These Air Fryer Chicken Tenders are delicious and extra crispy. And so easy to make!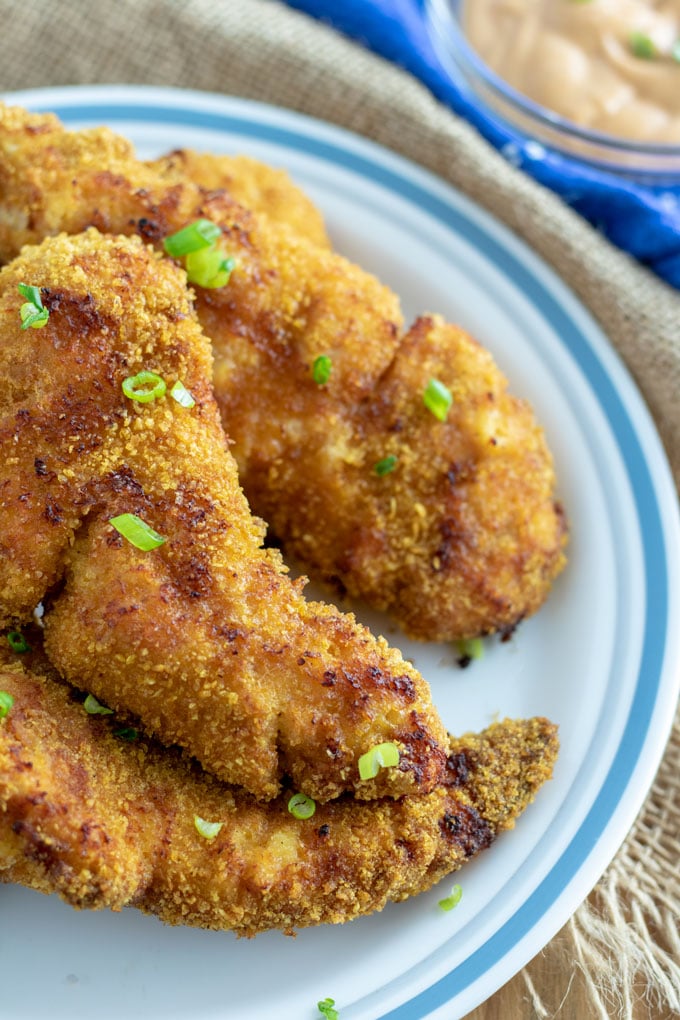 Air fryers are a miraculous new invention. If you haven't made the leap to air fryer cooking, now is the time to do so! Air frying takes a fraction of the time that baking does and the results you get are just as, if not more, effective at acheiving that ever elusive crispy crust that we all long for in fried foods!
We love foods that are cooked in the air fryer! Although recipes require a bit of fine tuning, once you get the hang of your new air fryer, you can apply things that you have learned, through creating other dishes, to new foods! Each air fryer is different, so at first, constantly monitor your food so that it does not burn.
Air fried chicken tenders will have considerably less fat than chicken tenders that are cooked in oil. 4 grams, as opposed to about 20 grams. The key with using your air fryer to make meals healthier for your family is to consider the fact that the key word in air fried, is fried. Although air fried foods require very little fat to get crispy, these are still breaded, so they will be less healthy than foods that are broiled, without the added carbohydrates.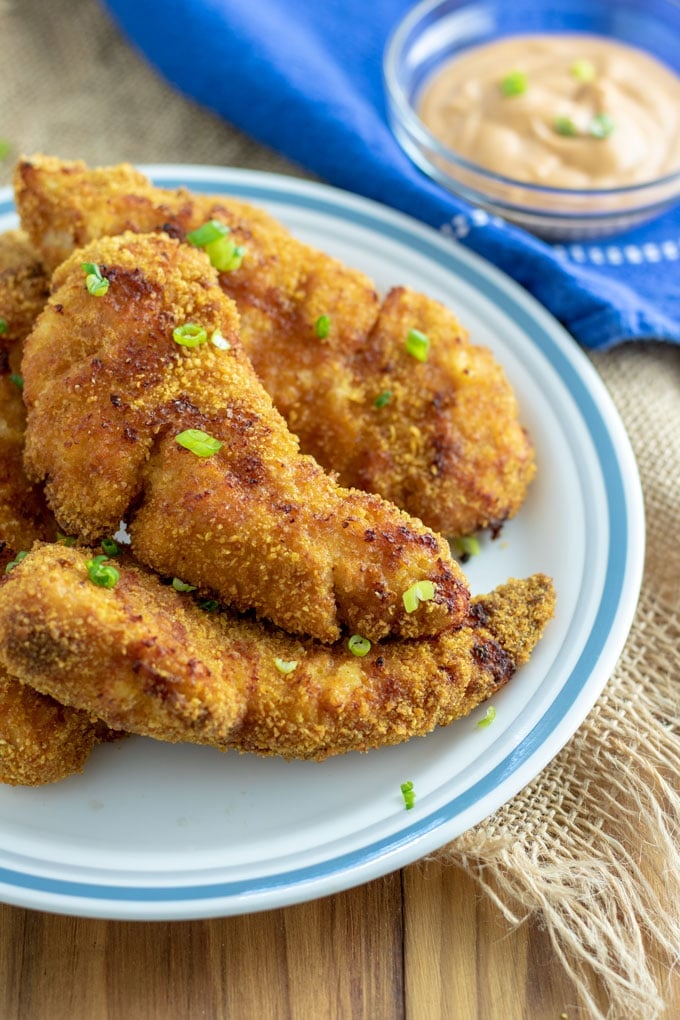 These Chicken Tenders are both Gluten Free and Dairy / Lactose Free for those of you on special diets! I prefer them to other breading because the corn flakes get extra crunchy! Don't by packaged corn flakes crumbs, either! All you have to do to make your own is grind corn flakes cereal in your food processor for a few moments. Store them in an air tight bag in your pantry and you will have homemade breading at your finger tips.
WHAT DIPPING SAUCES GO WELL WITH CHICKEN TENDERS?
Honey Dijon Dipping Sauce
Peach Bourbon BBQ Sauce
Cherry BBQ Sauce
Blueberry BBQ Sauce
Click HERE for the recipe.