These gluten free cowboy cookies are loaded with oats, pecans, and chocolate chips. Delicious and easy.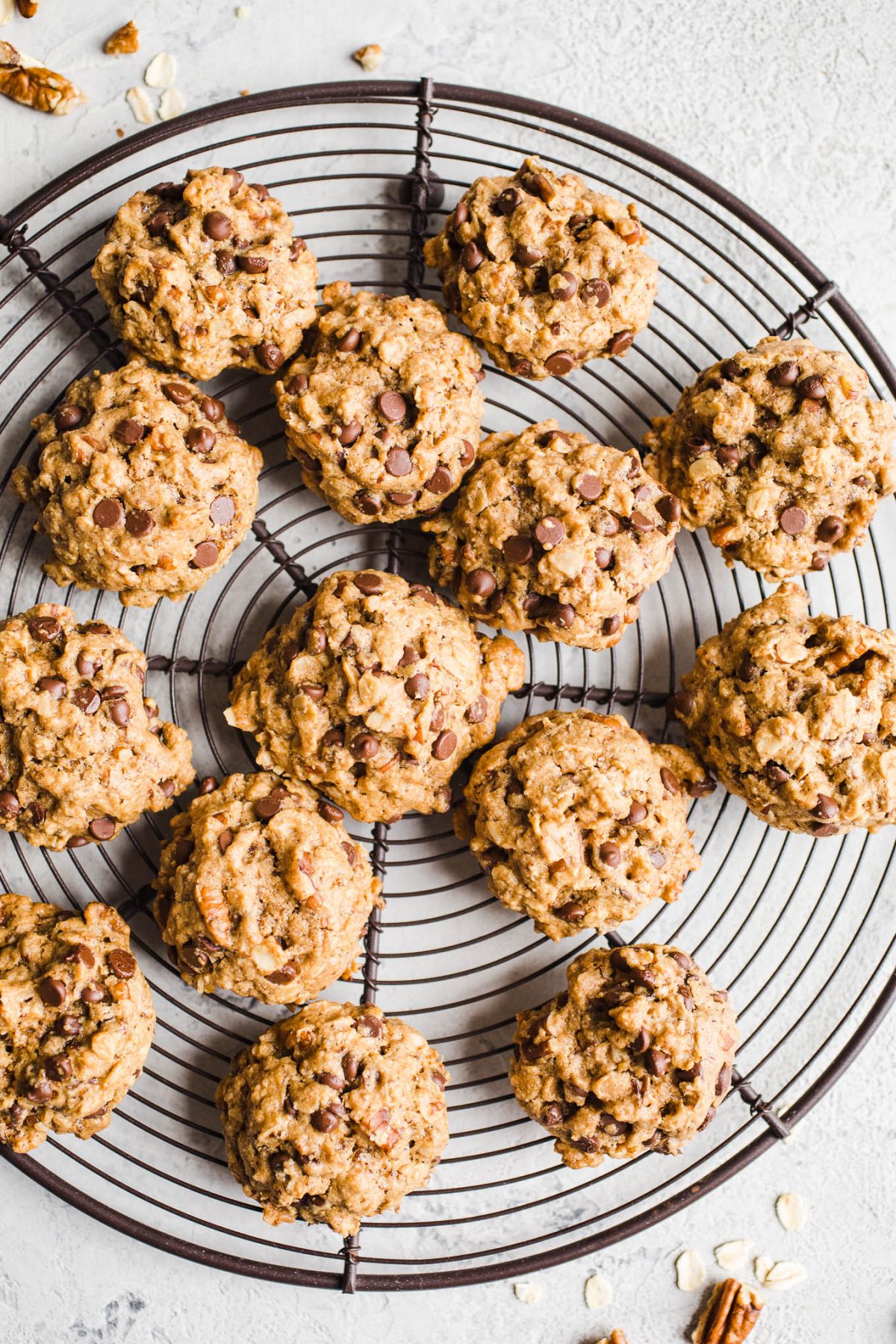 To be perfectly honest, I've never had a cowboy cookie. I recently saw the recipe for Laura Bush's cowboy cookies and thought, if only they were gluten-free. After doing some research on a "typical" cowboy cookie, I set out to make my own. Free of gluten, eggs, and dairy, to boot.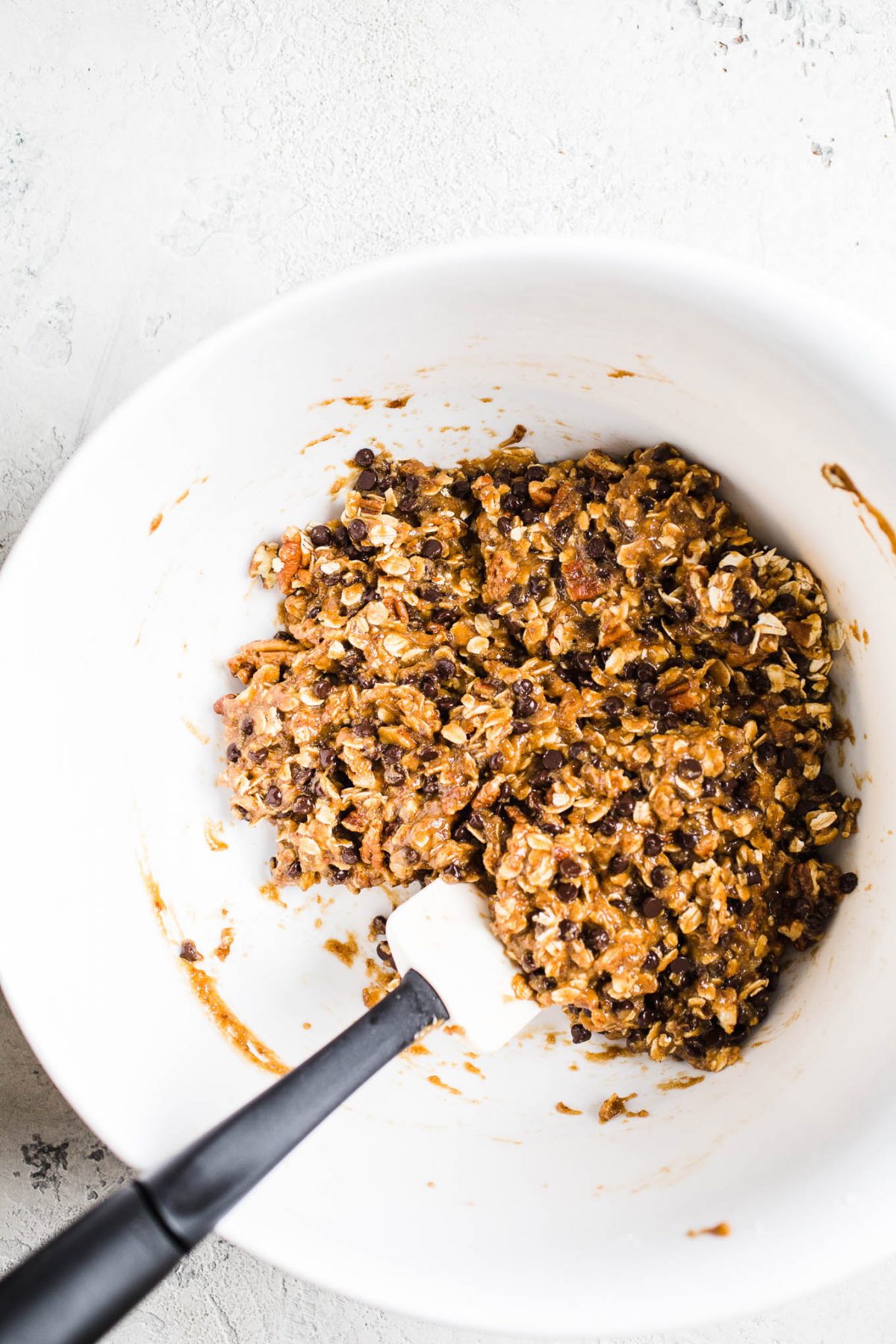 Since I'm late to this cookie party, what I've gathered is that the best cowboy cookies contain oats, pecans, chocolate chips, cinnamon, and sometimes coconut.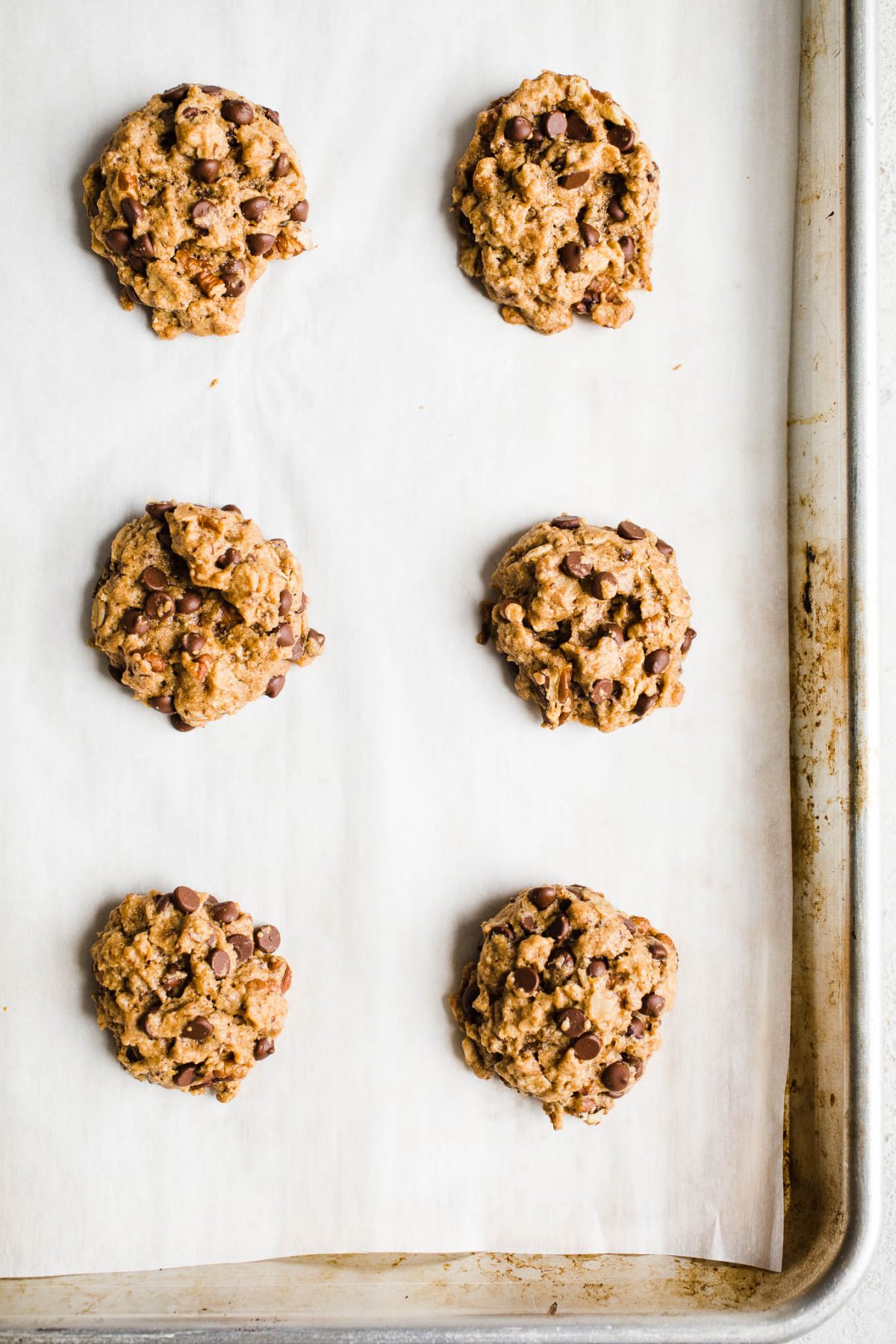 For the quickest assembly of this vegan cowboy cookie dough, prepare your flax eggs first and allow them to sit for 4-5 minutes. This lets the flax eggs gel while you are preparing your other ingredients.
I'd also advise melting your coconut oil after prepping your flax eggs. This gives the coconut oil time to cool slightly before combining it with the other ingredients.
The more egg-free and dairy-free baking you do, the more you learn that these two preps are usually best done first!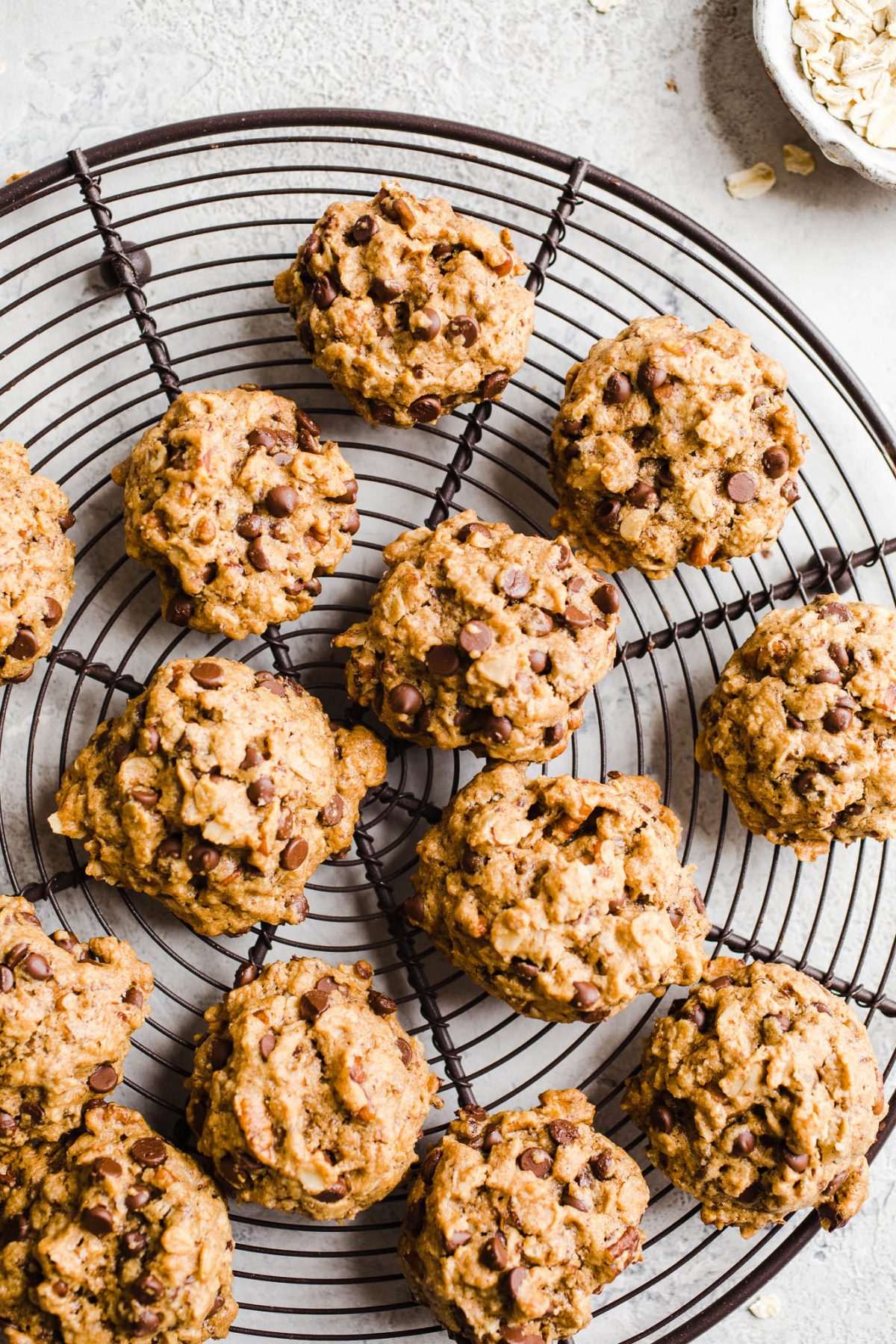 Due to the rustic nature of these craggy cookies, I'd recommend using a cookie scoop for your dough. It helps pack the dough together and leaves a nice dome-shape to the cookie.
Since these cookies do not spread much, it also helps ensure that they hold together. If you don't have a cookie scoop, using a tablespoon in the same way would work too.
Click HERE for the recipe.
Tessa Fisher
Tessa F., baking enthusiast and school counselor, adopted a gluten-free diet to eliminate severe migraines. Tessa's success has inspired her to share her love of gluten-free baking using natural, seasonal, whole ingredients. Find more of her recipes on the blog Salted Plains.