This isn't just a usual strawberry-rhubarb crumble. It's a strawberry-rhubarb crumble with delicious nuttiness from slivered almonds.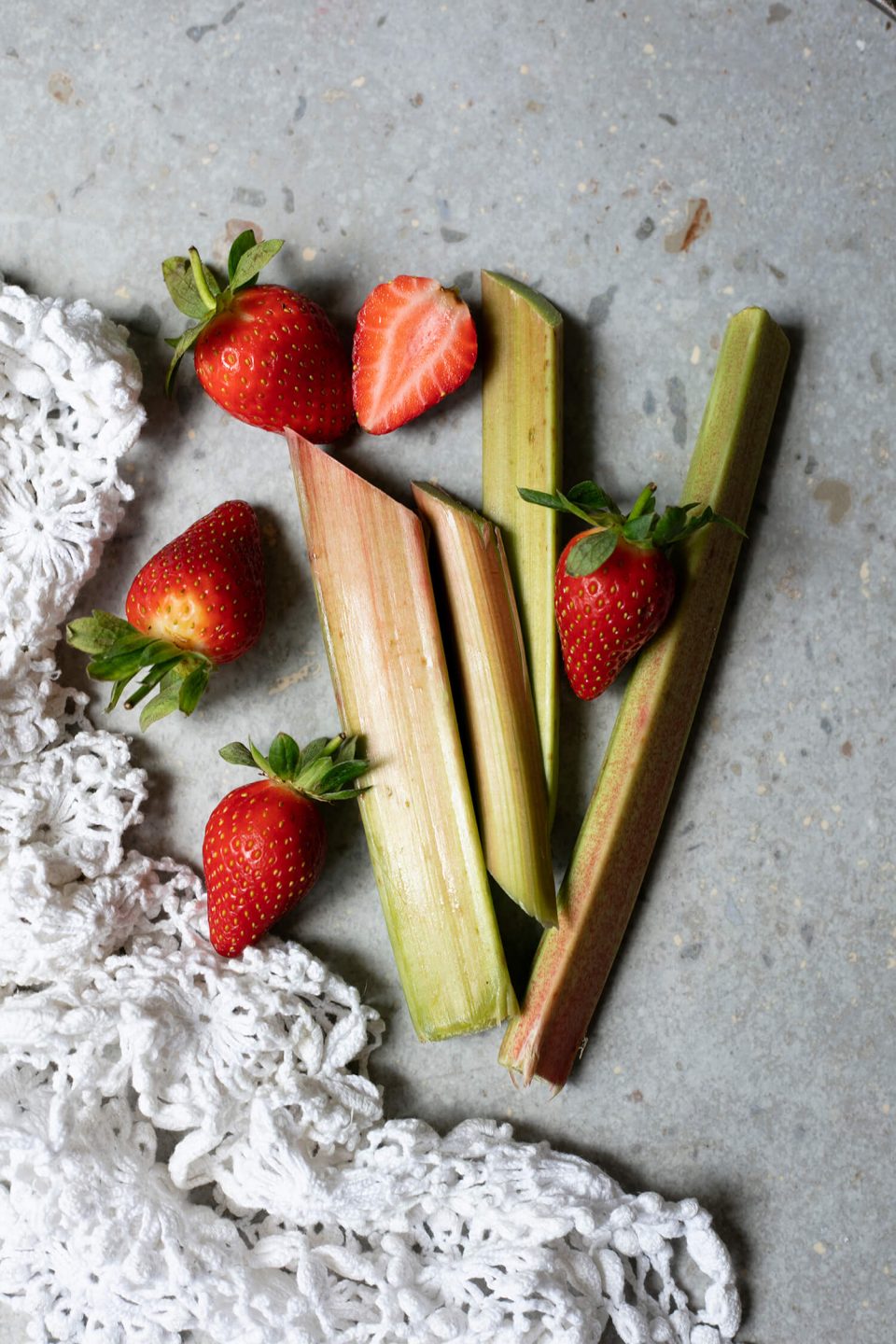 This Vegan Strawberry and Rhubarb Oat Nut Crumble will satisfy and is such a beautiful way to feature spring berries.
What better flavour combination than strawberry and rhubarb? The sweetness of the strawberries pairs perfectly with the tartness from the rhubarb. I used dark muscovado sugar and vanilla essence in the filling. Allow for slow cooking to get all the yummy juices from the fruit. A little cornstarch will thicken up your filling to top with the most epic vegan crumble.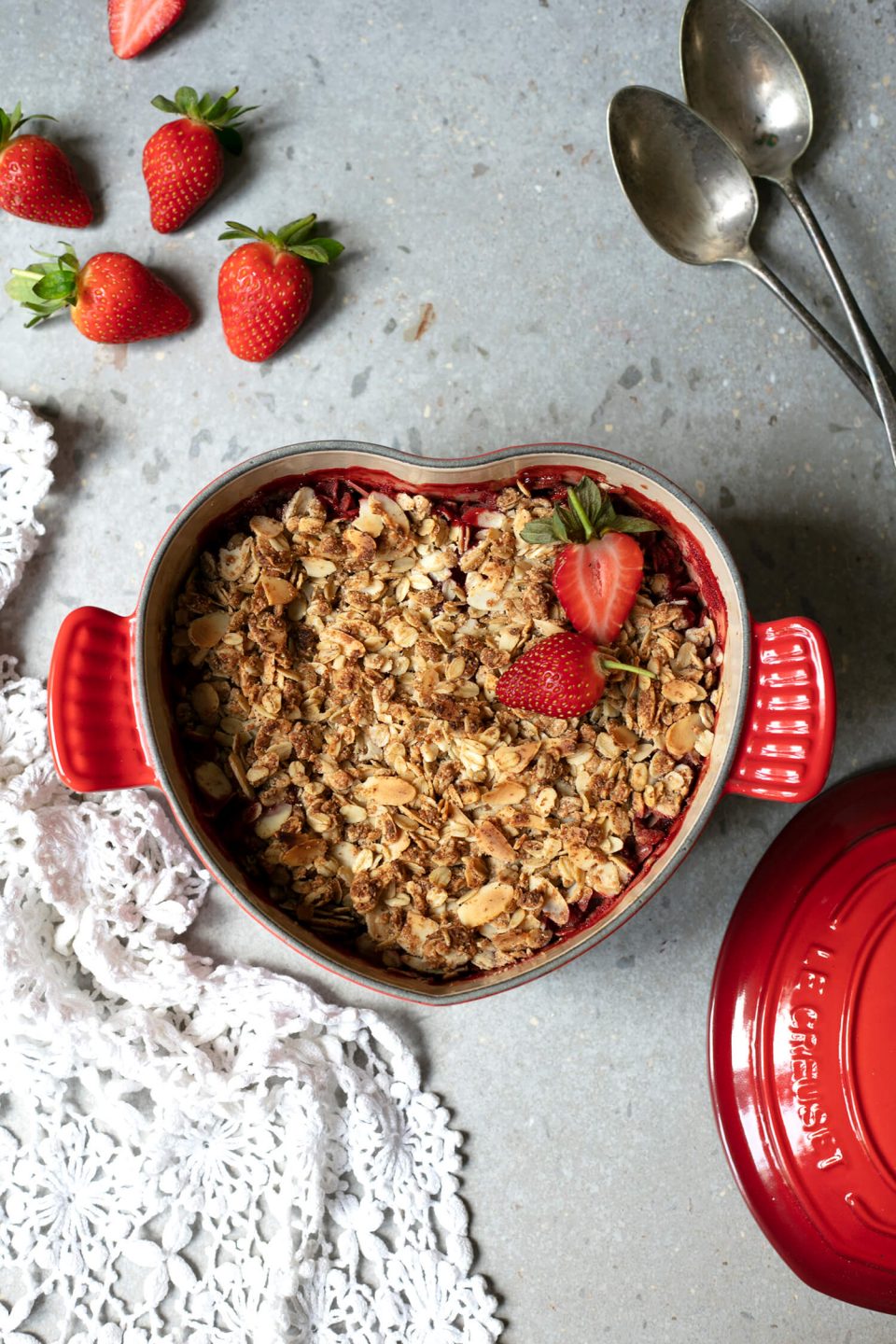 For this Vegan Oat and Nut Crumble I combined rolled oats, coconut, almond flour, slivered almonds and heart warming spices like cinnamon and nutmeg. I also added coconut oil as the fatty component in my crumble to keep it plant based, but you can use butter if you are not too picky. You might want to prepare yourself, the smell of this baked crumble is out of this world.
See Also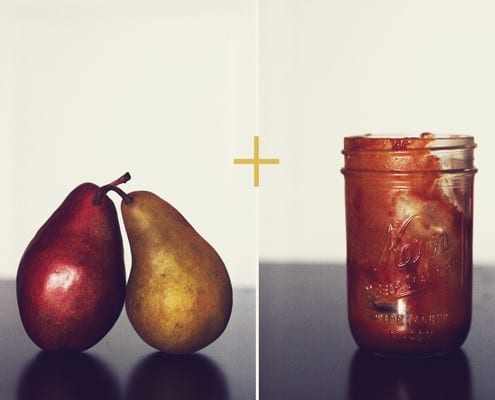 Click HERE for the recipe.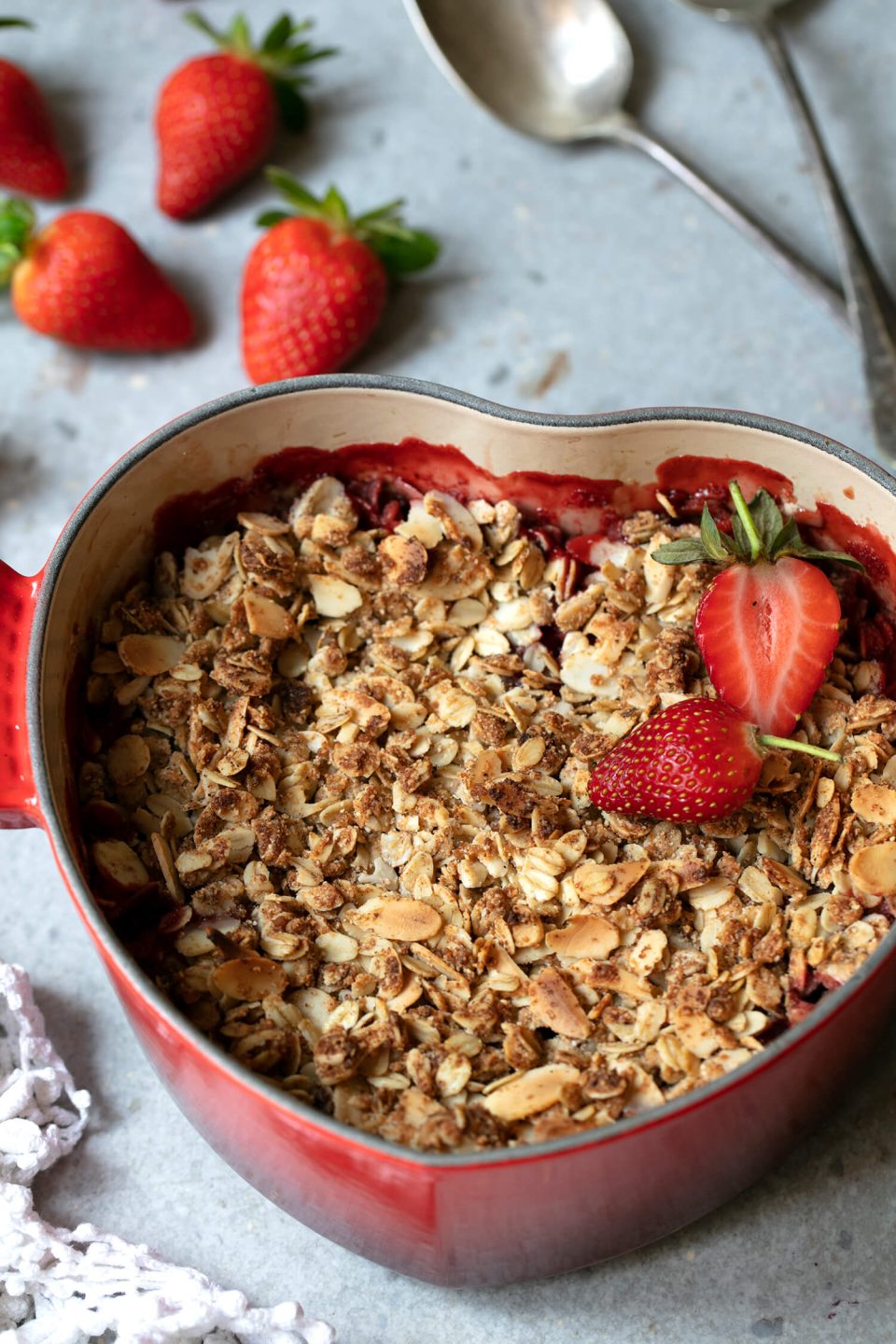 Anina Meyer
Having a dynamic, free and crazy personality, this shows in my cooking. I love sharing whole food recipes, honest food with easy accessible ingredients and mouthwatering photos. I am a recipe developer, food stylist and food photographer and owner of Aninas-recipes.com, my personal food and recipe portal.