With recipes from the Canyon Breeze Restaurant, Chef Chad Luethje guides you through healthy eating in Red Mountain Resort's new Cookbook, Inspired Eating.
For some, eating on the healthy side can be depicted as being somewhat dull. I've been in many restaurants while being away from home with friends who weigh their options between a piece of Organic Grilled Chicken Breast and a Baked Potato or Fried Chicken with a side order of Mac and Cheese. They toy with both possibilities, jump around to different items on the menu while playing the game "I should have the grilled chicken, no really, I should have the grilled chicken." It's always a gamble as to where your inner voice will win, and your willpower will fail. But how does healthy cuisine win the battle between eating food that's not so healthy when vacationing and even after when you've returned home? I found the answer at the breathtaking Red Mountain Resort in St. George, Utah, which serves many of the dishes found at their Canyon Breeze Restaurant in their Cookbook fittingly called Inspired Eating.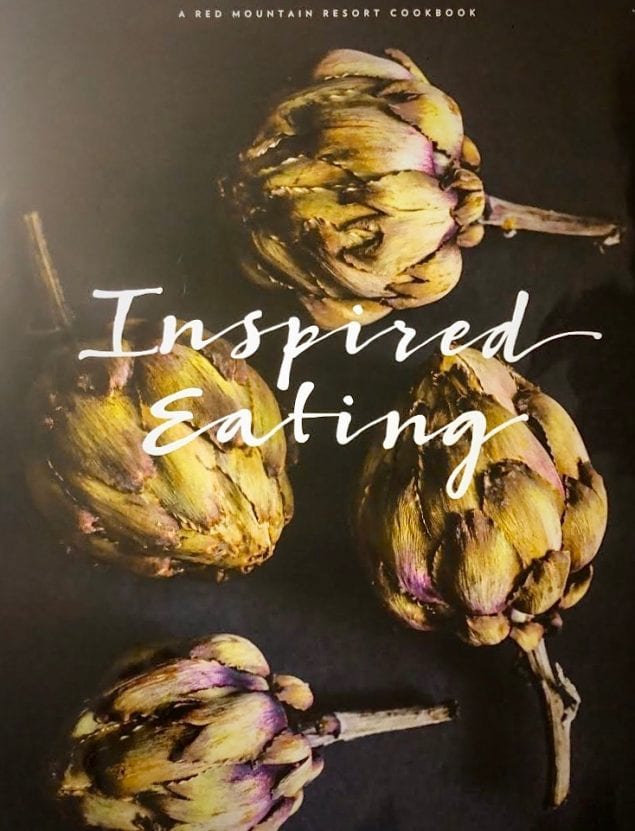 It wouldn't be fair not to mention how beautiful the Red Mountains are surrounding the Red Mountain Resort in St. George, Utah. With Snow Canyon State Park at the Southeast portion of the Mountains to a full-service spa, the Red Mountain Resort offers adventure and relaxation as you begin your rediscovering journey. From taking a hike in the Canyon, an inspirational walk on the Inspirational trail, getting a massage, taking a Yoga class, or just swinging on a hammock, the openness and airy feeling you get from reconnecting with yourself is priceless. It's only befitting that nature plays the Resort's protagonist, making it's way into the kitchen, leaving you applauding after every meal. And guests wanted that experience to last. Guests would ask staff, send emails, and write letters requesting their favorites. And believe it or not, Canyon Breeze's  Executive Chef Chad Luethje and his team would oblige.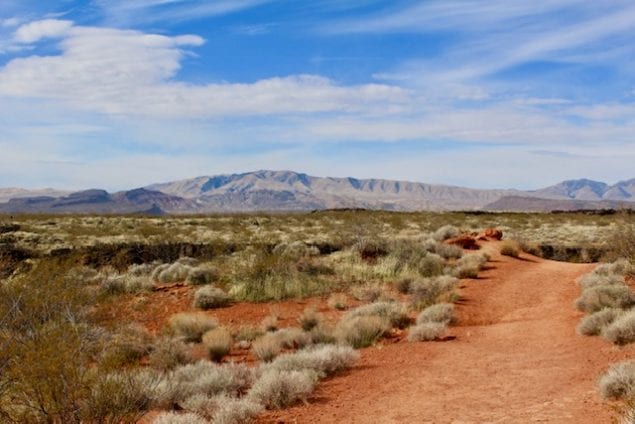 Born into a vegetarian family, Executive Chef Chad Luethje learned to appreciate the importance of eating healthy and maintaining a healthy lifestyle. His cuisine has been a part of Red Mountain's palate for twelve years respectfully. When asked about his favorite dishes served at Red Mountain's Canyon Breeze Restaurant, he has a hard time deciding. He settles on the Grassfed Beef Striploin with Goat Cheese Mashed Potatoes or the Hawaiian Yellow Fin Tuna, to name a few. But make no mistake, the Ranch Grassfed Burger on a freshly baked Brioche bun was mine.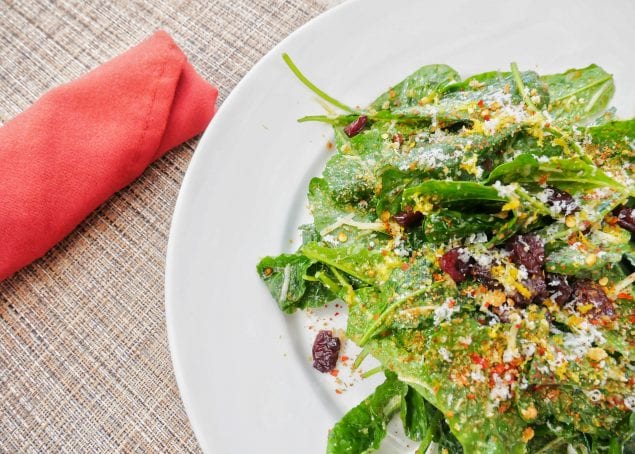 Inspired Eating Cookbook is a part of the cuisine you take home with you when leaving Red Mountain. Divided into eight sections, this 220-page Cookbook starts with Breakfast and ends with Baked Goods and Sweet Sauces. Cocktails and Smoothies, Entrees, Salsas, Side Dishes, and a Soup and Salad section keep the book balanced. But putting the Cookbook together was not an easy feat. The recipes that were selected to be in the Cookbook had to be rewritten and retested due to the smaller serving sizes that would be featured. And the retesting didn't end with just the method itself. A home cook isn't cooking in a commercial kitchen with commercial cookware and utensils. Keeping that in mind, Chef Chad purchased a set of non-commercial cookware and cooked in a smaller kitchen where he gives cooking classes at the Resort. By doing this, he was able to simulate the experience a home cook would have. If any issues came up while cooking, he'd be able to solve them. To take it a step further, listed below each recipe are the calories, carbohydrates, protein, fat, and fiber.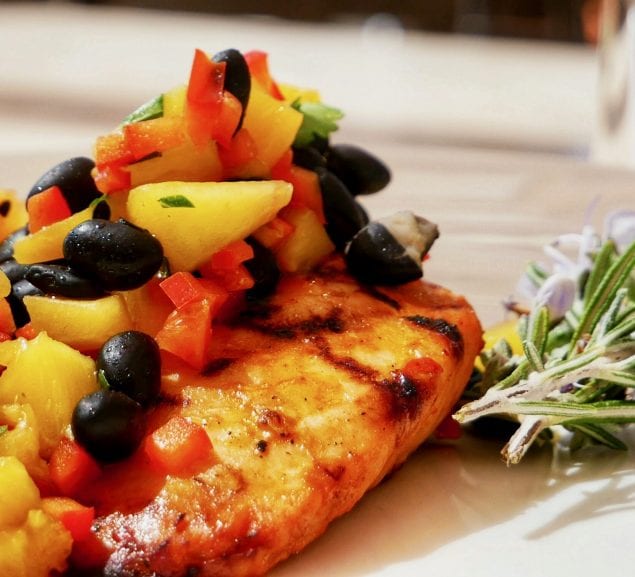 This Cookbook is a true testament of Chef Chad's dedication to the people he cooks for and all who helped him express his creativity through food at Red Mountain Resort. By creating this Cookbook, he allows everyone to rediscover themselves through food and recall memories of a place that bought them a tremendous amount of joy. Bravo.
To order a copy of Red Mountain Resort's Inspired Eating Cookbook, click www.redmountainresort.com/recipes-collection.
And to check out the Resort's current offers click https://www.redmountainresort.com/offers.
Gabe Fanelli
In another lifetime I went to Culinary School (ICE) and graduated with a degree in Pastry Arts. I interned and worked for a bit in the Test Kitchen of Rachael Ray's Magazine "Everyday with Rachael Ray" but missed meeting her by 15 minutes. Currently, I'm the Marketing Director for Town Sports because after eating all of that pastry and working in a test kitchen, I needed a free gym membership.