Gluten free brownie bites are totally a thing! These decadent bites of chocolate are super satisfying and fun for a party.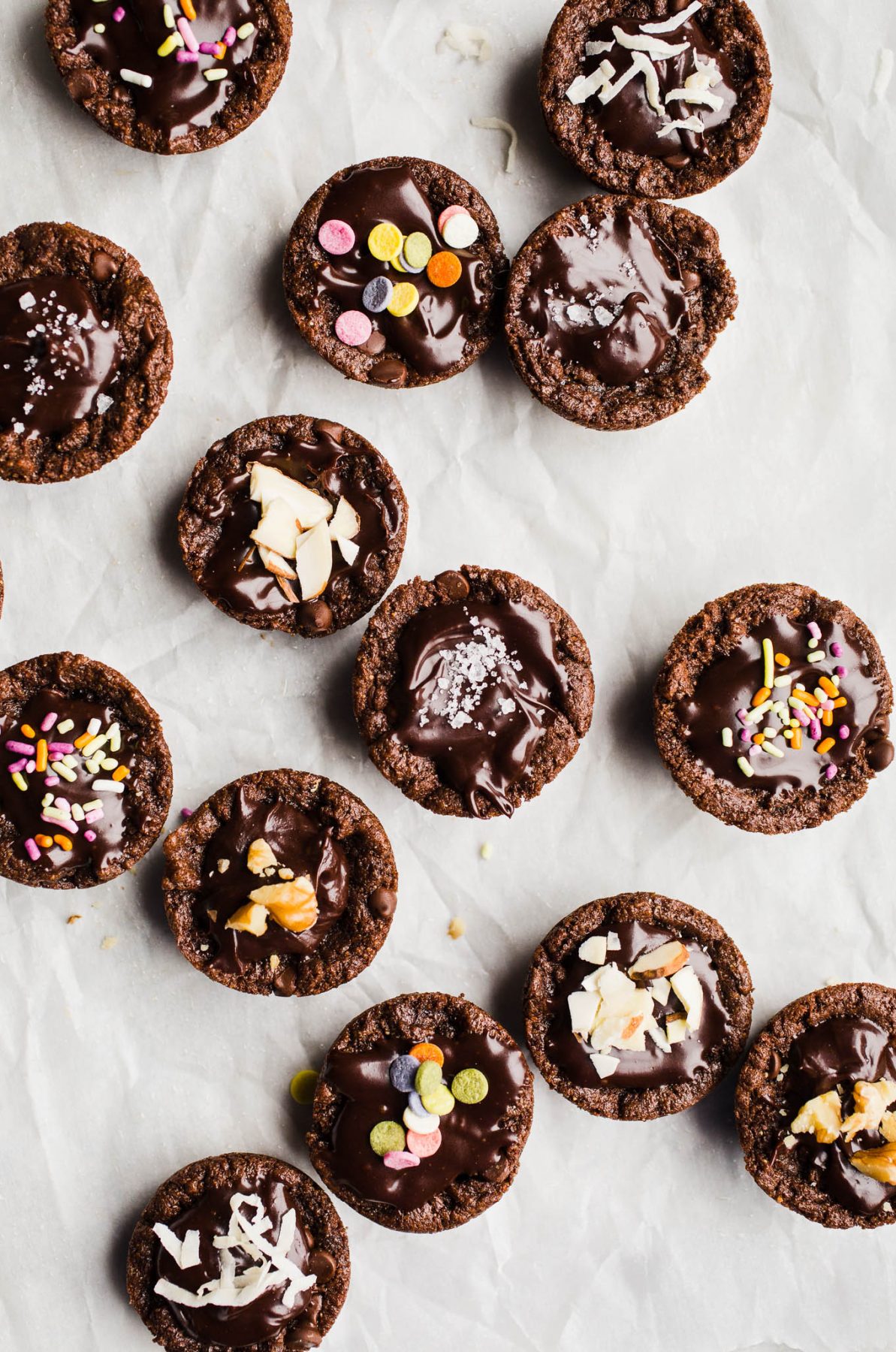 Vegan Gluten-Free Brownie Bites recipe made in a mini muffin pan for individual portions. Made flourless with a combination of almond butter and cocoa powder and topped with an easy dairy-free chocolate ganache.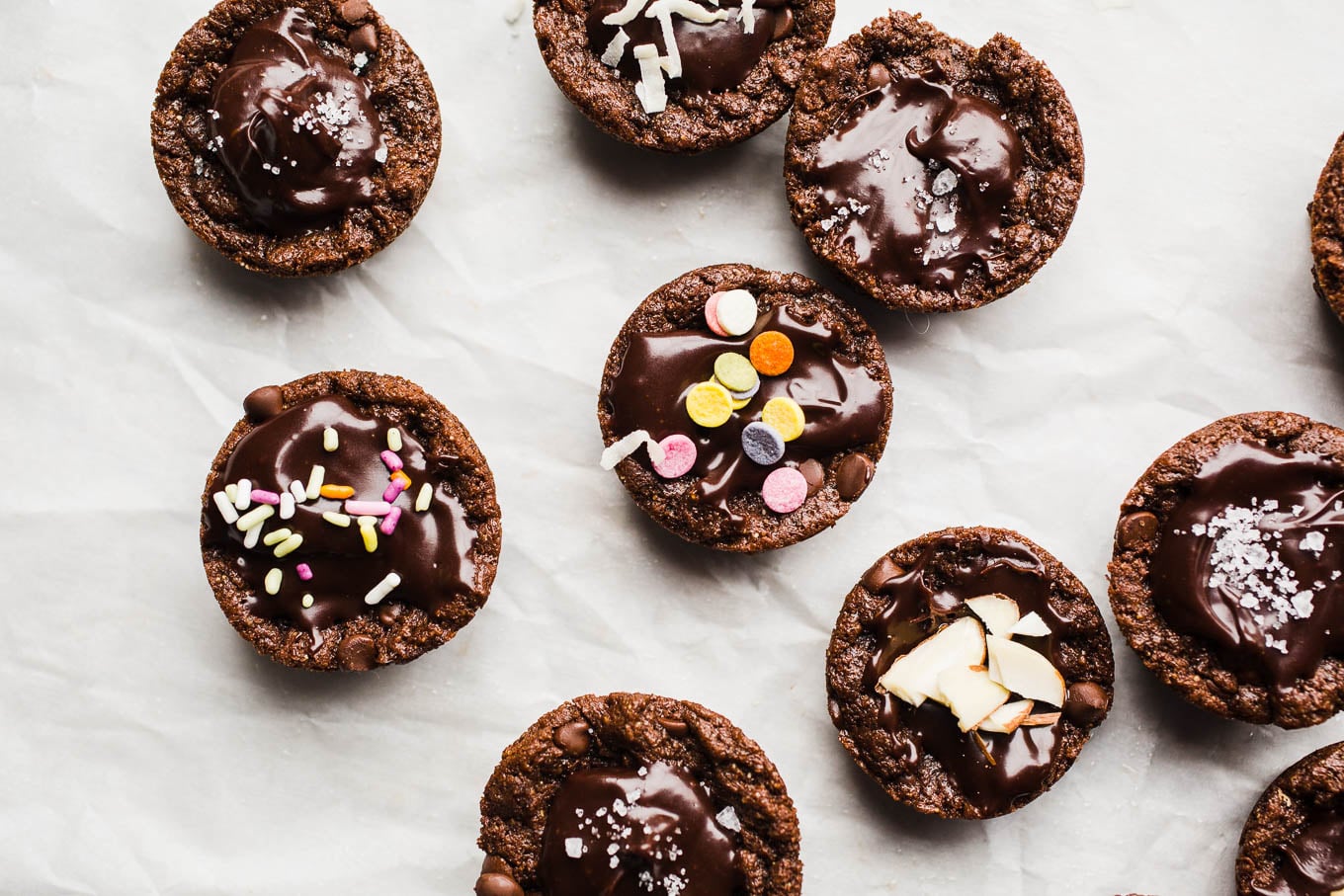 Let's get right to it. Bite sized brownies. Topped with rich chocolate ganache.
Add some chopped nuts or sea salt. Sprinkles even.
Total heaven.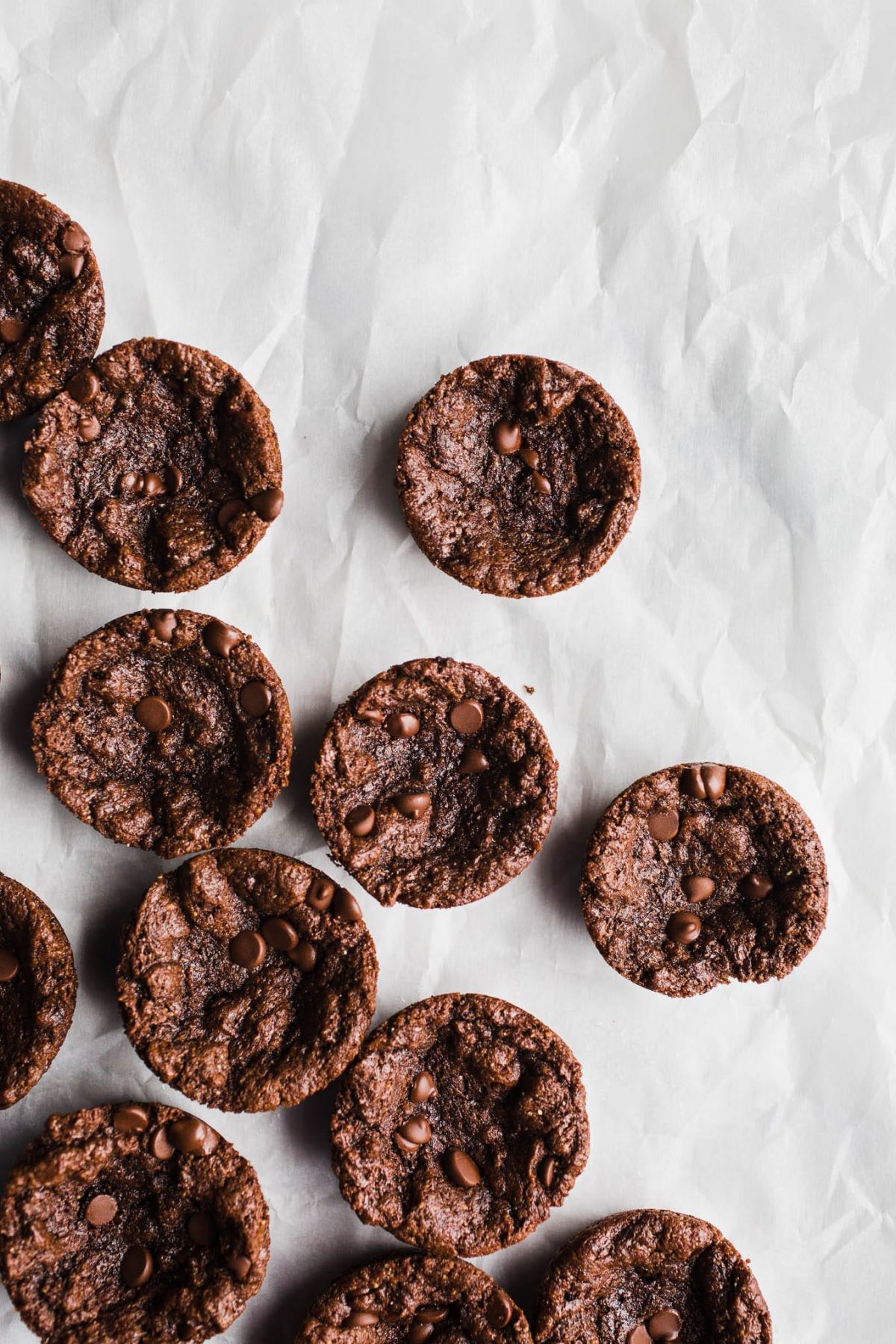 These flourless brownie bites fit all the categories for a treat that makes you smile—mini, chocolatey, decadent, and decorated. And I would probably add easy to share to that list as well.
But sharing is completely optional.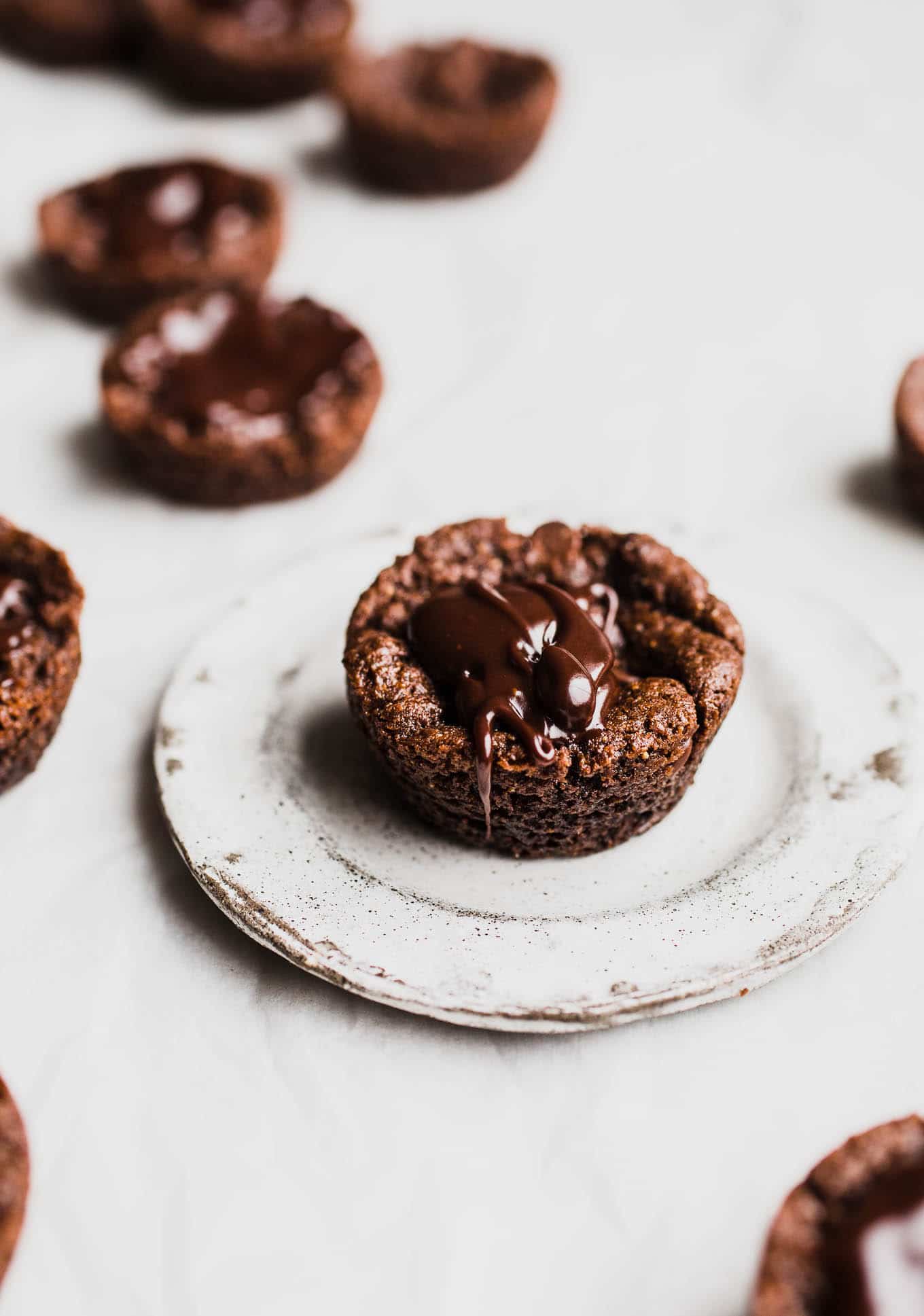 These poppable brownie cups are actually high in protein and made without flour. Sweetened with coconut sugar and maple syrup, the brownies are sweet but not overly so. Here's the major ingredients you'll need:
almond butter
unsweetened cocoa powder
maple syrup
coconut sugar
ground flaxseed
dairy-free chocolate chips
While the chocolate ganache on top is optional, I highly recommend it. Even though the ganache alone is dreamy, you can dress up the brownie bites with chopped nuts, sea salt, shredded coconut, sprinkles, or more chocolate chips.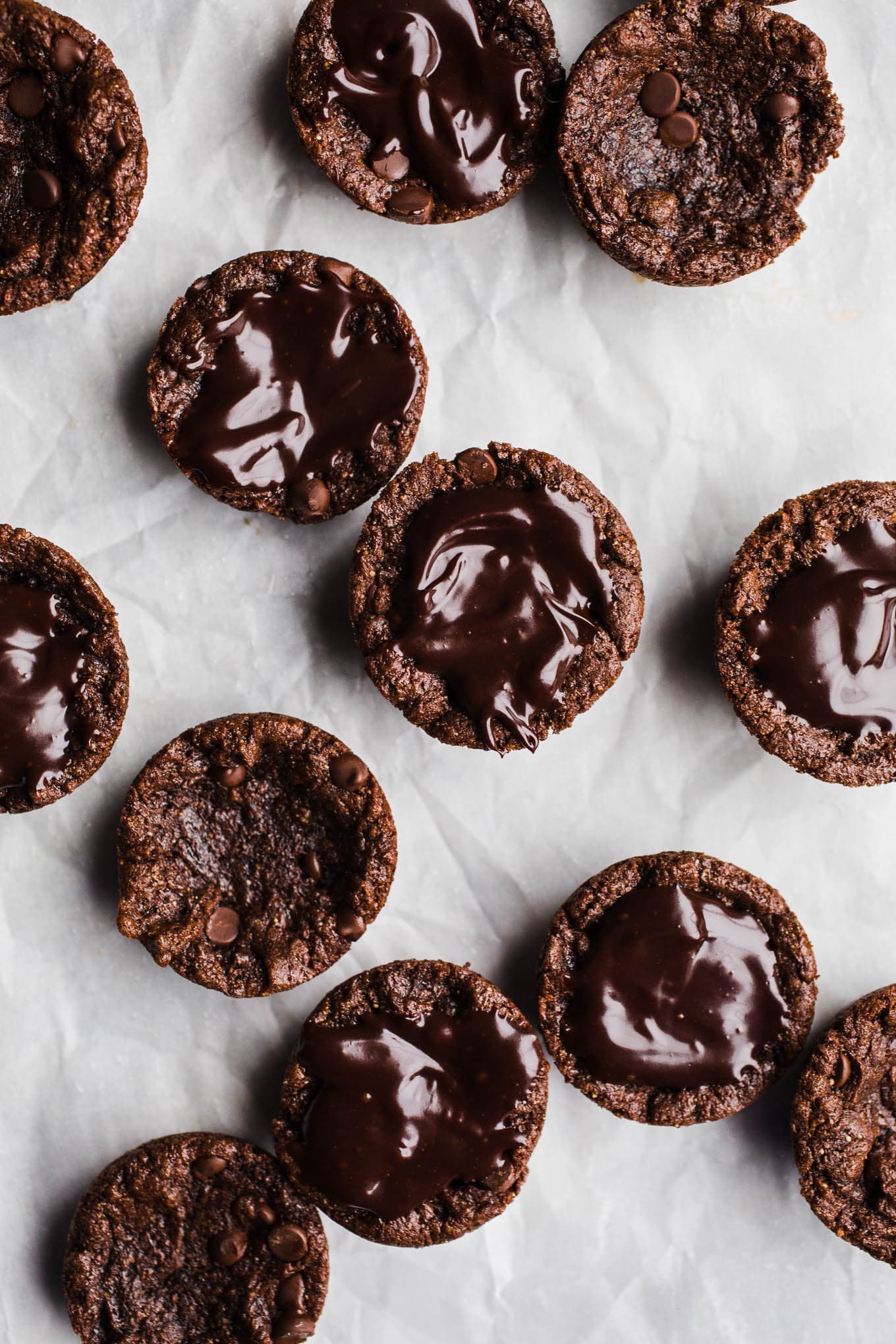 For the easiest removal after baking, use a nonstick mini muffin pan. While you will still grease the muffin tin, the nonstick variety makes removing them so much simpler.
Click HERE for the recipe.
Tessa Fisher
Tessa F., baking enthusiast and school counselor, adopted a gluten-free diet to eliminate severe migraines. Tessa's success has inspired her to share her love of gluten-free baking using natural, seasonal, whole ingredients. Find more of her recipes on the blog Salted Plains.