The Celebrity Beyond goes farther than most cruise ships; with extravagant designs, fine dining experiences from Michelin-starred chefs, upgraded entertainment, and more, it set's the bar high when it comes to next-generation cruising.
Celebrity Beyond is the third ship in the Celebrity Edge class and boasts a range of luxurious amenities, including multiple dining options, a spa, a pool deck, and a variety of staterooms and suites to choose from. The ship also features innovative design elements such as the Magic Carpet, a cantilevered platform that moves up and down the side of the ship, and the Edge Stateroom with Infinite Veranda, which offers a seamless indoor-outdoor living experience.
Honest Cooking Magazine traveled along to check out some of the most exciting culinary offerings on the seven seas.
Beyond Gastronomy: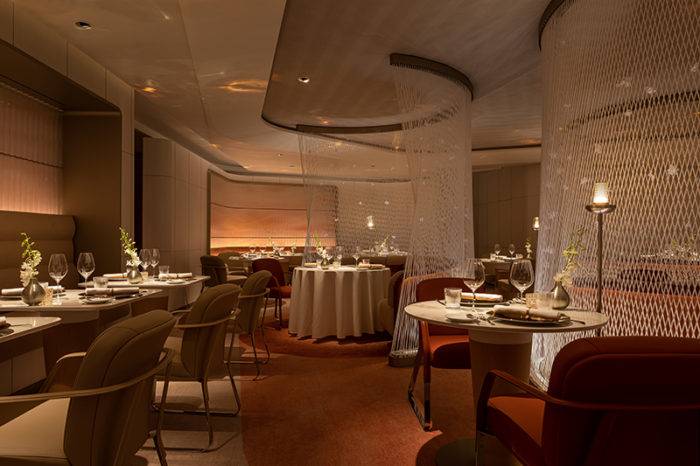 Starting with the gastronomic experience, an absolute must try is dining at Le Voyage by Daniel Boulud. This specialty restaurant will most likely become a quick favorite and will be heavily missed once you disembark the ship.
Created by the world-renowned chef and Celebrity Cruises' Global Culinary Ambassador, Daniel Boulud, Le Voyage is his first signature restaurant at sea. As the name implies, travel inspires Chef Daniel's incomparable Le Voyage dishes. The menu may include dishes such as Tuna Crudo Riveria a dish evoking Mediterranean flavors, Tamarind and Peanut-Crusted Prawns celebrating the tastes of Thailand and Brazilian Moqueca highlighting those from Latin America. While Daniel is well known for his exceptional culinary talents, Le Voyage is more than just the meal.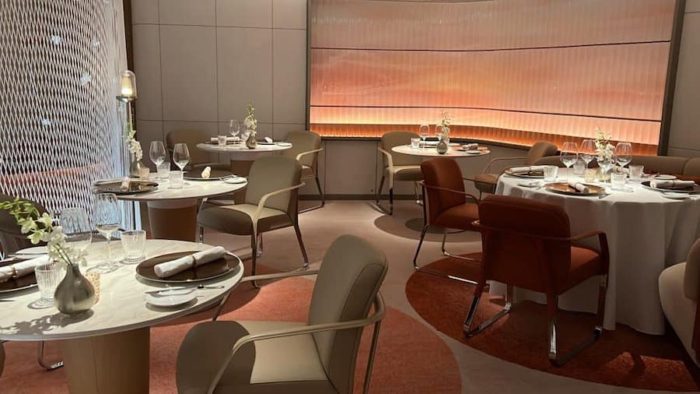 Once you step inside, you will also get a sense of the intimate and beautiful ambiance. Each table flows into the other; you feel like you are dining with the table across for you, but you are not. Instead, the unique setting allows for private conversations where Daniel Boulud may stop at your table, share his insight into what he thinks compromises Honest Cooking, as you anxiously await to try his incredible seven-course menu.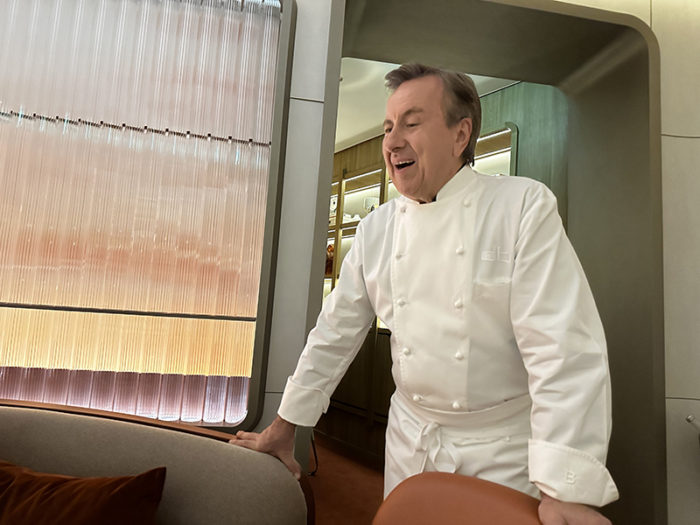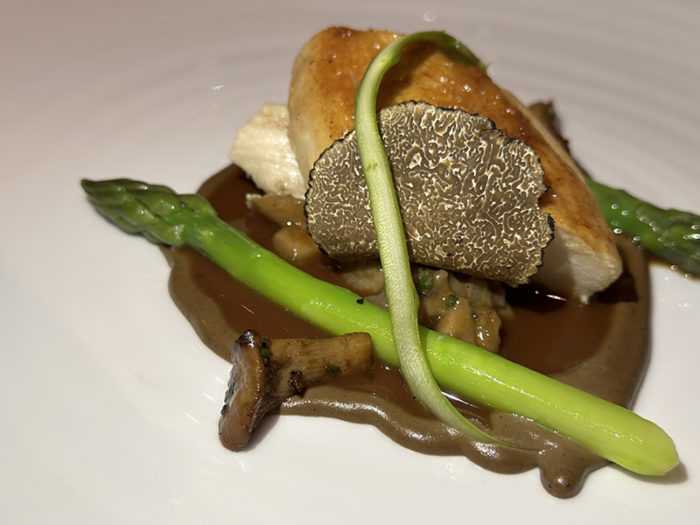 Beyond Le Voyage, there are 31 other food and beverage experiences on Celebrity Beyond. Offerings range from specialty, main and complimentary dining experiences. In addition to Le Voyage, other specialty restaurants include: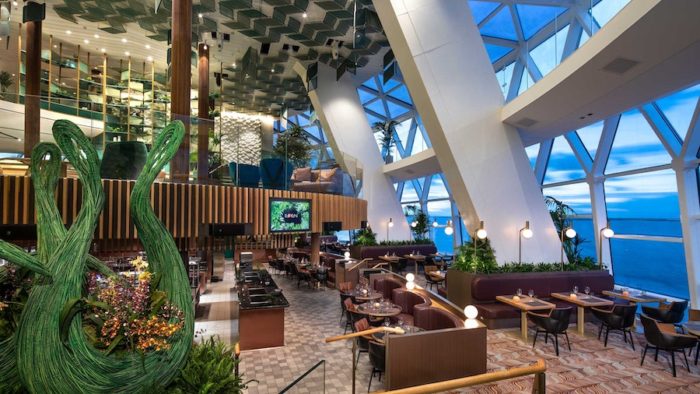 Eden Restaurant is what happens when a Michelin chef gets to build a dream restaurant rooted in nature and draw inspiration from destinations Beyond visits throughout the world. For anyone looking to taste international flavors, signature dishes would be a delightful surprise. The menu includes roasted Carabineros shrimp from Spain, sheep's milk ricotta gnocchi with smoked pecorino cheese, Mediterranean bass with olives,  filet mignon, and mini short ribs wellington.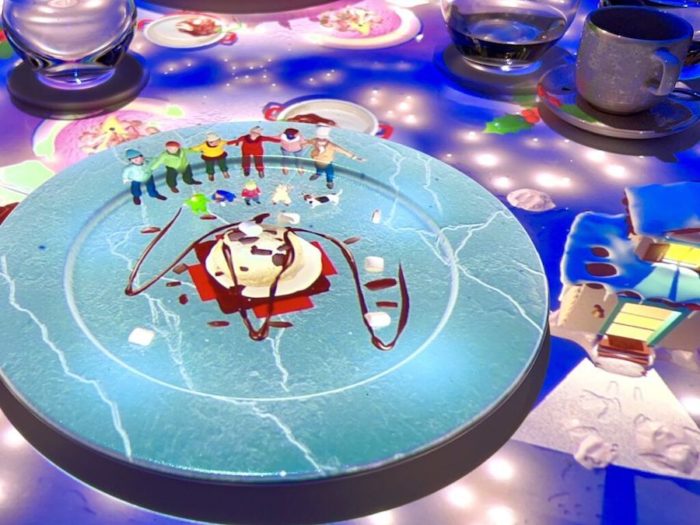 Le Petit Chef is a one a kind dining experience and a genius concept. Four mini-chefs from Italy, Spain, France, and Japan whimsically whip up delicious specialty dishes from their homeland, creating theater on your plate while bringing your whole table to life. It's a winning approach. This restaurant is the main-event experience; you build an entire evening around eating. Le Petit Chef proves dining does not have to be monotonous and can be truly fun and equally delicious. The menu ordains global flavors like bouillabaisse soup and filet mignon upon "traditional" American staples like sauteed chicken breast and mashed potatoes.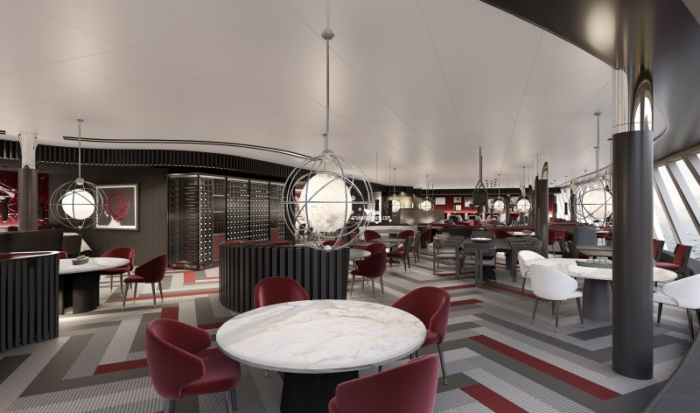 What happens when British designer Kelly Hoppen and Chef Daniel Boulud collaborate on a project? The result is an elegant and exclusive restaurant on the Celebrity Beyond called Luminae. It is a dedicated restaurant for the cruise line's "Suite Class," decorated in luminescent metallics and lacquered blacks. Meals include breakfast, lunch, and dinner, but the latter is the main event. Here the menu rotates biweekly, meaning you'll likely never find seared duck breast with swiss chard twice. Inspiration and ingredients are taken from the season and sailing, making plates international, like other restaurants' menus on board.
See Also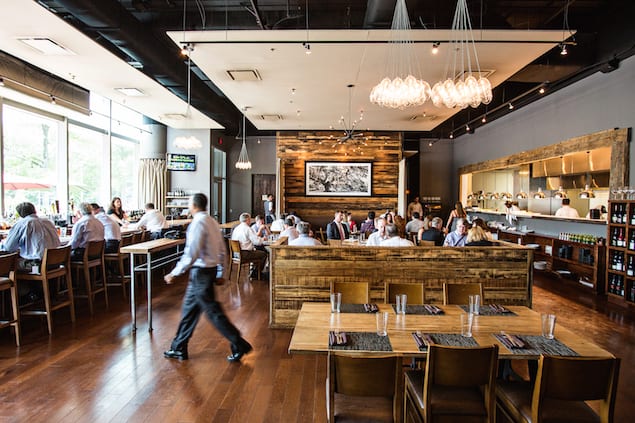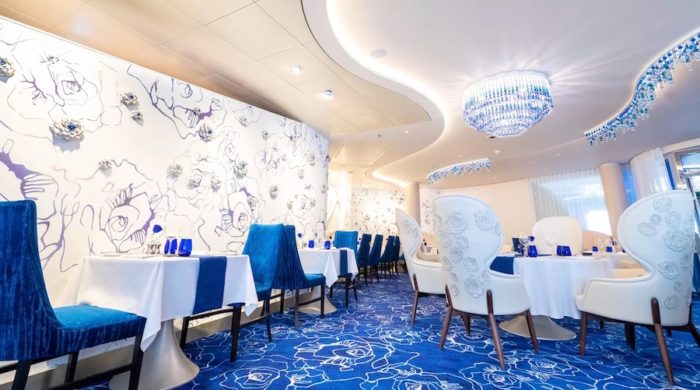 And finally Blu. You could come here for the ambiance alone. The gorgeous dining room available for AquaClass guests provides a magnificent atmosphere and a fresh menu. Before enjoying sustainable dishes, where each dish includes up to four ingredients, guests will be wowed by the dining room's deep navy accents illuminated by the golden lighting.
Beyond Wonderful Experiences:
Of all the many things to do on this amazing cruise, Celebrity Beyond's stage production, "The Elements," stood out. It is one of three stunning new productions hosted at the ship's Theatre. The show takes you on a journey through the five elements: air, water, earth, fire, and space – utilizing state-of-the-art technology, mesmerizing visuals, and acrobatic performances. Highlights from this masterpiece include Brooklyn-based artist Daniel Wurtzel's "Air sculptures" sequence. Watch as large sheets of flowing fabric float over the audience, creating a dancing art that intertwines performers and musicians to create jaw-dropping visuals. Entranced by the show, only one Taylor Swift song came to mind, "Snow on the Beach," metaphorically hinting that the impossible is possible and weird is truly beautiful. And this show was exactly that.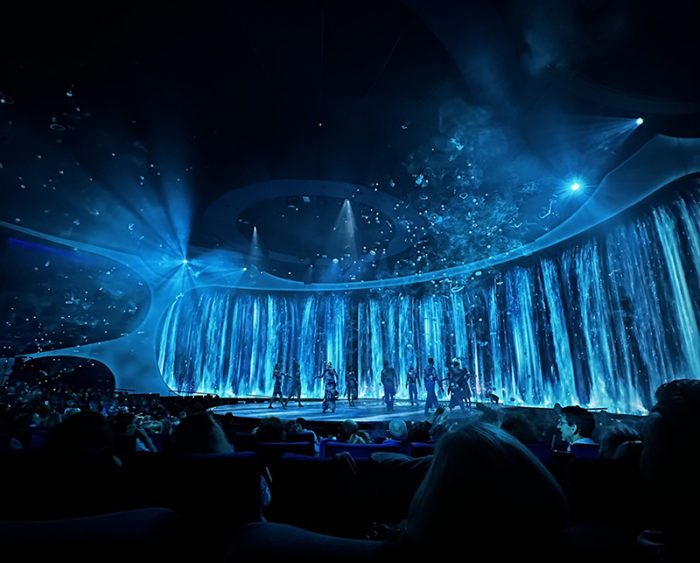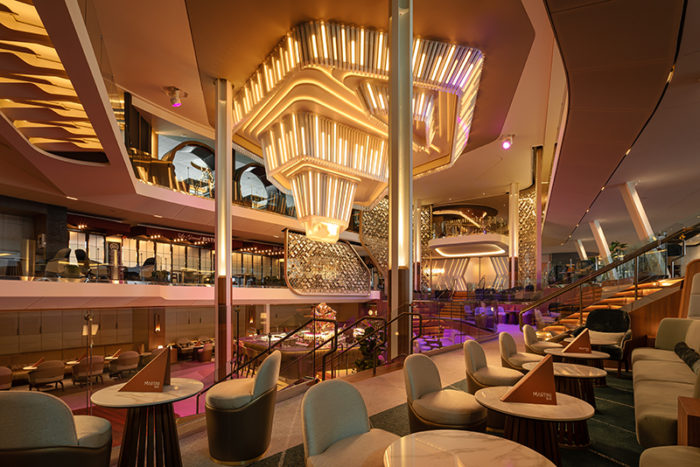 If the night is still young visit the Grand Plaza which is hard to miss when embarking the ship. This space is the ship's focal point and spans three decks at the ship's center with a spectacular chandelier. The sight of it will automatically elicit an OMG. As the night ensues, this focal point becomes alive with new light shows and music. A must-see is catching the bartender master a martini tower. He was blindfolded and the crowd sang along to Bon Jovi's "It's My Life."
Relax and Recharge Above and Beyond Style:
Don't get me wrong, singing along to Bon Jovi while sipping an espresso Martini is considered wellness in my books. However there are plenty more offerings for those seeking to achieve wellness goals. Whether it's boosting endorphins through high-intensity movement at F45® fitness classes or winding down at The Spa and the Sea Thermal Suite. The ship's luxurious staterooms are also equally excellent options for relaxing and recharging. One room in particularly stands out and if you have close to 80K lying around is the Iconic Suite. Part of The Retreat accommodations, this room boasts 2000 square feet of space. If you live in New York, you understand the excitement around this amount of space; basically, it is a palace. This suite is the epitome of luxury, serving fantastic views, concierge service and even has a private hot tub for late night dipping.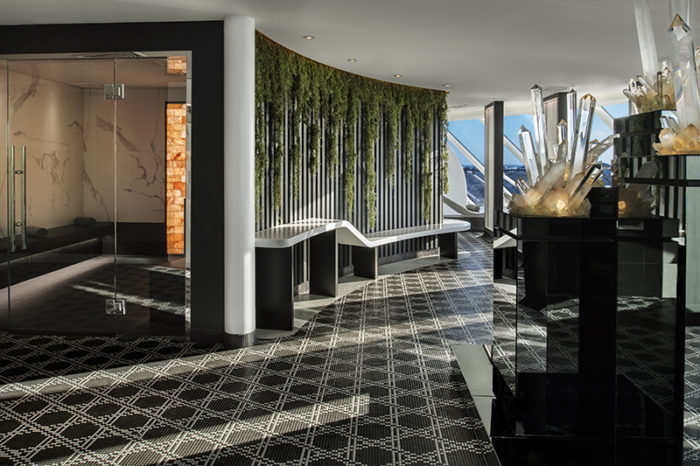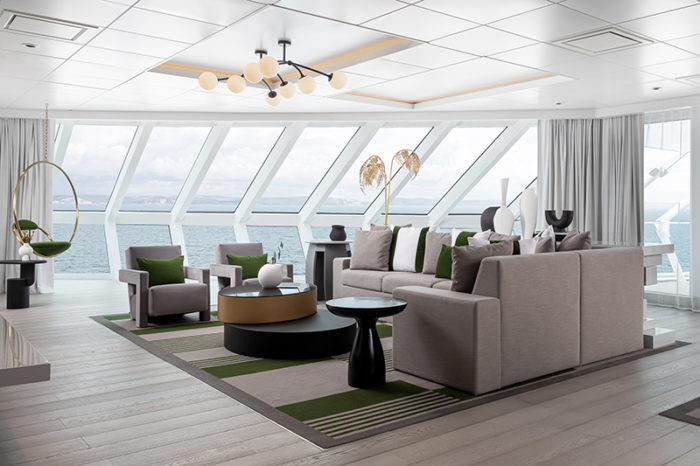 In less than 24 hours, I had a seven-course dinner by Daniel Boulud and met the Michelin star chef himself. I explored the ship's many distinct culinary options that range from New American to Mediterranean. I observed beautiful art pieces without having to travel to the Louvre and much more. Surely when disembarkation day came, I had no desire of leaving.
Alyssa Holder
I enjoy listening to the stories of the people who devote their time to fill our stomachs with scrumptious food. And of course, experiencing and sharing my thoughts on the cuisines that span across the world.