Whether you have a dairy allergy, you are trying to incorporate more vegetables into every meal, you just love cookbooks or you are actually vegan or vegetarian, these three new vegan and vegetarian cookbooks are awesome. Even if you eat meat.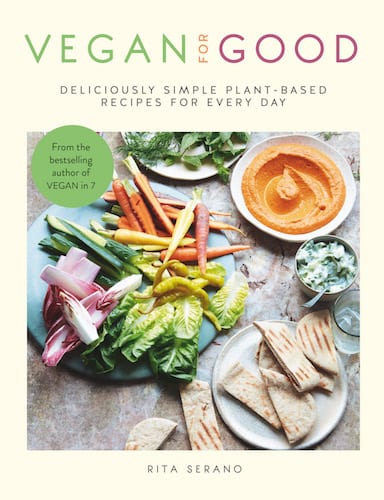 The Vegan Cookbook for Every Occassion – Vegan For Good: Deliciously Simple Plant-Based Recipes for Every Day by Rita Serano
If you're struggling with the idea of eating vegan being doable with your diet, this cookbook will help make it possible. The chapters are divided up by complexity or how much time you have to spend in the kitchen. From Weekend recipes to Weekday meals or the No Time At All chapter, there is no longer an excuse to skip eating well because of time constraints.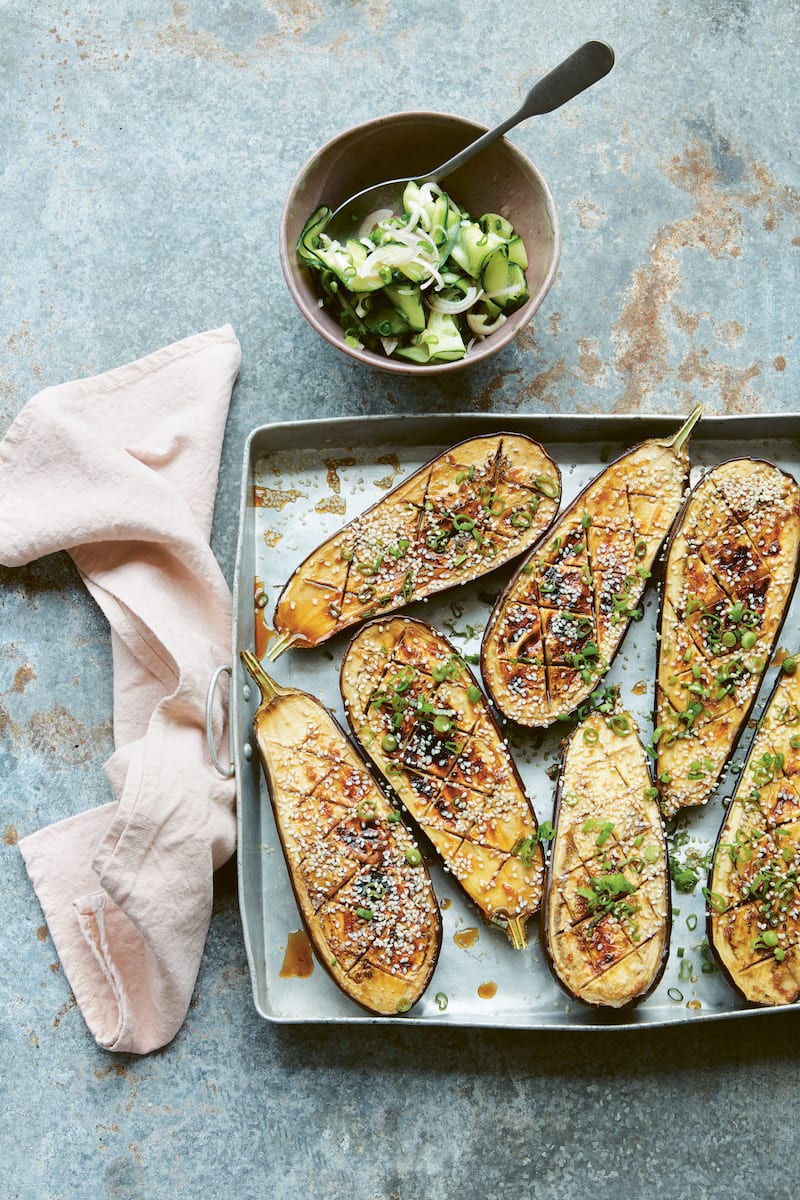 Japanese-Style Grilled Eggplant with Sweet-and-Sour Cucumber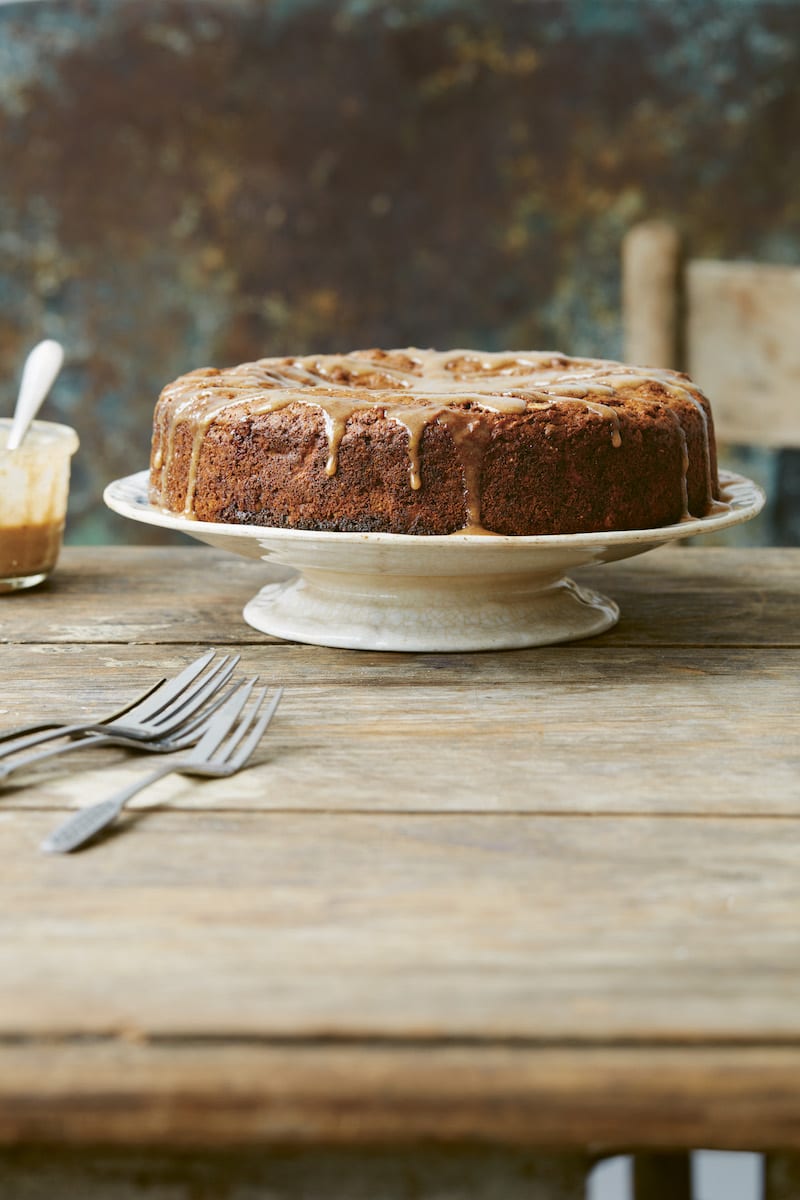 Apple Cinnamon Cake with Chai Drizzle
Full of flavor and color, the book covers impressive dinner party recipes, lazy brunch dishes, packed lunch ideas and finishes with sweet treat for celebrations.
Photos by Clare Winfield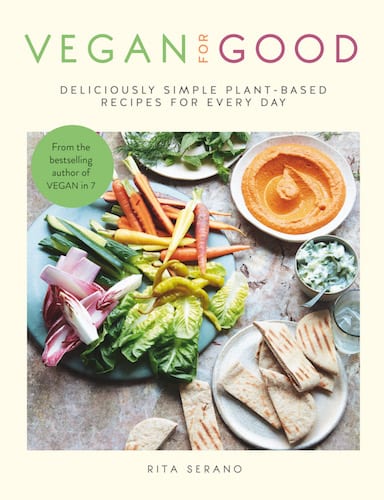 J A P A N E S E-S T Y L E G R I L L E D E G G P L A N T W I T H S W E E T-A N D-S O U R C U C U M B E R
Rita Serano
As soon as August comes, I start looking forward to getting young fresh eggplant from a "pick your own"near my home in France. They are grown in glasshouses and are quite hard to harvest since the stems have small spikes. Aubergines are often baked or grilled while drenched in oil, but instead of using a lot of oil, I prefer to steam the eggplant and then add flavorings to them. The umami paste from the Weekends chapter (see page 15) gives this dish a Japanese touch. The tart cucumber salad on the side is a good match.
Ingredients
or the eggplant
4

eggplant

halved

1

tablespoon

Umami Paste

see page 15

1½

teaspoons

maple syrup

pinch

of red pepper flakes or ground chile

1

teaspoon

grated fresh ginger

3

scallions

thinly slice

3

tablespoons

sesame seeds or Almond and Sesame Topping

see page 24
for the cucumber salad
1

cucumber

sliced into ribbons

1

small shallot

finely sliced

2

tablespoons

rice vinegar or raw apple cider vinegar

1

tablespoon

maple syrup

1

teaspoon

shoyu

sea salt and freshly ground black pepper
Instructions
Preheat your broiler to the highest setting.

Bring a large pan of water to a boil and set a steamer on top.

Cut a crosshatch pattern on the cut face of the eggplant halves, but not so deep that you pierce the skin. Put the eggplant halves in the steamer, cover, and cook for 6 to 8 minutes.

Remove from the steamer and, if necessary, set aside on some paper towels to drain any excess moisture.

Meanwhile, make the cucumber salad. Combine all the salad ingredients in a bowl. Taste and adjust the seasoning if necessary. Set aside.

Mix the umami paste, 2½ tablespoons water, maple syrup, red pepper flakes, and ginger in a small bowl.

Arrange the eggplant halves cut-side up on a baking sheet and brush the cut sides with the umami paste mixture. Broil for 3 to 5 minutes, until golden brown—keep an eye on them to make sure they don't burn.

Transfer the eggplant halves to a serving platter and sprinkle the scallions and sesame seeds or the topping over them. Serve with the cucumber salad and some cooked grains or noodles alongside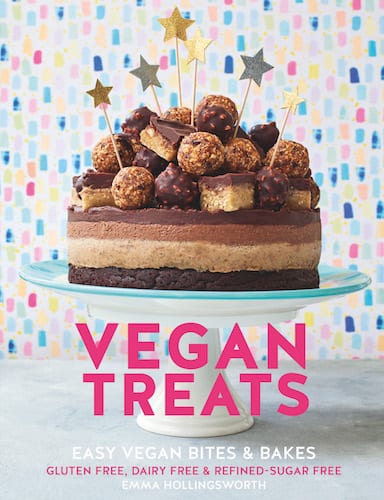 You Can Have Your Cake and be a Vegan Too – Vegan Treats: Easy Vegan Bites and Bakes by Emma Hollingsworth
Make beautiful dessert creations that are also vegan can seem daunting. Have no fear! This cookbook holds a collection of doable and stunning vegan sweets. From sweet breakfasts to snacks and the grand finale of dessert, the pages are loaded with just about every sweet you can imagine. Plus, there's a whole chapter or purely chocolate recipes. YUM.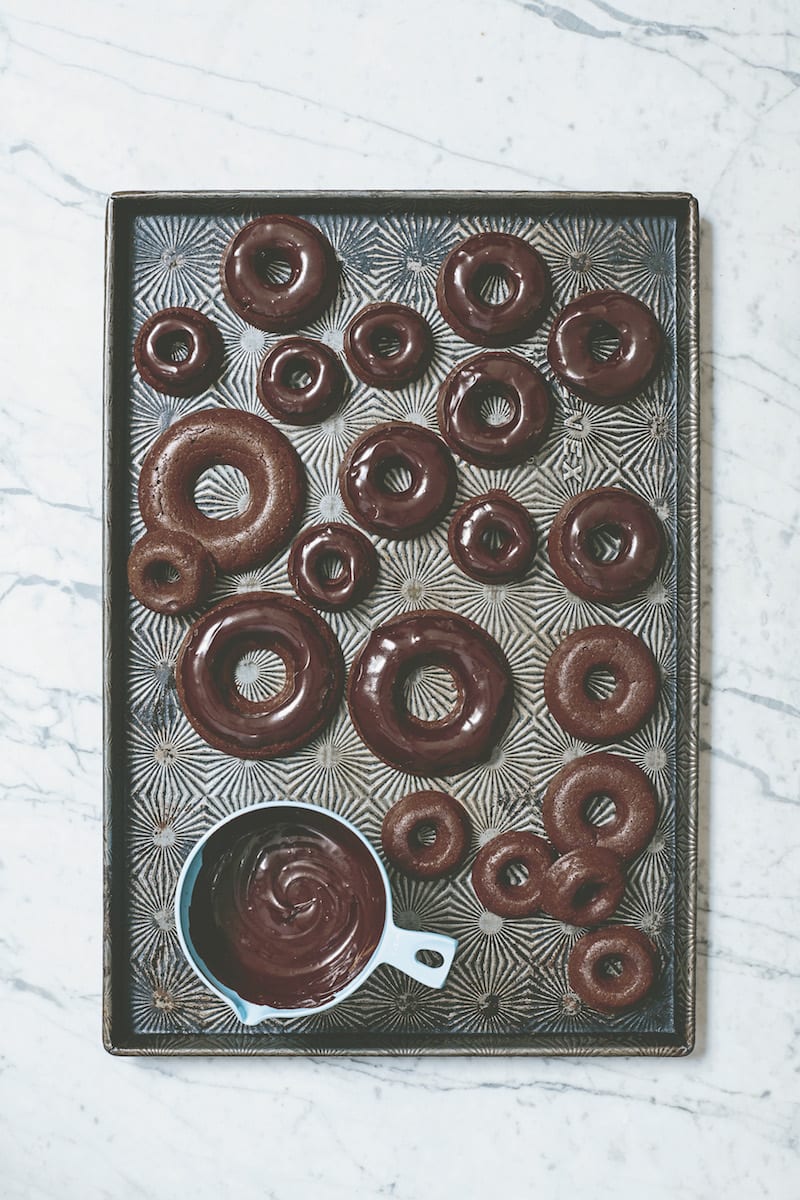 Triple Chocolate Doughnuts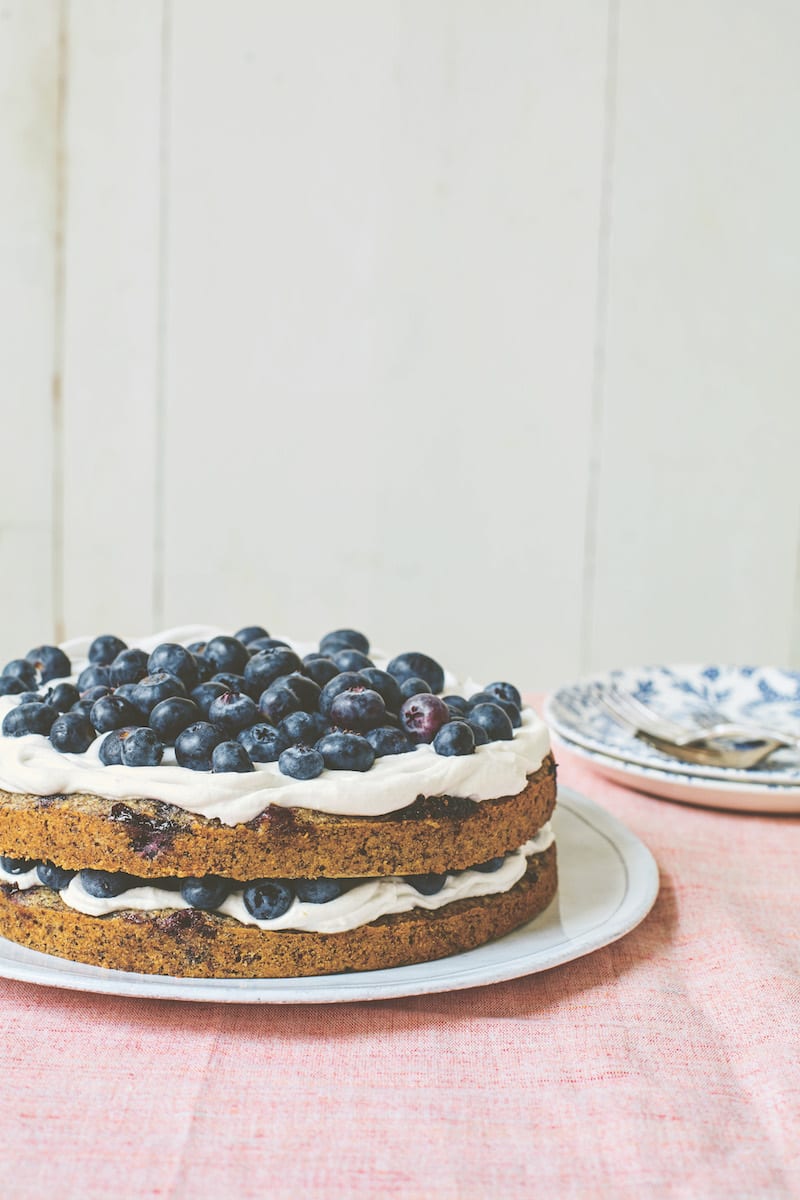 Blueberry and Vanilla Cake
The book starts with the basics. The first pages map out what you need in your pantry for successful vegan desserts, it's nothing complicated, but it goes over nut butters, plant milks and egg substitutes. In other words, Emma makes sure you're setup for success. The pages are loaded with recipes to make for your vegan friends and family to truly make them feel celebrated and special, like a good dessert should, no matter that occasion.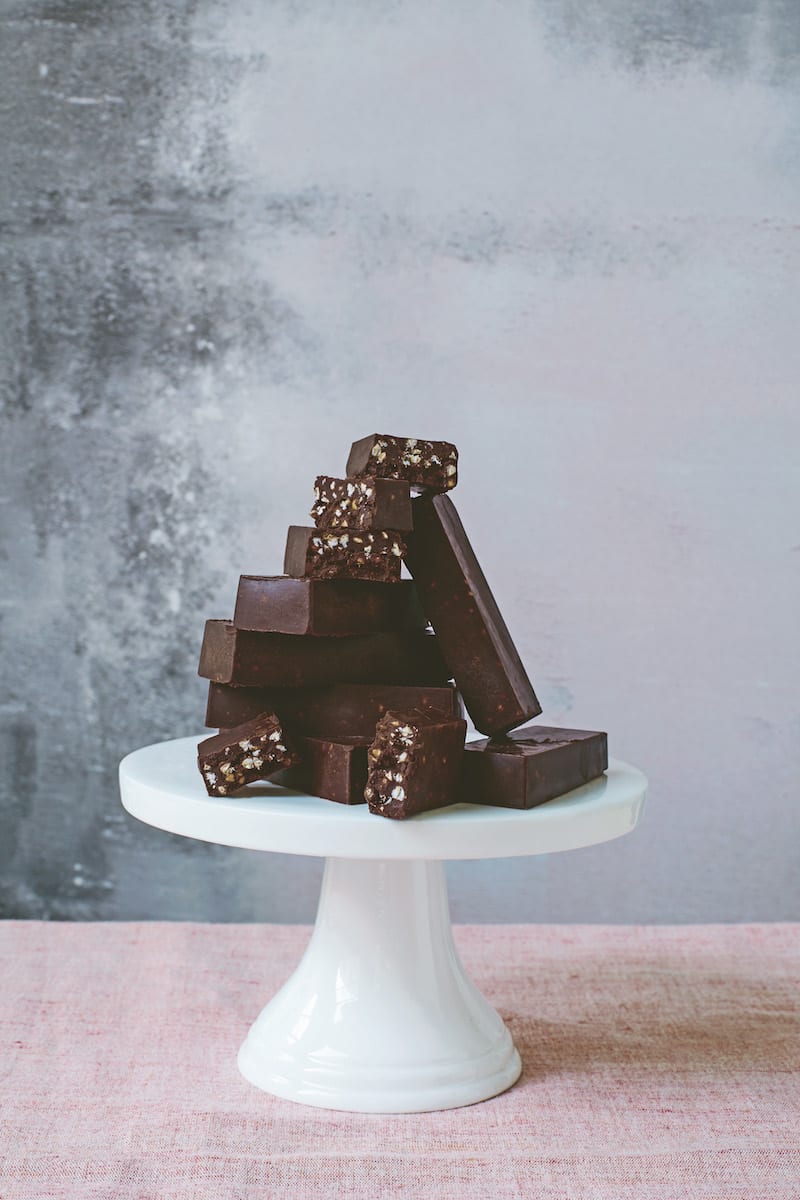 Pharaoh Mint Chocolate Crunch Bars
Photos by Jen Rich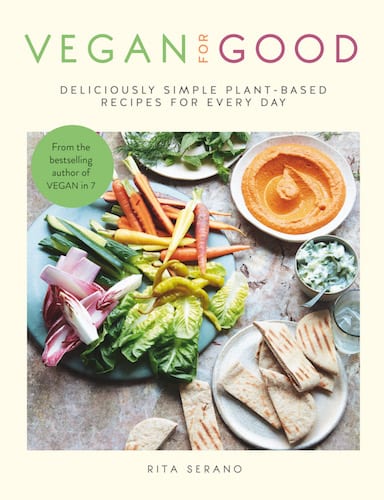 Emma Hollingsworth
Ingredients
f o r t h e d o u g h n u ts
½

cup

ground almonds

½

cup

buckwheat flour

½

cup

cacao powder

½

cup

pure maple syrup

1/4

cup

coconut oil

melted

1/4

cup

unsweetened applesauce

or puree ½ apple

pinch

of Himalayan pink salt

3/4

cup

almond milk

see page 18

1/4

cup

small chunks raw chocolate

whatever variety you prefer; see page 31, (optional)
f o r t h e g l a z e
6

tablespoons

cacao powder

6

tablespoons

pure maple syrup

2

tablespoons

coconut oil

melted
Instructions
Preheat the oven to 350°F.

Grease 8 wells of a doughnut pan (or use a silicone doughnut mold).

To make the doughnuts, process all the doughnut ingredients except the chocolate in a food processor until you have a lovely sticky mixture. (If you don't have a food processor, mix together the ground almonds, buckwheat flour, and cacao powder in a mixing bowl, then mix in the maple syrup, coconut oil, applesauce, salt, and almond milk.) Stir in the chocolate (if using), then divide the mixture among the prepared wells of the pan.

Bake for 15 to 20 minutes, until a skewer inserted into the center comes out clean. Let cool while you make the glaze.

To make the glaze, combine all the glaze ingredients in a mixing bowl and stir until you have the most decadent and rich chocolate.

Dunk the tops of the cooled doughnuts, one by one, into the glaze and get ready for a taste sensation! Store in an airtight container for up to a week in the fridge or freeze for 1 month.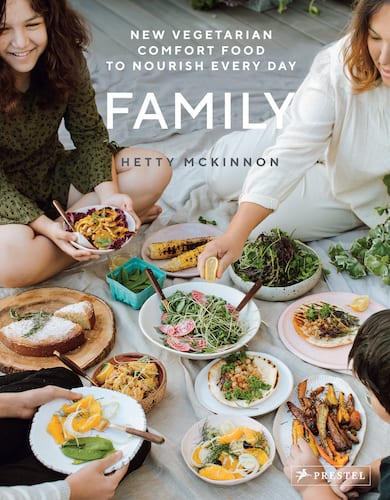 Food for the Whole Fam – Family: New Vegetarian Comfort Food to Nourish Every Day
Written by Hetty McKinnon, Family celebrate uncomplicated, seriously delicious food that happens to also be vegetarian or vegan. The book is filled with humble, flavorful food that seriously speaks to our souls. The pages are proof that healthy food doesn't have to be reserved for dreaded diets. Chapter are broken up by favorite subjects like salads, soups, pasta, eggs, baking and more. Our favorite parts or the book? The little chapters of family stories and recipes Hetty has tucked in between the major subjects. They act as a real-life glimpse into different family kitchens and what constitutes as vegetarian comfort food for their culture.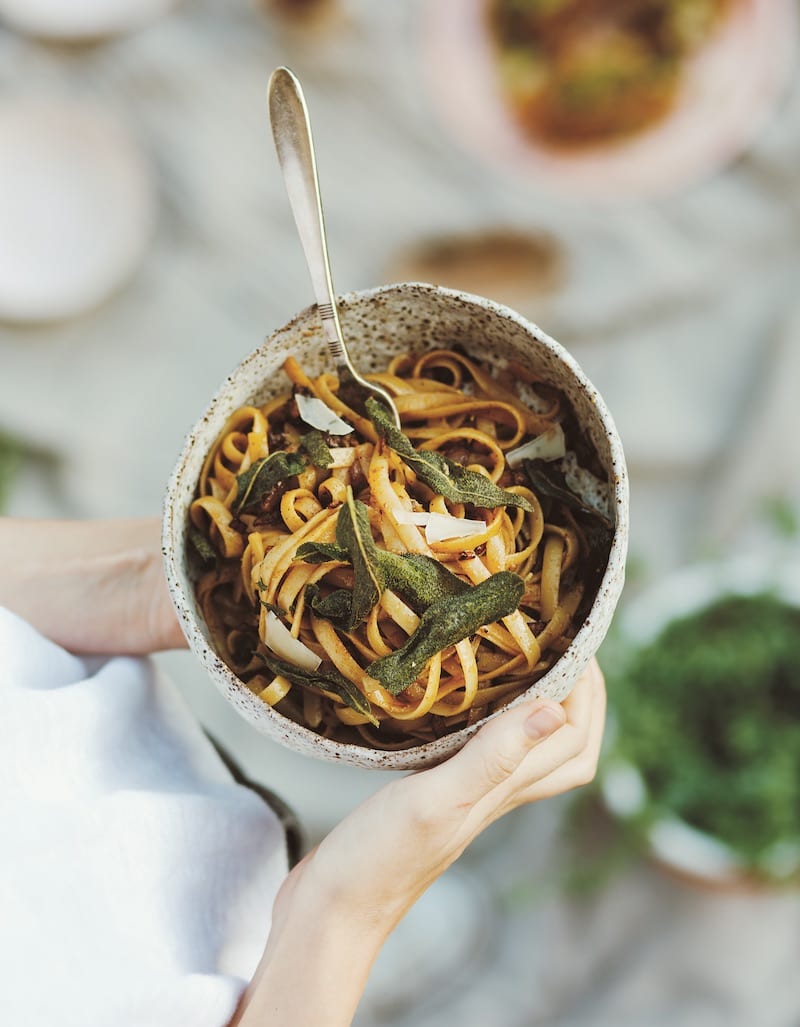 Miso Brown Butter and Crispy Sage Pasta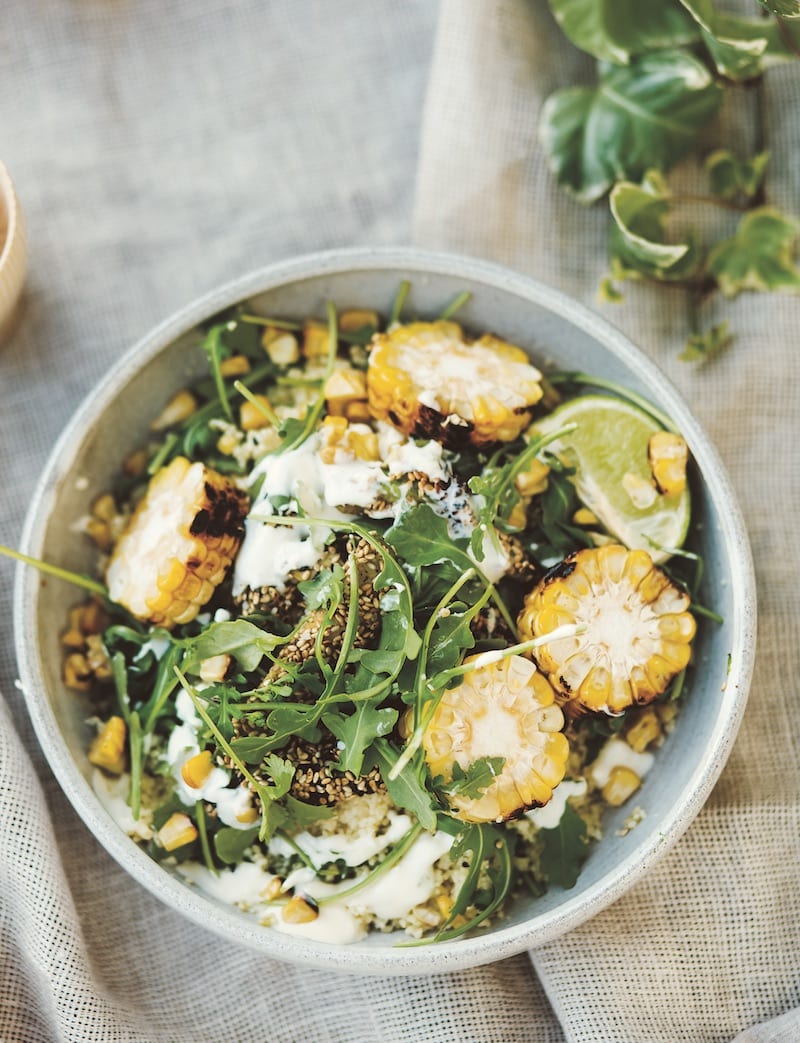 Grilled Corn Salad with Sesame-Crusted Avocado, Couscous, and Lime Crema
Love veggie-loaded cooking? Check out Bento Power, a book packed with vegetarian lunch ideas that will actually keep you full.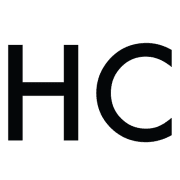 Honest Cooking
The Honest Cooking editorial team handpicks inspiring culinary stories to share with you that we think are beautiful. As an international online culinary magazine with the ambition to truly change the face of online food media we hope to create an inspiring place for serious culinary debate, salivating recipes, interesting food news and international food-fun.