This wonderfully savory and flavorful vegetarian muffuletta sandwich swaps in "meaty" roasted eggplant and marinated portobello mushrooms for the traditional deli meats. There's an easy vegan adaptation, too.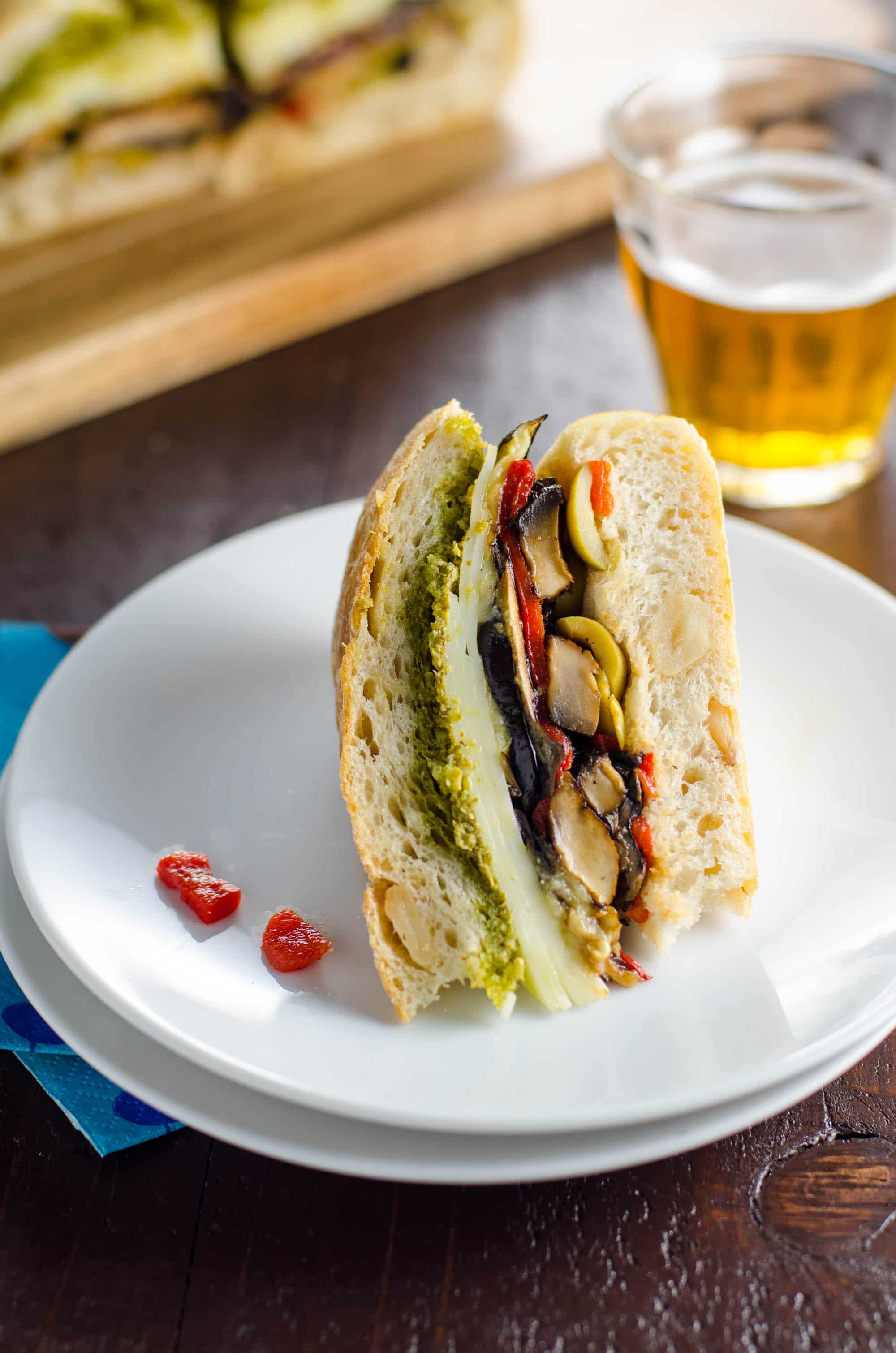 What is muffuletta?
Muffuletta (which has more spellings than pretty much any word ever, but that's a story for another day) is the name for both a style of Sicilian bread and a sandwich made from that bread, invented by Sicilian immigrants to New Orleans a century ago.
The bread is a round, flat loaf, usually with sesame seeds, that's crisp outside and soft inside. It's not all that easy to source in the U.S. outside of New Orleans, and to be honest we prefer sourdough, so our muffuletta sandwich recipe calls for a sourdough boule. The crust of a sourdough boule is firmer than muffuletta bread, which is both satisfying and a little messy, so maybe grab some napkins before biting into this sandwich. Of course you're welcome to use muffuletta bread if you like.
Muffuletta sandwich
A muffuletta sandwich traditionally contains a variety of sliced sausage and ham, usually soppressata or Genoa salami, mortadella, and capicola or deli ham; provolone cheese; and an olive and vegetable spread.
See Also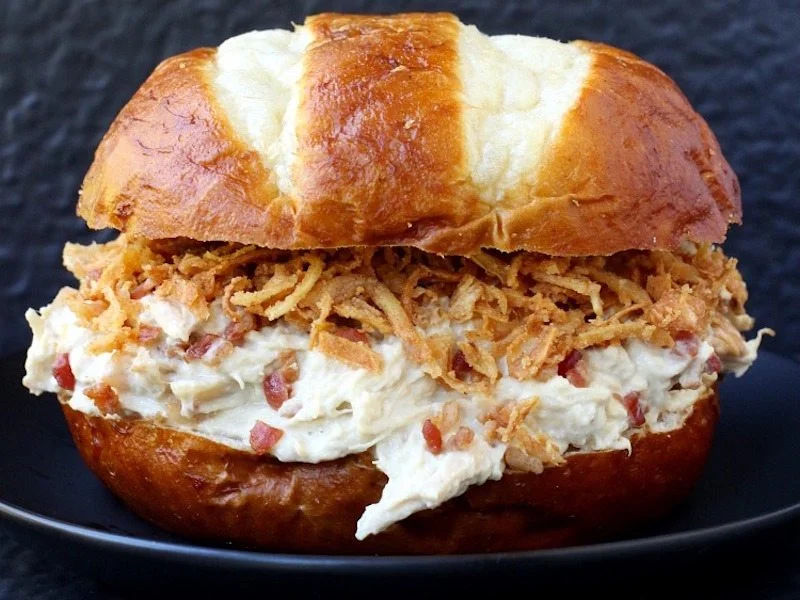 Click HERE for the recipe.
Our vegetarian muffuletta retains all the satisfying savoriness of the original, but substitutes "meaty" marinated vegetables for the meats. Thinly sliced eggplant and savory portobello mushrooms make for a truly delicious vegetarian muffuletta sandwich.
Carolyn Cope
Carolyn is the voice behind the popular blog Umami Girl and writes frequently for other food-related publications. Equal parts live-to-eat and eat-to-live, she holds certificates from both the French Culinary Institute and the eCornell Plant-Based Nutrition program. Carolyn has lived and worked in New York and London and currently resides with her husband and two daughters in a sweet little seaside town in New Jersey.