A Raspberry Lemon Mug Cake, hot out of the microwave and topped with whipped topping, lemon curd and fresh raspberries, a perfect, quick treat.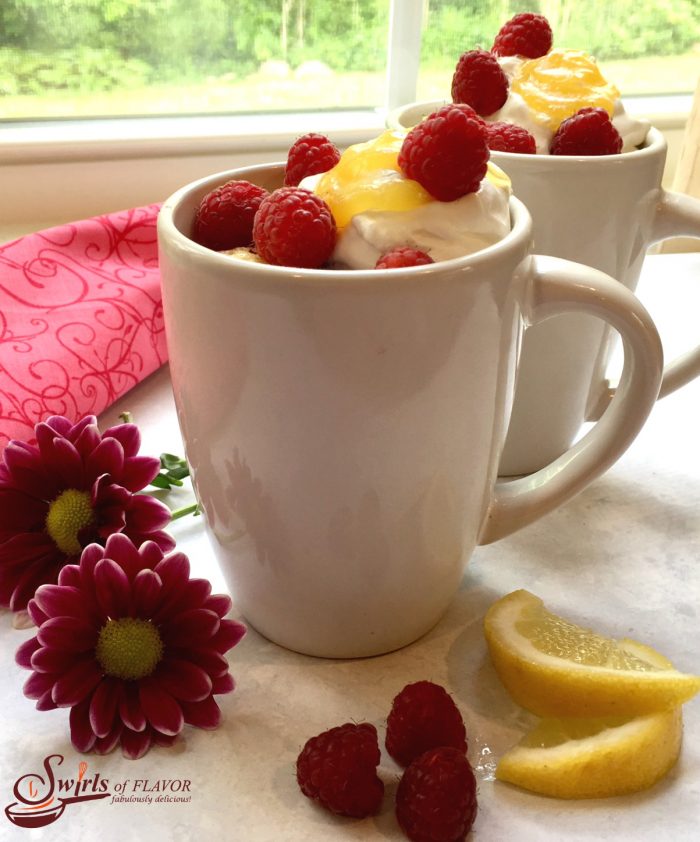 With just a few simple ingredients, and a quick two minutes of "cooking" time in the microwave, you can make this delicious individualized dessert in a mug. Such an easy recipe for kids of all ages to make.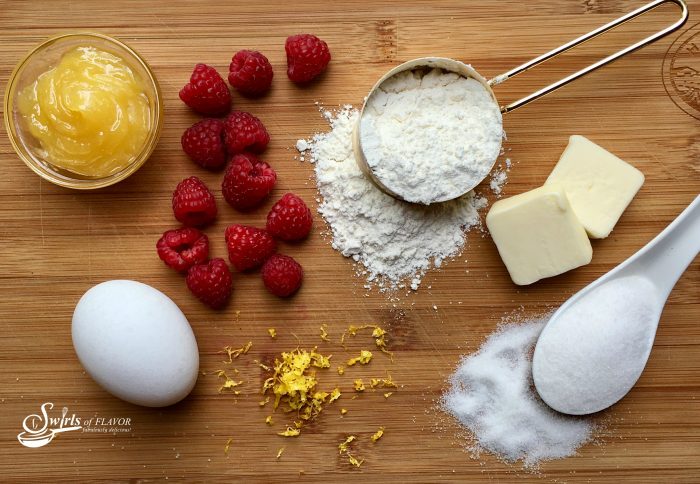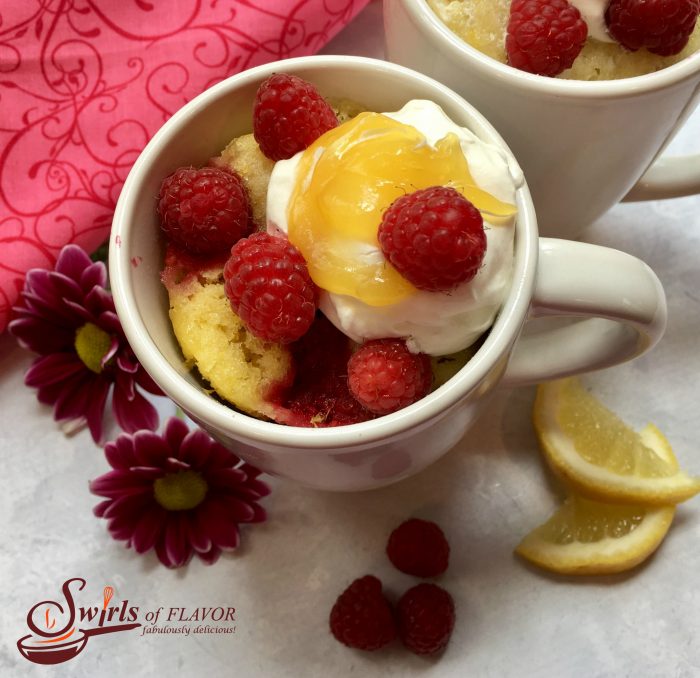 Personal Raspberry and Lemon Mug Cake
Ingredients
2 Tbs. butter
¼ cup flour
2 Tbs. sugar
1 egg yolk
2 Tbs. milk
¼ tsp. baking powder
⅛ tsp. kosher salt
2 Tbs. raspberries
¼ tsp. chopped crystallized ginger, optional
¼ tsp. lemon zest
2 Tbs. whipped topping
1 heaping tsp. lemon curd
additional raspberries for garnish
Instructions
Coat inside of a 12-14 ounce microwave-safe mug with non-stick cooking spray. Add butter and microwave until butter is melted.
Remove from microwave and stir in flour, sugar, egg yolk, milk, baking powder and salt until blended.
Stir in raspberries, crystallized ginger (if desired) and lemon zest and microwave 2 minutes or until cake pulls away from sides of mug. Timing might be different depending on the wattage of your microwave so keep an eye on it! Let stand 5 minutes.
Top with whipped topping, lemon curd and additional raspberries.