Come to life after one delightful bite of this sweet and nutty black sesame frozen yogurt.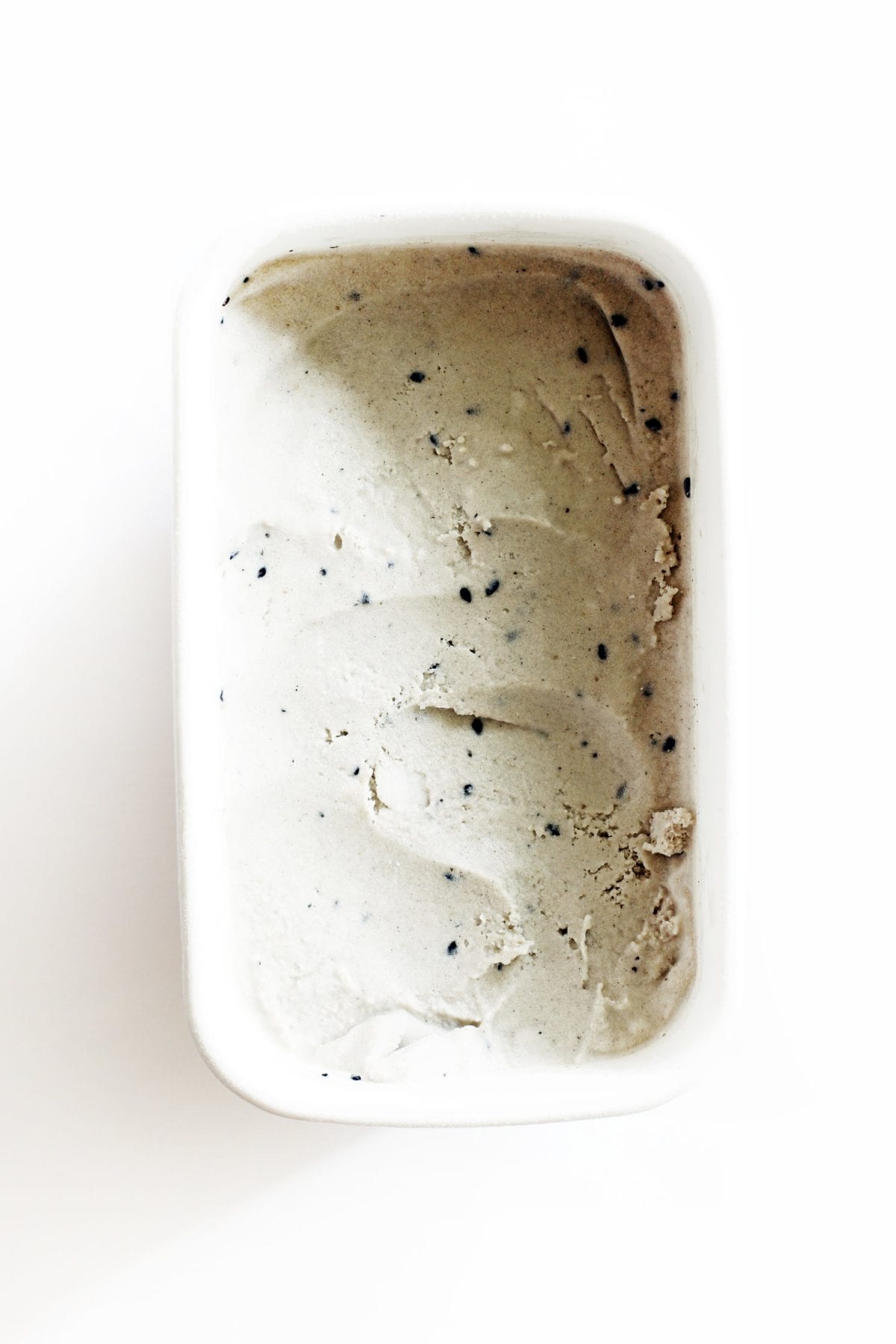 When I was an undergrad, frozen yogurt was my go-to treat (ginger cookies are a top contender, we'll talk about that another time). Sweet, tart, ice cold- a mirror of my soul in dessert form. Conveniently enough, the deli across the street from my generic underground college apartment served the good stuff. I would pile it high, top it with chocolate chips, then devour it, one spoon full at a time, making sure every last ounce was tended to with care.
Whoever tells you food does not uplift the soul is wrong.
Yes, food is nurturing and nutritious, but there are few things in life as good as a sip of wine after a long day, or a meal prepared with care. Food is not just fuel; it is the stuff that brings us together. It defines who we are culturally and socially- it gives us a reason to come together, talk to each other, and celebrate the good things in life. Food makes us closer to each other and that at the end of the day is more important than any diet or any label.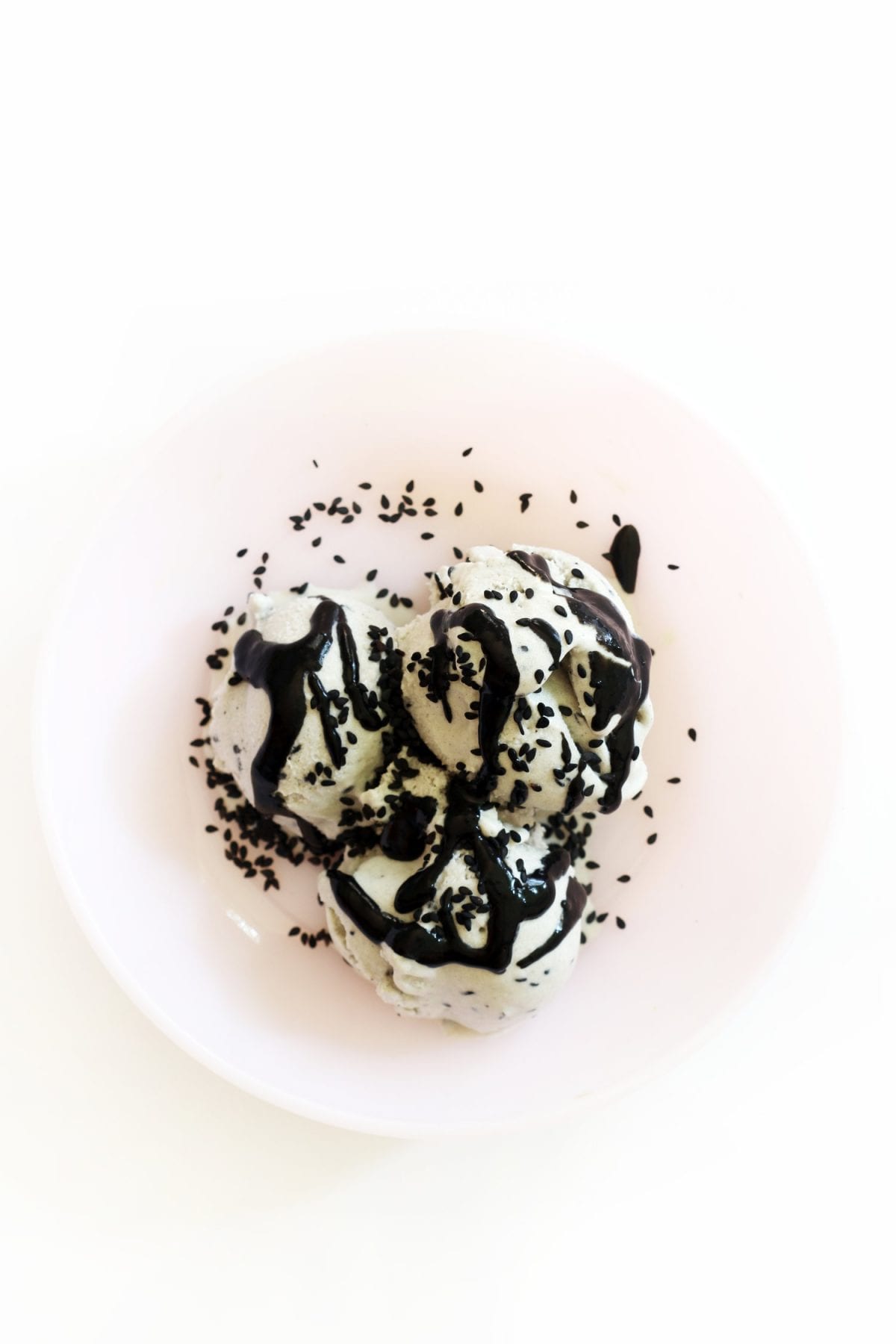 My husband, who after months of being miserable on a gluten-free diet, became alive after taking a bite off a slice of focaccia. That night, he taught me a lesson we all should take to heart – love your food. Sometimes food needs to be hedonistic and self-indulgent, free from all and any function.
This frozen yogurt is it for me. This is the type of stuff you make, and eat, to deal with all the feelings. It is the type of dessert that will make you a kid again, carefree and joyous- looking forward to what you really want to eat all the time.
See Also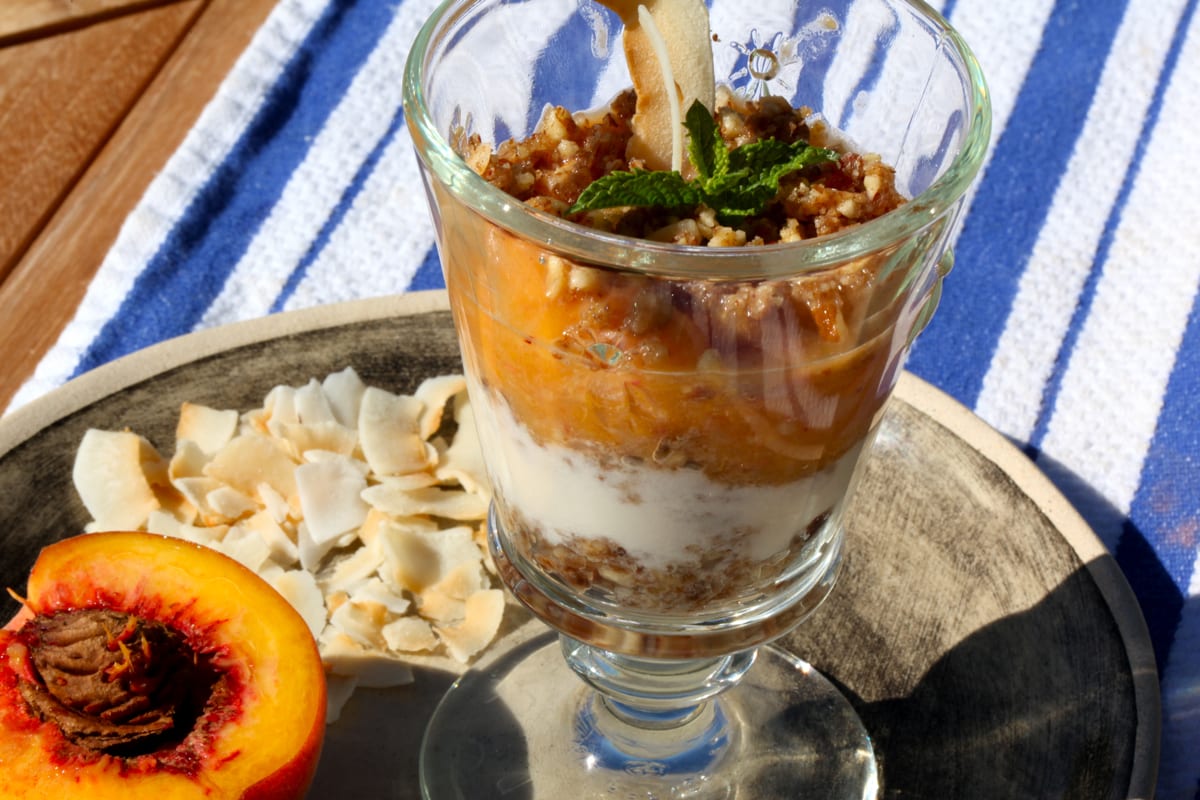 Even though we have made a lot of ice cream together, this one is different. It is not too much of one thing or another, teetering at the edge of sweet and salty. This frozen yogurt is bitter, sweet, and decadent- a grown-up version of my undergrad dreams made with really good ingredients. Coconut yogurt and coconut milk serve as the backdrop to nutty-seedy black tahini and sesame seeds. Every bite is silky smooth-coating your mouth with fat, then melting so smoothly you can forget this is kind of healthy.
This frozen yogurt is indulgent and really good. After eating this, you can deal with everything life throws at you, even if it feels temporary. This recipe balances out all the bad stuff and makes everything else worth it. Oh, and we won't tell anyone if you decide to eat it all by yourself. . Besides, We all went through that fro-yo phase and it needs to come back.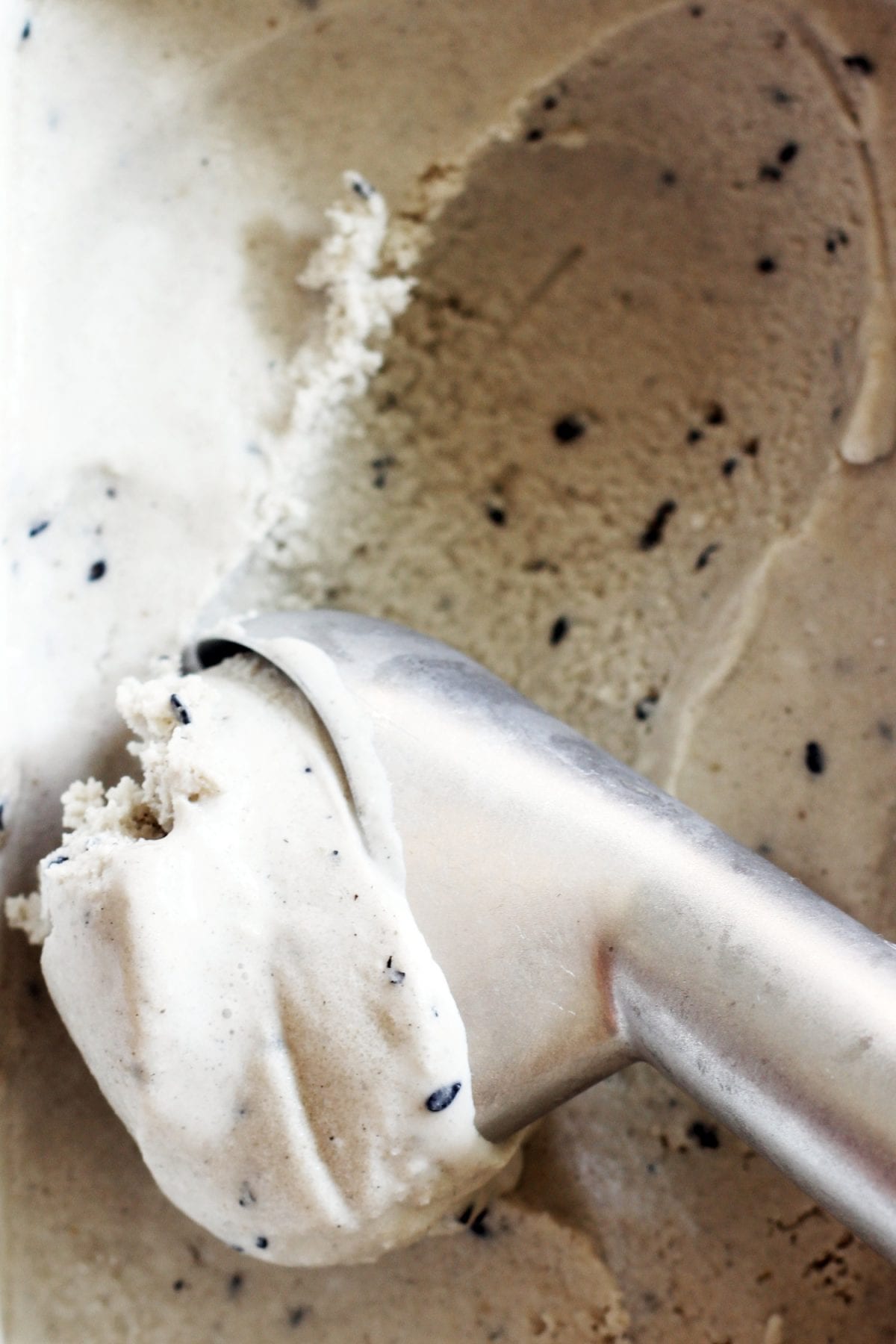 Print

Black Sesame Frozen Yogurt
---
Author:

Mariela Alvarez Toro

Total Time:

4 hours 30 minutes

Yield:

4

to

6

servings

1

x
1 cup

Anita's coconut yogurt

1

can light coconut milk

2 tablespoon

maple syrup

1 teaspoon

vanilla extract

2 tablespoon

black sesame seeds (plus more for serving)

1 tablespoon

black tahini (plus more for serving)
---
Instructions
Get Started
Freeze the bowl of your ice cream maker
Refrigerate Can of light coconut milk overnight
Frozen Yogurt
Whisk the coconut yogurt, coconut milk, maple syrup and vanilla together.
Transfer into the bowl of an ice cream maker churn for 25-35 minutes. All machines are different, therefore, I recommend you follow your machine's instructions to get the best outcome. I use a Kitchen Aid attachment, which I keep in the freezer, ready to use whenever the craving strikes.
Once the frozen yogurt looks like a thick milkshake, transfer into a container and freeze for a 3-4 hours, or overnight.
To serve, scoop frozen yogurt into serving bowls and sprinkle black sesame seeds and drizzle with black tahini.
Prep Time:

4 hours 30 minutes

Category:

Dessert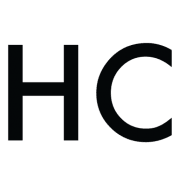 Mariela Alvarez Toro
Recently graduated with from Harvard University's Graduate School of Design. She has recently completed "People in Food-Space", an ethnographic study on the cultural production of taste in space. She has also examined post-soviet food production systems and housing projects in Havana, Cuba. Originally from Puerto Rico, Mariela has been living in the United States for eight years. She has involved herself in both teaching and practice, while writing on food at tastyplan.com. Her goal as a food writer is to cook creatively, using the best ingredients to find new flavor combinations every day.