Sponsored Post: We've teamed up with Eggland's Best to bring you delicious breakfast to dinner or dessert recipes using their nutrient-rich eggs.
Switch up your salad routine with this Roasted Asparagus Salad with Poached Eggs. It's topped with perfectly poached Eggland's Best Eggs to be a complete meal.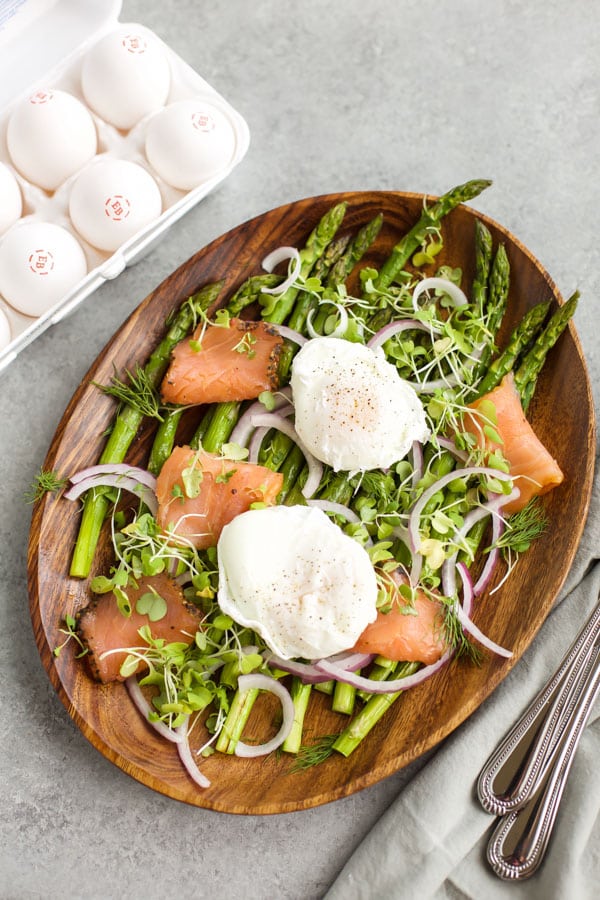 I love seeing my grocery store stuffed with fresh asparagus! Isn't it just the best?
Throwing asparagus in salads like this Spring Green Salad with Asparagus is an unexpected and a great way to mix them up!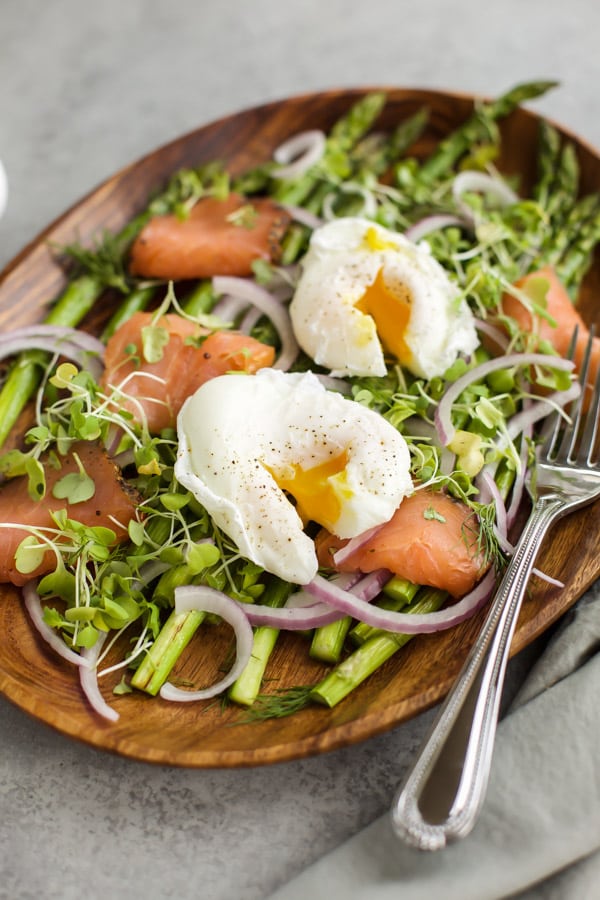 This Roasted Asparagus Salad with Poached Eggs is particularly fantastic because roasting the asparagus gives it so much flavor. There is nothing better than roasted veggies and this is by far my favorite way to eat them. I can even get my kids to eat them this way!
HOW TO ROAST ASPARAGUS…
All you have to do to get the perfect roasted asparagus is to preheat the oven to 425 degrees, toss the asparagus with olive oil and top it with salt and pepper. I like to roast mine for about 12 minutes and I take it out before it starts to brown too much.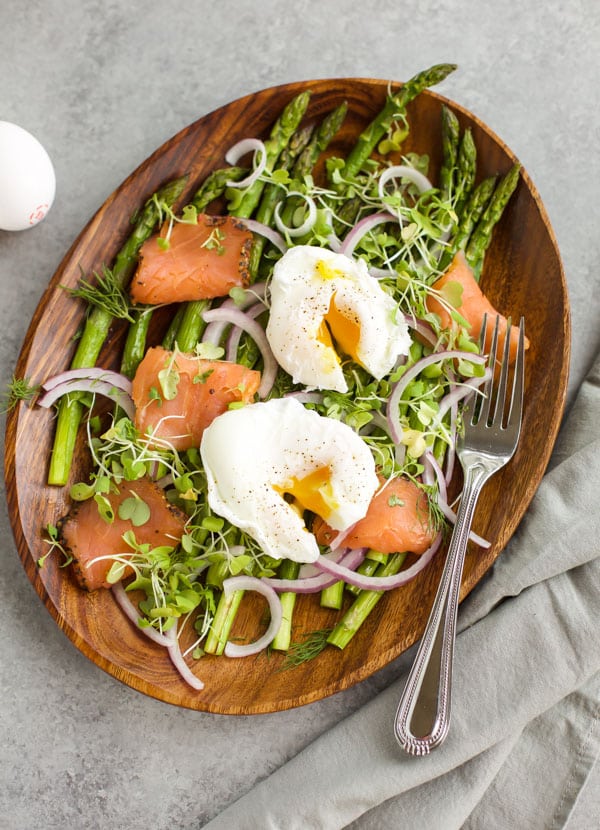 HOW TO PREPARE ASPARAGUS FOR ROASTING…
There are two ways to remove the tough ends of the asparagus and you really need to do one or the other.
You can snap the ends off easily by bending them until they break. OR you can peel them with a vegetable peeler. I prefer the vegetable peeler method because I think snapping off the ends wastes too much of the asparagus.
This Roasted Asparagus Salad with Poached Eggs is loaded with protein from the smoked salmon and the Eggland's Best Eggs. Did you know that Eggland's Best Eggs have double the Omega-3's and Vitamin B12 as compared to regular eggs? They even stay fresher longer than regular eggs! How awesome is that?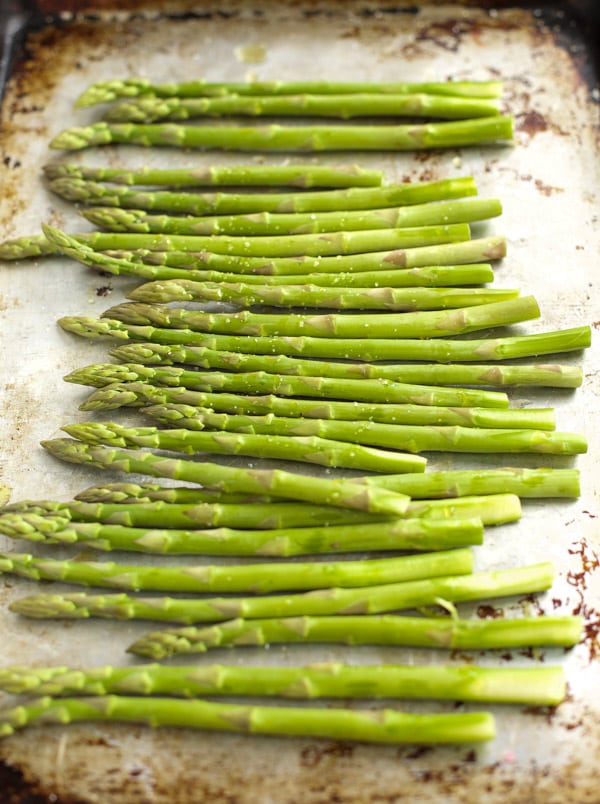 Oh yeah, and there are only 60 calories in one egg. That's a win!
I think you are going to love this Roasted Asparagus Salad with Poached Eggs because it's…
packed with vitamins
full of protein to keep you satisfied
gluten-free
keto, whole30, paleo
easy to prepare
delicious!
Karen Kelly
I am a blogger, photographer, recipe developer and mom. With three kids keeping me busy, I am always looking for easy, healthy dishes that can be prepared quickly.