These Buffalo Tempeh Tenders Sandwiches are stuffed with crispy baked tempeh buffalo tenders, provolone cheese, and ranch dressing!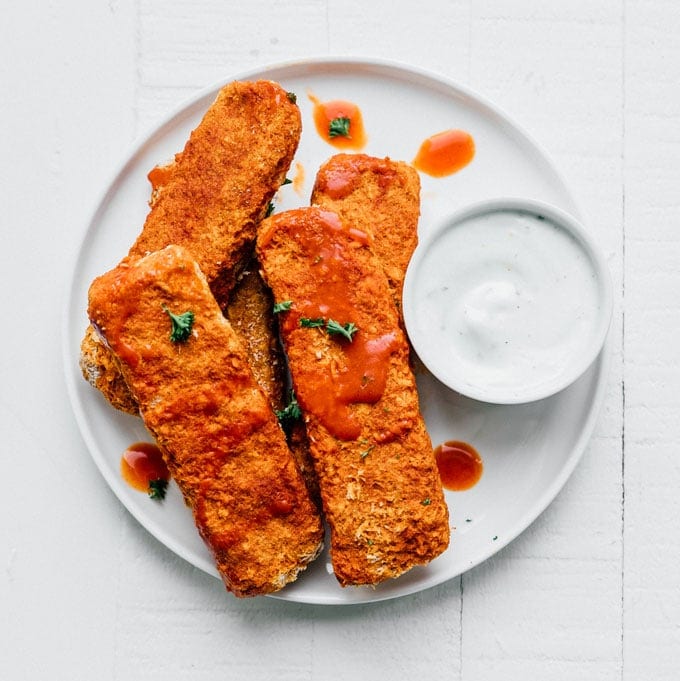 My go-to vegetarian meal maker is almost always chickpeas, followed closely by tofu and mushrooms. But for when I'm craving something a little different (or for when the tulip-man noticeably feigns excitement over yet *another* chickpea recipe), we tempeh.
But the thing with tempeh is, you have to do something with it. Like chickpeas plain, fine, throw them on a salad, it's okay. But with tempeh that just won't work. Tempeh requires a little coaxing to come out of its shell. But when it does, it's a game changer.
Case in point, these Buffalo Tempeh Sandwiches. Crispy (from baking) and packed with buffalo sauce flavor, it's the epitome of healthy(ish) comfort food.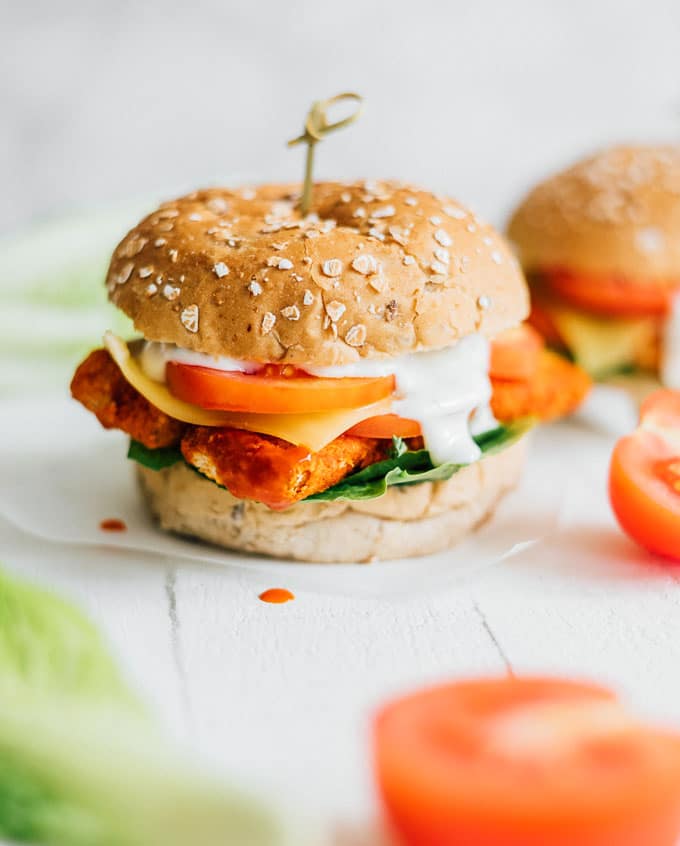 BUFFALO TEMPEH SANDWICH INGREDIENTS
Buffalo Tempeh Tenders: Transfer tempeh into a crispy, buffalo packed tender, then plop it on a sandwich like the stuff of vegetarian bar food dreams. Get the recipe here (30 minutes to make).
See Also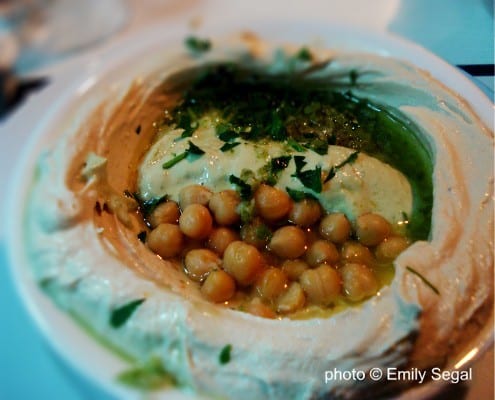 Ranch or Bleu Cheese Dressing: My favorite way to tame the buffalo flames? Ranch dressing! (Feeling adventurous? Try this homemade Kefir Ranch Dressing)
Provolone Cheese: Any mild cheese will do, but melted provolone really brings the ensemble together.
Your favorite veggies: Crunchy romaine, tomatoes, watercress, cucumber…anything goes!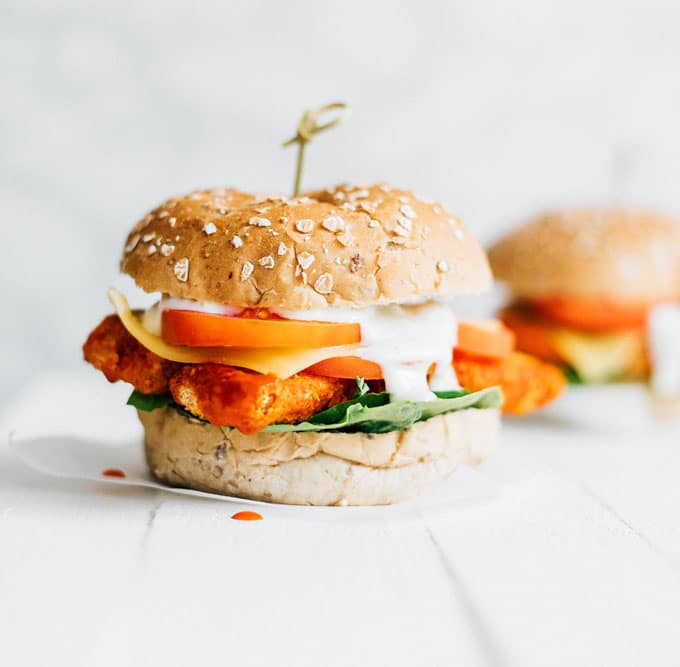 Click HERE for the recipe.
Sarah Bond
An Alaskan self-taught cook and nutritionist by trade, I love all things food and health. When I'm not exploring new ways to cook up healthy ingredients, I'm romping around the Netherlands, my new stomping grounds!