These Gluten Free Seven Layers Bars are a perfect dessert for any occasion. They are packed with layers of chocolate, coconut flakes, and pecans.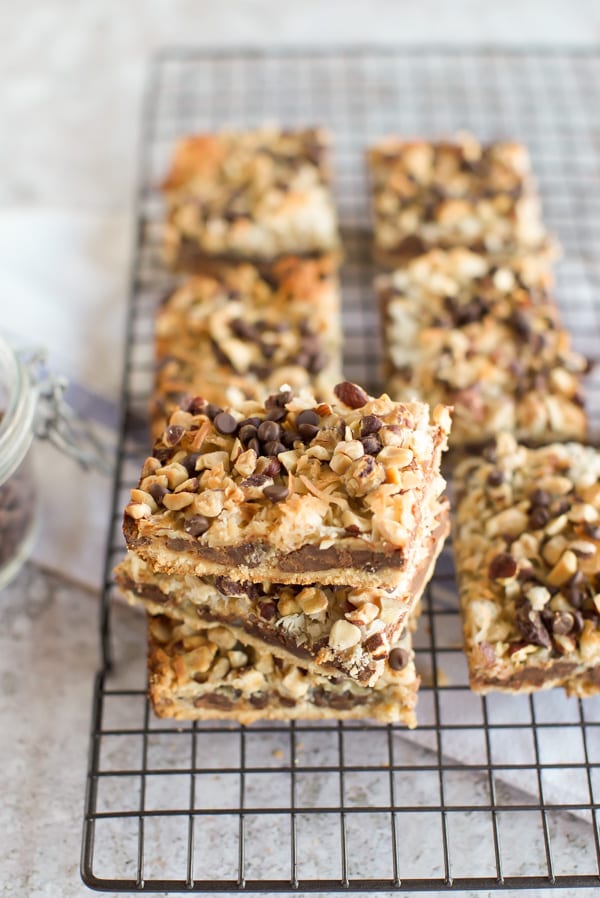 These things are seriously deadly. They are layered with all things sweet and yummy and covered in sweetened condensed milk. They are rich and comforting.
These Gluten Free Seven Layer Bars have taken a while to get right. It's just not easy to get that bottom layer right when it's gluten free. Usually, I would crush up some graham crackers, add some melted butter and be good to go. I can't find good gluten free graham crackers in the store anymore.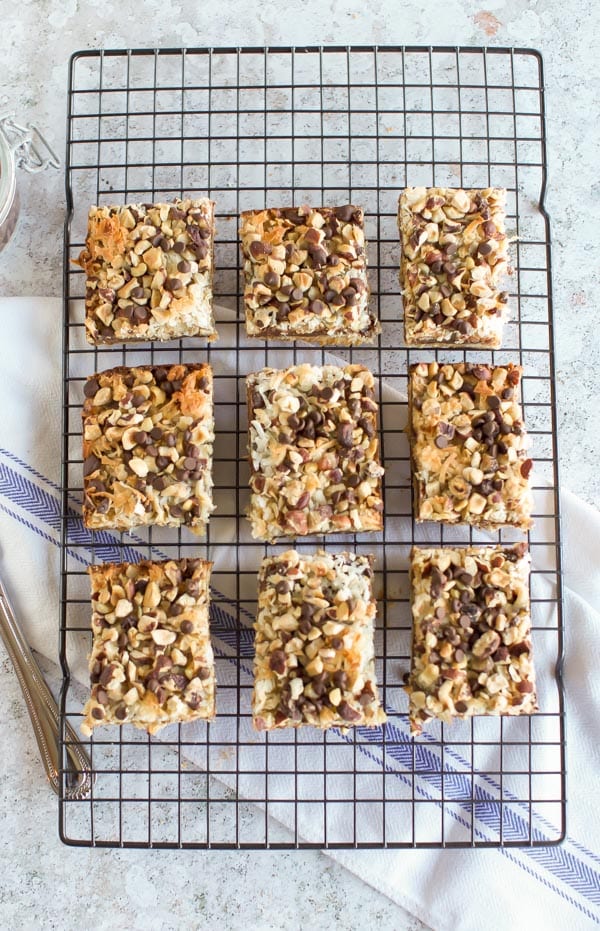 In these Gluten Free Seven Layer Bars, I have replaced the graham crackers with a combination of almond and coconut flours. It still has lots of rich melted butter. I like to add a bit of salt because I use unsalted butter but that is optional. This crust is NOT sweet so if you taste it on its own you might not like it. BUT because these Seven Layer Bars are packed with tons of sweetness it all works out in the end.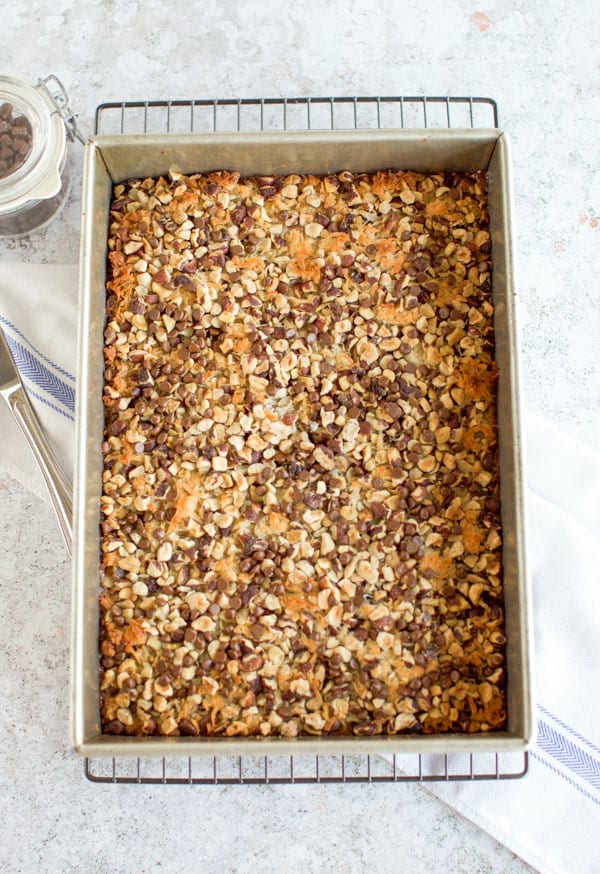 Just imagine all those layers of chocolate chips, sweetened coconut flakes, and toasty pecans. It's truly the best combo ever. When I was a kid we would add a layer of butterscotch chips too. I left those out this time because my kids don't like them.
See Also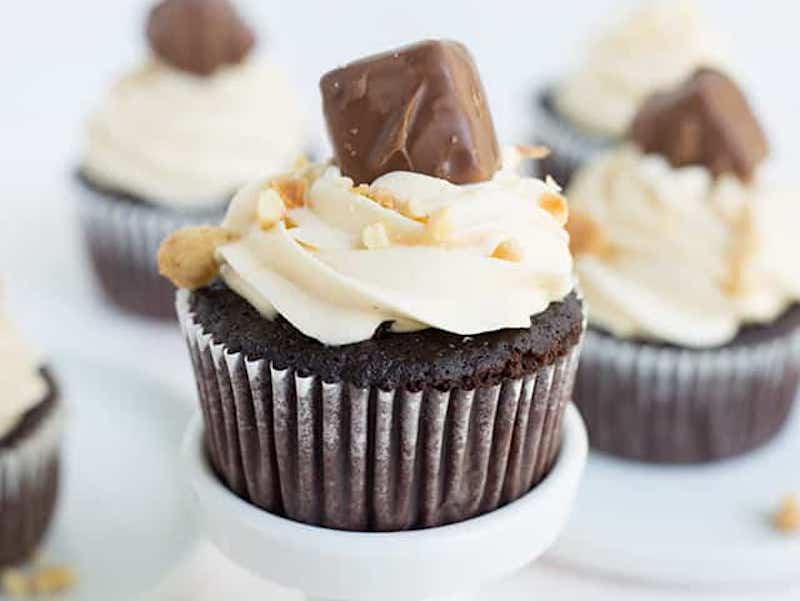 My all time favorite gluten free chocolate chip is Enjoy Life. I buy them by the dozen at Amazon because they are super expensive in the stores. I used a combination of big and mini chocolate chips just to give it some variety. Seriously, you can't go wrong with these. If you don't like pecans, try walnuts, almonds or a combination of nuts.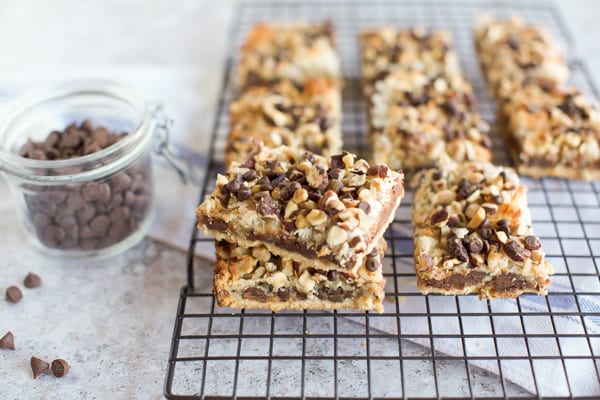 Click HERE for the recipe.
Karen Kelly
I am a blogger, photographer, recipe developer and mom. With three kids keeping me busy, I am always looking for easy, healthy dishes that can be prepared quickly.