With names that can be hard to pronounce if you're unfamiliar, casings (do you eat them or not??), unknowns weights and sometimes seemingly high prices, a charcuterie counter can seem more daunting than a fish or meat counter at times. We want to change that! Here's how to not feel so intimated when you're standing in front of the charcuterie counter.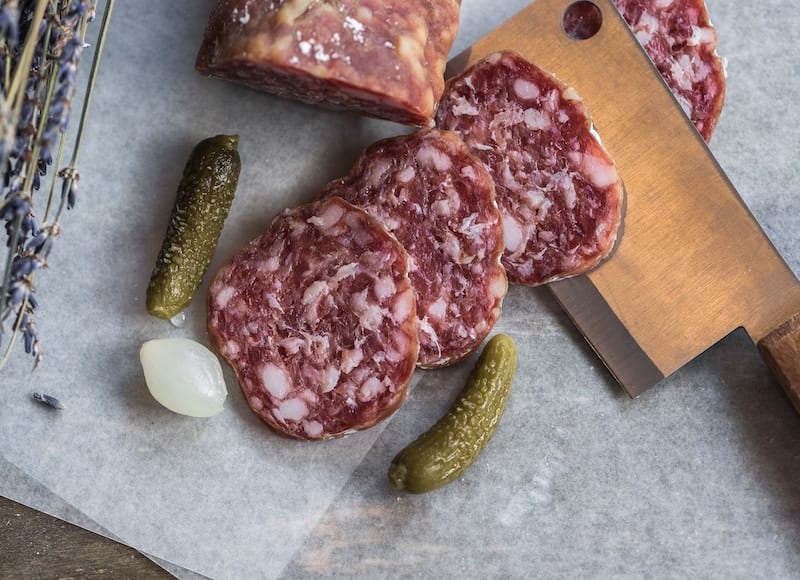 Whether you are choosing a cured meat for a pizza, sandwich, charcuterie board or whatever, here's how to ask the right questions and feel confident. In a specialty meat shop or at a nice food market, charctuerie counters are a beautiful sight. Rather than feeling overwhelmed and turning to the self-serve, unsliced case so you don't have to talk to anyone behind the counter, here's how to feel comfortable choosing charcuterie. We touch base with Will and Coral Frischkorn for their charcuterie tips.
Will and Coral Frischkorn have superb palates and even better hospitality skills. They know their meats and what tastes good with charcuterie, but they don't want that knowledge and passion to scare you away. This duo is the team behind Cured in Boulder, Colorado. Cured is home to a hand-picked selection of cheeses, charcuterie, wines, Colorado beers and spirits, and unique grocery items. Plus, they serve up stellar European-style sandwiches, fresh salads, house-made pastas and pates and more.
Ask Questions
The first thing we recommend you do when you walk up to a charcuterie counter is to ask what is good or new right now. Will and Coral love when customers ask what they are particularly excited about or what they have been taking home themselves. The tried and true options are always good, but sometimes it's better to get the bayonne on this trip if it's fat layers are particularly perfect this time around.
Taste, Taste, Taste
If you don't know charcuterie well, it's time to get tasting. A good charcuterie counter should have no problem offering you small tastes of most of their meat. Don't expect to try a sample of the whole case, but narrow it down to just a couple of meats you are choosing between.
Weight Can be Tricky
How much do you order? Is it by the slice or by weight? Will and Coral admit that or charcuterie, weight can be a tricky thing. It's hard to envision how much you need or know how much to ask for. At Cured, they always use a visual – be it a slice count, or by laying a knife on a stick of salami and seeing if it looks like the right amount.  Other times, it is best to simply start slicing and then let the individual know when the amount they have sliced looks good to you. Employees are always able to offer guidance on how much you may need based on how many people you are serving and if it will one of many appetizers or the main attraction on a sandwich.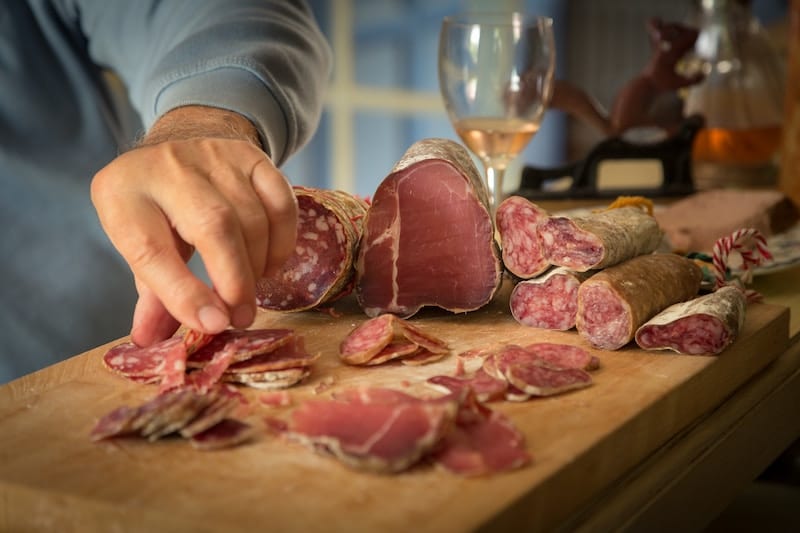 What about that white stuff? Is that normal?
Yes! Will and Coral assured us that white mold that often grows on the outside of artisanal salami is completely normal. The white you often see on salumi is helpful for preservation and keeps bad molds and bacteria at bay. That said, if you see something other than white mold, that should be looked at closer by an expert.  
How long can I keep a sliced meet in my fridge?
Once any cured meat has been sliced the quality starts degrading as it oxidizes and dries out. If you're going to be eating the meat later in the week, ask for a chunk of the salami, but don't have it sliced. Take it home and slice it as needed. Buy smaller amounts and buy frequently to ensure the best tasting and freshest cuts.
Let the Meat Come to Room Temp
Once you do get home, your meat should be stored in the fridge. Will and Coral recommend taking the meats out of the fridge at least 45 minutes before you are ready to enjoy them so they warm up a touch and become more flavorful and expressive, just like you would do with a cheese.
A Go-To Meat
According to Will and Coral, the Spotted Trotter from Atlanta, Georgia makes an incredible Calabrian salami in a medium gauge (around 2.5") that could is the perfect spicy salami for sandwiches or pizza.  Calabrian peppers combined with capers in the salami make for a spicy, salty, savory flavor that is great for snacking and truly elevates anything that it happens to be a part of. (Brb, drooling!)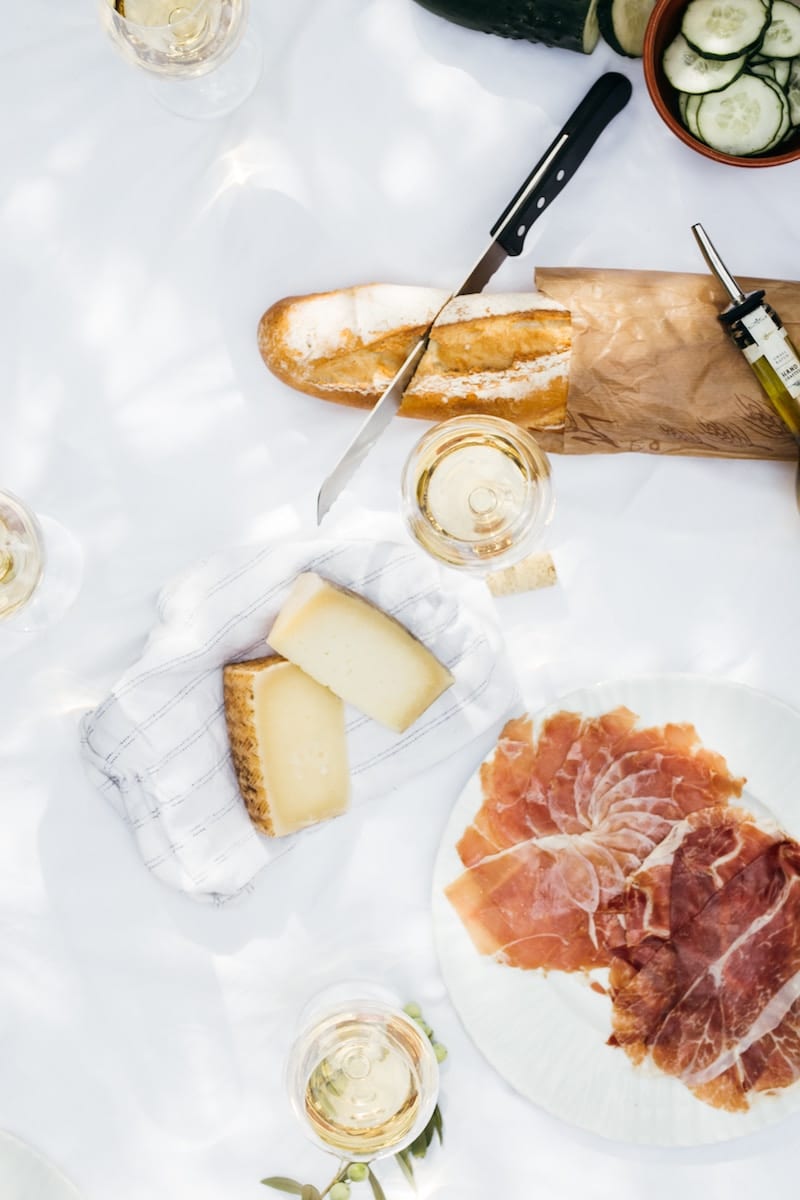 A Go-To Sandwich Combo
With lots of great meat options, ordering meat to build an awesome sandwich can be hard. Cured makes a slew of fun sandwiches from their meats and cheese. One of their most popular creations is the "American Classic." It has a great salt, pepper and garlic Milano Salami from Creminelli Meats in Utah, Deer Creek's Aged Wisconsin Cheddar, a spicy Dijon mustard, and spicy Arugula from Oxford Gardens, just down the road from the shop.
What questions do you have when you visit a charcuterie counter?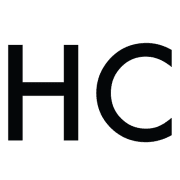 Honest Cooking
The Honest Cooking editorial team handpicks inspiring culinary stories to share with you that we think are beautiful. We strive to create an inspiring place for culinary exploration, salivating recipes, interesting personalities and stories.