Baked Lemon Pepper Chicken Wings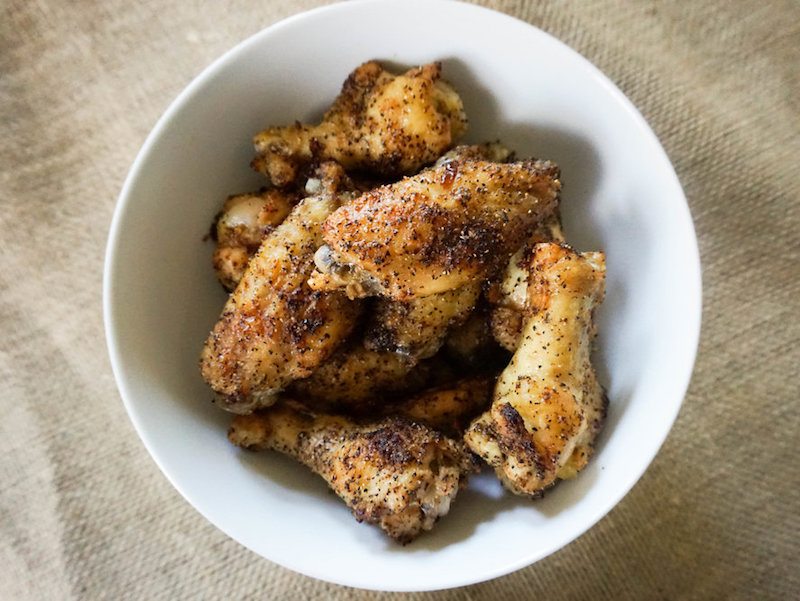 This is a recipe that keeps all the crispiness without any of the frying, these baked lemon pepper chicken wings are a must-try.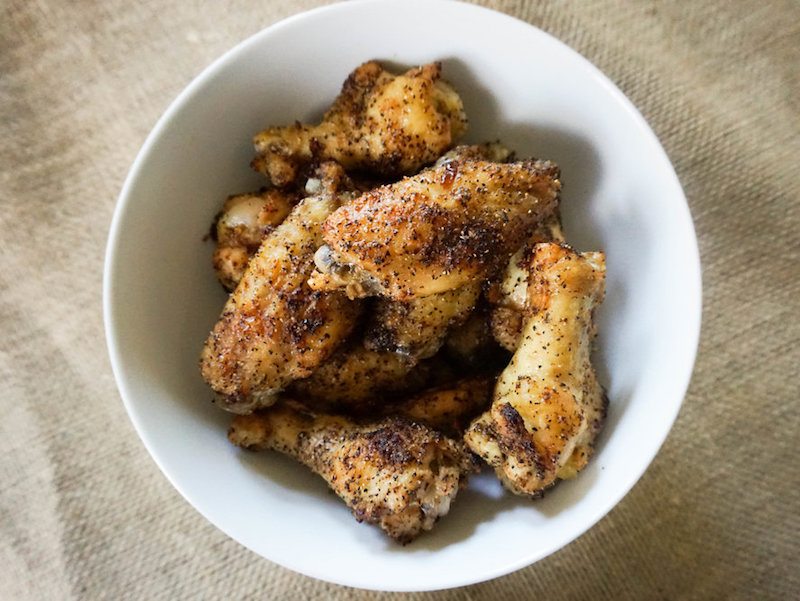 Growing up in Atlanta, an order of lemon pepper chicken wings was one of my favorite meals. I could usually find these citrusy, pepper-spiked drummies on almost any menu. It's a love I share with my mom, and every time I'm home we like to order some and pig out at home. But since i moved to St Louis, I can't seem to find the perfect lemon-pepper wing in town, so I decided to make my own, which is probably a healthier option anyway.
Trying Bon Appetit's baked chicken wings changed my life. The wings get so crispy and taste deliciously fried but they're not.
Am I the only one out there who prefers only the wings to the drumsticks? The wings are so much crispier! Luckily I married someone who doesn't mind either one, But I'd rather have more crispy skin than meat.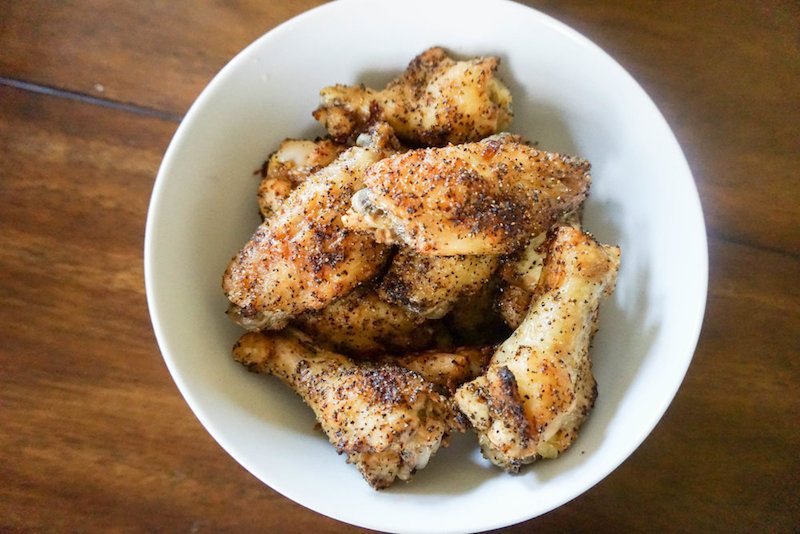 I tried different variations using lemon juice or lemon zest with black pepper, but none captured the original flavor I craved, until I found Penzey's lemon pepper seasoning. The blend uses dried and ground lemon peel that provides a tart citrus zing. I just wish they could make a version without salt, since sometimes the bottom of the bag can get salty.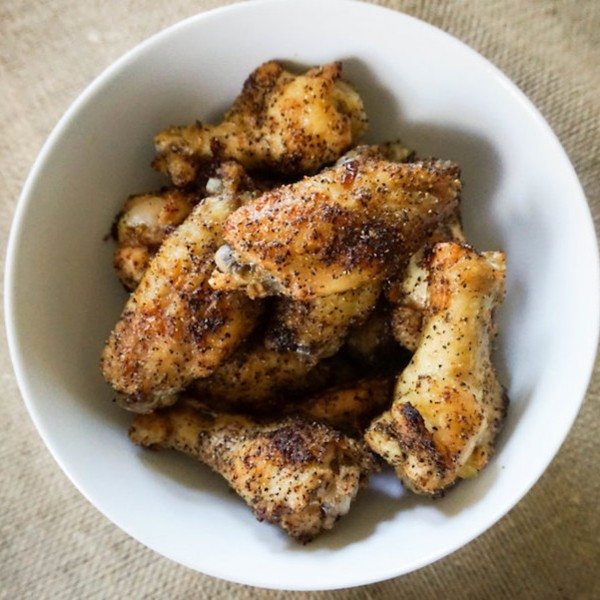 Amrita Song
Ingredients
1

lb.

skin-on chicken wings and drumettes

4

Tbsp.

Penzeys lemon-pepper seasoning

2

Tbsp.

Oil

Kosher salt as needed

if using a seasoning that doesn't come with salt
Instructions
Preheat the oven to 400 degrees. Line a rimmed baking sheet or jellyroll pan with parchment paper.

In a large mixing bowl, toss the chicken wings with the lemon-pepper seasoning, olive oil and salt until evenly coated. Spread the wings in a single layer on the baking sheet.

Bake 45-50 minutes, until the skin is crisp. Serve hot.
Amrita Song
Amrita Rawat is the author of the blog Chai and Dumplings. Born in India and a lifelong resident of Atlanta, she recently moved to Saint Louis. Her love for food stems in part from its ability to bring cultures together and in part from how darn good it feels to eat a delicious meal. She loves traveling and has eaten her way through cities like Hong Kong, Paris, Budapest, Mumbai, and Shangri-la. Amrita is also a contributor to Sauce Magazine in St Louis.