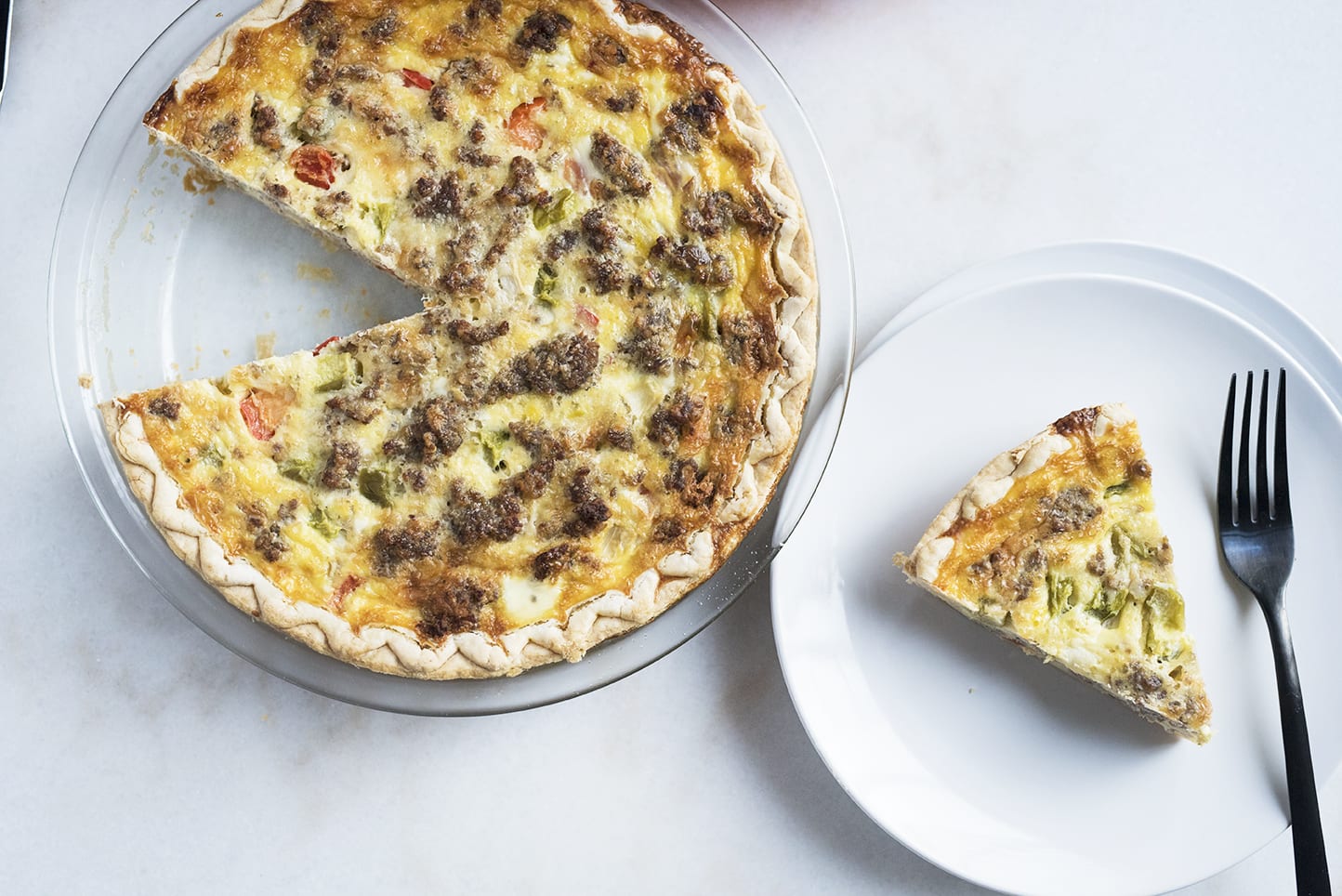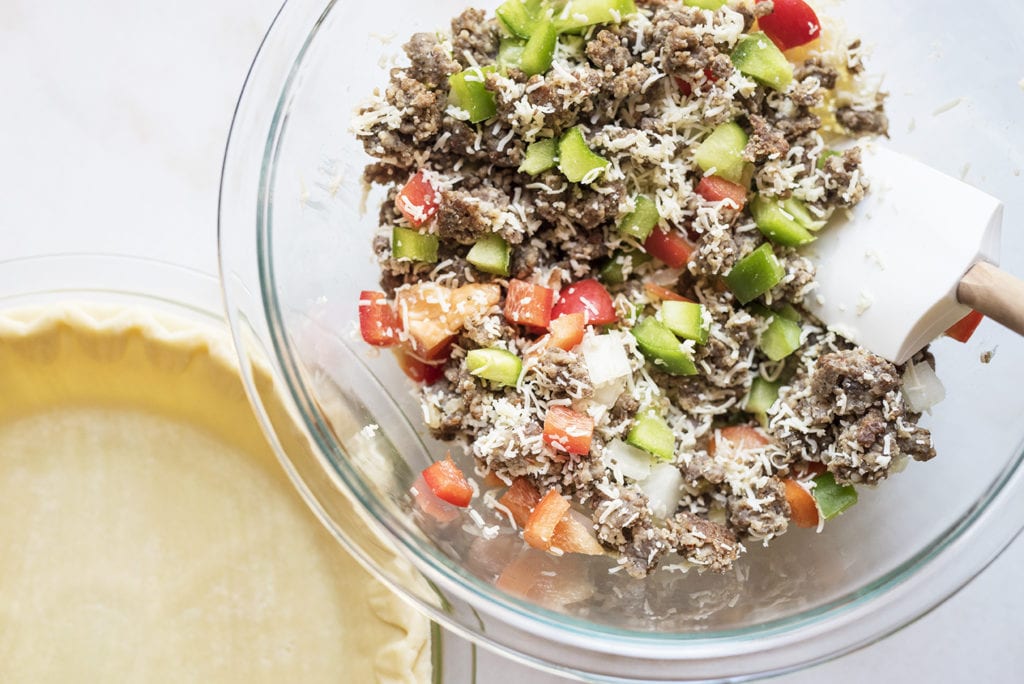 This quiche itself is really simple and is made from sausage, pepper, onion, egg, and cream. When I gave it a test run this year, I was instantly reminded of childhood as soon as the aroma from the oven filled the air as it baked.
As soon as I pulled the quiche from the oven, my eyes lit up at the sight of the golden brown crust – I felt like a real live heart eyed emoji. It was hard to contain myself and refrain from digging in but I promised I'd bring it to a brunch party that day. I let it cool, packed it up in my pyrex portable pie dish and headed to see friends. Everyone LOVED it. To be honest, we usually make two quiches just to make sure there is enough.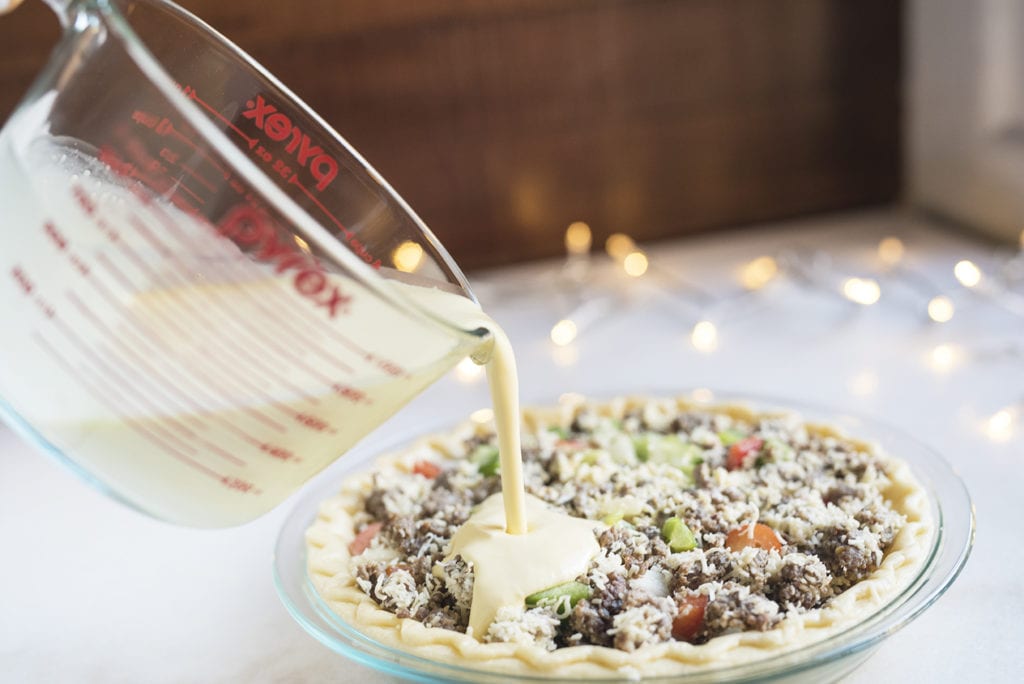 Click HERE for the recipe.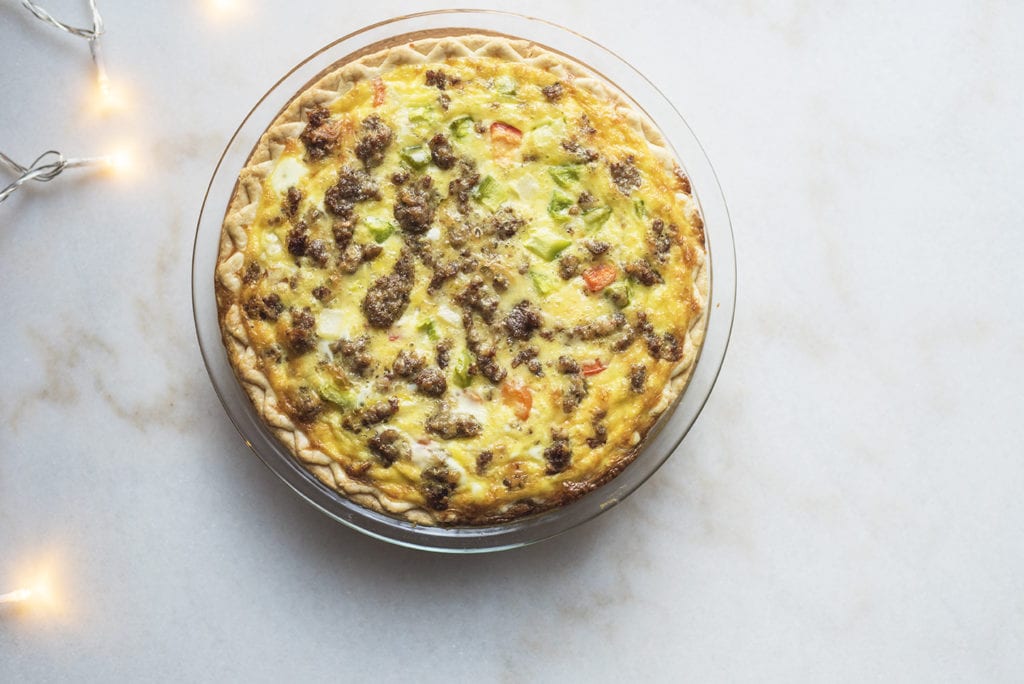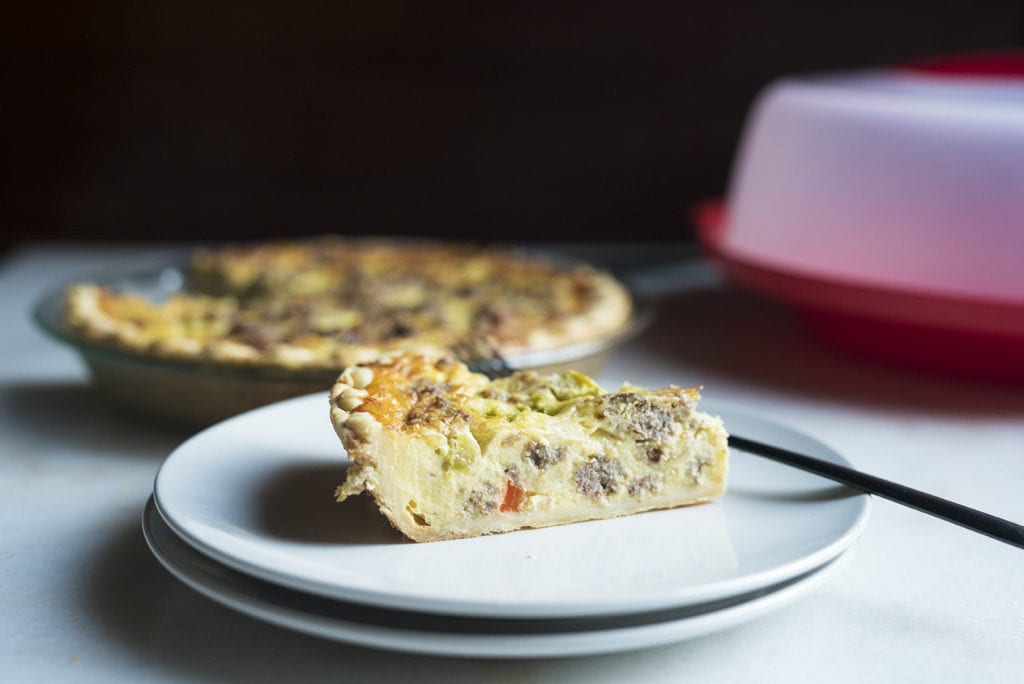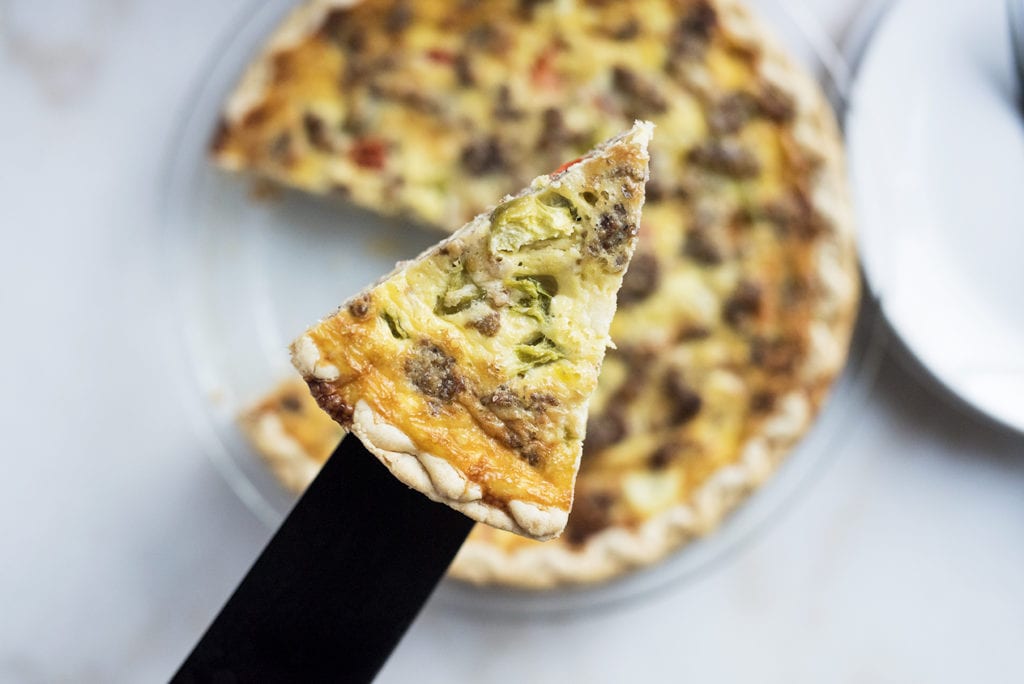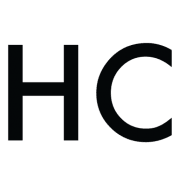 Justine Dungo
Justine is a lover of treats and all things creative. She is the blogger behind Pretty in Pistachio, a blog dedicated to cooking, crafting, and entertaining. Her inspiration comes from the styles and flavors of New York City, the city she calls home. When not whipping up a sweet new recipe in her pint sized kitchen, she can be found roaming the cobblestone streets for quaint coffee shops and new brunch spots.