These homemade honey buns are sweet, soft and perfect straight out of the oven.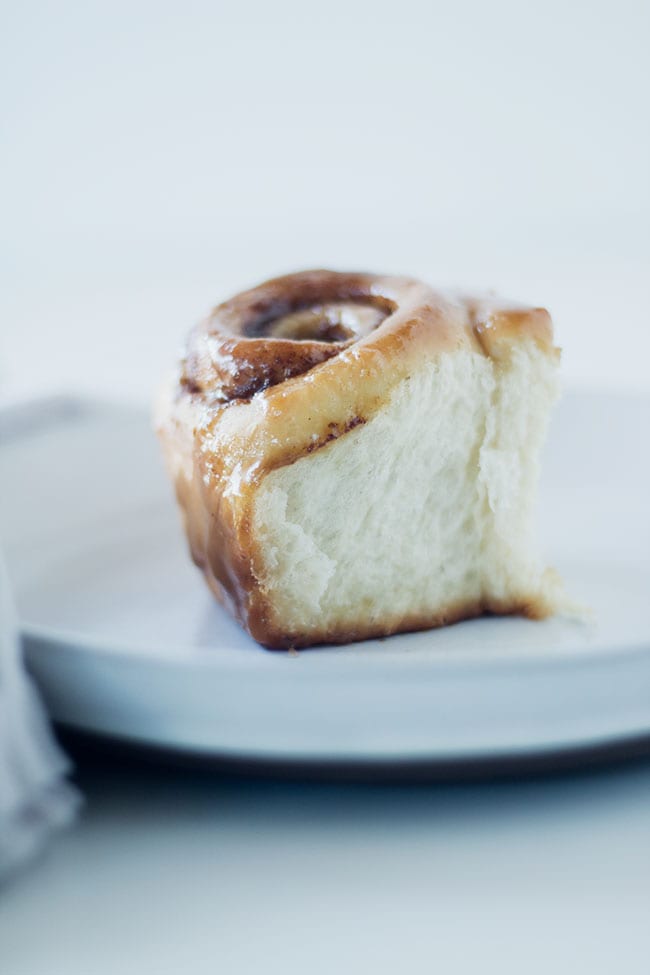 I could not think of a better way to start a cold morning than with a cup of coffee and a homemade honey bun.
Carolyn, my mother in law, is an amazing cook. family dinner has always been a big deal. her recipe binder is HUGE. she owns every cookbook ever written. her pantry is like shopping at Dean and Deluca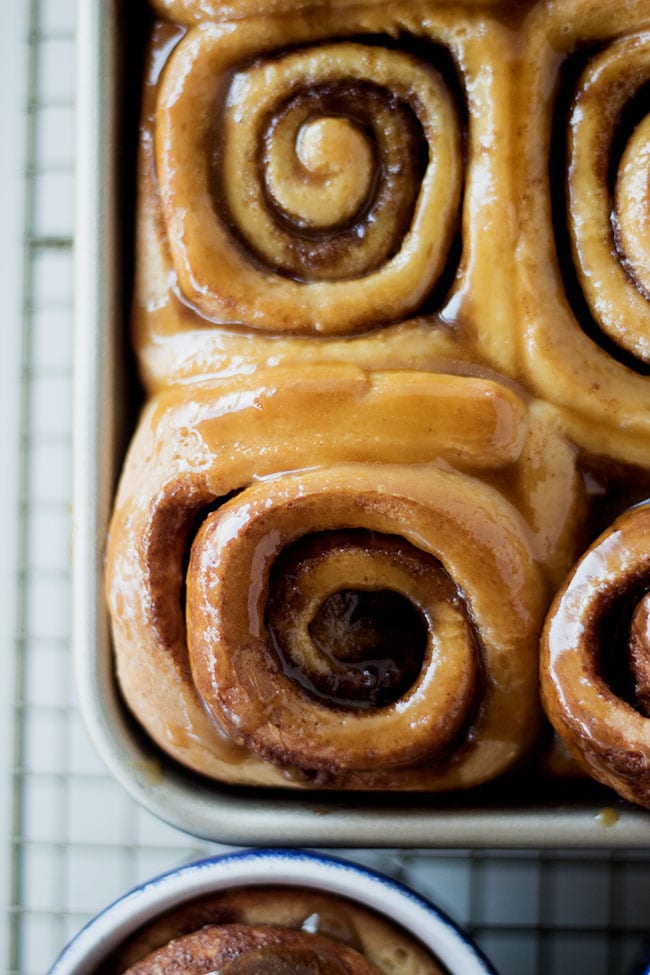 Before we met, i knew her turkey pot pie was legendary. of course the kids get most excited about grandma's sweets. especially her french silk pie. charlie has eaten an entire pie in the backseat of the car on the way home from family dinner.
one family dinner, when charlie was 6 or 7 he called carolyn honey buns. i have no idea where it came from. we'd never even had a honey bun, but it was the funniest thing i had ever heard. even funnier, it stuck. he has referred to her as "his" honey buns since then.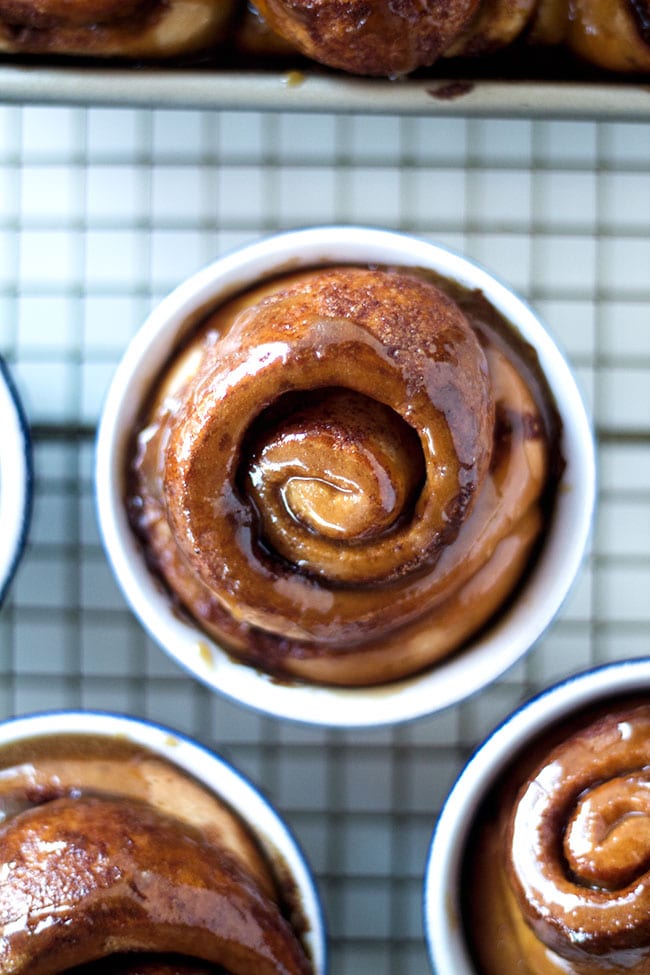 every time i think about that night, i plan to make honey buns. here we are more than 10 years later, and don't know how i waited so long. in a word…YUM! i can't say they taste like the store bought version, i still have not tried one. but like everything else, i firmly believe homemade honey buns are the way to go.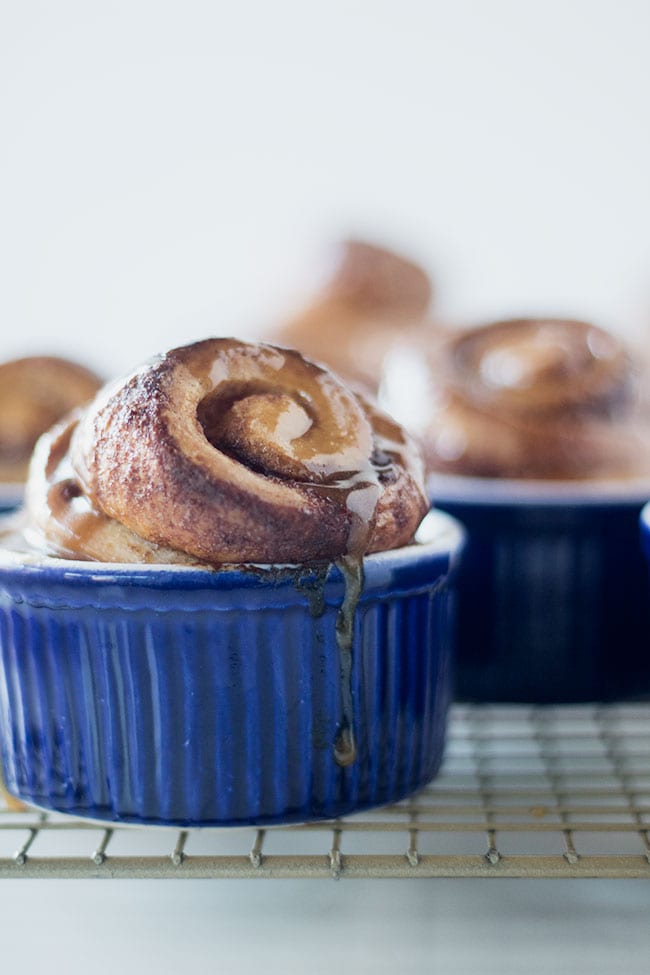 Click HERE for my honey bun recipe!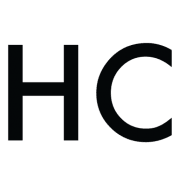 Heather Kinnaird
Heather Kinnaird is the blogger behind French Press, a blog dedicated to family friendly meals, sweet treats, and homemade versions of store bought classics. When she's not in the kitchen you 'll probably find Heather chasing after her kids, three dogs, 6 chickens, and sometimes all of the above.