Loaded with crisp citrus notes, hints of agave and a touch of salt, this Tequila Barrel Lime Gose from Boulevard Brewing is a sour beer we are currently obsessed with. It easily pairs with food too!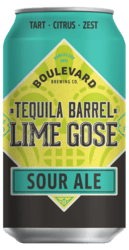 We've always loved Boulevard Brewing Co. The Kansas City, Missouri brewery makes some good beer. (Ehem, Space Camper, Jam Band, Ginger Lemon Radler…) We have a hard time picking a favorite. BUT. Boulevard is out with a new can. The Tequila Barrel Lime Gose has been a taproom and on draft favorite for awhile now, but we are so excited to be able to sip it outside of Missouri.
The Tequila Barrel Lime Gose came to be after Boulevard received some old tequila barrels.
"Near the middle of 2016, we acquired a truckload of freshly emptied tequila barrels from a variety of distilleries. We'd never messed with tequila barrels before and thought it would be interesting to see what would happen. After experimenting with barrel-aging beers we currently brew to assess the character that the barrels would provide, our brewing team decided to brew a German-style gose infused with sea salt, coriander and lime peel to create Tequila Barrel Lime Gose, our beer play on a classic margarita."
This barrel-aged beer takes on some of the aromas and flavors that the tequila left behind in the wood. It's a sour, refreshing beer with the perfect amount of salt, just like most tequila drinks. Each sip is crisp, with hints of coriander, plenty of notes of lime and even the warmer flavors of the wooden barrels and toasted agave. The finish of each taste is tart and salty. YUM. If you're not already eating food with this beer, it will make you salivate for some snacks.
See Also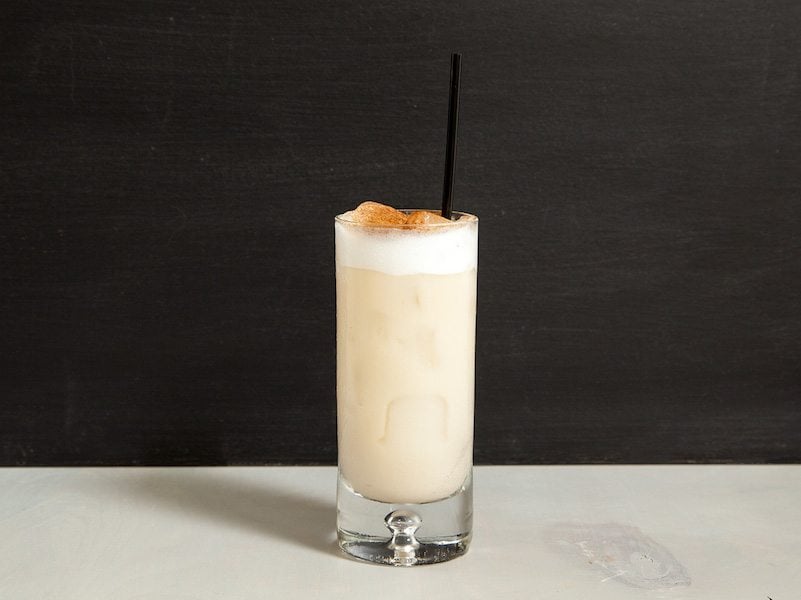 Boulevard has always concocted beers that are super food-friendly and the Tequila Barrel Lime Gose is no exception. The salt and citrus in the beer lend themselves well to being paired with refreshing salads, chips and salsa, tacos, braised meats, salty appetizer and Mexican food as a whole. So yeah, grab a few friends, a six-pack of Tequila Barrel Lime Gose and sip a can while you devour some chips and guac. You won't be sorry.
The only bad news? These cans are only available now through April. Run, don't walk!
Also, pro tip, grab a few six-packs and hang on to them until Cinco de Mayo. You and your fellow beer nerds will surely appreciate the festive brew in May.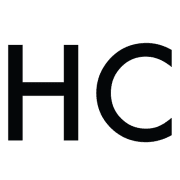 Honest Cooking
The Honest Cooking editorial team handpicks inspiring culinary stories to share with you that we think are beautiful. We strive to create an inspiring place for culinary exploration, salivating recipes, interesting personalities and stories.