Fried Ravioli. A super easy appetizer of cheese ravioli fried until golden brown and topped with Parmesan cheese and fresh parsley. Serve with marinara sauce for delicious dipping.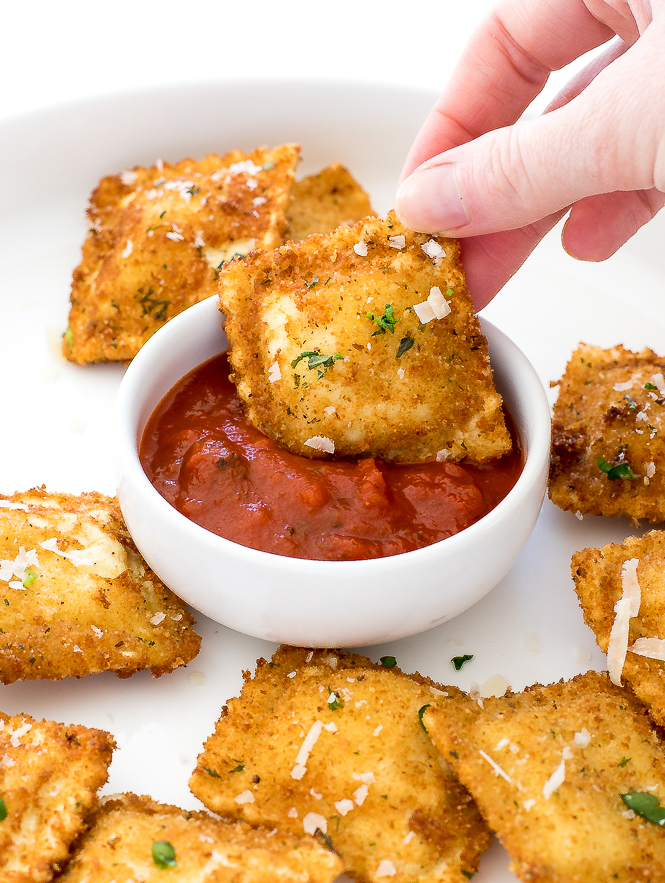 I just found my new favorite appetizer! These Toasted Raviolis are so delicious and addicting. They are also super easy to throw together making them an awesome appetizer to serve at a party. Take your favorite raviolis (I did cheese) and dip them in an egg and milk mixture then in herb breadcrumbs. The raviolis get fried for 3-4 minutes or until they are golden brown.
Top the Toasted Ravioli's with grated parmesan cheese and fresh chopped parsley. Serve with a side of marinara sauce for dipping!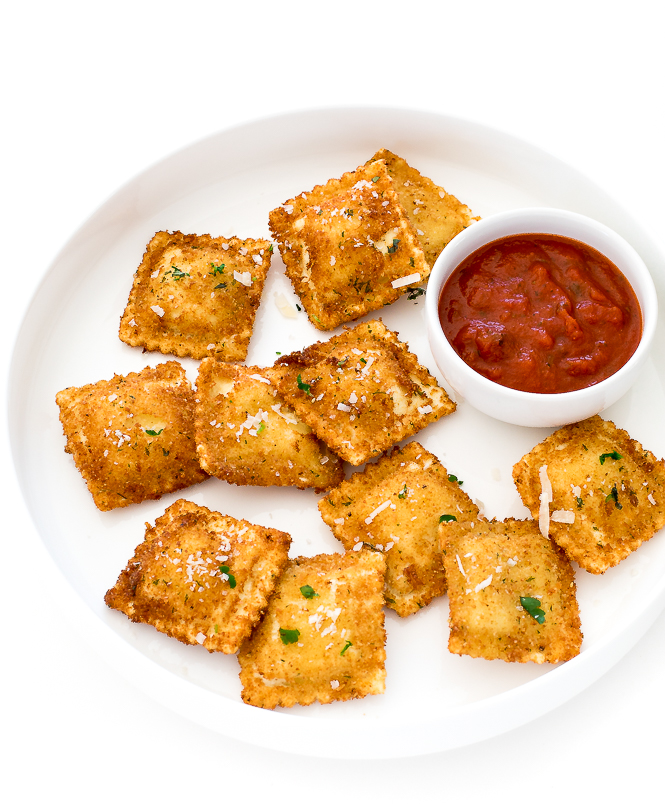 Click HERE for the recipe.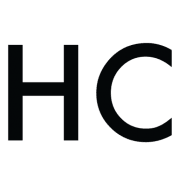 Kelley Simmons
Kelley is a twenty something writer hailing from Delaware, and photographer behind chefsavvy.com. She started blogging in the beginning of 2014 and has been hooked ever since. She takes the worry out of cooking and helps reader's conquer their cooking fears with simple, easy to follow recipes.