Fried Ravioli. A super easy appetizer of cheese ravioli fried until golden brown and topped with Parmesan cheese and fresh parsley. Serve with marinara sauce for delicious dipping.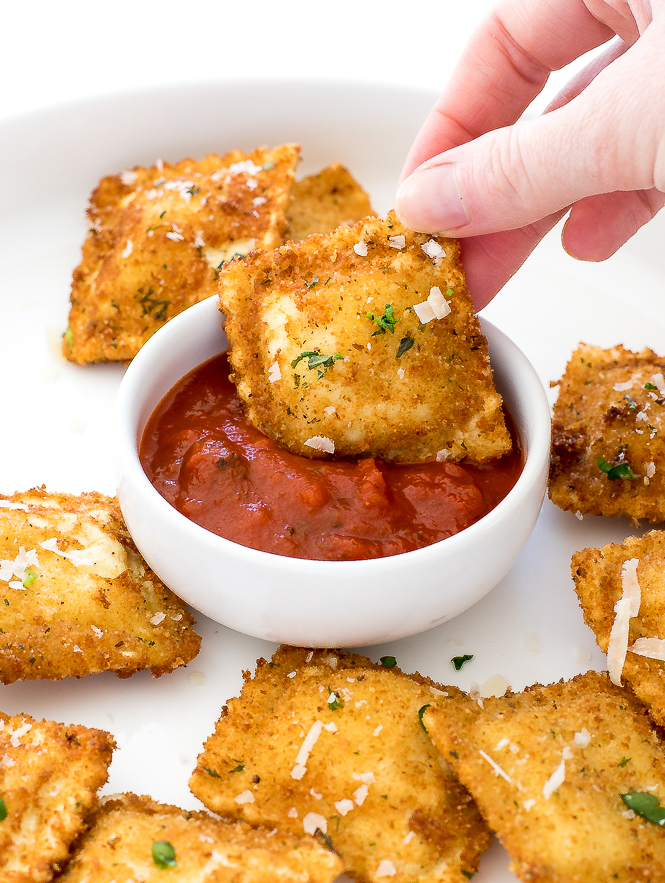 I just found my new favorite appetizer! These Toasted Raviolis are so delicious and addicting. They are also super easy to throw together making them an awesome appetizer to serve at a party. Take your favorite raviolis (I did cheese) and dip them in an egg and milk mixture then in herb breadcrumbs. The raviolis get fried for 3-4 minutes or until they are golden brown.
Top the Toasted Ravioli's with grated parmesan cheese and fresh chopped parsley. Serve with a side of marinara sauce for dipping!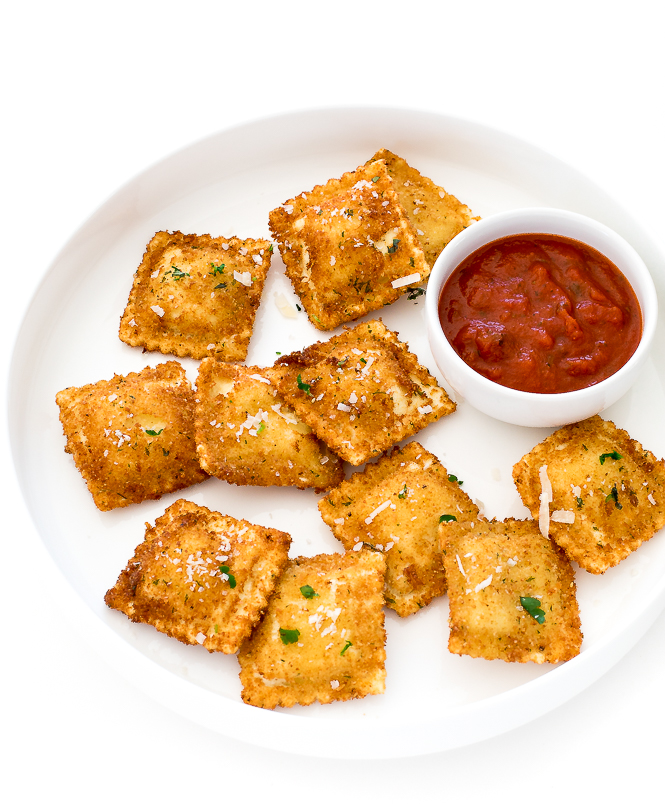 Click HERE for the recipe.