Closing in on two decades, with its Zen-inspired atmosphere, still Koi offers upscale Asian fusion dishes and impressive sake pairings in a warm space. 
A spin-off of the flagship L.A. location continues to gain buzz while housed in New York City's swanky Bryant Park Hotel. Celebrating 18 years in New York and 21 years in L.A., Koi has now cemented itself as a staple amongst locals and out-of-towners alike.
The Vibe
Inside, the décor and energy reflect tenets of Feng Shui. An illuminated lattice-encrusted sculpture centers the moody room, offering a serene comfort. A lush garden landscape fills the restaurant, while natural colors trickle through the space, evoking elements like fire, air, and water. Tables and booths are arranged, some in alcoves nestled between lush greenery, to offer space for more intimate meals.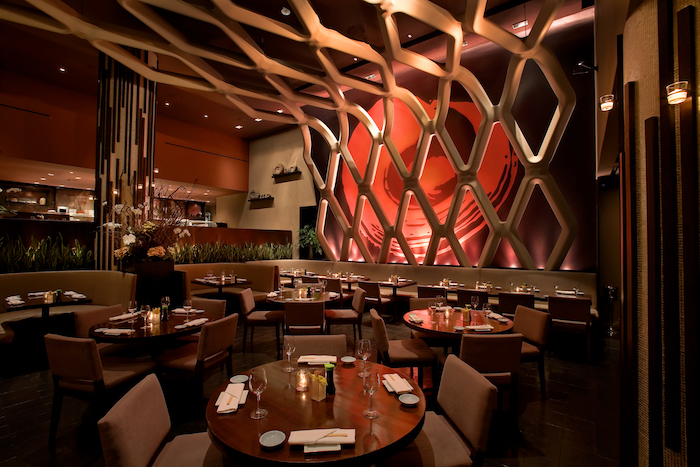 The Sips
Koi's extensive sake list spotlights many popular sakes like Midnight Moon or more full-bodied palate cleansers like Ken. Highlights from their cocktail list include the Blueberry Smash, served on the rocks with Mala Vida Tequila, Aperol, and fresh blackberries; and the Lychee Martini, which effortlessly combines the sweet notes of lychee with the stronger taste of vodka. A full wine and beer list is also available.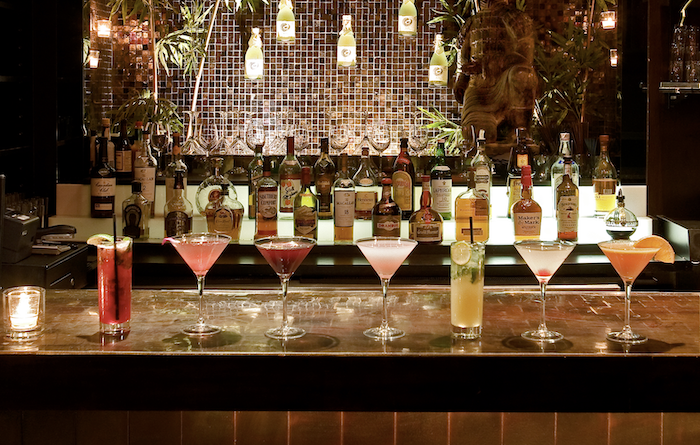 The Eats
Koi's imaginative dishes are inspired by traditional Japanese preparations and tied together with a modern city flair. Ranging from inventive sushi rolls and fresh sashimi to more savory plates, there's something top-tier for everyone. Several dishes have even been made vegan-friendly to cater to the city's growing vegan population. Despite the substantial portion sizes, plates feel light and flavorful.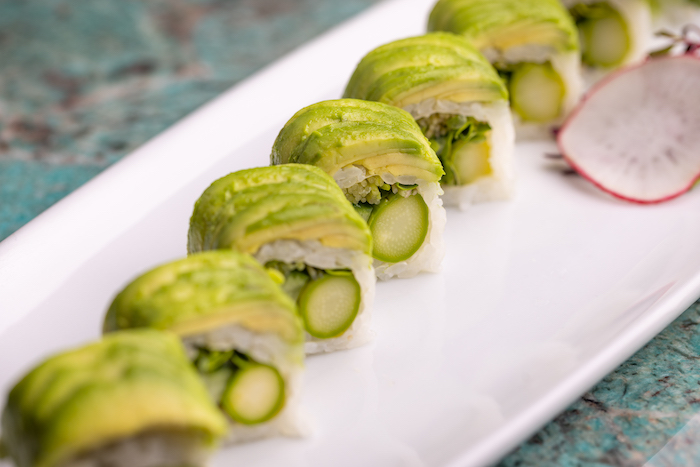 This is the kind of place we recommend sampling a little bit of everything if your party size permits. Start with one of their beloved classics, the Koi Crispy Rice, which encourages you to try each of the spicy tuna, yellowtail tartare, and truffle avocado on crispy rice. The distinct marinades at Koi set the restaurant apart from many equal high-end Japanese establishments. Pair the Salmon Carpaccio, dressed in a ponzu and black truffle with the Wakatake (Demon Slayer) sake, the acidity of this sake cuts sharply through the flavors of ponzu and truffle.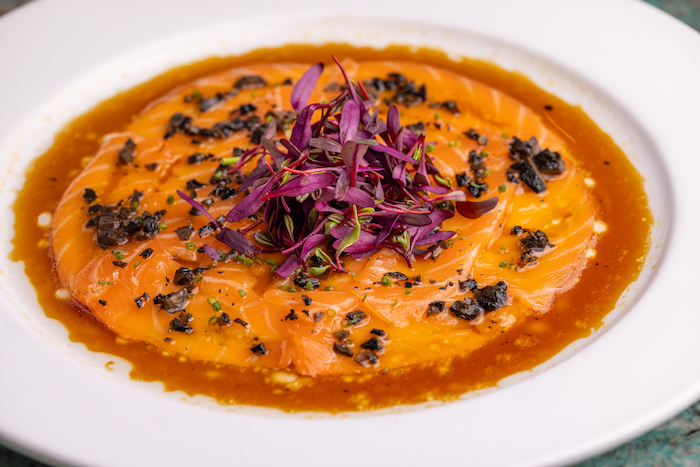 See Also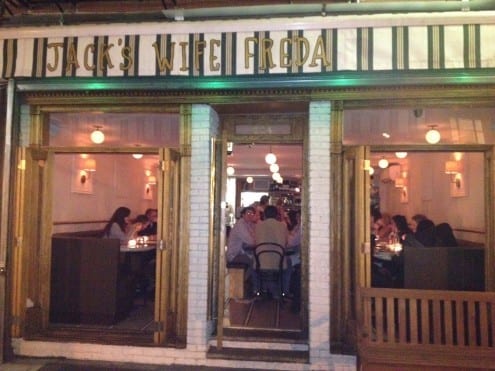 You'd be remiss not to share a plate of the Creamy Shrimp Tempura, decked in a garlicky mayo and chili-based sauce. For a savory option, try the Skirt Steak, cooked to perfection and served on top of a shiso chimichurri sauce, with ginger shiitake fried rice on the side.
And be sure to save room for dessert because you'll want more than one bite of the melt in your mouth Flourless Molten Chocolate Cake and vanilla ice cream. The marshmallow and raspberry sauce are decadent add-ons that tie the whole plate together.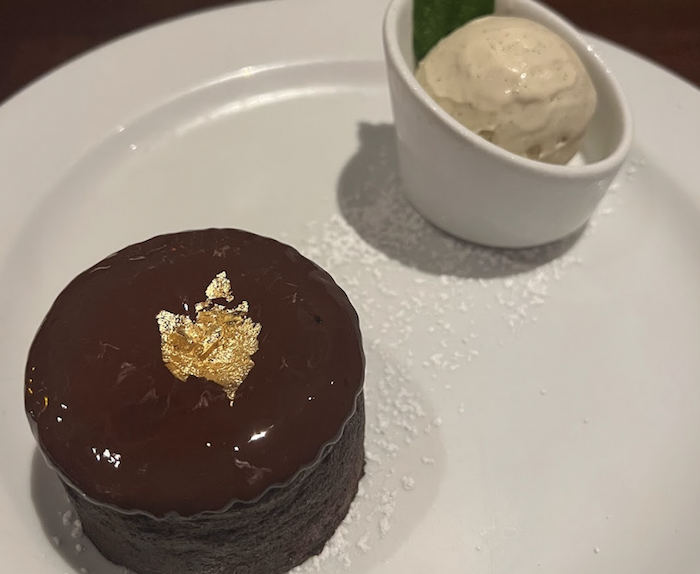 Koi New York
40 W 40th St, New York, NY
Website