Kuchen is a German cake. This Kuchen is made with apples, honey, and ginger and is the perfect dessert, tea time snack, or with morning coffee.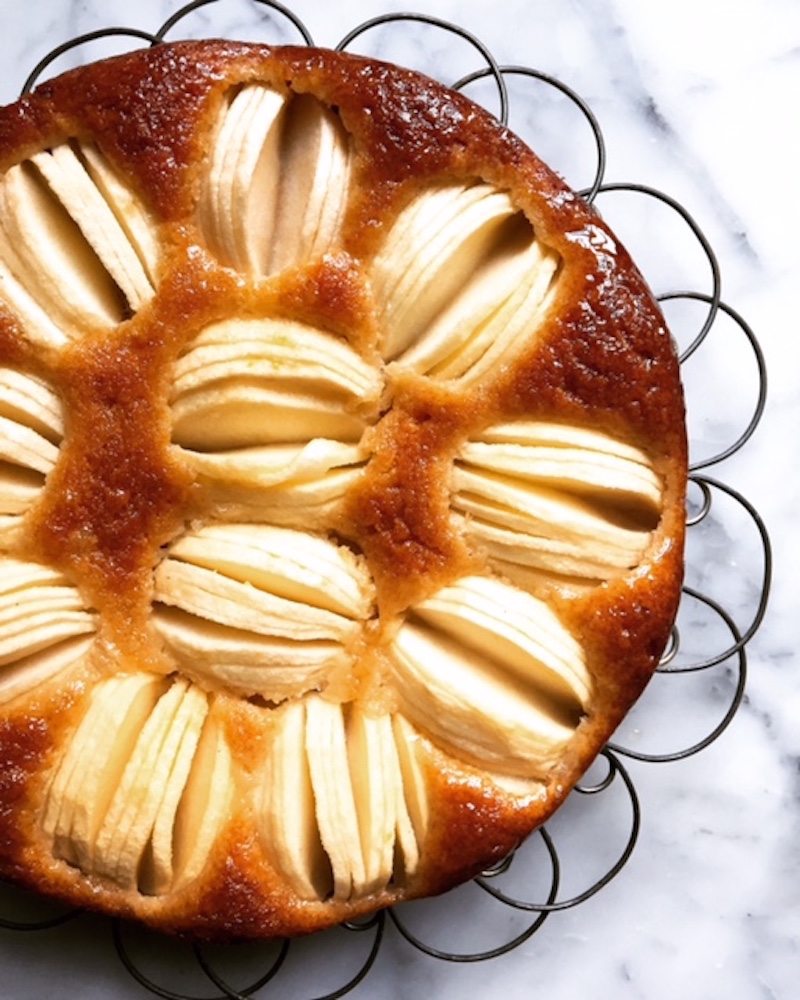 I was tempted to cut back a bit on the amount of ginger, fresh and candied, that was called for in the recipe; but I'm glad I didn't.  Everything about this cake, from chef and cookbook author, David Tanis, is pretty perfect.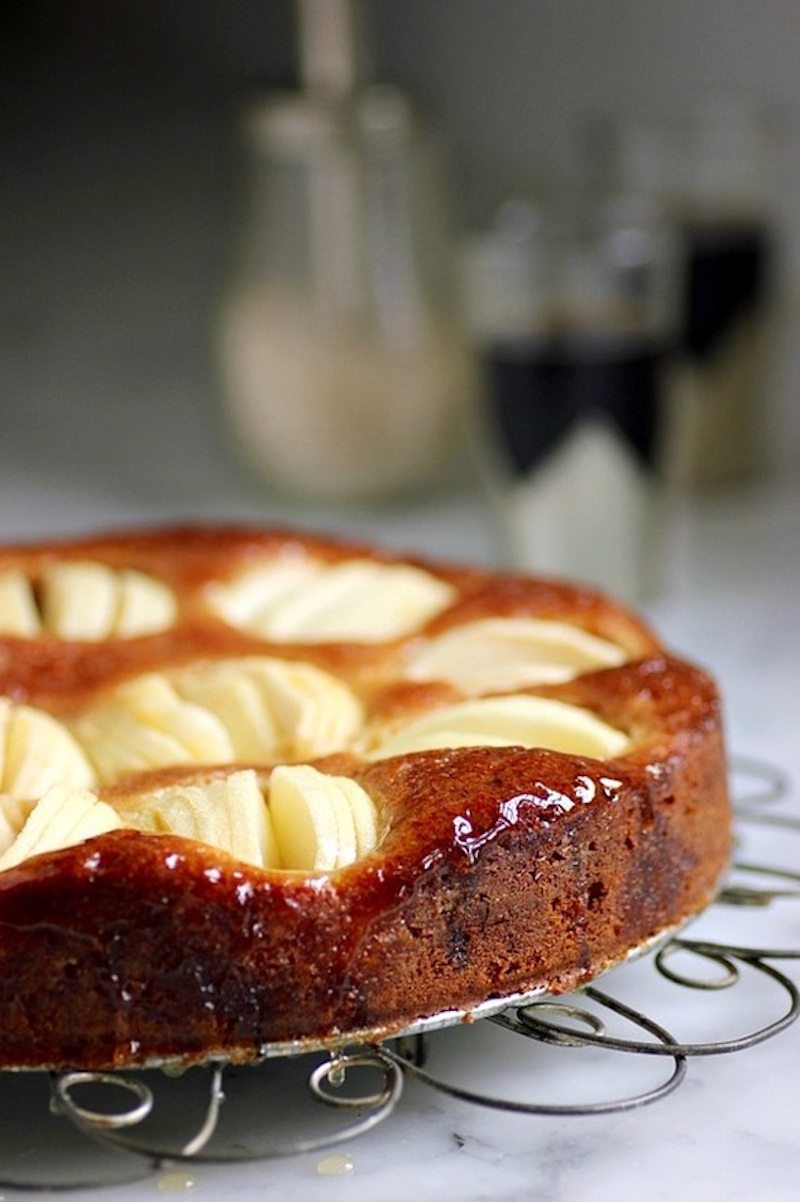 The only thing I changed was the oven temperature and baking time.  The original recipe calls for 325?F.  I baked my cake at 350?, plus an additional 10 minutes longer.  That may just be my oven.  May have to bake this kuchen along with my pumpkin pies for Thanksgiving this year or at least have it alongside our coffee in the morning.

Kuchen: German Apple Cake with Honey and Ginger
Ingredients
FOR THE CAKE:
• ½ cup unsalted butter, softened, plus additional butter for greasing pan
• 1½ cups unbleached all-purpose flour, plus flour for dusting pan
• ½ cup sugar, plus 1 tablespoon for sprinkling apples
• ¼ cup raw honey
• 3 large eggs
• 1 tablespoon grated fresh ginger
• 2 ounces candied ginger, finely diced
• ½ teaspoon grated lemon zest
• ½ teaspoon salt
• 2 teaspoons baking powder
• 3 medium apples, peeled and quartered
FOR THE GLAZE:
• ¼ cup sugar
• ¼ cup honey
• 3 tablespoons honey
Instructions
Heat the oven to 350?F and position a rack in the middle of the oven. Butter and flour a 9-inch springform pan (I used a 10¼-inch springform, since it was all I had).
With an electric mixer, cream the butter and sugar, then add the honey and whip for 1 minute, until fluffy. Beat in eggs, one at a time, until well incorporated, then whip for 2 minutes. Stir in grated ginger, candied ginger and lemon zest.
Whisk together flour, salt and baking powder and add to bowl, mixing briefly to make a stiff batter. Pour batter into prepared pan.
With a paring knife, cut slits in each of the apple quarters on the rounded, outer side of each apple wedge. Slice partway through at approx. ⅛-inch intervals. Arrange apple quarters slit-side-up over the batter (I used all but one quarter, which my French Bulldog greatly appreciated). Sprinkle surface with 1 tablespoon sugar.
Place cake pan on a baking sheet and put on middle rack of oven. Bake for about 45-55 minutes, or until an inserted skewer emerges dry (I baked my cake for a total of 55 minutes). If cake browns too rapidly, tent with foil until done. Cool on a rack, then carefully unmold.
Make the glaze: Put sugar, honey and lemon juice in a small saucepan over medium heat, stirring until sugar is dissolved and mixture bubbles. Brush surface of cake and apples with warm glaze. Cake will keep for several days, tightly wrapped at room temperature.