Oh Chardonnay, how we love thee! From creamy to crispy, you're always there for us. Whether winding down on the porch after a long day at the office or cooking up a meal for friends and family – there's always a Chardonnay to accompany you to excellence.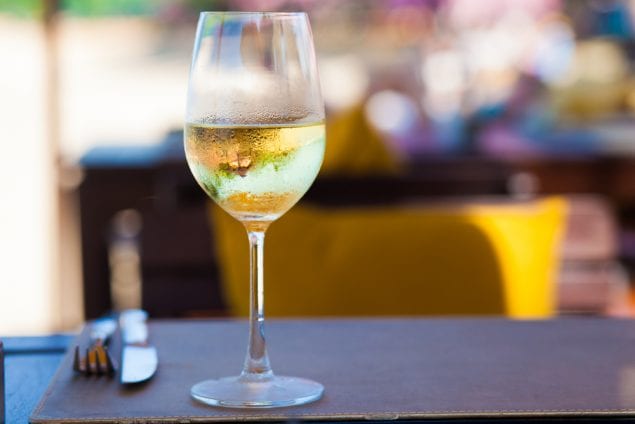 We've spent a few months tasting our way through hundreds of Chardonnays from across the globe – in most every different price tier. And below are 45 of our current favorites (yes, we have that many) – in no particular order (with notes on each wine from their respective winemaker, or a wine review) and with no other particular common denominator than, well… they're all Chardonnay and that with any of these wines, you can't go wrong.
Vie di Romans Chardonnay 2016 ($39)
"The 2016 Friuli Isonzo Rive Alte Chardonnay Vie di Romans is exotic and tangy, just slightly ripe and absolutely beautiful. The notes of exotic fruit and papaya are almost incomparable in definition, with some sweet cinnamon mingling in there as well. The mouthfeel is silky and long, with an esoteric or abstract quality that is hard to put into words but remains mysterious and attractive nonetheless. Enjoy this barrique-aged Chardonnay with someone who can appreciate this level of craftsmanship.", Robert Parker's Wine Advocate (95pts)
Drum Roll 2017 Monet Chardonnay ($16)
Made from grapes grown in the cooler elevations of the Ancient Lakes and Snipes Mountain AVAs, this is a highly aromatic Chardonnay with vibrant scents of pear, crisp yellow apple, and ylang ylang. Layered flavors include lychee, mango, and honey. The mouthfeel is round while the finish is racy. There's just enough oak influence to round out the wine without detracting from its liveliness.
Ten Acre Richie Vineyard Chardonnay ($54)
Ritchie is rightfully considered one of California's Grand Cru-caliber vineyards, and this wine shows why. Aromas of tropical fruit, warm hay, honeysuckle, lemon zest, and shortbread rise from the glass. On the palate, the flavors are lush and juicy, with layers of fresh apricot, peach, and lemon, all underscored by a refreshing brightness that leaves you wanting more.
Lenne Chardonnay 2017 ($45)
The Lenné 2017 Chardonnay was entirely barrel fermented in two 225 liter French Oak (Damy) puncheons, one new, one one year old and 3 neutral French Oak barrels. Aromas of pear, green apple give way to a silky, long finish. From 17 year old vines, this is a deliciously decadent wine!
Ammunition Unoaked Chardonnay 2017 ($25)
Light golden in color and fermented entirely in stainless steel, this wine shows aromas of honeysuckle and citrus rind with crisp flavors of green apples and citrus. Pairs great with a variety of meats such as chicken and pork. Enjoy it with fresh salmon and brick chicken, as it can hold up to big flavors while not overwhelming the more delicate nuances of foods.
Iris Vineyards Chalice Estate Chardonnay 2015 ($19)
Aromas of roasted peach, toast, flowers, lemon verbena and buttered popcorn compliment the inviting light gold color of this wine. Flavors are more lean with citrus, white peach and mineral dominating. There is a bright acidity in this wine which is perfectly balanced by its palate coating viscosity. The acid carries through to the long, subtle finish.
Alloro Vineyard Chardonnay 2016 ($34)
A classically styled Chardonnay from a living farm in the Chehalem Mountains AVA. This wine is full and round on the palate, with a richness in flavor, while still remaining true to its cool-climate roots.
Huge Bear Chardonnay ($34)
Aromas of lemon custard tart and shortbread cookies integrate seamlessly with hints of white alpine flowers. Bright acidity gives way to mouthwatering citrus, buttered brioche, and candied ginger on the palate. The wine finishes dry with a great minerality. With its classic Chardonnay flavors and aromas, the 2016 Huge Bear Chardonnay will pair well with a Dungeness crab cake or Jacques Pepin's classic chicken in cream sauce.
Youngberg Hill Aspen Chardonnay 2016 ($40)
This golden Chardonnay pairs very well with grilled seafood or lemon chicken. It's deliciously mineral but still packs a slight oak flavor that gives the wine both a refreshing and at the same time decadent mouth feel.
Dunning Vineyards Chardonnay 2017 ($28)
Dunning Vineyards is family owned and operated, ocated on the Westside of Paso Robles in the "Willow Creek" AVA District. This is their classic Burgundy style white with full barrel fermentation. The wine is ripe and creamy with layers of pear, citrus, nutmeg and mineral flavors finishing with a nice touch of toasty French oak.
Argyle Nuthouse Chardonnay 2016 ($38)
Orchard fruit, Meyer lemon, roast hazelnut, and sleek minerality quiver around dense, yet crystalline delicacy. Entirely barrel fermented, the wine was allowed to age elegantly on full lees for 16 months in French oak, of which 30% were new. The middle palate fills the mouth with weight and texture, while finishing with persistence and definition.
Sweet Cheeks Winery Vineyard Chardonnay 2016 ($25)
This aromatic Chardonnay was partially fermented in stainless steel tanks to bring out fresh aromas and gains complexity from partially aging in oak barrels, using primarily neutral oak to bring out a light oak spice and vanilla flavors.
Tendril Chardonnay 2015 ($45)
Enticing aromas of citrus flower, yellow apple, lemon curd, key lime pie and wildflower honey leap from the glass. The palate is juicy and round with flavors redolent of meyer lemon, honeydew melon, nutmeg, slight allspice, and bread dough with a pleasing finish.
Domaine de la Rivière Next Door Neighbor Chardonnay 2017 ($62)
Next Door Neighbor Chardonnay exhibits aromas of grapefruit zest, crisp pear, honey suckle and has flavors of caramelized peach, green apple, baked pie crust and a hint of crème brûlée. Barrel aging has softened the youthful acidity adding layers of silky minerality.
Sea Slopes Chardonnay 2016 ($30)
Bright, crisp acidity intertwines with stony minerality to express the cool coastal climate. Lively aromatics of citrus oil, white peach, and nectarine with a hint of brioche soar from the glass. The full-bodied palate offers layers of apricot, golden plum and lemon tart leading to a refreshing finish that invites another sip!
Sonoma-Loeb Private Reserve Carneros Chardonnay 2017 ($25)
A strong, hearty and rich release from Sonoma-Loeb. Well priced at $25 for a wine with toasty oak, and delicious spice, finished off by southern tropical flavors of ripe fruit.
Chappellet Grower Collection Chardonnay, Calesa Vineyard 2017 ($49)
Inviting aromas of Meyer lemon, orange zest and hints of tropical flowers. On the palate, luxurious layers of brioche, melted butter and baking spices add depth and complexity to flavors of lemon drop, lychee and apricot, with fine-tuned acidity and subtle hints of smoke and sweet oak carrying through to a long, satisfying finish.
Gary Farrell Westside Farms Chardonnay 2015 ($55)
This aromatically rich wine offers hints of Granny Smith apple, Meyer lemon and lime blossom, with underlying layers of flint and cedar. The palate unfolds into a deliciously tart, mouthwatering, yet dense array of honeysuckle, peach, lemon zest and savory phyllo pastry. The decadent flavors are balanced by tangy acidity and accentuated by the soft, creamy oak that fills out the mid-palate, giving the wine a beautiful texture and extremely long, zesty finish.
Ziata Chardonnay 2016 ($55)
This Chardonnay underwent partial Malolactic fermentation and was aged for 10 months in a combination of new and neutral French oak barrels, followed by another 8 months in bottle before release. It's a deliciously rich Chardonnay with enough minerality and cool climate balance to match the depth of honey and warm spice.
Folie à Deux Chardonnay 2017 ($18)
Indicative of its cool-climate origins, with bright acidity beneath notes of pear, apple, pineapple, apricot, nutmeg and vanilla—all framed by a richly textured palate. Well priced, it's a bargain.
Bravium Chardonnay 2015 ($25)
Brilliant yellow-gold in color, with fresh tree and tropical fruit aromas that are highlighted by candied apple, ripe peach, pineapple, brioche, lemon oil, white flowers, and sea spray. The wine opens with gorgeous sweet apple and pineapple fruit flavors, with vanilla and honeycomb notes. A finely-textured, invigorating mouthfeel, with a generous mid-palate and medium-plus acidity, is framed by crisp fruit and subtle oak-derived flavors.
Napa Cellars Chardonnay 2017 ($22)
The Napa Cellars 2017 Chardonnay displays classic Napa Valley Chardonnay characteristics indicative of this region. Aromas of baked apple, ripe Bosc pear, crème brûlée and lemon curd excite the senses. A soft mouthfeel supports flavors of green apple flavors with orange zest and almond pastry balanced with late, crisp acidity pulling together this well balanced, full-bodied Chardonnay.
Bouchard Père & Fils Pouilly-Fuissé 2017 ($28)
The star of the Mâcon appellations lies at the foot of the Solutré and Vergisson crags that rise into the sky like two immense bows of a ship. This wine has a delicate bouquet with fruit and floral notes. A very perfumed, silky and elegant wine. To be drunk preferably in its youth for its freshness.
Archery Summit Eola Amity Hills Chardonnay 2017 ($48)
The 2017 growing season's cool, elongated final stretch was music to Chardonnay's ears. The resulting wine is richly textured, with subtle oaky and creamy notes atop pure and persistent underlying fruit flavors. Jasmine, flint, pistachio, and curry leaf aromatics dissolve into bright citrus flavors followed by stone fruit, kaffir lime, and lemon curd. A pronounced acidity runs the entire length of this enduring Chardonnay.
Tongue Dancer Bacigalupi Vineyard Chardonnay 2016 ($50)
This Chardonnay is fun, alive and highly enjoyable. It's big, but with lots of un-finished layers that add to the drinking experience. It's a wine that will be exciting to follow in the years to come – if you can keep your hands off it for that long. Drink with some grilled seafood and potatoes au gratin, and you'll be in heaven.
Sonoma-Cutrer The Cutrer Chardonnay 2017 ($34)
This is a bright, vibrant vintage of The Cutrer. The wine is nicely focused with lovely mid-palate creamy richness, bright acidity and a long, flavorful finish.
Left Coast Cellars Truffle Hill Chardonnay 2016 ($24)
Crisp and bright, flinty with golden apples, pear, spice, figs and cream on a refreshing frame. Sur lie aged for just 8 months, this Dijon clone single vineyard designate is aged to a perfect balance in French oak puncheon barrels and is planted adjacent to European Truffle orchards. Truffle Hill Chardonnay is delicious with French country dishes.
Left Coast Cellars Béton Reserve Musqué Chardonnay 2016 ($36)
This wine boasts flinty wet stone and spicy aromas. Refined but ever-so- present notes of ripe red apple and bosc pear wrap tightly up to be sent off with a remarkable vibrant minerality. Left Coast's 2016 Béton Reserve Musqué Chardonnay is fermented and aged in a Numbolt concrete egg. Serve this full-bodied white with seafood, spicy dishes, and French country cuisine.
Duckhorn Vineyards Napa Valley Chardonnay Huichica Hills Vineyard 2017 ($58)
Both lush and poised, this radiant cool-climate Chardonnay begins with aromas of jasmine, lime, nectarine, white peach and wet stone minerality. On the palate, a bright acid and a beautiful silky texture add precision and power to the stone fruit and citrus flavors. Creamy and mouthcoating, it glides to a long, polished finish.
Duckhorn Migration Santa Maria Valley Chardonnay Bien Nacido Vineyard 2017 ($56)
Widely recognized as one of California's greatest vineyards, Bien Nacido has once again yielded a dazzling Chardonnay with vibrant acidity and pure, focused fruit flavors. On the palate, layers of zesty citrus, Honeycrisp apple and orange blossom are underscored by a beautifully balanced structure and just a touch of sweet French oak.
Raeburn Chardonnay 2017 ($20)
Raeburn Chardonnay shows an array of complex fruit tones ranging from pear and Gravenstein apple to nectarine. The fruit is beautifully complemented with toasted oak, vanilla and hints of Crème Brûlée with a balanced and elegant finish.
Elk Cove Goodrich Chardonnay 2016 ($40)
A fruity nose sets the stage with lemon meringue, baked pineapple and wafts of almond cookie and crème brulée. Generous yet streamlined, this wine has a rich, creamy mouthfeel of quince and toasted coconut accented by fresh lemon peel and baking spice.
Chris James Cellars Chardonnay 2017 ($28)
Aromas of caramelized sugar, toasted coconut and vanilla. Flavors of lemon, butterscotch and leather. Pairs with grilled salmon, pork loin, chicken cordon bleu, oysters on the half shell.
La Crema Russian River Valley Chardonnay 2017 ($34)
Aromas of meyer lemon, nectarine and jasmine. Flavors of yellow plum, d'Anjou pear, tangerine and toasted hazelnut. Richly textured, velvety and concentrated with balanced acidity and subtle toast.
Ramey Russian River Valley Chardonnay 2016 ($42)
Coming from special vineyard sites, this Chardonnay show great depth of flavor, length of finish, aromatic complexity, and a fine balance between richness and delicacy. Typically, the climate is cool and the soil vigor low, producing graceful yet vibrant wines.
Davis Bynum River West Vineyard Chardonnay 2016 ($25)
The 2016 Davis Bynum Chardonnay has beautiful aromas of toasted sesame, marzipan, meyer lemon and baked apple. On the palate the wine opens with toasty brioche, hazelnut and baking spices, with a lush finish that is balanced with acidity and a rich creaminess. Enjoy this Chardonnay with creamy cheeses, vegetable raviolis or grilled veal chops and mushrooms.
Paul Hobbs CrossBarn Sonoma Coast Chardonnay 2018 ($25)
Hailing from cool parcels within the Sonoma Coast appellation, the wine showcases bright straw yellow and opens with aromas of slate, lemon rind, and honeysuckle. Alluring flavors of Gala apple skin and white stone fruit are balanced by a crisp and flinty mineral texture on the mid-palate that epitomizes the fruit grown on this fog-washed vineyards. The vibrant acidity provides precision and length that drives a lingering finish.
Chamisal Califa Chardonnay 2017 ($50)
Honeysuckle, apricot and clotted cream with underlying aromas of wet flint and classic toasted oak brioche. The wine is lithe and elegant on the palate with stunning concentration of fruit and notes of baked apple, vanilla, and lemon curd. The texture broad and round, with focused acid lengthening the palate.
Pine Ridge Carneros Collines Vineyard Chardonnay 2017 ($48)
Aromas are inviting with notes of oak, vanilla, citrus, apples, and pineapple. This single vineyard produces a structured and voluptuous Chardonnay with generous fruit flavors of apple, citrus, and tropical fruit, with nuances of caramel and spice from oak aging. A nutty character and notes of apple crumble complement the bright citrus accents. The silky, creamy mouthfeel combines with bright acidity and leads to a clean, lingering finish.
Adelsheim Staking Claim Chardonnay 2016 ($35)
This 2016 Chardonnay opens with vivid aromas of lemon curd, Asian pear, white flowers, Bergamot orange zest, and cardamom. The flavors of lemon curd and Asian pear carry into the mouth, accompanied by a wet stone minerality. The firm structure and rich textural components linger on the palate.
Goodfellow Durant Vineyard Chardonnay 2016 ($35)
From Dijon vines planted in 1993, the volcanic soils of the Durant vineyard provide remarkable Chardonnays. In 2016 the texture is rich and delicate while retaining vibrant purity, linearity and effortlessness. Floral, with lime zest and golden fruit, fresh grain, fennel seed and almond.
Sojourn Durell Vineyard Chardonnay 2016 ($50)
Durell Vineyard has been the source behind some of the most sought-after Chardonnay wines. This 100% Old Wente clone Chardonnay was harvested at night and pressed to extract only the highest quality of juice. The wine is lively and exotic with rich flavors, complexity and smooth texture.
Knudsen Vineyards Chardonnay 2017 ($45)
Knudsen's 2017 Chardonnay is stunning. The color is a beautiful light yellow, verging on gold. In the glass, the wine presents a full and complex aroma with distinct hints of honeysuckle, caramel, pear, pineapple, and vanilla. The mouthfeel is generous, bright and smooth, displaying balanced acidity and just a hint of oak. A long finish encourages another taste.
Gehricke Chardonnay 2015 ($29)
The 2016 Russian River Chardonnay opens with vibrant scents of lemon meringue, lime oil, floral jasmine and tuberose. As the Chardonnay sits and warms, it takes on a more tropical tone with pineapple and mango notes. Bright acidity on the palate is balanced with cream soda and candied lemon rind. The creaminess extends through the finish ending with a nice, complementary note of toasted baguette.
Gran Moraine Chardonnay 2016 ($45)
A delicious wine with aromas of peach, apple blossom, daffodil and brioche. Flavors of lemon curd, honeydew melon, white peach shine through. Penrose stairs with cleansing gravely tannins on the finish, briny salinity, powerful, sleek and structured.
Rombauer Vineyards Chardonnay 2017 ($38)
Enticing aromas of vanilla, peach and mango are layered with apricots, creme brulee, butter and a slight minerality. Those scents are echoed as flavors on the creamy, rich palate, along with peach, pie crust and baking spices. The long, smooth finish is marked by mouthwatering acidity.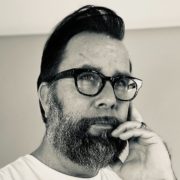 Kalle Bergman
Kalle Bergman is a food writer and media entrepreneur who is the founder of Honest Cooking and PAIR Magazine. As a food writer, his writing has been regularly featured in publications like Gourmet, Los Angeles Times, Huffington Post and Serious Eats. He is obsessed with simple food, more often than not from his native Scandinavia.