These gluten free double chocolate chip cookies are full of flavor, soft, and tasty as can be.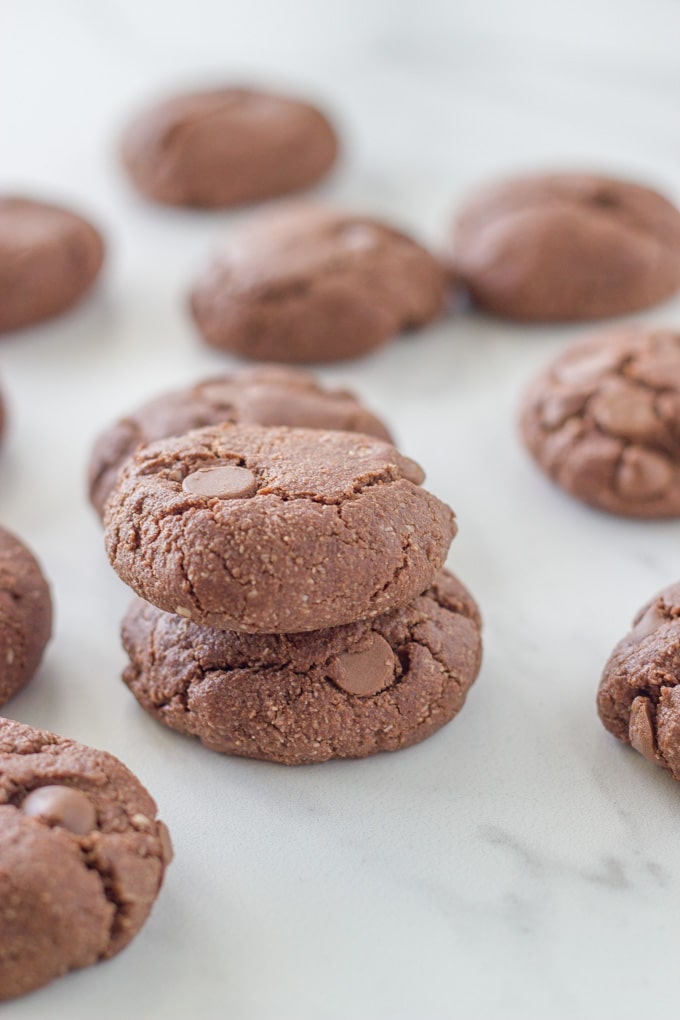 These gluten free double chocolate chip cookies are full of flavour and tasty as ever. Not only are they gluten free, but they are also paleo, dairy free and vegan.
I love creating gluten free cookie recipes, especially ones that my kids absolutely adore and these double chocolate chip cookies are no exception! They are simply amazing!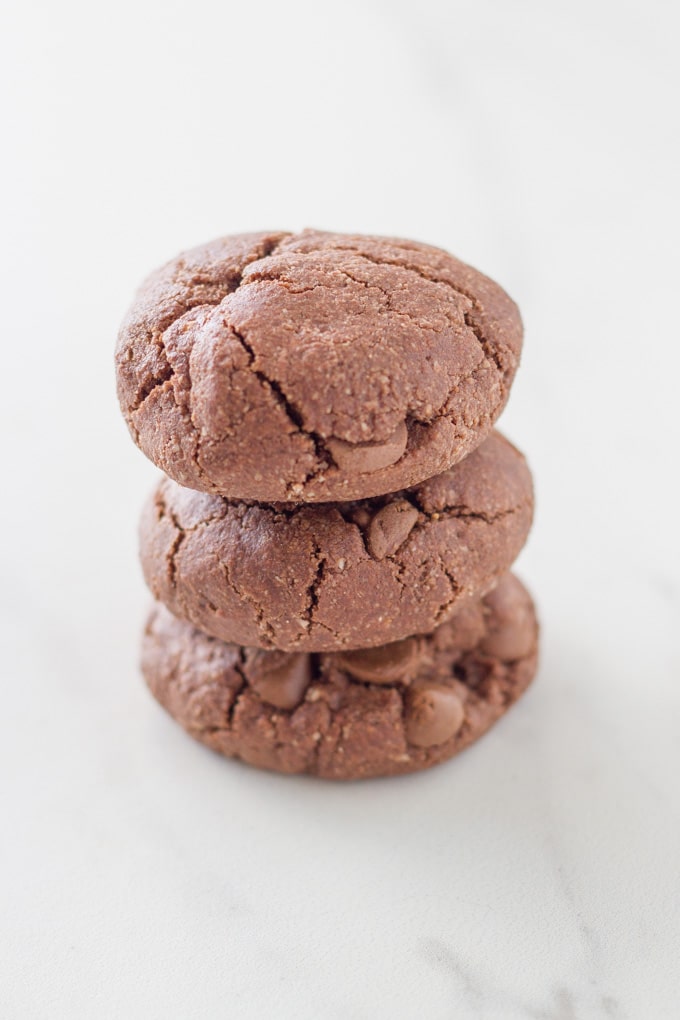 These cookies are adapted from the tastiest gluten free chocolate chip cookies recipe that I shared last year. They are just as easy to prepare with only a couple of minor adjustments and the addition of raw cacao powder.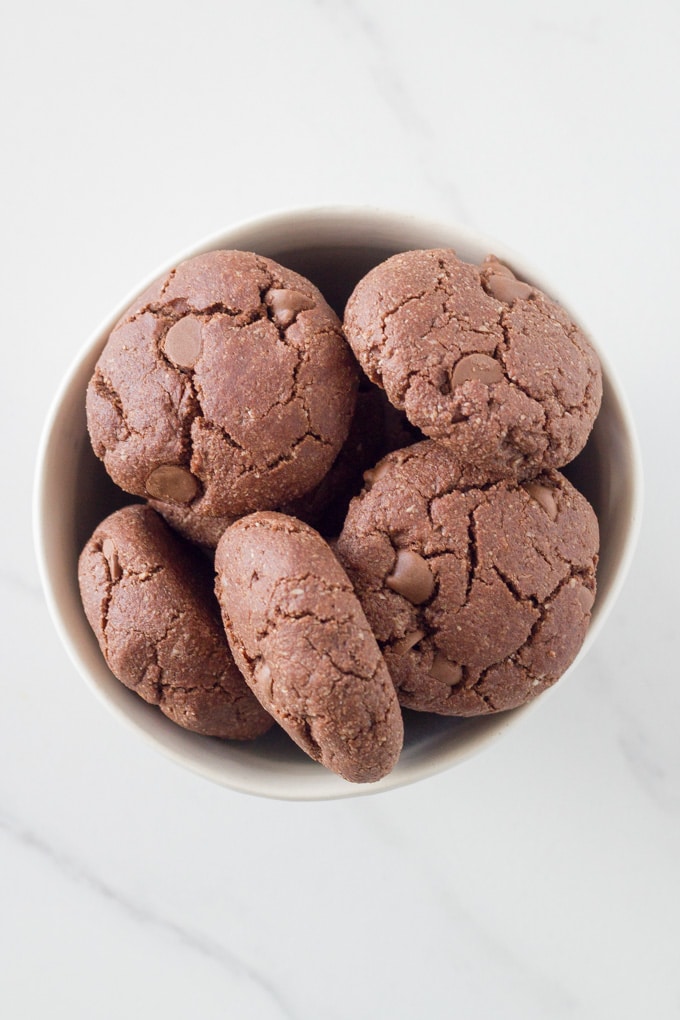 Making these cookies is pretty simple really.
First you add the dry ingredients to medium sized bowl and make sure you mix really well so that there are no clumps.
Then whisk together the coconut oil and maple syrup in another bowl and then add to the dry ingredients and mix through.
Then fold through your chocolate chips.
Finally, use a soup spoon to scoop out the dough and using using slightly damp hands, shape the cookies into 12 balls.
I like to flatten them slightly with the back of the spoon before placing into the pre-heated oven (170 degrees celcius/340 degrees fahrenheit) for 20 minutes.
Then allow the cookies to cool for 20 minutes on the baking tray, before removing to a wire rack to cool down further.
Well, they are pretty damn tasty when warm, so that last bit is up to you!!
Click HERE for the recipe.
Vanessa Vickery
Ness is a qualified nutritionist, a life & wellness coach in-training, and a mother of two extremely energetic toddlers. She has created Becomingness, a health and wellness website, to help women achieve their health and wellness goals by providing accurate, accessible and attractive products and services that promote motivation, empowerment, self-belief and happiness.