Mushroom cocktails are ACTUALLY a thing. Don't know it before you try it. Mushroom broths and more have been showing up in cocktails, coffee and tea. Here are some of the best creations around the country.
From cremini and shiitake to everything in between, here are some of the best mushroom cocktails you can get across the country. And you can try making some at home!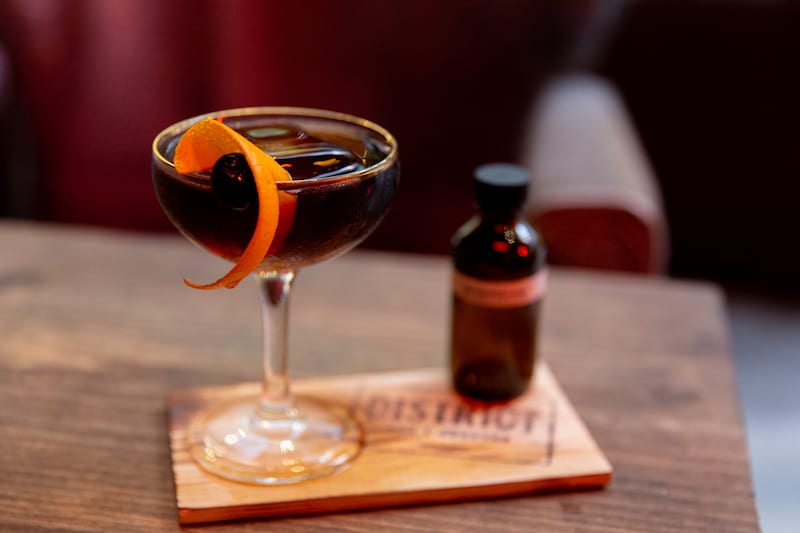 District | Los Angeles, CA
Hailed as one of District's "strong medicine" cocktails made with mushroom-infused Applejack, Punt e Mes, Cynar and orange bitters, the Morphine is served in a medicine vial labeled "morphine" alongside a coupe with a cherry and orange peel.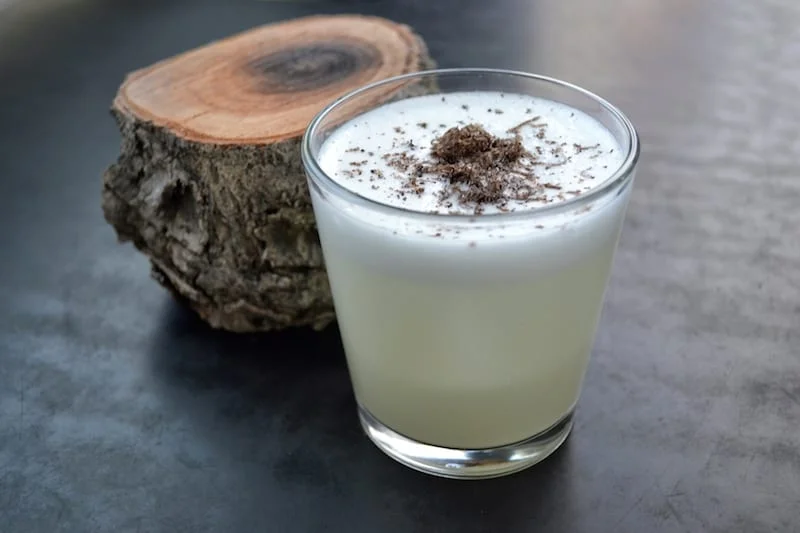 Momofuku | Las Vegas, NV
Serving up some of the most inventive cocktails in Vegas, Momofuku has released a new mushroom cocktail called Umami Sour featuring cremini mushroom-infused Ford's Gin, lemon juice, simple syrup, velvet falernum, egg whites and black truffles.
UMAMI SOUR
Courtesy of Momofuku
1.5 oz. Cremini Mushroom-Infused Ford's Gin
0.75 oz. Lemon Juice
0.75 oz. Simple Syrup
0.5 oz. Velvet Falernum
0.5 oz. Egg White
1 gram Shaved Black Truffles
1.To create the mushroom gin, combine 1 bottle of Ford's Gin with half a quart of cremini mushrooms and let infuse for 48 hours.
2.Combine all ingredients except black truffle in cocktail shaker and shake without ice for 10 seconds.
3.Add ice to shaker and shake for additional 10 seconds.
4.Strain over ice, shave one gram of black truffle on top and serve.
The Citizens Trust | Columbus, OH
Dubbed the Low Hanging Fruit, this fan-favorite at The Citizens Trust features High West Double Rye, Martel VS Cognac, Borgogne Chinato, mushrooms, cherry and soil. A mushroom blend is used to create a strong umami flavor, with a small bit of soil distillate aroma to create a one-of-a-kind cocktail.
See Also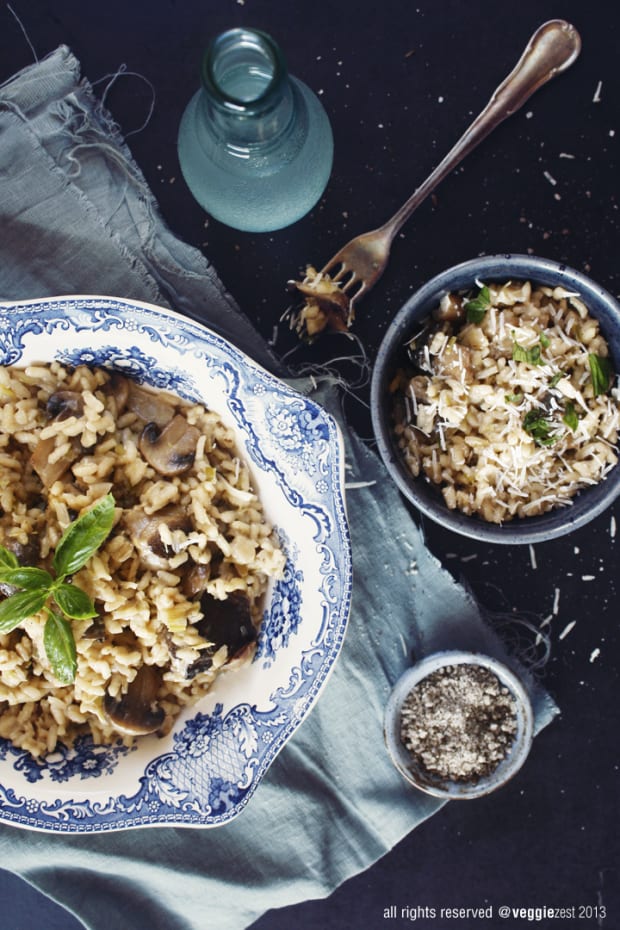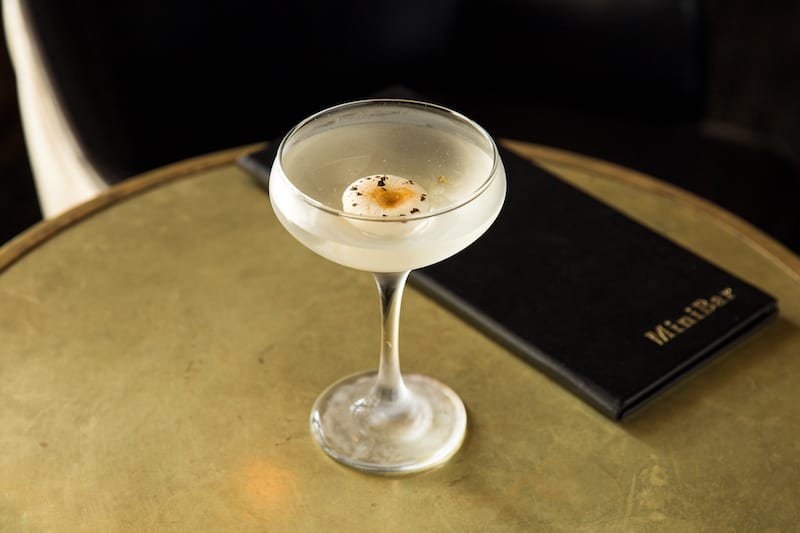 MiniBar Hollywood | Hollywood, CA
A fresh take on a classic vodka martini, the Le Fette Cow at MiniBar is made with pickle juice, dry vermouth, Black Cow English Vodka and served up with a house-made pickled mushroom.
Le Fette Cow
Courtesy of GM/Head Bartender Jeremy Allen
Ingredients:
4 Bar Spoons pickle juice (we use Little Dom's Pickles)
0.5 oz. Dolin Dry Vermouth
2 oz. Black Cow English Vodka
Pickled Mushroom
Instructions:
Stir pickle juice, vermouth and vodka and serve up with a pickled mushroom.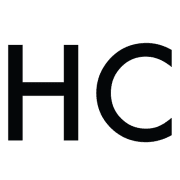 Honest Cooking
The Honest Cooking editorial team handpicks inspiring culinary stories to share with you that we think are beautiful. We strive to create an inspiring place for culinary exploration, salivating recipes, interesting personalities and stories.