If the combination of rich chocolate, almonds, and shredded coconut is your jam, you're going to fall hard for these Chocolate-Loaded Almond Joy Cookies.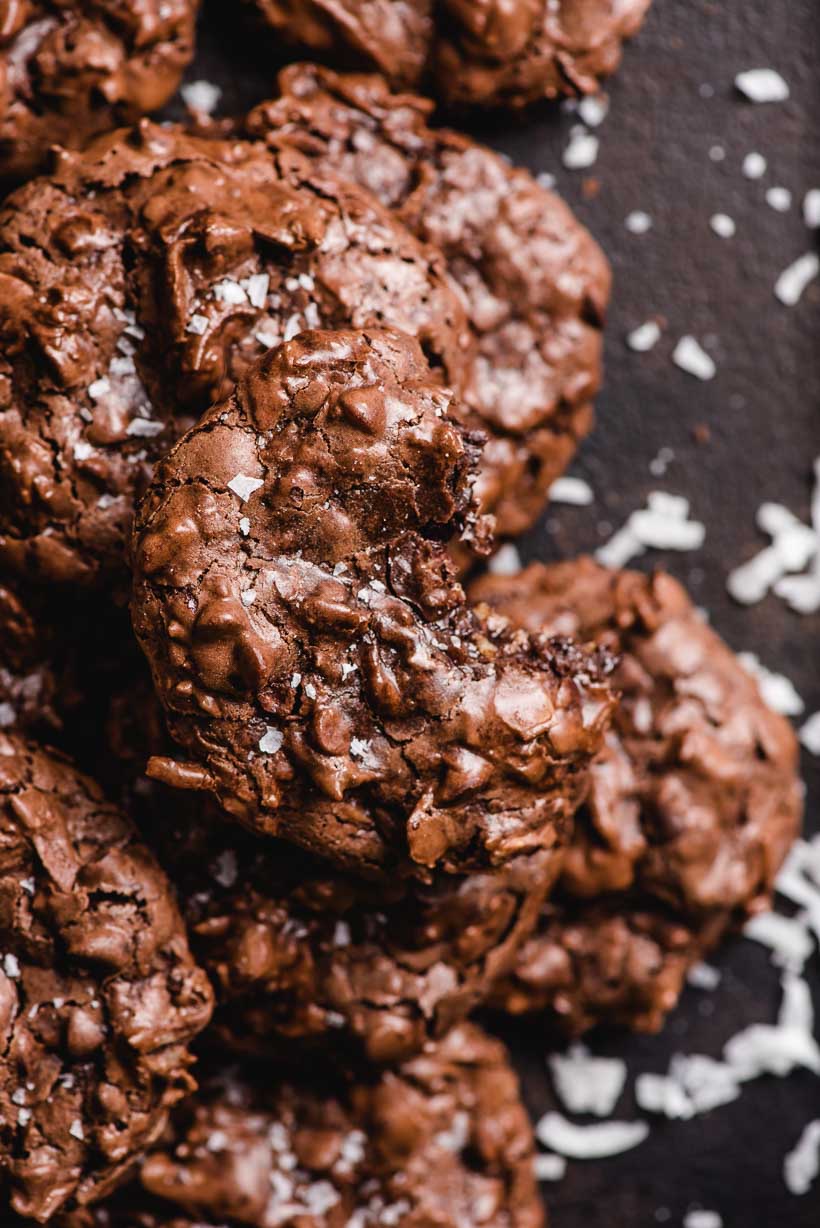 Goodness, it's hard to know where to begin with these Almond Joy Cookies. My husband said I should call them "Holy Cow Cookies" because that's what he exclaimed every time he bit into one.
These cookies are a wonder. They have the irresistibly fudgy texture and shiny, crackly tops of my favorite One Pot Fudgy Brownies, and yet they're made without a drop of butter, flour, or egg yolks.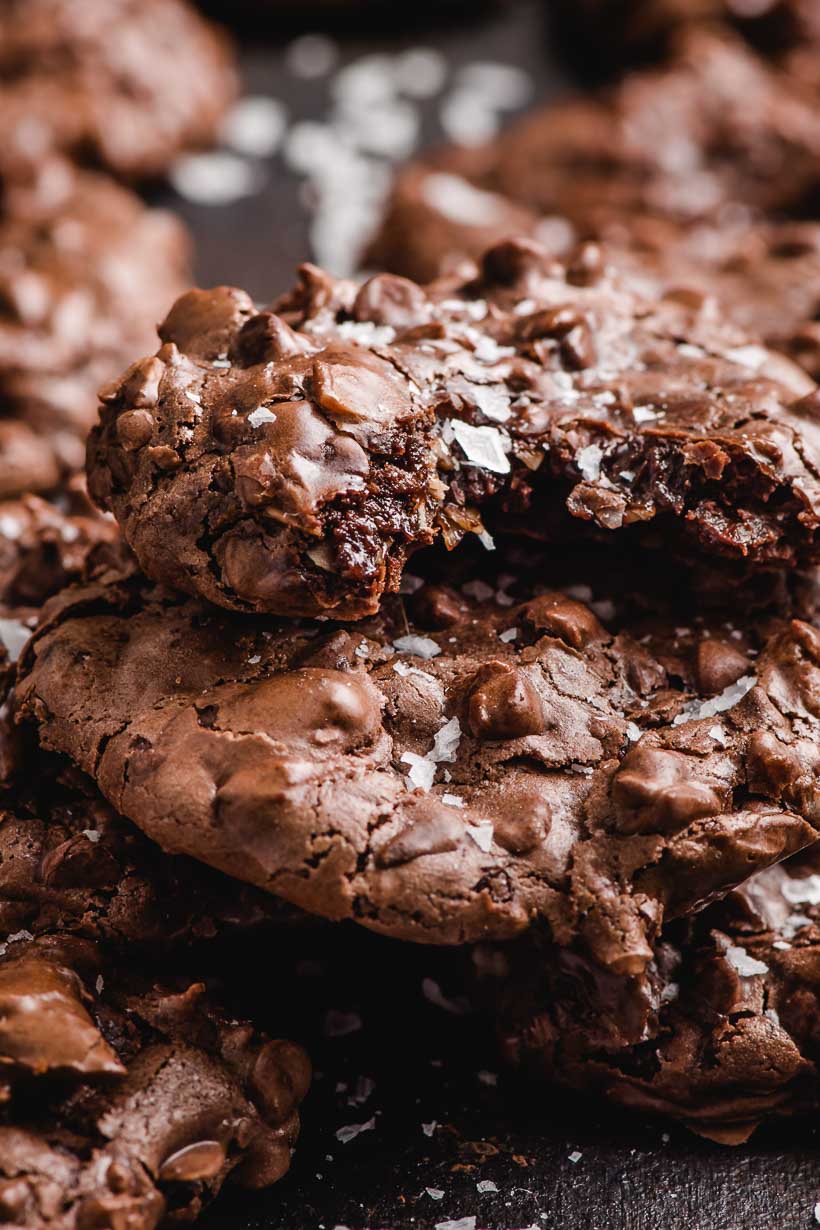 How something this delicious can be this easy AND gluten free AND low in fat is a mystery, but I'll try to break it down for you anyway.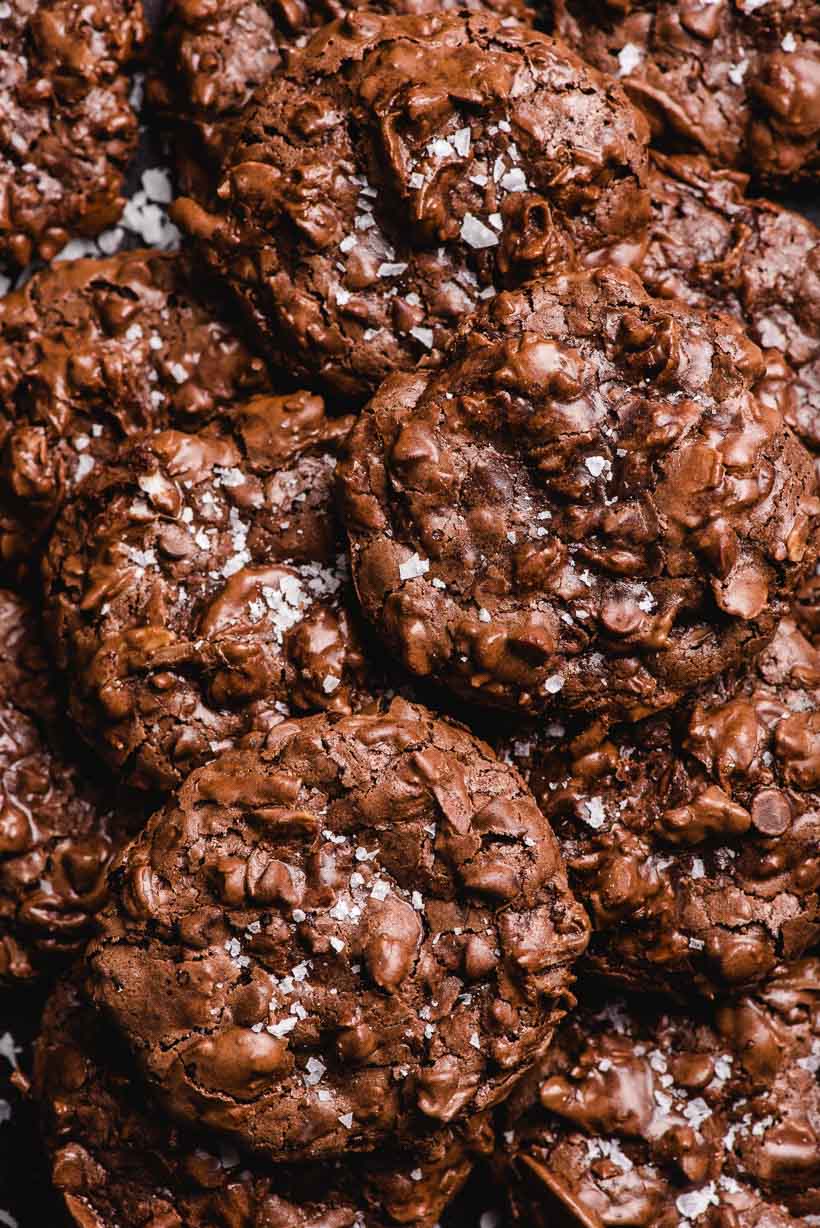 If you can separate an egg, you can make these cookies. Seriously, they are that easy. And if that task seems daunting, pick up an egg separator, and this will be an absolute breeze.
This recipe begins with toasting the coconut and almonds. I prefer the texture of almond slices, but slivered almonds would also work. Just throw them both on a sheet pan and toss them in the oven until they begin to brown and develop a warm, toasty smell. That's the good stuff.
In the meantime, you can start mixing up the cookies.
Grab a large bowl and whisk together some cocoa, powdered sugar, and salt. Add 4 egg whites and a little splash of vanilla and keep whisking gently. We actually don't want the egg whites to stiffen here.
It might take a bit of patience to get the batter moistened, but soon you'll have a smooth, somewhat sticky looking batter. It won't look like regular cookie dough. That's just fine!
Then we stir in all of our Almond Joy goodies–the toasted coconut, almonds, and a handful of mini chocolate chips.
Scoop the batter out onto parchment paper or silicone baking mats, and you're ready to bake!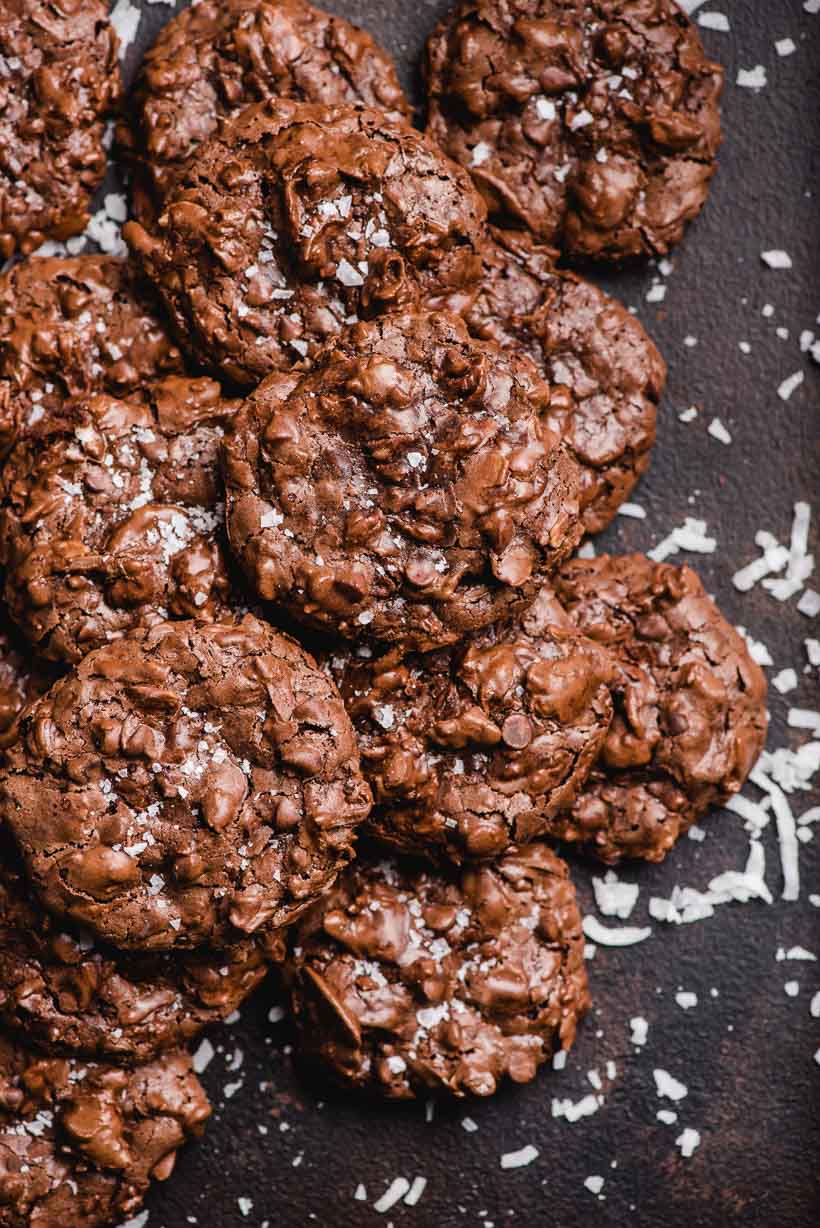 See Also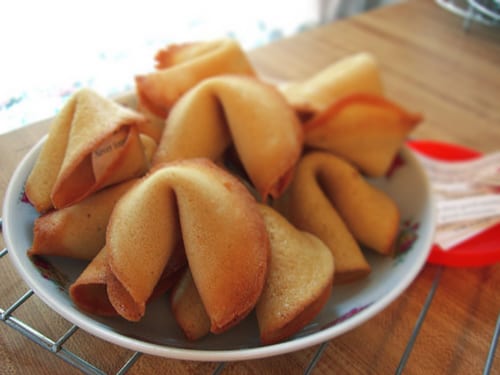 Sometime in the next 15 minutes, something magical will happen. This strange looking cookie batter will be transformed into the fudgiest, richest, dreamiest, best almond joy cookies around.
When you see them puffed slightly, with shiny, cracked tops, it's time to take them out of the oven. They might sink slightly, but that's just fine. It only adds to the decadent, fudgy texture.
If you can wait for them to cool, more power to you. The rest of us cookie monsters will dive right in, eating them warm off the tray, relishing the delicate balance of toasted almonds and coconut against dark, fudgy chocolate.
If you like to get fancy (and you know I do), sprinkle the cookies with a little flaked sea salt. Oh.ma.goodness.
I'm being 100 percent honest when I tell you THESE COOKIES ARE BETTER THAN ALMOND JOY CANDY BARS.
You may think I'm crazy, but I've got an almond joy loving husband who will back me up on this. These cookies are richer and darker than the traditional candy bar, but they also have the perfect distribution of almonds and coconut.
Click HERE for the recipe.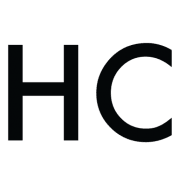 Courtney Rowland
Courtney is the author, photographer, and flour dusted girl behind the blog NeighborFood. She believes in using real butter, in season produce, and mismatched plates. She loves gathering people at the table and sharing stories, spills, and the occasional corny jokes.