Apricot season is coming and what better time of the year than now to make this Almond and Apricot Crumble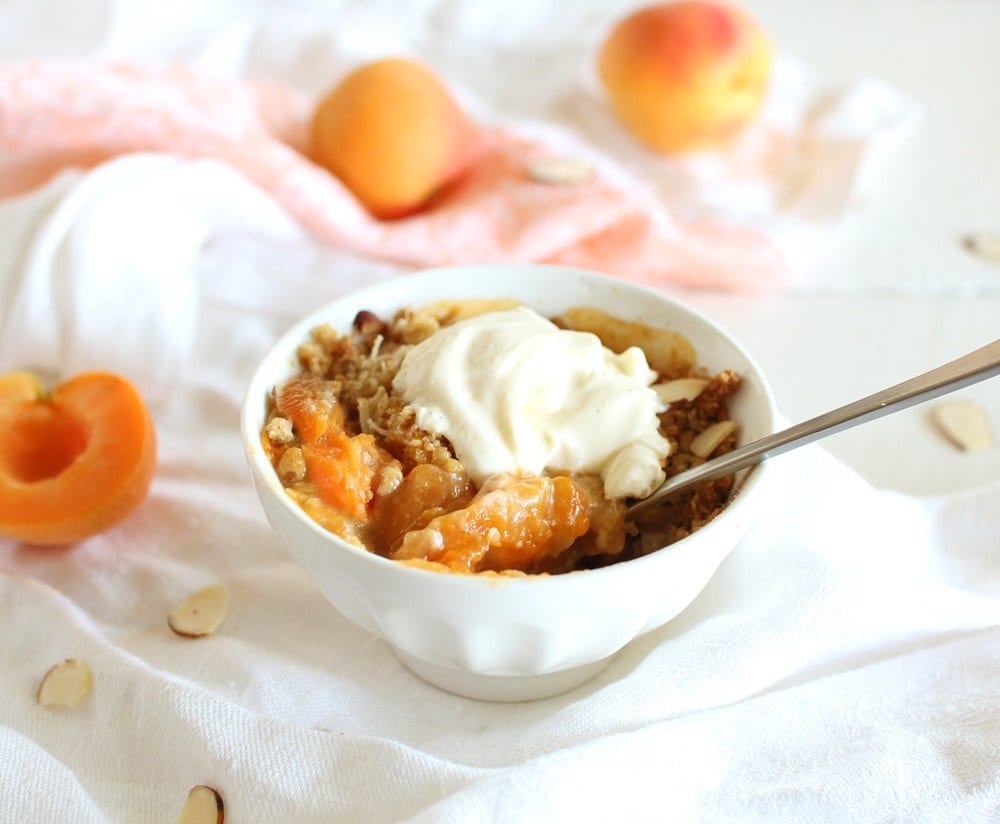 With stone fruit in abundance, what better time to make this delicious Apricot, Almond & Vanilla Crumble.
Truth be told, I've made it now about three weeks in a row. Each time brought rave reviews from the folks, so while apricots continued to be plentiful, I figured 'why not?'. And, you don't have to worry about whether the fresh fruit are overly tasty or not either. The cooking process miraculously transforms apricots from bland and dry (or worse, cottony) into deeply luscious and flavoursome. The only thing you might need to adjust, once the apricots are cooked, is their level of sweetness as they can be awfully tart! Honey is the perfect partner for apricots, so feel free to use liberally.
Don't get too fixated on following the recipe precisely. Crumbles are pretty forgiving, so feel free to adjust to your own liking. Last time I made it, I added in a half teaspoon of orange blossom water to the apricot filling which was lovely; this time it was vanilla. You can adapt the crumble topping to suit as well. Last week I added rolled oats; this week, both rolled oats and coconut threads. I've made this version gluten-free by using buckwheat flour, but you can use regular flour if you prefer.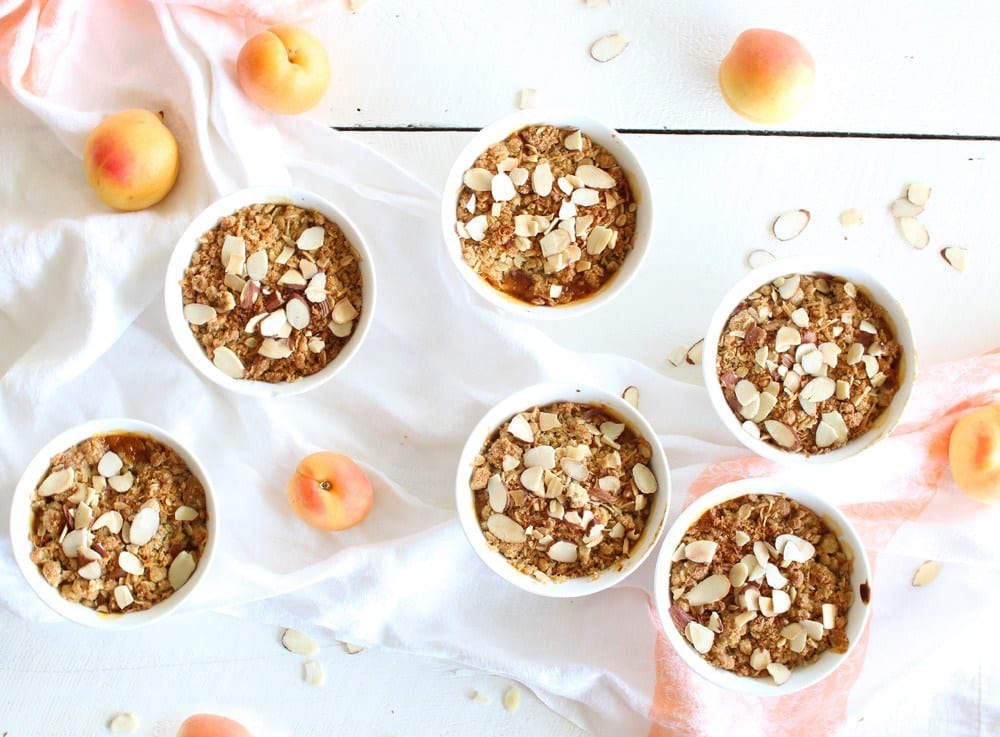 Click HERE for the recipe.
Susan Knaap
I'm Susan - food lover from the best little country in the world - New Zealand. I'm an 'accidental' cook who fell into it, hook, line and sinker when I turned the big 5-0. Not exactly sure why it happened; perhaps some previously defunct piece of DNA came good. Anyhow, I'm making up for lost time and spending countless hours in the kitchen cooking up a storm. Desserts are my Archilles heel, followed closely by good old-fashioned baking - it's good for the soul; not so much for the waistline!