A fluffy pile of rice topped with sweet and salty thinly-sliced beef and caramelized onions that have been simmered together in sesame oil and beef stock. Add on a runny-yolk fried egg, sesame seeds, and freshly chopped green onion and you are in for some great flavor in these Japanese Beef and Rice Gyudon Bowls.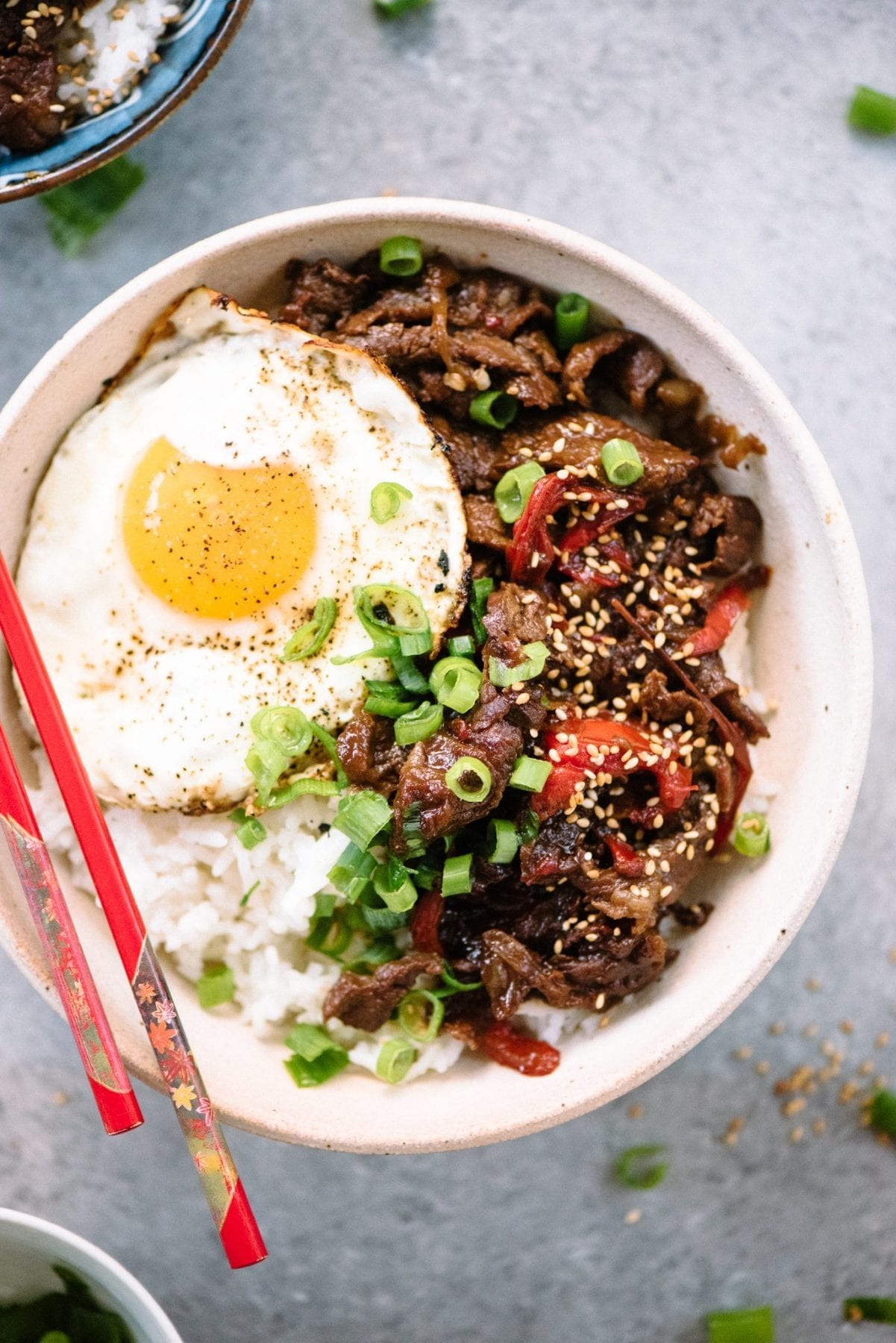 This is the kind of recipe that calls to people in other rooms. Like, actually. I was cooking this and it brought Kyle in from the office to come see what smelled so good. It's one of those kinda meals. The kind that has people asking, "Is dinner ready soon?" and gets them to hang out around the kitchen so they can be first in line to dig in. It can't be beat!
You guys know that I'm BIG on any sort of Asian food. It's by far my favorite set of cuisines and I think that's pretty evident by allll the Asian-inspired recipes I have on the blog. Haven't been around in a while? Here's a list of some of my favorites:


Coconut Chicken Curry // Teriyaki Chicken Lettuce Wraps // Asian Honey Pork Chops // Glazed Asian Beef Kabobs //15 Minute Korean Sesame Beef Bowls
So yes! I am all about those sweet and salty flavors. And these Japanese Gyudon Beef Bowls? They are EVERYTHING!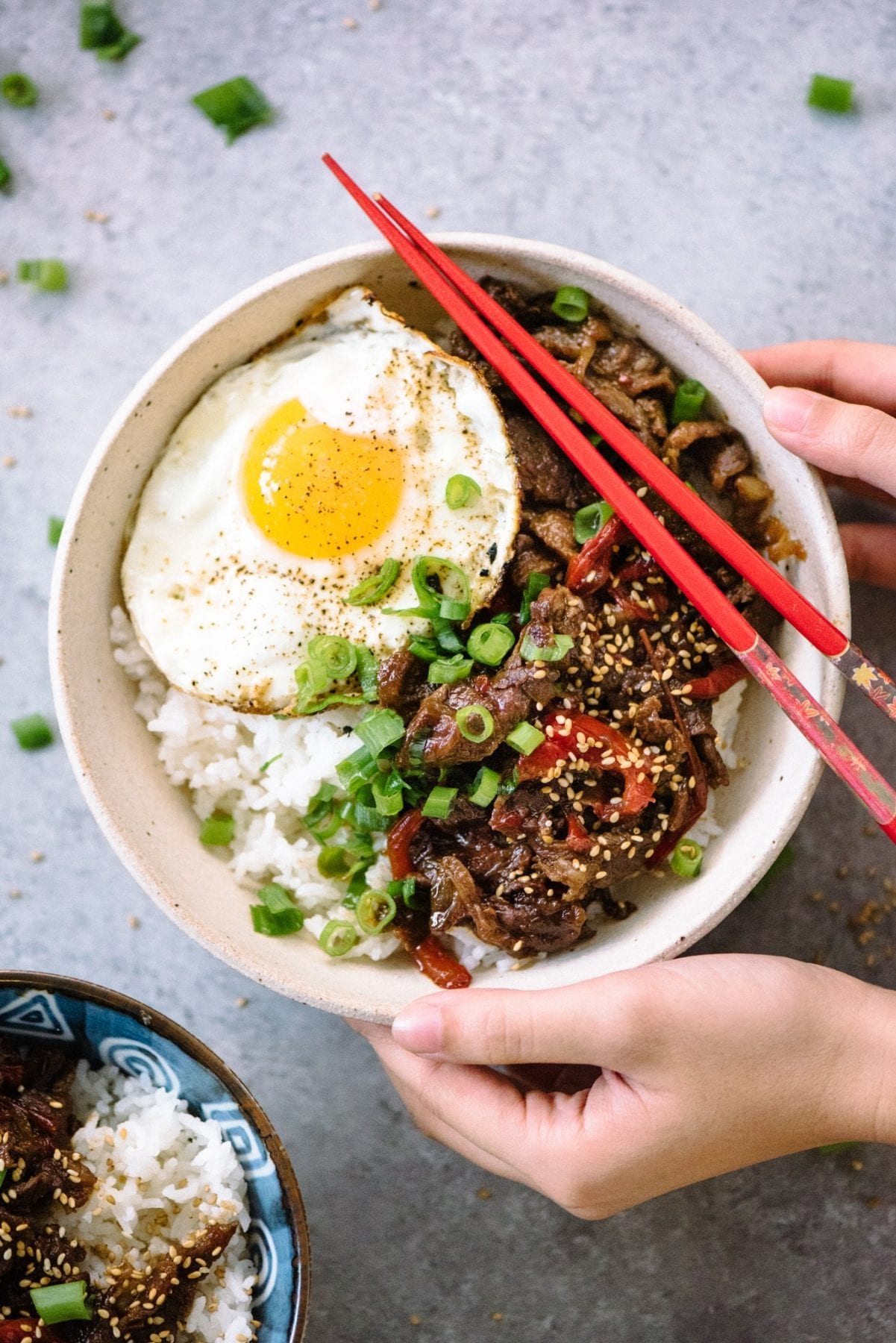 If you're looking for an Asian recipe that's easy and non-intimidating to make, this is it! I know that sometimes cooking different cuisines can be challenging, but this bowl is pretty simple. All you need to do is cook your onions until caramelized for about ~10 minutes, then add in your bell peppers, beef, and sugar and cook till the beef is browned. Stir in your mirin (a rice wine that you can find in most grocery stores), soy sauce, and chicken stock and let everything simmer together until the liquid has reduced. Cook up an egg, then assemble your bowl with your toppings!
Yum yum yum. It's a crowd-pleaser, something even picky eaters would like, and makes for the best leftovers! Unfortunately, we didn't have any leftovers since Kyle is a food eating machine and inhaled every bite!
Click HERE for the recipe.