When you think of food meccas around the world, New Zealand is not a country that springs to mind. Being a New Zealander, I didn't realize that we had anything special until I traveled abroad.
It was at that point in my life that I realized that I was missing some pretty unique foods in my life. Foods that can only be found in the land of the long white cloud.
I'm not going to include New Zealand's amazing wines to this list because let's face it, everyone should have a bottle of Oyster Bay tucked away in the wine rack. The foods on this list are foods that are no so well known, however, they should be as famous as Lord of the Rings.
So what are the foods you must try when you are in New Zealand?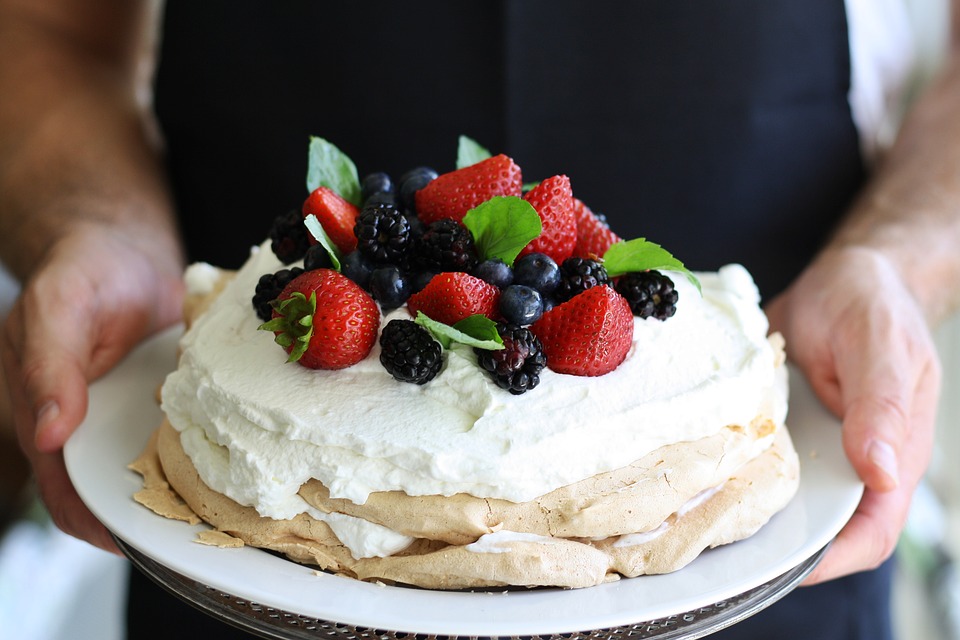 ponce_photography
1: Pavlova
How much: $3 – $5NZD
Where to get one: Supermarkets and bakeries. However, the best is always homemade!
Must try rating: 5/5
The 'Pav' is one of the best desserts in the world. There is a little bit of controversy over who first created it. The Aussies think they did, however, it has been proven time and time again that New Zealand were the originals!
Simply put, the pavlova is a huge meringue topped with fresh whipped cream, kiwifruit, and mixed berries. Toppings differ from baker to baker, however, kiwifruit is a must.
It's a super sweet dessert with an interesting mouthfeel. The inside is soft and squishy like marshmallow and the outside is hard and almost chalky. The combination of the two is like nothing else you will have experienced. The only other dessert that is similar would be a macaroon.. but not quite.
You can usually find pavlova at most supermarkets or bakery's but to be honest, nothing quite compares to a homemade pav. Every New Zealand family has their own recipe and they are proud of their own, at any New Zealand get together there should be at least one of these bad boys for dessert!
2: A Hangi
How much: Priceless
Where to get one: For this one, you are going to need to have some connections.
Must try rating: 5/5
There is one smell in New Zealand that will sweep you off your feet and take you into a real food dreamland.
That delectable smell is none other than the hangi. A hangi is the traditional maori way of cooking. Which is basically an underground oven.
The hangi is usually put on when there is a big gathering or family event. You will usually find a mixture of pork, chicken, seafood, kumara, pumpkin and onions. Chicken or lamb is usually Cooking underground can be difficult so make you known when the meat is safe to eat!
All the food is slow cooked in a pit. The pit dug in the morning & filled with hot river rocks. The food is then placed in wire baskets and covered with excavated soil. The meal is then left to cook for the day. A hangi is not just something that you can whip up for dinner, it is an all day event.
3: The Lamington
How much: Around $2 – $3 NZD.
Where to get one: Any supermarket or bakery.
Must try rating: 4/5
The lamington is an unassuming sponge cake, liberally coated in chocolate, vanilla or raspberry icing. It is then covered in shaved coconut. You can find them plain or cut and filled in with freshly whipped cream and or jam. This light and fluffy snack goes best with a cuppa for morning or afternoon tea.
Any Australian may try to convince you that this is an Aussie delicacy. After great debate and much research it has been proved that the New Zealander did indeed invent this delicious afternoon treat.
4: Afghans
How much: Around $1 – $2.50 NZD per packet.
Where to get one: Any supermarket, bakery or grandmas kitchen!
Must try rating: 4/5
Don't let the name confuse you, the afghan is as Kiwi as they come. The afhgan is a chocolate cookie with a twist. In the cookie mixture, cornflakes are mixed in giving them a really unique crunch and flavor. The goodness doesn't stop there, they are then loaded up with chocolate icing and finished with a walnut on top. This biscuit may sound really sweet but it's surprisingly not. Any real kiwi can sniff one of these out a mile away!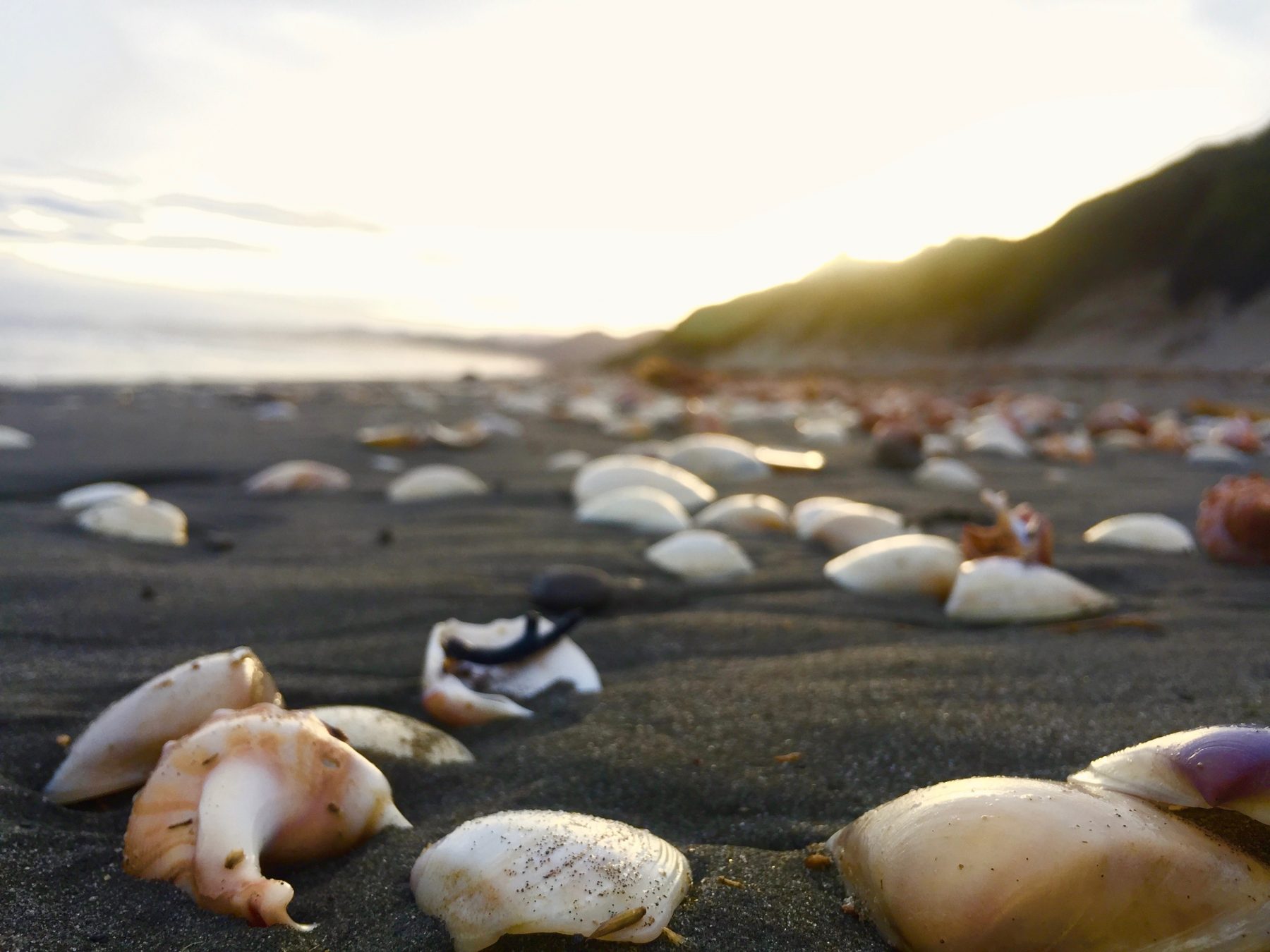 5: Whitebait Fritters
How much: Around Prices do fluctuate depending on the season and availability.
Where to get some: In season you will find fritters at most fish and chip shops, cafes and restaurants.
Must try rating: 5/5
You simply can't come to New Zealand without trying whitebait. Whitebait is something that most New Zealanders consider a delicacy and will do (almost) anything to get some of this delicious fish.
Your best bet to get your hands on some, is to become friends with a whitebait fishermen, or by getting yourself a whitebait net. However, if you don't have the time any decent café, fish and chip shop or restaurant will be serving the fritter in season.
What is Whitebait you ask! Well they are tiny wee fish around 4 – 5 cm long, they have a slight fishy flavor which balances well with egg.
The best way to eat whitebait is in a whitebait fritter. To make the fritter, whitebait is mixed with a little bit of egg and then fried until crispy and golden.. To serve, all you need is lemon, buttered bread, and salt & pepper. If you can handle the flavor this will quickly become your favorite seafood!
6: The Original Kiwi Dip
How much: Maggie onion soup mix $1NZD. Reduced cream $1.50NZD
Where to get some: Supermarkets, diaries, and corner stores.
Must try rating: 5/5
You can't go to a bbq or around to visit someone without getting into a bowl of good old kiwi dip. The recipe is simple:
1 sachet of Maggie Onion Soup Mix and a tin of reduced cream. Mix well and set in the refrigerator.
If you want to jazz things up, a squeeze of lemon or a squirt of vinegar is delicious.
Kiwi dip is best served with a pack of Bluebird Chips, although you can pretty much dip anything from carrots to bbq sausages or just on your finger.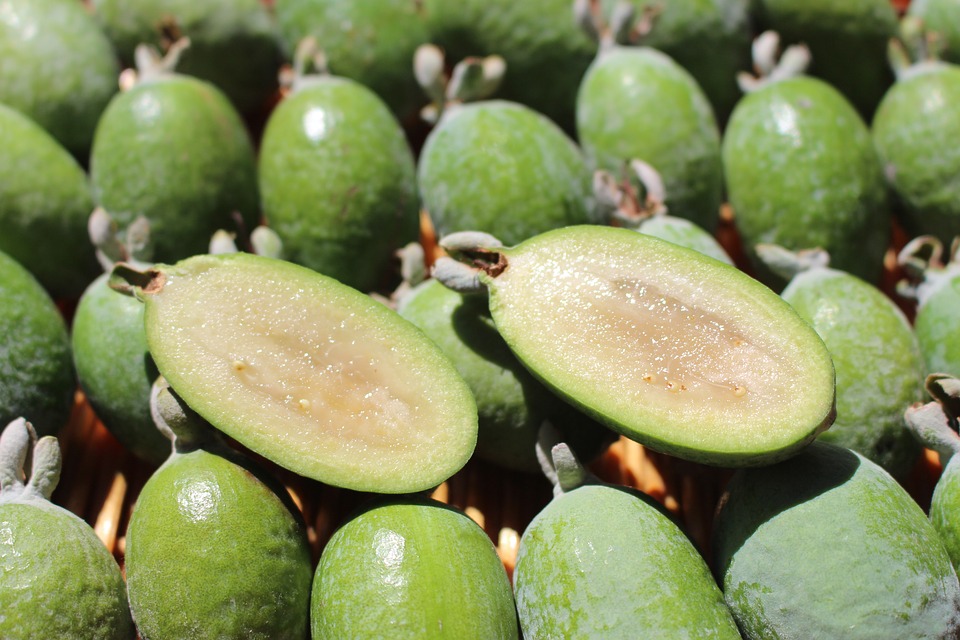 Chesna
7: Feijoas
How much: Around $5NZD per kilo or free towards the end of the season if you know someone with a tree!
Where to get some: The season runs March – June and you can get them at every supermarket, fruit shop, dairy or nearly every neighbor!
Must try rating: 5/5
Contrary to popular belief, feijoas are not only native to New Zealand. South America also grows this incredible fruit.
During the summertime, you will find feijoas growing everywhere. I guarantee if you spend a summer in New Zealand you will struggle to get by without someone offering you bags full of them!
Lucky they are delicious and can be made into almost everything. They go well with cakes, smoothies, ice cream, juices, jams, mixed with vodka or simply cut in half and ate with a spoon.
The flavor is similar to a Kiwifruit, but with a twist. These are the true taste of the New Zealand summer.
So there you have it, the humble foods that a good portion of the world doesn't even know exists. The best way to enjoy most of these goods is with good friends, family or even strangers.
Foods like the Lamington or the Pavlova truly are best when made with love by a mother or grandmother, but if that is not an option you really can't go wrong with buying from a shop.
Hopefully these foods have inspired you to get out there and try the unique foods that New Zealand has to offer.
brittnaysharman
Brittnay is an Aussie Abroad and one half of the The Traveling House Sitters. She lived in London for the past two years before making the move to Dublin. She managed to squeeze in 21 trips to Europe & Africa in that time (including lots of cheese, wine & beaches).