Spiced Spaghetti squash, Conch stuffing  and Mom's Candied Yam's…Yup, it's already that time to start thinking what you're serving at this year's Holiday Table. For a fresh take on your favorite festive foods, get inspiration from the Holiday Table from these culinary experts. From Chef Rolle's Caribbean-themed stuffing to Chef Belknap's four cheese Egg Souffle, these culinary experts share what they are dishing for the most wonderful time of year.
On Chef Gavin Pera's, Playa Largo Resort & Spa's Holiday Table: Cannot Beat Mom's Candied Yams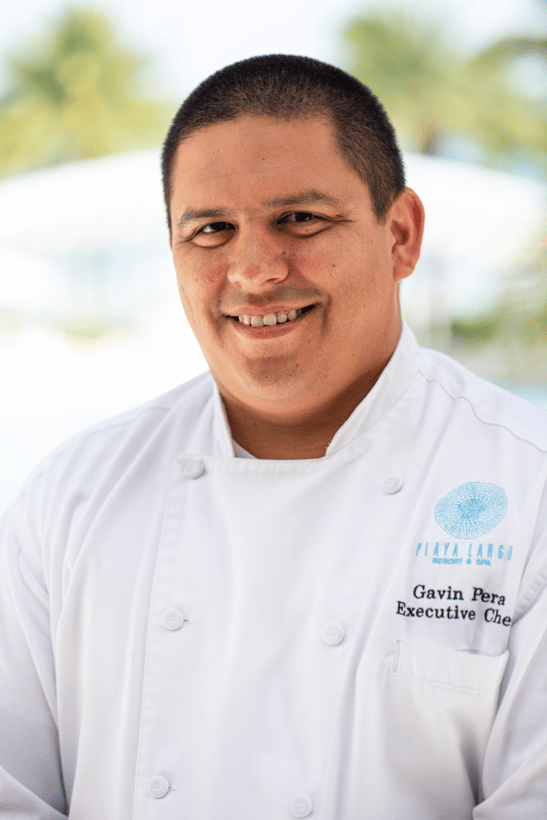 While the turkey is cooking and preparing the meal, I like to set out a little charcuterie, cheese, and some pickles to snack on while we watch the game and cook the main dishes.
As for my holiday lineup, we have some traditions in my house. Those include andouille sausage-cornbread stuffing, bacon braised collard greens, and cranberry jam. But my favorite is candied yams–the the way my mom made them. She made them with marshmallows and brown sugar butter. Can't beat it!"

On Culinary Director Robert Mason's, SkyBar at AC Hotel Orlando Downtown's Holiday Table: Sugar, Spiced Spaghetti Squash and Everything Nice.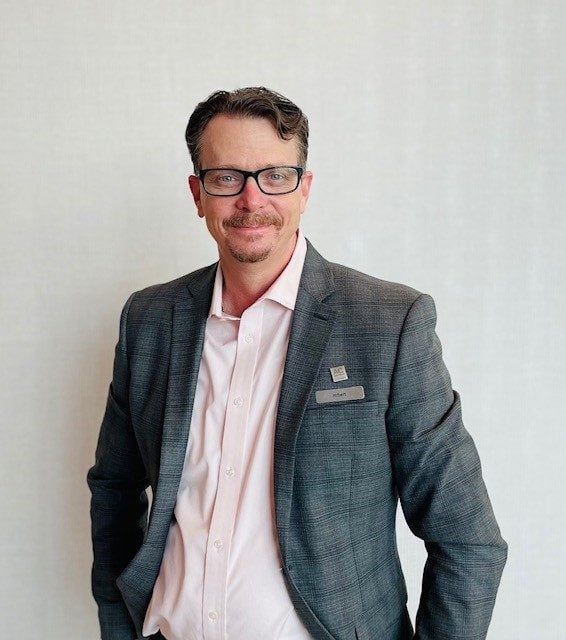 "Autumn is my favorite time of year to cook. Especially around the holidays. The flavors of ginger, nutmeg, and cinnamon are personal favorites and add to the feel of the season. While all holiday dishes at my house are different, we have a few staples, including autumn harvest salad, butter-basted turkey, spiced spaghetti squash, a nice charcuterie board, and fresh cranberry sauce. 
One of my personal favorites (and not very common) is spiced spaghetti squash. If correctly done, the squash comes out of the husk in strands that resemble spaghetti! I start by halving the squash and removing the seeds (yes, leave the skin on!) I roast it face down in the oven for about 30-40 minutes, until the squash is softened and pliable and then allow it to cool. After cooling, scrape the squash out of the husk with a fork. This process will remove the flesh and create the strands. After removing, I season liberally with nutmeg, ginger, cinnamon, brown sugar, and whole butter and fold together and serve!"
On Executive Chef David Belknap, VASO Rooftop Restaurant & Bar at AC Hotel Columbus Dublin's Holiday Table: An Extra Special Egg Souffle
"Growing up, my family always makes what we call "Egg Souffle," which is simply an egg bake with four different kinds of cheese, breakfast sausage, and sage and a vegetarian version with dill and thyme. It's funny because it's relatively simple to make, but we only ever make it around the holidays because that just has always been our tradition."
On Executive Chef Heinrich Hortencia's, Bario Urban Street Food's Holiday Table:
Baked Ham with Pineapple Croquettes.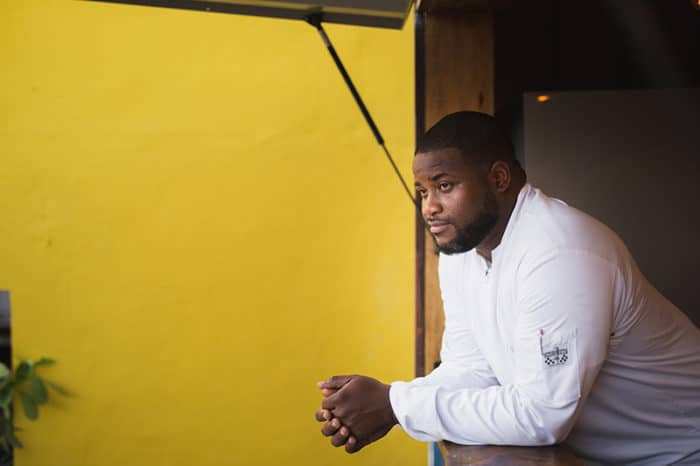 "I was born in Curaçao, but lived in the Netherlands for 15 years. It's also where I developed my culinary skills. But the truth is food has always played a significant role in my life. In my experiences of growing up, enjoying the holidays and other family celebrations, food served as an indispensable and a source of lots of smiles. Ultimately, food brings people together. Learning recipes from my grandmother and my mother inspired me. There are many dishes that I still prepare from my childhood, and the upcoming holiday season will not be an exception.
I must say that the Ham di Pasku (baked ham with pineapples), Ayaka a Plancha (corn-based pastry stuffed with meats), the Salmon den Zuur (Salmon Ceviche), the Pan de Jamon (flaky bread loaf filled with ham and olives), and Oliebollen (Dutch fried donuts) are my all-time favorite holiday dishes. But it is not only preparing and eating that food that is special to me, but especially the family getting together is what makes it special to me. Since becoming a chef, I have, of course, given my all-time favorites my touch. At Bario Urban Street food, we do street food with a local touch, and I am looking forward to doing something new this holiday. I was thinking about doing ham di pasku croquettes with a piccalilli chutney and an Ayaka street food style. So if you want to taste my newest holiday creations, I invite you to visit Bario Urban Street Food in Otrabanda!"
On Executive Chef Dani Osorio, The Santa Maria Panama Hotel & Golf Resort's Holiday Table: Plantain Temptations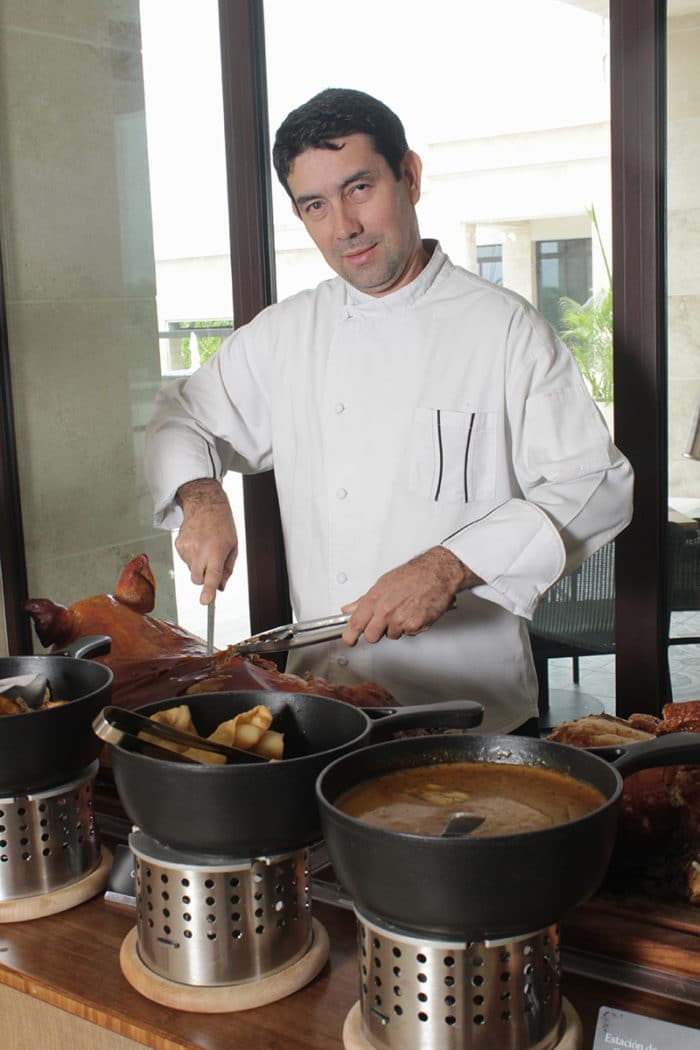 "In Panama, the holidays are celebrated with an abundance of food and our traditional eggnog known as 'Ron Ponche.' Made with Ron Abuelo, the national rum of Panama. This drink is a must-have for a Panamanian holiday table and consists of pasteurized eggs, milk, condensed milk, and lots of cinnamon. When it comes to the Panamanian holiday table, a true feast means an endless assortment of holiday dishes. In addition to a traditional turkey or baked ham, another must have local dish are tamales–stuffed with pork, beef, or chicken. But it doesn't stop there. Other local dishes include:
'Carimañolas' —  similar to a potato croquette, except made with yuca and meat.
'Rosca de almendras' — a version of a pound cake with sweet almonds.
 Traditional 'Arroz con gandu' —rice with pigeon peas.
'Platanos en tentacion' — translates to temptation plantains. It's a sweet plantains topped with sugar, cinnamon. Then baked at a low temperature and topped with butter and vanilla.
Another plantain favorite are ripe plantains stuffed with cheese and baked in the oven.
Other Panamanian holiday staples include fruit cake, pork rinds, 'Arroz con pollo' and a hearty chicken stew."
On Executive Sous Chef Ceyo Rolle, Resorts World Bimini Holiday Table:
Stuffing With An Island Twist.
"My favorite part of the holidays is being able to cook for my family. When I'm in the kitchen, I combine my learnings from being a hotel chef for 20+ years. I spent eight of those years at Resorts World Bimini, and always add my twist of Bahamian flare. My holiday table at home always includes a traditional oven-roasted turkey and glazed ham. As well as my baked macaroni and cheese recipe, and Bahamian dishes. These dishes include peas and rice, candied sweet potato, and – a personal favorite – Conch stuffing.
I typically prepare the turkey and ham the day before Thanksgiving. On following morning, while the turkey and ham are in the oven at 350 degrees, I'll make the stuffing and pineapple glaze for the ham. My recipe is different from the traditional mac and cheese because I use onion, bell pepper, celery, and thyme. Those ingredients add a delicious earthy flavor in addition to the cheesy goodness that we all love.
Then, it's time to cook the peas & rice made with onion, tomato, celery, thyme, tomato paste, rice, and pigeon peas – a well-known and classic Caribbean dish. The candied sweet potatoes add a nice touch of sweetness to balance the savory meal out with honey, cinnamon, and brown sugar. Then, it's time to feast!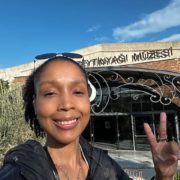 Alyssa Holder
Alyssa Holder is a writer specializing in food and travel topics since 2015.