Nice Matin has offered the Upper West Side residents a space to enjoy French Provençal-inspired cuisine for nearly two decades. Upon researching, I found Provençal cuisine is "high-spirited but straightforward." In other words, the food focuses on preserving the taste and texture of seasonal, fresh ingredients like tomatoes, garlic, saffron, peppers, anchovies, olives, olive oil, and wild herbs. Expect to find a menu offering dishes like; Panisse, bouillabaisse, and duck confit.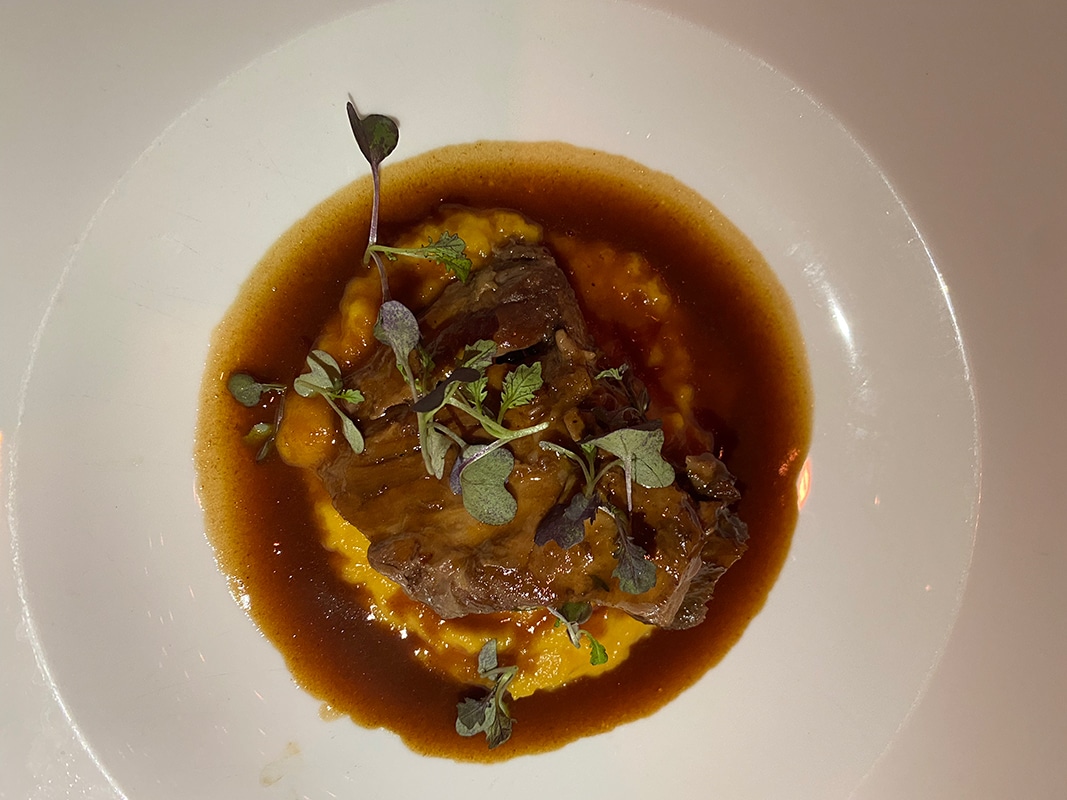 On my first impression, I'll admit that Nice Matin did not shatter my expectations. The restaurant's interior boasts elegance and sophistication–ideal to what I recall a French Brasserie to be like from my trip to Paris a couple of years ago. At Nice Matin, the diners also seemed "fancier"; people fitted in suits and fancy dresses while going through rounds of wine at a private wine tasting. It was opposite to what my guest Jordi and I wore: sneakers and sweaters. Yet, we both felt comfortable and welcomed, thanks to the excellent staff service. Moments after we found our table, Chef Eric Starkman, the person helming Nice Matin's kitchen, introduced himself and asked if we'd instead try a special chef tasting or make personal choices from the menu.
Here's the thing with chef tastings, sometimes they can be long drawn out, and at a certain point, there is no room left to try yet another round of red meat cooked in a different method or a foaming shrimp. Both diners and chefs have described chef-tasting menus with the same hesitation Jordi and I have about long commutes to the Upper West Side. There are loads of eye and side eye-rolling involved. Yet, I went with my gut and decided to try Chef Tasting because it would allow me to genuinely explore the Chef's skills and what Nice Matin offers. Long story short, we chose the chef tasting, and I am glad to share it did not disappoint.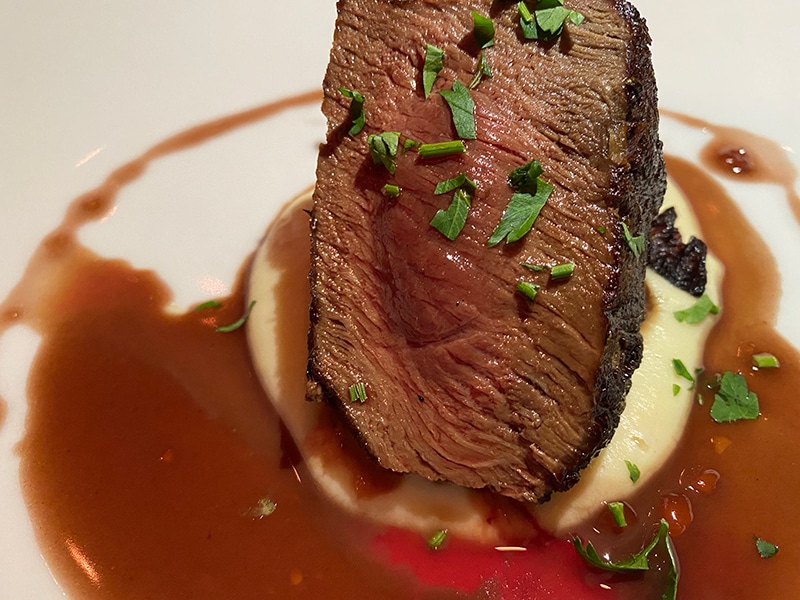 The Chef Tasting Menu was a fusion of favorites of the traditional menu. To start, the lovely waiter brought The Panisse and Broccoli Soup. Panisse is a golden chickpea fritter, and in my opinion, it can give potato fries a run for its money. I found it to be the perfect way to kickstart my tasting experience and highly recommend dunking it into the creamy broccoli soup for more sumptuous flavors.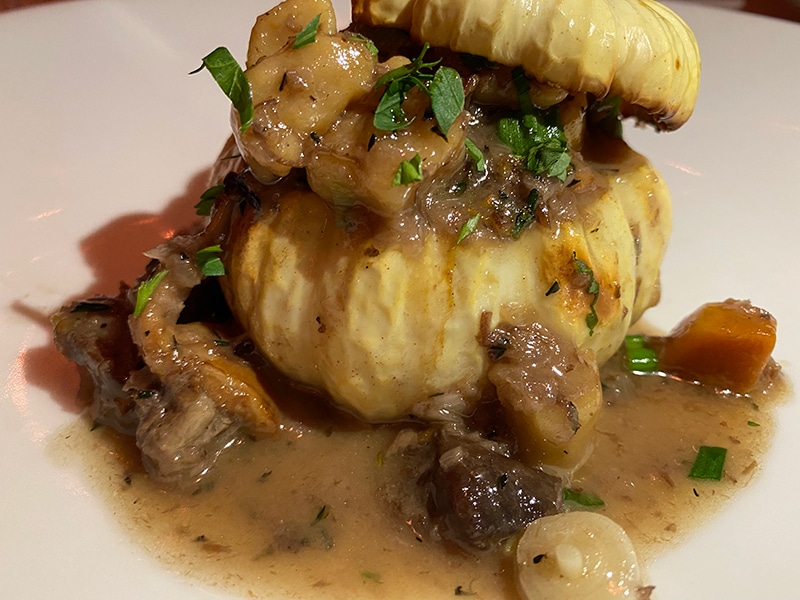 Another dish I was deeply impressed with was the stuffed pumpkin filled with butternut squash gnocchi and duck confit red simmered in red wine jouge. Jordi mentioned it would be great to recreate this dish at home using leftovers. Overall, this dish had quite a presentation. Half opened, the miniature pillows of gnocchi and duck confit spilled out onto the white platter.
Next on the table was the Speck Wrapped Atlantic Cod. I love a good land and sea combo, and the pairing white flaky fish wrapped in salty bacon layered on a bed of sauteed spinach, and creamy warm emulsified butter sauce did not disappoint.
See Also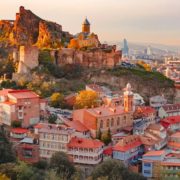 For a lighter, more refreshing dish, the Chef then presented a French classic, the Endive Salad. He then brought out another more complex dish, his Hanger Steak. Truthfully speaking, I am not the greatest fan of steak, and guess what, it's completely ok. We all have different taste buds and pallets! However, based on my experience, I found the meat was super tender, and I enjoyed the grilled romaine, creamy garlic – lemon dressing, parmesan, baguette crisps. I now plan to add grilled romaine to home-cooked winter menus.
Last but not least, I am an enormous chocolate flan and felt overtly elated about the Chef's rich chocolate souffle. I give it all the stars. There's no doubt that every bite of the souffle will melt in your mouth. With every taste, there will be bright bursts of rich chocolate flavors. With every bite, you will be thinking about your next visit to Nice Matin.
Sometimes trying something new– like French Provencal cuisine or commuting to a new area code to experience its culinary offerings– is worth the trek. Additionally, while I still believe tasting menus aren't worth the money, I think these menus will become more appealing across the board as soon as more experts like Chef Eric Starkman bring their expertise to the table. Most importantly, if the diners leave and lust for more, then something is getting done right, right?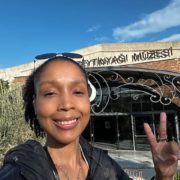 Alyssa Holder
Alyssa Holder is a writer specializing in food and travel topics since 2015.