Baking bread at home can seem daunting. We dive into Richard Bertinet's new cookbook, Crumb: Bake Brilliant Bread, to share some tips for baking delicious bread in your home kitchen.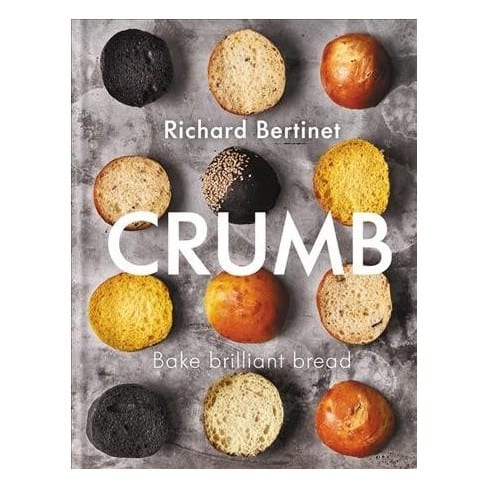 Highly trained and acclaimed baker from the U.K., Richard Bertinent, has debuted another cookbook that will take your bread to the next level. His two previous books, Dough and Crust, have won a number of awards, including James Beard. If you know a bread lover, an aspiring home baker or just a carb nerd, this newest book is for them.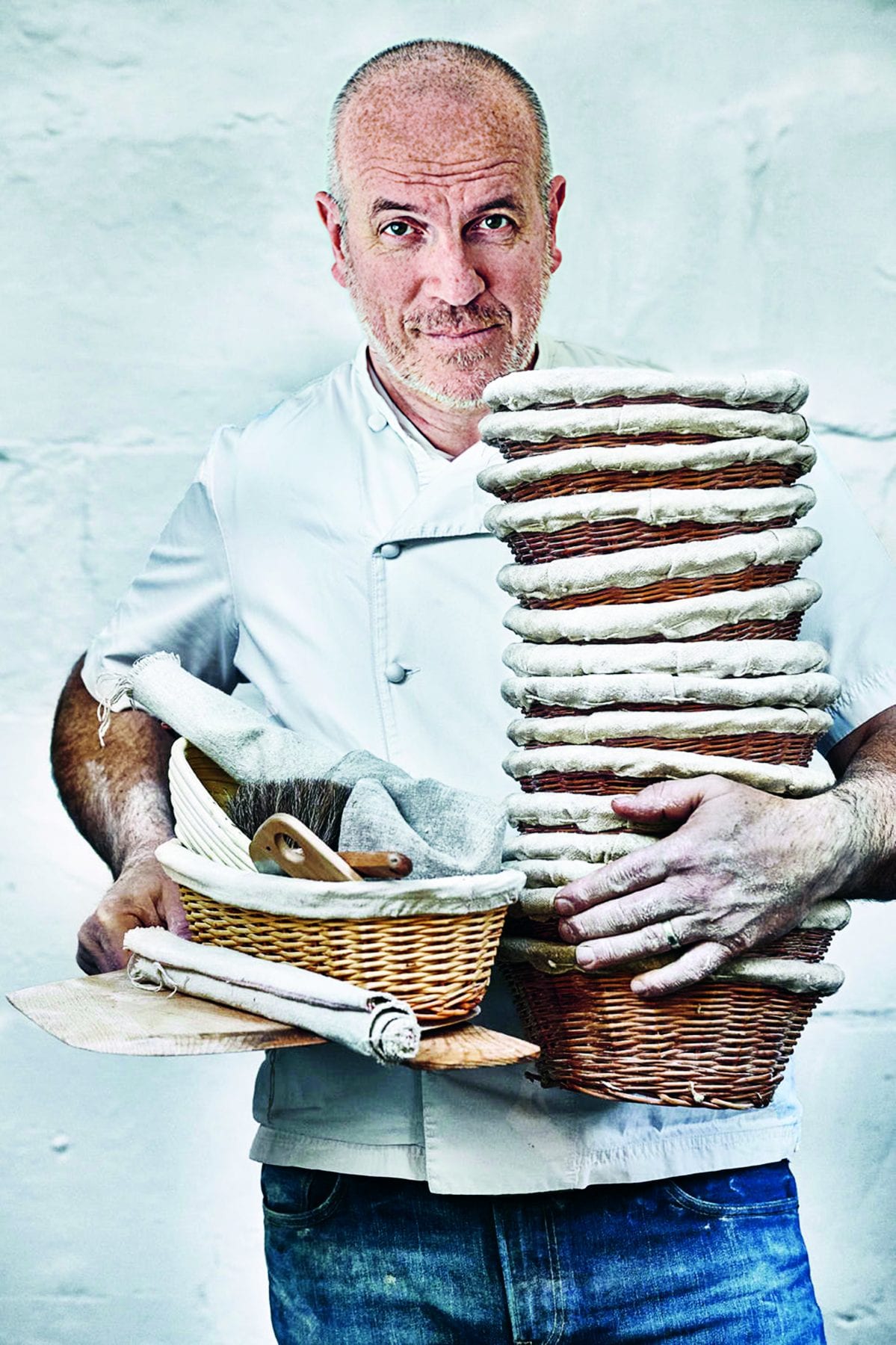 "Your three most important tools are free: your hands, your instincts, and patience."
Bread baking is an inexpensive hobby to get into. The tools can be relatively simple and the ingredeints are quite affordable. Don't feel like you need to get sucked into fancy gadgets, just get baking and keep baking and baking and testing and tasting and baking some more. Get a feel for what a good dough feels like and be patient. Good bread, a soft crumb, takes time.
Understand the Difference in Flours
Richard's book breaks down the difference between all-purpose four, strong and very strong bread flour. Take some time to read up how the protein levels vary in each type. AND take the time to find the perfect flour for the bread you're making. Think about how the level of protein will alter how much water you use and how much time you mix the bread. It will make your life easier as you make the bread and will make the loaf come out so much better.
The Key is a Good Routine
Richard recommends trying the same bread recipe over and over again. Tweak the amount of water, notice the difference in proofing times compared to the weather and take notes. The key to getting good at making bread it routine and rhythm. Once you have a rhythm down, you will better be able to adapt your bread dough to each situation and make a better loaf.
Leave Your Oven Door Open a Crack
When you're baking breads that should have a nice crust, like a baguette or sourdough) leave your oven door open a crack for the last 5 to 10 minutes of baking. This allows steam to escape and create a dry heat environment that lets the bread finish baking while creating a crisp crust.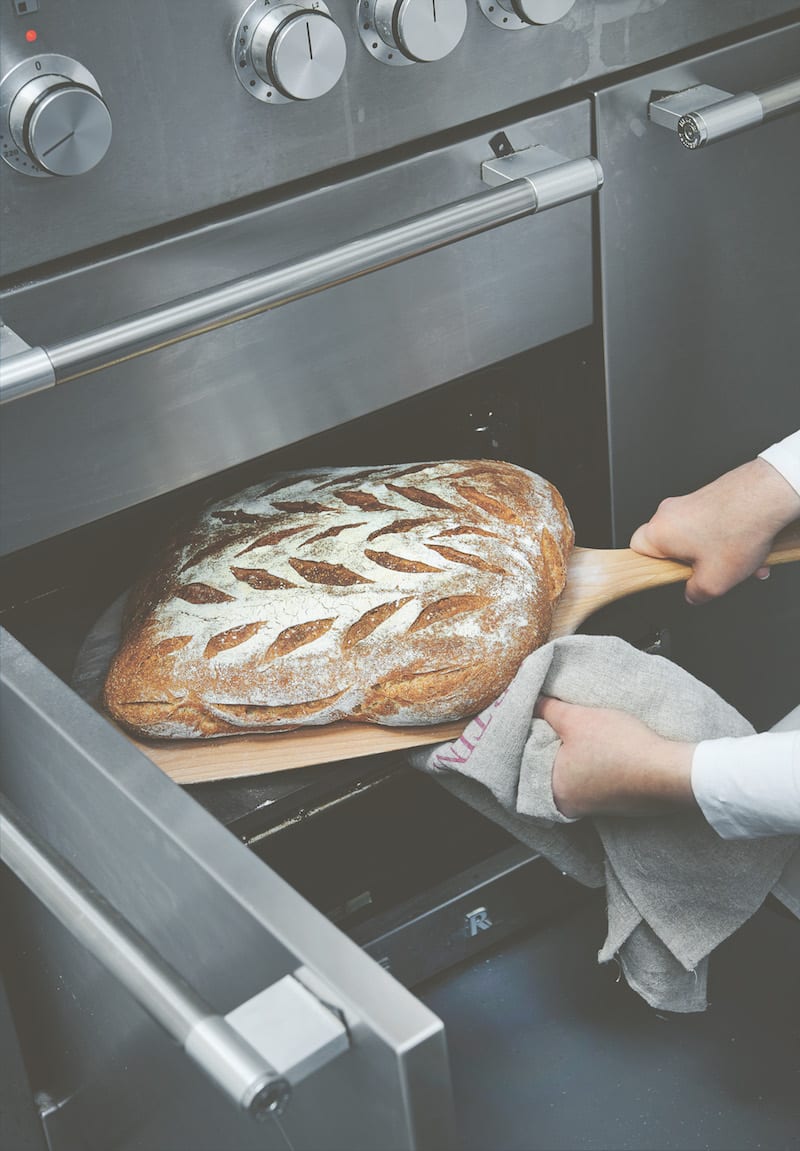 Want a more flavorful bread? Make a basic starter!
Richard lays it our plainly, "By starting with even the most basic ferment made with strong flour, water and yeast, you will enhance the depth of flavor and texture of the crumb and crust."
See Also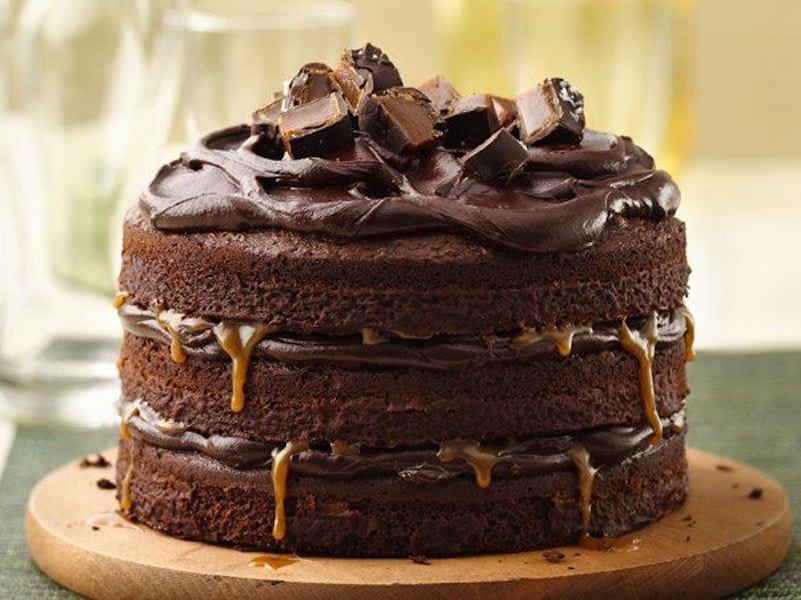 Sourdough and taking care of a sourdough starter shouldn't be scary! It's a great thing to have on hand for any of your bread doughs or to make a pizza crust. Crumb has easy-to-understand instructions on how to start and take care of a ferment or how to make one for a particular loaf.
Check out this recipe from the book for an enriched dough, brioche, that is served with brie in the center.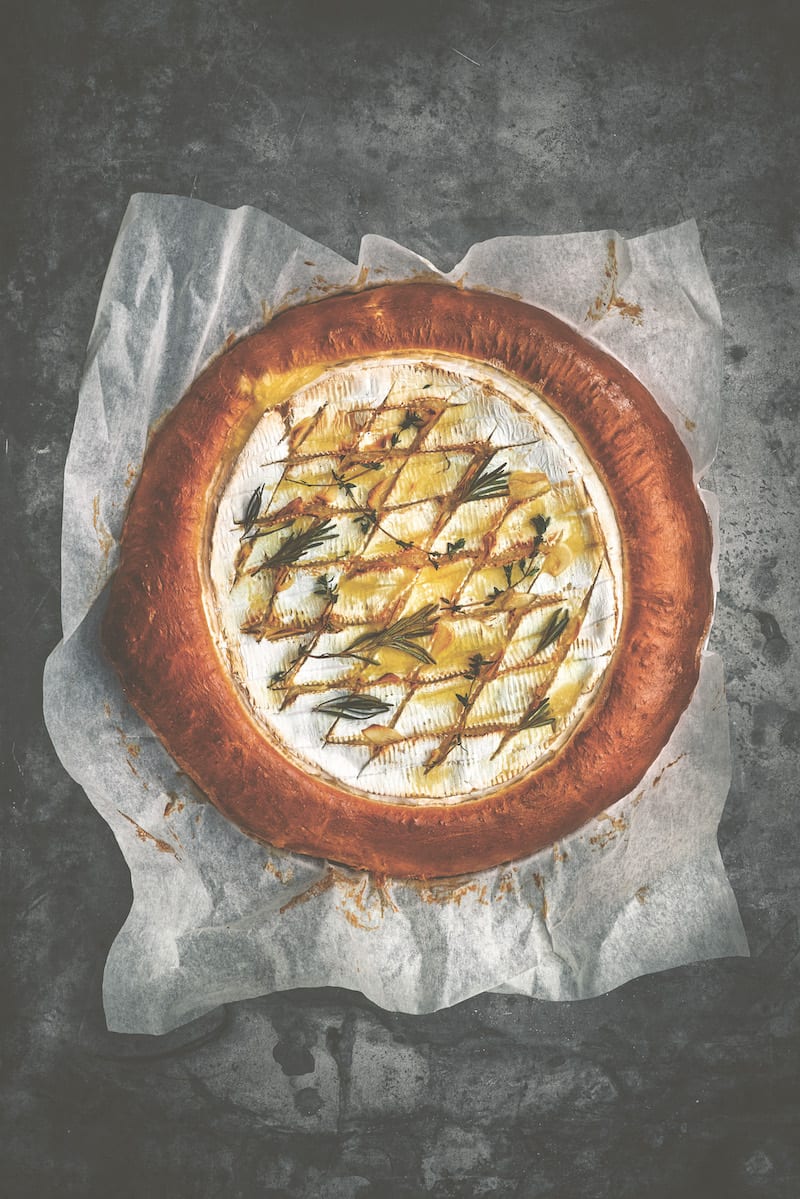 Print

Brie in brioche
---
Description
I love to make this for lunch for the family or friends, using the dough ?recipe on page 119, but without the flavorings. In France it is quite usual ?to serve a light brioche with something savory like cheese, liver pâté, or smoked salmon, but when we make this in my bread classes, it is often ?quite a revelation, and always a big favorite when we sit down and tuck ?into it at lunchtime. Turn it into a bit of a party piece by serving some charcuterie on a separate board, and putting out a bowl of warm new potatoes, which everyone can use to scoop out all the cheese first, like a fondue. When the cheese has gone, I make a big green salad in a bowl, toss it with plenty of vinaigrette (made with 1 to 2 parts wine vinegar to 3 to 4 parts extra virgin olive oil and 1 teaspoon Dijon mustard, seasoned with sea salt and freshly ground black pepper), and some chopped walnuts, and tip it into the space left by the cheese. I then cut a big wedge for everyone to enjoy a fantastic mix of cheesy, herby, garlicky bread and salad. If you buy a 1kg brie, this will feed 8 to 10. I may be French, but because it's good to support regional produce, I use a nice ripe English Somerset brie—but not so overripe that it is running over the table!
---
1

quantity of Multicolored buns dough (see page 119, omitting the flavorings)
strong white bread flour (for dusting)

1

large (1kg ripe brie)

2

garlic cloves (peeled, and finely sliced)
a few small sprigs of fresh rosemary and thyme

2 tablespoons

good extra virgin olive oil
dash of Pernod (optional)
For the glaze:
2

eggs
pinch of fine sea salt
---
Instructions
Make the dough following steps 1 to 5 on page 121.
When the dough has rested, lightly flour your work surface and roll the dough into a rough circle.
Place a large baking ring (about 12 inches in diameter) on top of a baking sheet, then press in a large sheet of parchment paper.
Lower the dough into the paper, and use your fingertips to gently press it down in the center, and outwards into the shape of the ring, so that you create an indent big enough to hold the brie, while forming a rim around the outside of the cheese.
Put in the brie, and score the surface with a sharp knife in criss-cross fashion.
Push the slices of garlic into the cuts that you have made, along with the sprigs of fresh rosemary and thyme. Drizzle the whole thing with the olive oil. ?I like to sprinkle over a tablespoon of Pernod too, but that is up to you.
Cover with a large freezer bag and leave to rise for about 45 minutes (see page 27). During this time the rim of the dough will almost double in size.
While the dough is rising, preheat the oven to 375°F, and beat the eggs with the salt for the glaze.
Brush the rim of the dough with the egg glaze, and transfer the baking ?sheet to the preheated oven. Turn down the heat to 350°F, and bake for about 30 to 40 minutes, until the cheese has melted, and the rim of the brioche is a dark golden brown. If you lift up the parchment paper carefully, you should be able to see through it to check that the base of the brioche is also dark golden brown.
Remove from the oven, and holding the parchment paper, lift the brioche from the ring onto a board, and invite everyone to tuck in while it is still warm.
Crumb: Bake Brilliant Bread by Richard Bertinent © 2019 Kyle Books, and photographs © Jean Cazals.