Ideal with a smoked sage salt or a garlic aioli, these polenta sticks are wonderfully crisp for a fun appetizer or side.
Originally these ricotta and polenta chips were going to be fried. In fact I started to do so, but I was creating a bit of a mess. Plus the polenta chips were soaking up far more oil than my brain and hips felt comfortable with.
A light bulb moment occurred as I was scraping, prodding and trying to flip a chip that was falling apart and looking pretty inedible. Why aren't I baking these babies instead of frying them?
There is far less mess in the oven. No hot oil to deal with and associated cleaning up. You know, those splatters that cover not only you but the stove and half the kitchen.
The result, wonderfully crunchy polenta chips. I feel baking gives you a far superior polenta chip than frying.
See Also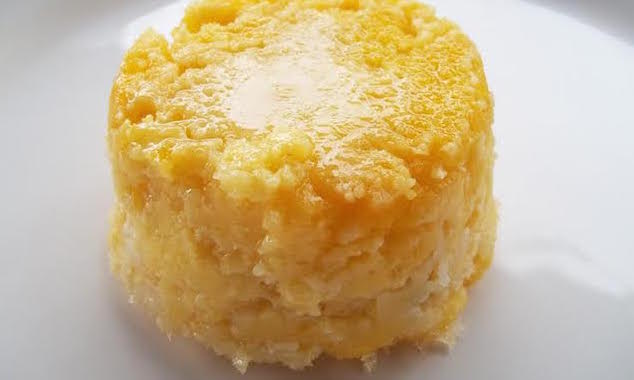 I served them on this occasion with a simple to make smoked sage salt. But I do feel they would go just as well with garlic aioli.
Find more innovative Italian-inspired recipes here.
Print
Author:

Sara McCleary

Category:

Appetizer, Side

Cuisine:

Italian-Inspired
1

L 33.8 fluid ounces chicken stock

160 g

5.6 ounces polenta

100 g

3.5 ounces parmesan cheese

200 g

7 ounces ricotta

25 g

0.88 ounces butter

20 g

0.7 ounces rosemary
Smoke Sage Salt
20 g

0.7 ounces smoked salt

20 g

0.7 ounces sea salt

5 g

0.17 ounces sage, finely chopped
Instructions
Line a rectangular brownie tin with plastic wrap.
In a large saucepan bring stock to the boil. Add polenta and reduce to a simmer. Continuously stir until the polenta is cooked through and all the stock has been absorbed.
Remove pan from heat and stir through parmesan, ricotta, butter and rosemary.
Leave to cool slightly and then place mixture in tin and smooth out evenly. Place plastic wrap over the top of the polenta mix. Smooth well with hands and place in the fridge for a few hours until chilled and set. I find it works best when left in the fridge overnight.
When the polenta is set and you are ready to cook, preheat oven at 180 deg C (360 deg F).
Remove wrap from the top of the polenta, and carefully turn out in one piece on to a chopping board. Remove the rest of the wrap. Cut polenta into 2cm square fingers/chips.
Place in the oven and bake for around 25 minutes until golden and crunchy.
While polenta chips are baking, make the smoked sage salt but combining salt and sage in a bowl.
When chips are ready remove from oven and serve immediately with the smoked sage salt.
Notes
I used rosemary as my herb of choice in these polenta chips. You don't have to; rosemary could quite easily substituted with thyme, basil, or even sage. But if you do decide to use sage, then hold back on using the smoked sage salt. Follow my aioli suggestion instead.
Sara McCleary
Food is a passion, not only eating but developing recipes with uniqueness and wow factor. Travel and photography fall a close second to food. A gifted recipe developer and food photographer. My blog, Belly Rumbles, was created to share my love of these things with willing readers. The ones that can put up with my rambling babble.