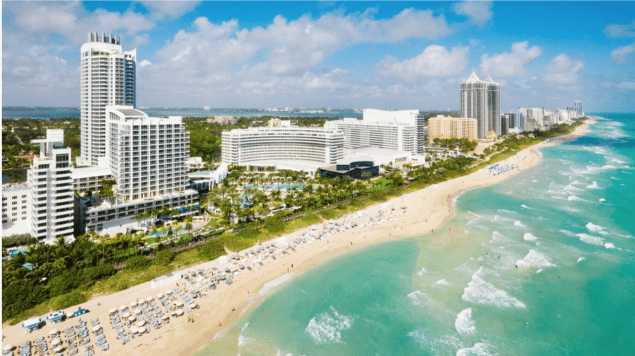 Miamian's are celebrating the return of Miami Spice 2019 which showcases the very finest restaurants offering up their best cuisine at conservative prices. Each week until September 30th Fontainebleau Miami Beach, Millionaire's Row iconic hotel is going a step further by offering a complimentary night in their 22-acre oceanfront Miami Beach hotel and a three-course prix-fixe dinner for two at either the award-winning Chef Scott Conant's Scarpetta, StripSteak by Michael Mina or Hakkasan where modern Cantonese delicacies are being served.
At Scarpetta, start with an Arugula Salad with pine nuts, pecorino cheese with a trucioleto vinaigrette or Mediterranean octopus with potatoes, capers, olives & smoked crema are two of the 4 Antipasti being offered. Select your Primi Piatti next which can be Duck and Foie Gras Ravioli or Branzino with corn, zucchini, olives & salmoriglio just to name a few. And leave room for dessert. Coconut Tapioca and Amedei Tuscan Chocolate with hazelnut crunch, passion fruit & praline ice cream are both on the menu and undoubtedly will be a hit.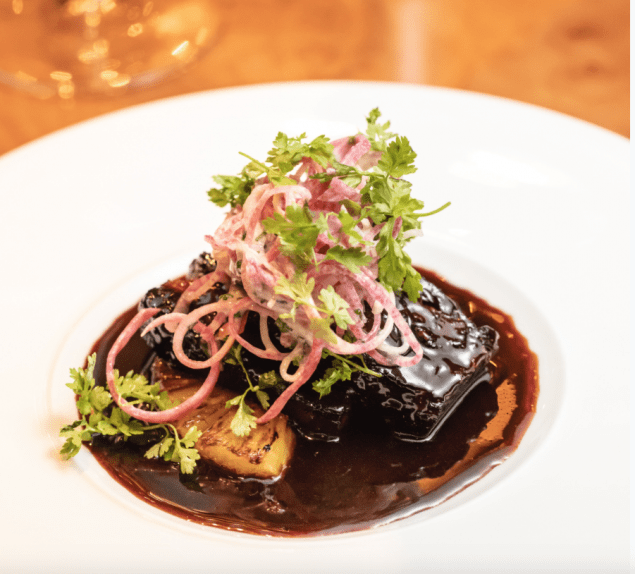 Take a stroll from Italy and come back to the States at Michael Mina's StripSteak. Start with the classics: Shrimp Cocktail or a BLT Wedge Salad but if you want to throw caution to the wind have a braised pork belly, smoked pineapple and radish salad creatively known as "Instant Bacon". No seriously, it's on the menu. And if you can muster up the strength (of course you can…its Miami Spice time) slice into a wedge of lip-puckering Key Lime pie. Smooth and silky with a hint of sweetness. Remember, you're staying in the hotel…..you don't have to go far after an amazing meal like this one.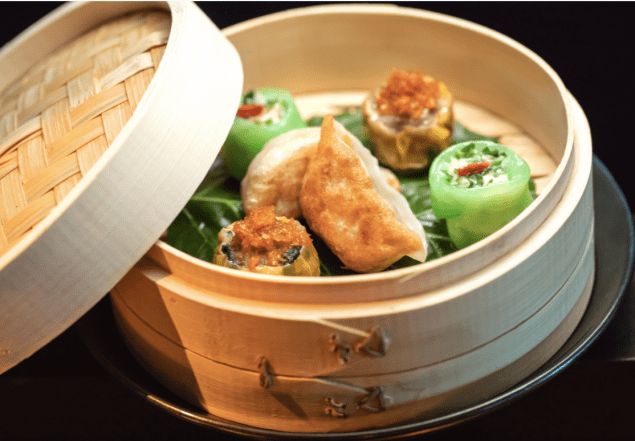 Not only will Hakkasan offer two separate Prix-Fixe dinner menu's with dishes like steamed Florida lobster with rice vermicelli in garlic sauce and Sanpei chicken with basil leaf they will continue to offer its weekend Dim Sum lunch on Saturdays and Sundays.
And don't worry, if you're a Vegetarian each restaurant will be able to accommodate your needs.
Here's the specifics:
Starting at $249 per night, the package includes:
Ocean View or above accommodations
Miami Spice Dinner for Two at Signature Restaurant of Choice
Overnight parking for one vehicle
Little Bleau Book at check-in, featuring valuable offers and savings throughout the hotel
BOOKING & TRAVEL WINDOW: through – September 30, 2019
For more information on Fontainebleau Miami Beach and Miami Spice, go to: www.fontainebleau.com/miami-spice.
Gabe Fanelli
In another lifetime I went to Culinary School (ICE) and graduated with a degree in Pastry Arts. I interned and worked for a bit in the Test Kitchen of Rachael Ray's Magazine "Everyday with Rachael Ray" but missed meeting her by 15 minutes. Currently, I'm the Marketing Director for Town Sports because after eating all of that pastry and working in a test kitchen, I needed a free gym membership.