It had been over a year and half since I boarded a plane. I'm fortunate enough to say, that's the longest stretch of time since childhood that I hadn't reached a cruising altitude of above 30,000+ feet; so I was hankering hard to travel. But where could I go that would introduce me to new cultures, fabulous new foods, get me away from the dipping New York temperatures and wasn't too much of a hassle to fly during these burdensome times of travel regulations? I turned down a few invitations until finally all my criteria was met with a chance to visit Saint Maarten in the Caribbean.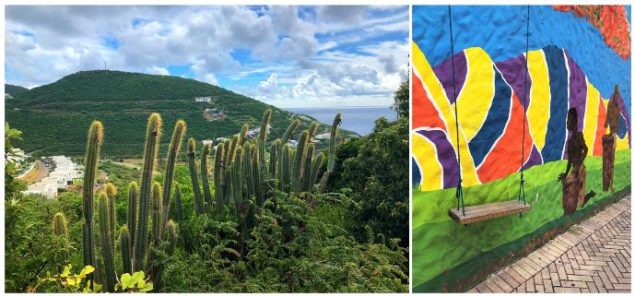 3 Nations in one
Part of the Leeward Islands, Sint Maarten was the perfect getaway I was hoping for. Just roughly 4 hours away via a direct flight from the NYC metro area, the island nation is really three-in-one. Aside from being a Caribbean island nation with the rich history and culture that it inherently has, the island is actually two separate European territories, as well. The southern region, Sint Maarten, is overseen by the Dutch and the northern part, St. Marten, is governed by the French. While having those distinctions, it will be difficult to see a clear delineation between the two territories since everyone is free to travel throughout the borderless island. Moreover, so many travelers have fallen in love with the island and have called it home. You'll quickly notice that the locals are really a melting pot of many cultures; not just the two that govern them.
To really experience the culinary offerings the island had to offer we hit various types of eateries from white-tableclothed dining to the most fast-casual roadside joints; and none were disappointing.
Fine Dining
Sale & Pepe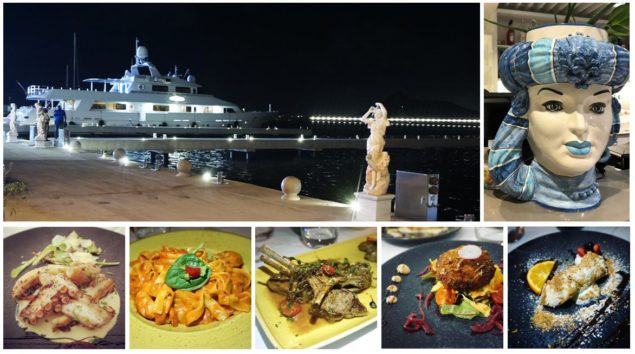 The first stop on our fine-dining tour of the island was Sale & Pepe. There Chef Davide Zagami exhibited his mastery of Italian seafood cuisine. Born in the ancient port city of Catania, Sicily, he essentially grew up in a seaside restaurant operated by his parents for almost four decades. It's no wonder that Chef Davide's food (of generous portions) shows an effortlessness and respect for the fresh ingredients that he's grown a passion for. I experienced this through his Fettuccine "Hennessy" with red prawns in pink sauce. Perfectly cooked pasta made a luscious bed for large sweet prawns in a unique and creamy sauce. No doubt, all of Chef Davide's seafood was cooked just right, but his non-seafood plates were just as well-prepared. Whether it be the vegetarian Sale & Pepe Vegetariana (vegetarian plate) or the Rack of Lamb Veneziana (lamb with garlic in wine sauce) Italy was well represented. Sale & Pepe sits right on the Marina in Simpson Bay which keeps the Chef in a restaurant right along the water much like his Sicilian upbringing.
Azul at Sonesta Ocean Point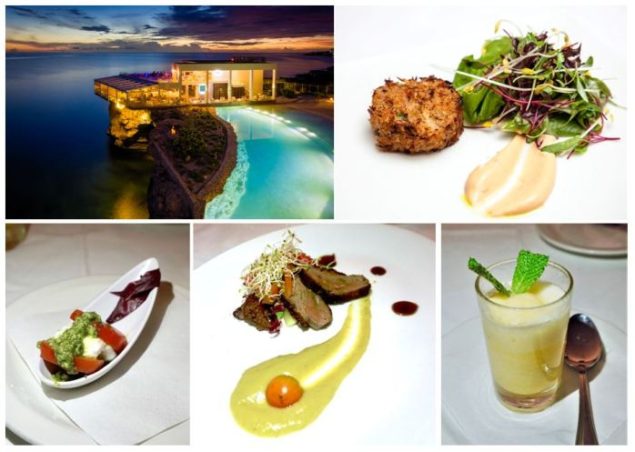 On the other side of Princess Juliana International Airport we had our next dinner at Azul, part of the luxurious Sonesta Ocean Point All-inclusive Resort. Set on the edge of a cliff overlooking Maho Bay, the views from any seat at the contemporary restaurant are simply magnificent. It's no surprise then that Executive Chef Francisco Almonte's plating of his continuously changing Mediterranean-themed dishes have to be as eye-catching as the restaurant's surroundings. The one-bite caprese salad amuse-bouche was just that – attention grabbing and appetite whetting. We ate fully with our eyes and mouths; and though the portions were made less for sharing, we all left more than satiated. A fellow diner mentioned that the crab-cake he ordered was the best he'd ever had. 
Protip: if they are serving the passionfruit sorbet palate cleanser when you're there…get two.
Ocean Lounge at Holland House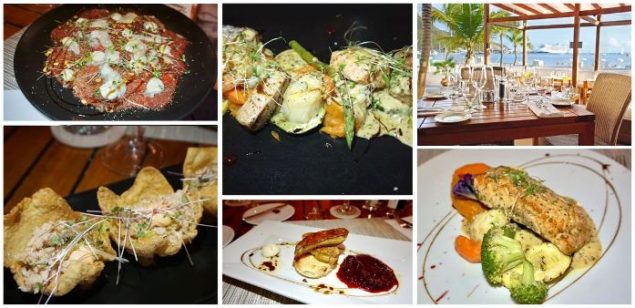 Unlike Azul, you don't have to be a guest at the hotel to dine at Holland House's Ocean Lounge (the only meal exclusive to hotel guests is breakfast). Not unlike the last two restaurants, Ocean Lounge is just a stone's throw away from the water. Moreover, it's centralized to the main thoroughfare of the historic capital of the Dutch side of the island, Philipsburg. So it's a great place to land and fuel up in style after walking up, down and around Front and Back street. Reservations are recommended as Chef Wendell Laurence's food draws in not only tourists but locals, as well. I almost filled up on appetizers because I sat at the center of the table and couldn't help but grab a bite from each plate passing me from one end to the other. The Crab Wontons were as texturally pleasing as they were delicious. The Wagyu Carpaccio completely had diners pausing their conversations to savor not only the meticulous look of the dish but each rich component and how they combined all together on the tongue. The philosophy behind each dish is that "they are packed with flavor, appeal to everyone…and have hints of the Caribbean in them." Not only was this philosophy evident in their appetizers but in the entrées, as well. My Grilled Seafood entrée was a gorgeous plate of grilled tuna, salmon, shrimp & scallops. The perfectly cooked seafood came together under a velvety champagne butter sauce that would go well with anything.
Protip: try to grab a seat at a table with an oh-so-comfy couch facing the Caribbean. 
Pure Ocean at Divi Little Bay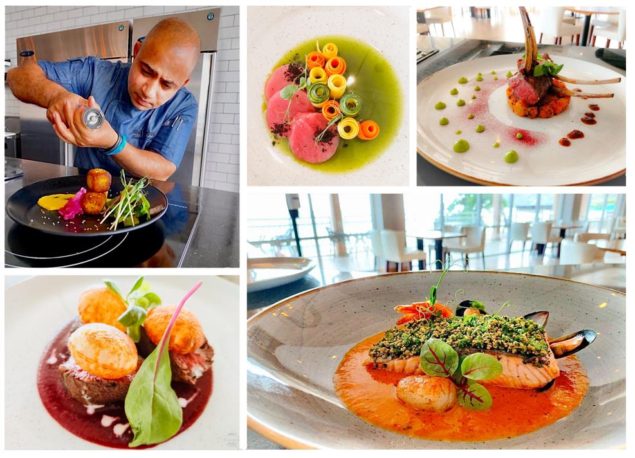 As we approached our farewell dinner at Pure Ocean, pangs of melancholy penetrated our tans and I could sense a collective unsaid resistance to return to our 9-to-5 mentalities. But that was quickly swept away by the remarkable hospitality that greeted us at the restaurant. We were quickly reminded why St. Maarten is called the "Friendly Island".  At Pure Ocean Executive Chef Anil Yadaf's skills were well displayed. He's highly inspired by local flavors and fresh ingredients which I look for when learning about a new destination's culture. In Chef Yadaf's own words, "I have always focused on more traditional methods of cooking with combinations of different spices and herbs where I can innovate food by keeping the soul of the dish very authentic and traditional. In my opinion, food should bring the ultimate joy to guests." And that it did. My proteins (scallops for the appetizer and filet for entrée) were tender and well-seared. The accompanying vegetables and garnishes could have stood alone on their own but balanced the meats deliberately while completing the visually stunning dishes.
Protip: Don't sleep on vegetarian/vegan options. we passed around the vegan dish (chana masala and roti) because our fellow vegan was so impressed by it. After tasting it, we understood why.
Food & Fun
The island isn't just about wine lists and tweezer-plated dishes. In fact, if you visit the folks at The Dutch Blonde and Pyratz Gourmet Sailing you'll see that you can enjoy their culinary offerings with a side of fun, as well.
Dutch Blonde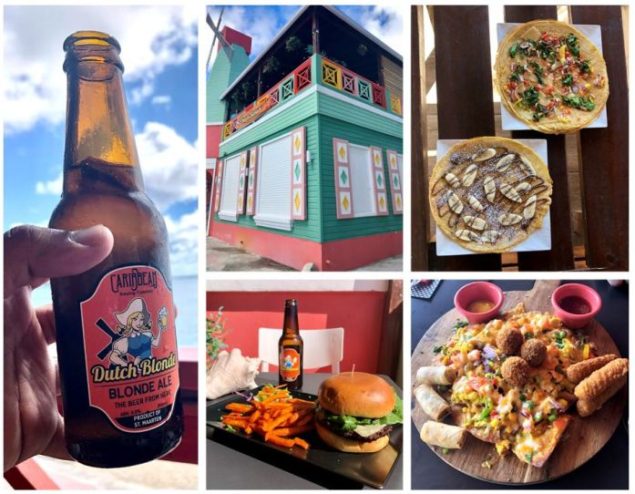 If you think Dutch Blonde is just a beach bar in the middle of Philipsburg's famed boardwalk, you'd be quite wrong. Helmed by entrepreneur, Sunil Vaswani, Dutch Blonde is more of a convivial exhibition space where the ardent entrepreneur can showcase his passion and love for Sint Maarten; it's a place where his ideas come to life. Naturally, the second story beer garden that overlooks the beach serves the international award winning beer of the same name. "Dutch Blonde" the beer is an easy to drink yet full-flavored golden ale that is deserving of its award. It is brewed by Vaswani's Caribbean Brewing Company located close by in Pointe Blanche. Visitors are welcome there to visit the Brewery's sustainable operations where his other beers are brewed, as well. Back at the beer garden there's plenty to keep you occupied. You can unwind at the bar, grab the mic during karaoke nights, and try one of the escape rooms that Vaswani recently opened. My group partook in the 1920's themed room (with Dutch Blonde Ale in hand, of course) and to my surprise, it left me wanting to do the other rooms in subsequent visits. 
But back to the food… with an award winning ale, Vaswani couldn't skimp on the quality of his food items. Whether it be the burgers, wings or nachos, each dish seemed to be given the close attention that Vaswani gives all his guests. Eating at Dutch Blonde allowed us to taste Dutch favorites like Bitterballen which are also known as Dutch meatballs, but are more akin to croquettes than your typical meatball. New to the menu are Pannenkoeken (Dutch pancakes) which we were lucky enough to be one of the first to try. Pannenkoeken are large in size (over a foot long) and are more similar to crepes than American pancakes. These large flapjacks can be topped with vegetables and a savory sauce or with fruit and sweet condiments. Natrually, we had to try both.
With all Sunil Vaswani has built for himself and Sint Maarten, he should stand as proud as the windmill that sits atop the Dutch Blonde Bar while it watches over the Great Bay.
Pyratz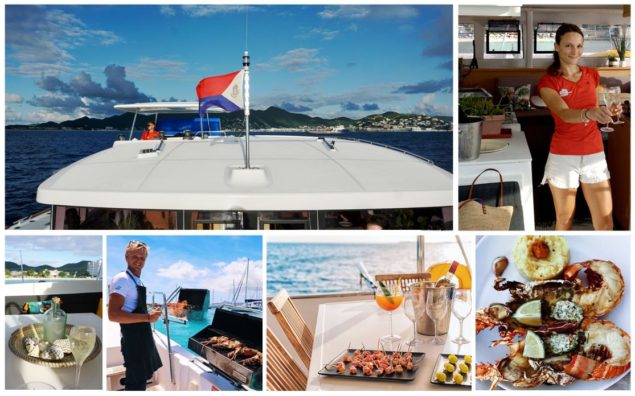 Pyratz could have fallen under the "Fine dining" group because they are billed as "Gourmet Sailing" (and the food quality was certainly of that category). But since we did eat in our bathing suits, with cocktails in hand while we let the sea air wash over us, it had to fall under the "Fun" category. With so many things to distract you while on the gorgeous power catamaran, make sure to take a moment and savor the fresh drinks and food prepared below deck. Freshly made finger foods, dips and spreads are practically necessary to help temper the refreshing and oh-so-boozy cocktails you won't be able to resist. Guests can also enjoy entrées such as duck or lobster, freshly grilled on the boat.  We were a bit full before we boarded, but then worked up an appetite when we reached the bay where we would snorkel with fishes, paddle-board to shore and hang out on the giant floating mat that the crew provided. Before leaving that bay we experienced an unforgettable sunset that could melt anyone's worries away.
Roadside Lolos
Though "fine" and "fun" dining is something I look forward to when I'm travelling, I never feel like I've gotten to know a country or region until I've eaten like a local and tasted the food that they grew up with. In Sint Maarten, a great way to experience just that is by visiting a "Lolo". Lolos are small roadside eateries that can look like little shacks, a converted shipping container or food truck but are typically open-aired stalls where food is barbecued in a free-standing grill. While some can be a bit rough-and-ready, others, like the two we ate at, were a bit more established.
See Also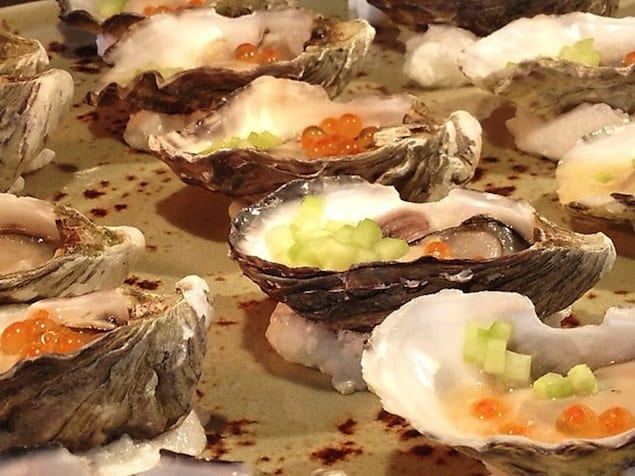 Captain's Rib Shack

Literally our first stop upon arrival, Captain's Rib Shack gave us our first taste of the island with heaps of fresh BBQ, baked mac n' cheese, rice and a national staple: the Johnny Cake. Supposedly, "Johnny Cakes" evolved from "Journey Cakes" that were widely eaten on-the-go. These days the fried flatbreads are eaten for breakfast, alongside barbecue, as a snack or dessert. When eaten with the piles of grilled meats, baked side dishes and rice the only journey you'll be taking is to the closest lounger to sleep off a self-induced food coma.
Sexy Beef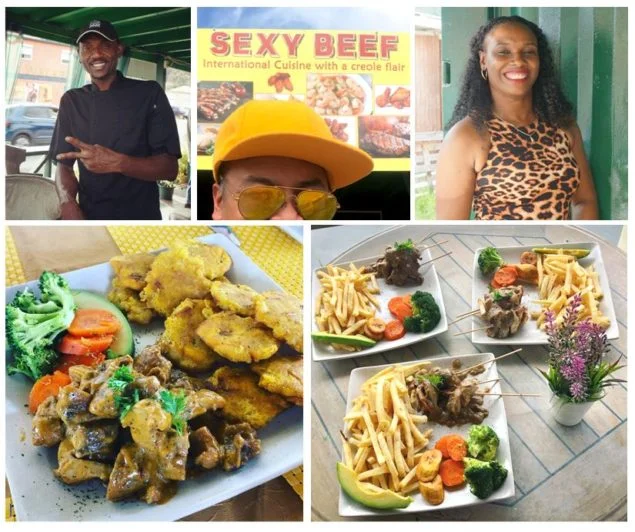 The other Lolo we stopped to eat at will put a grin on your face even before you get there because just saying its name, Sexy Beef, will lighten your mood. Your smile will just get bigger when you try the wonderfully grilled barbecue served on actual dinnerware (for those "dining in"). I ordered the hurricane conch which was a real taste of the Caribbean. A popular choice was the skewered bbq with velvety, peanutty satay sauce.
Protip: Order extra satay sauce. You'll want to dip your fries or tostones into it.
"Snack Bar"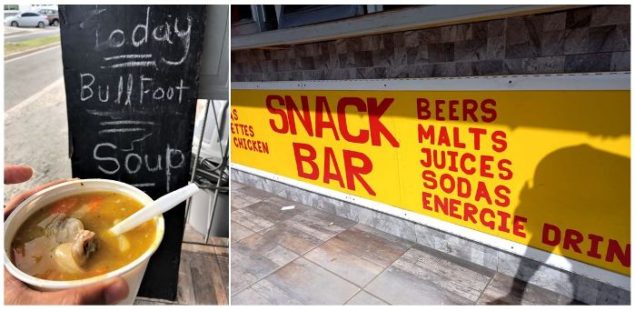 Two Lolos that we just picked up food at actually had probably my most memorable dishes because they were brand new to me. Looking for a quick bite, we stopped at "Snack Bar" on Longwall Road to get large meat pies. There I noticed a sign for their special of the day "Bullfoot Soup". I could not resist…and i'm glad i didn't. The soup was more like a hearty stew that had root vegetables, sticky gelatinous beef and pillowy dumplings. The soup itself was rich, slightly herby and everything i look for in a homemade stew that is cooked for hours. It was like a Caribbean Goulash or Callos. 
Ketty's Kitchen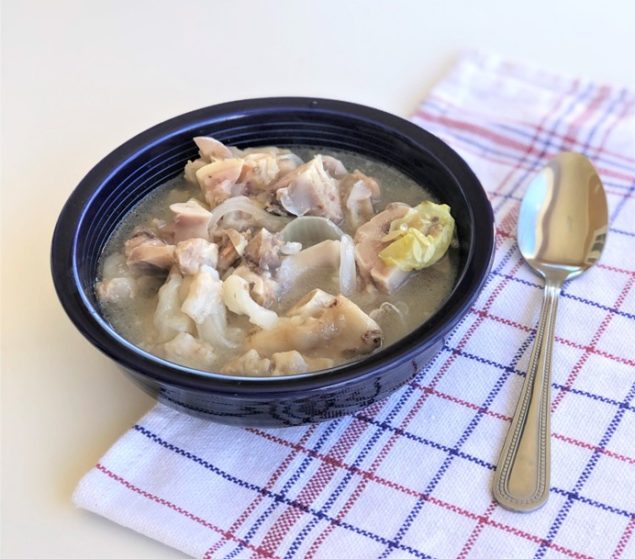 Probably my favorite dish of the trip had to be from a roadside Lolo called Ketty's Kitchen on the Pondfill. It is Souse which from the look of it is far from the meticulously plated dishes we enjoyed at hotel restaurants, but it's just as tasty. Made by slightly pickling pig's feet and tails, the finished product may look too boney to be a dish, but to me that instantly translates to flavor. This traditional, slightly tangy dish, is not a dainty one. I dove in and ate with my hands to make sure I got all the sticky goodness off each bone. No doubt, Ketty's Kitchen knows knuckles. 
'Til I Return…
I am so glad I chose St. Maarten as my post-lockdown maiden voyage. It has awakened my fervor for new flavors and innovative cooking. It reminded me of all the beautiful and friendly people and cultures I have yet to encounter. Special thanks to Marla Chemont & the Sint Maarten tourism bureau and all the wonderful hosts who made us feel uber-welcome.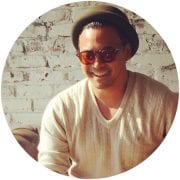 jordi adiao
I learned early in life to embrace your awkwardness... now, are you going to eat your chicken skin?