The Holidays are long over, but that doesn't mean you have to stop drinking sparkling wine. In fact, dark and cold winter nights can sure use a little help from a bubble or two.
In our book, sparkling wine is not seasonal, and we happily drink it year-round. It's the perfect way to add a little glamour to even the grayest and most drab of days, and there's a sparkling wine to pair with almost any kind of food.
Now, the sparkling wine market has exploded over the past 5-10 years, so how do you know what you should be drinking right now? Well, you turn to Honest Cooking of course – as we took it upon ourselves to sip our way through hundreds of wines in order to come up with a list of fabulous and festive list of sparklers for every wallet; accompanied by a few words along the way from the winemakers themselves.
Argyle Brut Rosé 2015-$50
Winemaker's Notes: The 2015 sparkling wine vintage in the Willamette Valley was exemplary, showcasing the alluring depth and clarity the region has to offer. Narrowing down and focusing in on the windy, high elevations of the Eola-Amity Hills, and specifically our Spirit Hill Vineyard, this year's Brut Rosé aligns rose petal, peach skin, and cracked fennel with energetic mineral length and creamy texture.
J Vineyards Cuvée 20 Brut NV – $38
Winemaker's Notes: The vibrant and approachable Cuvée 20 Brut NV opens with nuanced aromas of toasted almond, followed by notes of Braeburn apple, dried cranberry,and ginger-snap. A delicate dance of bubbles leads to a soft palate with flavors of lemon meringue pie, as the wine's creaminess is whisked away by a lively finish.
La Marca Luminore Prosecco Superiore – $30
Winemaker's Notes: Luminore sparkles with a pale, golden straw hue and lively bubbles, bursting in the glass. Delicate aromas of white flowers and stone-fruits complement the soft, creamy-texture. Subtle hints of fresh citrus, pear, and nectarine round out the exquisite palate. Clean, crisp acidity balances a touch of sweetness and offers a light, refreshing style.
Endrizzi Piancastello Brut Riserva Millesimato – $21
Winemaker's Notes: Vivid straw yellow color, high-spirited perlage, minute and continuous. The perfume is intense, particularly refined, and reminiscent of bread crust, accompanied by light notes of vanilla and honey. Dry, clean, and elegant, an especially soft and persistent mouthfeel.
Domaine Mittnacht Frères Crémant d'Alsace Brut – $23
Winemaker's Notes: This is a dry sparkler made from white varieties including Pinot Auxerrois, Pinot Blanc and Riesling. The blend boasts notes of brioche and crisp citrus flavors, that combine into a refreshing pairing for all summer parties from the backyard to the pool.
Graham Beck Sparkling NV Brut, Western Cape – $35
Winemaker's Notes: Made from the traditional Méthode Cap Classique base wines of Pinot Noir and Chardonnay, its unique silver-pink hue is obtained by an enzymatic reaction during the transport of the Pinot Noir fruit to the cellar. The fine, lively mousse is brisk on the palate, showing hints of oyster shell, fresh lavender, and subtle hints of berry and cherry.
Louis Roederer Brut Premier Champagne – $50
Winemaker's Notes: The freshness, finesse, and brightness of Brut Premier make it the perfect wine for festive occasions. Its structured texture, richness, and length are distinctly winey. It is a full, complex wine that is both rich and powerful, whilst remaining a great classic.
Korbel Extra Dry – $15
Korbel Extra Dry is a fresh, off-dry California sparkler that is light, luscious, and always a crowd favorite. It features delightful flavors of bright citrus, vanilla, and spice. Double- and triple-cream cheeses, dried fruits, pâté, spicy Asian cuisine.
Mumm Napa Blanc de Blancs – $24
Winemaker's Notes: Meaning "white of whites", our Blanc de Blancs is an incredible blend of Chardonnay and Pinot Gris. The Chardonnay contributes to the wine's bright, elegant citrus tone, while the Pinot Gris adds an appealing stone fruit character that enriches the wine's texture and flavors. Our Blanc de Blancs displays complex aromas of lime, sweet Meyer lemon, and golden apple. Crisp and focused on the palate, its bright citrus, apple, peach, and brioche flavors persist throughout a long, mouthwatering finish. This wine is a perfect match with oysters, calamari, and salads.
Boizel Réserve Brut Champagne – $40
Winemaker's Notes: The robe is brilliant straw gold. The effervescence shows great finesse with tiny bubbles in swirling columns. The expressive, fine, and fresh nose opens on white flowers aromas (hawthorn) followed by an elegant fruity ambiance with notes of white peach, apricot, hints of citrus fruits, and brioche. Its texture is seductive, fresh and round, well balanced. The first aromas are magnified, joined by intense notes of pear compote and acacia honey. The final is rich with lovely persistence.
Bollinger Special Cuvée Brut Champagne – $66
Winemaker's Notes: Special Cuvée is perfect shared among friends, for a simple and meaningful moment. It is the champagne we give to the people we love and who love nice things. To enhance its unique style, bouquet, and aromas, Special Cuvée is best served between 10 and 12°C. You can enjoy Special Cuvée right away, or choose to age it in your cellar
Luc Belaire Gold Brut – $29
Winemaker's Notes: Produced in Burgundy, France from handpicked Chardonnay and Pinot Noir grapes, Belaire Gold is stunning inside and out. Balanced and elegant, this classic cuvée is made with an organic sugarcane dosage, a historic touch dating back to the wines of the 1920s French Années folles, which adds a lovely length and structure to the wine.
Bricoleur Flying by the Seat of Our Pants Brut – $45
Winemaker's Notes: Ripe, full and concentrated, this Brut boasts an intriguing and complex nose of citrus blossom and light berry. Deep and rich, yet thoroughly refreshing on the palate, its creamily textured, multilayered flavors of guava and mango segue into a crisp and refreshing finish.
Moët & Chandon Grand Vintage Brut Champagne 2012 – $75
Winemaker's Notes: The attack is soft, supple, and fluid. The palate then develops texture, with a softness like cashmere or felt. This initial softness gradually reveals a purity, the crisp structure lengthens, lingering, to offer an iodized, tangy finish, underscored by a mouthwatering hint of grapefruit.
Sterling Vineyards Bland de Blancs – $23 
Winemaker's Notes: The Blanc de Blancs sparkling wine is a glistening pale straw color in the glass with ribbons of fine bubbles. The aromas of green apple, lemon citrus, pear, and lemon cream are distinctive. The palate is fresh with fruit-forward flavors, zippy acidity and a creamy mouth with long, smooth finish. This is a sophisticated and elegant wine with balanced fruit, structure, and acidity.
Scharffenberger Brut Excellence N.V. – $20
Winemaker's Notes: Scharffenberger Brut Excellence is made using the méthode traditionelle process, whereby the wines are individually bottle-fermented before being riddled and disgorged. Most of the base wines undergo malolactic fermentation, which softens and rounds out the blend. The wine is approximately 60% chardonnay and 40% pinot noir. The full malolactic style adds a vanilla cream character producing a round and full-bodied wine.
Laurent Perrier Brut Cuvee Champagne Rose – $80
Winemaker's Notes: La Cuvée Rosé was created in 1968 from the boldness and know-how of the House of Laurent-Perrier. Perfected at each stage of its making, Cuvée Rosé is acknowledged for its consistency and its high quality. It is characterized by its ripe red fruit aromas, high intensity, and great freshness.
Kuentz-Bas Tradition Crémant d'Alsace Brut N.V. – $24
Winemaker's Notes: With rich aromas of green apples, flowers, citrus, and spice. The palate is slightly creamy with tastes of orange, lemon, and tart green apple skin. There are also notes of minerals and almonds along with a dry, vibrant finish.
Meadowcroft Blanc de Blancs 2010 – $34
Winemaker's Notes; Complex layers of Honeycrisp apple and pear mix with toasted brioche and honeycomb. A creamy and velvety palate shows stone fruits such as ripe nectarine with delicate floral notes finishing with bright acidity. This wine is a great match for a variety of food pairings from oysters, calamari, shellfish, and fresh green salads. Also a playful match for Asian dishes and salty, deep-fried foods.
Segura Vidas Cava Brut Rosé – $26
Segura Viudas Brut Rosé is a perfect example of what a Cava Rosado should be, with its intense fruitiness, on both nose and palate, lively color and finesse. Made principally from the Trepat variety. This black grape, originally from Conca de Barbera, is grown is only grown on 1,000 ha in the whole Denomination.
Henriot Souverain Brut Champagne N.V. – $39
Winemaker's Notes: It bears the expression of the great Champagne terroirs through its balance of pinot noir and chardonnay. It's highly distinctive aromatic expression and length on the palate make it a superb aperitif Champagne.
Cuvaison Brut Rosé 2016 – $50
Winemaker's Notes: The 2016 Brut Rosé cuvée is a blend of 70% Pinot Noir with 30% Chardonnay. The Pinot provides depth and roundness to this sparkling wine and offers pretty raspberry and Rainer cherry notes that meld with the bright, green apple, lychee, and citrus character of the steelier and firmer Chardonnay fruit.
Gran Moraine Brut Rosé N.V. – $50
Winemaker's Notes: Aromas of Asian pear, honeysuckle, dragon fruit, rose petal, brioche, wild strawberry. Flavors of tangerine, kumquat, nectarine. Great balance and acidity, vibrant and exceptionally clean all the way through the finish, phenomenally precise.
Camille Braun Cremant d'Alsace Brut Rose – $25
Wine Enthusiast: There is a lovely note of wet earth before hints of fresh rose hip appear on the nose. The palate is both mellow with flavors of ripe red apple and fresh with spicy peppery tartness. This is light but frothy, full-flavored but not heavy— a lovely, easy apéritif with lots of red-apple fruit on the dry finish.
Henriot Blanc de Blancs Champagne – $65 (Sparkling)
Winemaker's Notes: Tasting reveals an exceptionally fresh minerality, enhanced by the significant proportion of reserve wines, with the promise of excellent cellaring potential. The nose expresses freshness with delicate citrus fruit and white-fleshed peach notes. The freshness continues on the palate with great clarity as the lemon hint continues and melts into notes of buttery brioche. Beautiful length and wonderfully rounded in the mouth.
Besserat de Bellefon Bleu Brut Champagne – $48 
Winemaker's Notes: Simply dressed, the warmth of its presence surrounds the place like velours. Its sight reveals a deep clarity of minerals and a unique balance. Carried by the current of a journey at the water's edge, by remaining true to itself, it pays tribute to the life it bears within. That of its elders is the seed of tomorrow, but that of today is the fruit full of boundless energy and the entry into the world of BB.
Nyetimber Tillington Single Vineyard (England) 2013 – $125 (Sparkling)
Winemaker's Notes: The Tillington Single Vineyard comes in limited quantities and is only produced in specific vintages. Light gold and hints of silver with minuscule bubbles – and even more beautiful to taste, its aromas encapsulate the toasted topping of crème brûlée and meringue, building into strawberry and cherry in the glass. Flavors of mandarin and pastry lead to a vanilla flavor, ensuring it is both long and balanced with underlying power.
Mionetto Cartizze $37 (Sparkling)
Winemaker's Notes: This elegant Cartizze boasts luminous golden highlights that are fluted by a near-endless, delicate bead of tiny bubbles. A majestic, multi-faceted bouquet releases seductive impressions of apple and pear, alongside notes of citrus and glazed almond. On the palate, it is crisp, well-balanced, and elegant.
Baumard Cremant de Loire Carte Turqoiuse Brut – $25 (Sparkling)
Winemaker's Notes: The NV Carte Tourquoise is extraordinarily consistent, with markedly fresh aromas of pears and almonds, and a rich, complex palate enlivened by a refined mousse. A beautiful and original interpretation of the category.
Langlois-Chateau Cremant de Loire Brut Rose 2012 – $25 (Sparkling)
Winemaker's Notes: With its freshness, fine bubbles and exceptional fruitiness, this Langlois, Crémant de Loire Rosé Brut is an excellent aperitif wine and is ideal for red fruit desserts.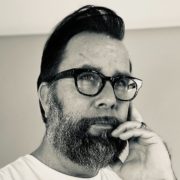 Kalle Bergman
Kalle Bergman is a food writer and media entrepreneur who is the founder of Honest Cooking and PAIR Magazine. As a food writer, his writing has been regularly featured in publications like Gourmet, Los Angeles Times, Huffington Post and Serious Eats. He is obsessed with simple food, more often than not from his native Scandinavia.