A super food, plant-based rice salad packed with fresh ingredients including mango, red onion, radish, celery, chili, herbs, pomegranates and cranberries.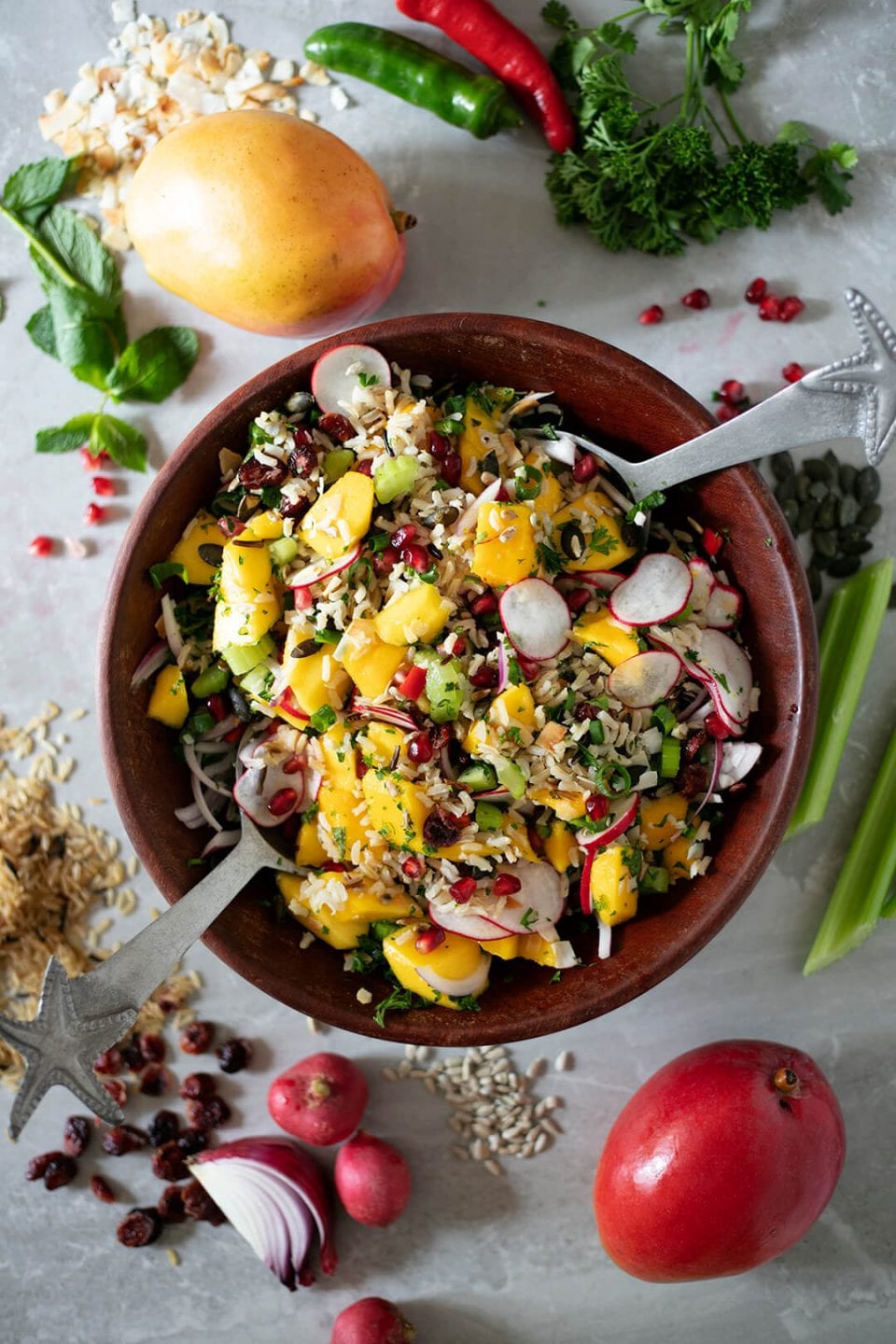 There is no way to describe this dish other than SUPER! I had to use that word, because it literally is a super salad. Packed with SUPER healthy, fresh and tasty ingredients, this Mango and Rice Super Salad can be your next potluck dish, side dish to a healthy and meaty roast, or simply a meal on it's own.
Nourishing your body with the recommended 5 a day can be a tough task if you are not used to eating an array of fresh ingredients. This salad makes eating healthy a breeze. It is packed with nutritious (and not to mention delicious) ingredients. If you have cooked rice (think leftovers here guys…) this salad is super quick to throw together. The best part is that it can last for up to a week in the fridge. Desk lunch sorted!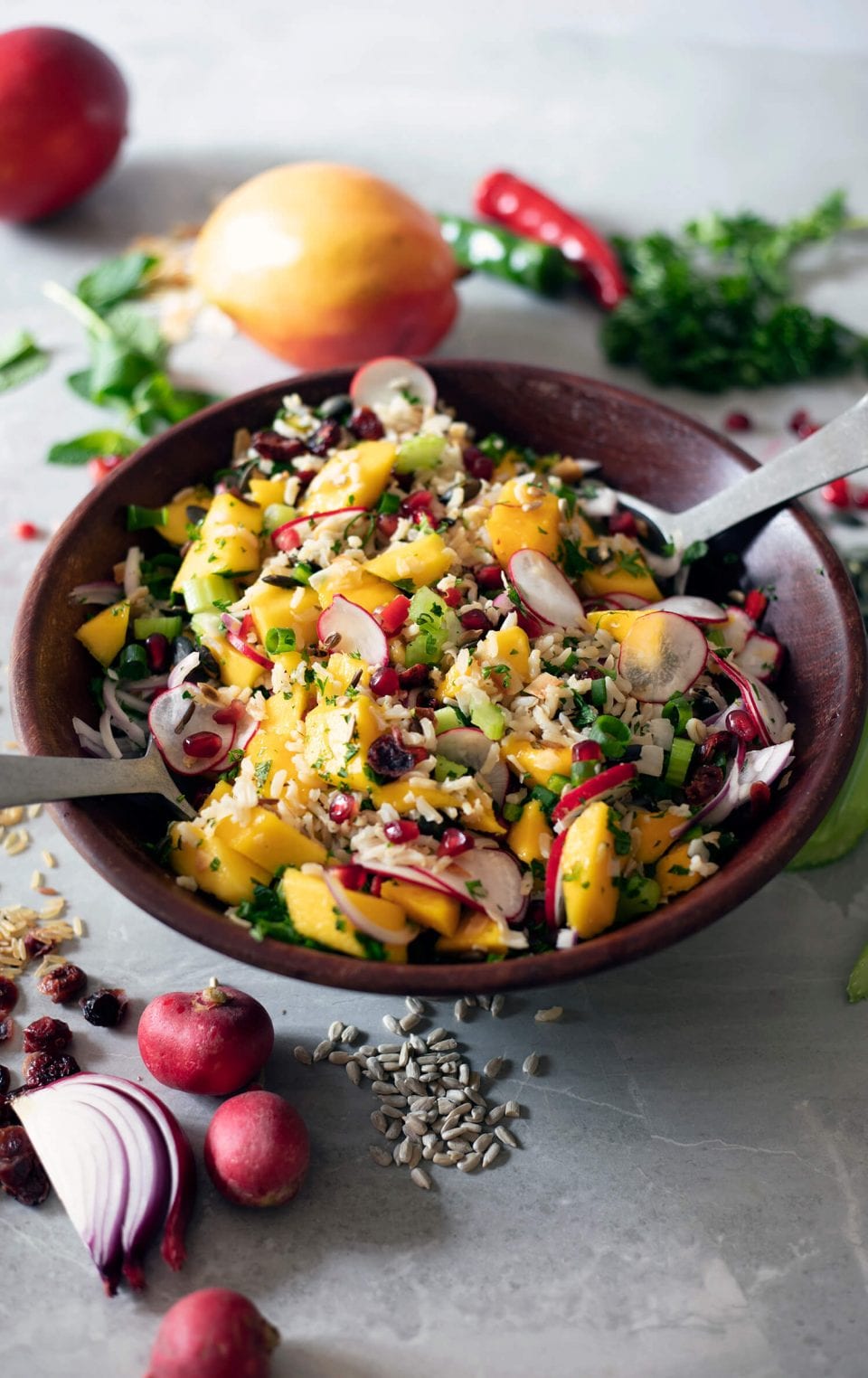 Since including a bit more plant based foods into my diet, I seem to be craving the weirdest combos. The usual salad suspects like lettuce, tomato and cucumber seems totally boring and so 90's. Right? Instead, I dream of adding stone fruits, watermelon and mango into my normal green salads and I am loving it.
Rice makes its appearance often on our dinner table. Never have I loved leftovers more. Since it is gluten free, I tend to lean towards brown and wild rice for my plant based salads. Any grain will work well here, think of protein rich quinoa and a quick dirty couscous. This salad is totally vegan and plant based, so you can just go ahead and dive right in.
Click HERE for the salad recipe.
Anina Meyer
Having a dynamic, free and crazy personality, this shows in my cooking. I love sharing whole food recipes, honest food with easy accessible ingredients and mouthwatering photos. I am a recipe developer, food stylist and food photographer and owner of Aninas-recipes.com, my personal food and recipe portal.