Chef Miguel Molina reimagines vibrant dishes from Peru, Mexico, Brazil, and Argentina with a modern and fun twist. 
Steps away from New York's Broadway Theatre District is La Pulperia, a Latin American restaurant spotlighting a seafood-forward menu. The restaurant takes its inspiration from the pulperias, or small grocery stores and bars found in rural parts of South America where communities gathered to exchange goods. You can expect to experience a similar charming and homey atmosphere from the moment you enter its doors.
The Vibes
Playing into the seafood-themed menu, the restaurant is reminiscent of sitting on a rustic ship. The nautical space is complete with warm wooden panels, exposed brick walls, and light fixings strung with thick rope. Warm bulbs illuminate the space to give visitors a cozy feel, almost like dining in a friend's living room. Antique mirrors are stylishly hung, spotlighting the natural light and adding a vintage touch. The overall ambiance that La Pulperia has created will invite you to sit here longer than you might expect.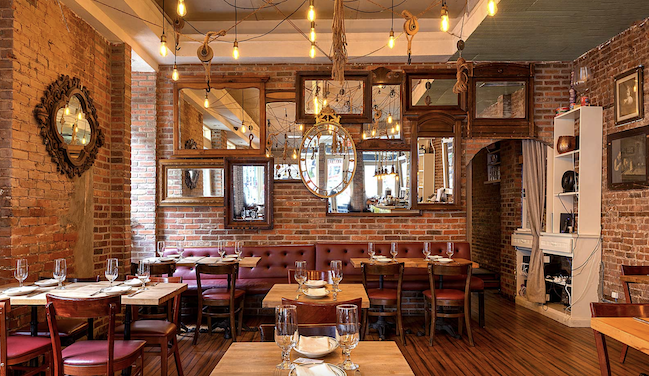 The Pours
The cocktail menu is clad with South American spirits, carefully crafted to complement the Latin origins on the menu. Standouts include the refreshing Del Callao, featuring Pisco, an unaged brandy distilled from wine and fermented juice. Pisco has been produced exclusively in Peru and Chile for centuries. For a little dazzle, try The Mean Julep, a concoction of whiskey, fresh lime juice, Chile Morita Syrup, and mint, garnished with 24-karat gold flakes. If cocktails don't tickle your fancy, choose from their extensive wine list featuring bottles from Latin America, Spain and Portugal.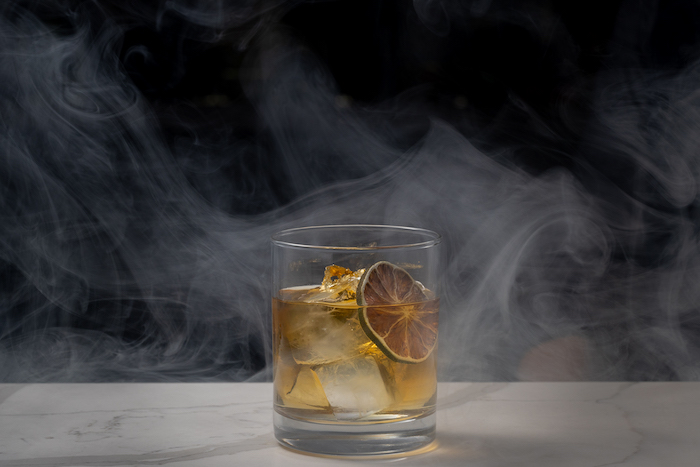 The Eats
The menu showcases many classic Latin American dishes creatively reimagined to infuse cross cultural flair. Start your meal off with the fried empanadas, stuffed with blue crab meat and crisped to golden perfection. Opt for another crowd favorite, the queso fundido, complete with Chihuahua cheese, Spanish chorizo, roasted poblano peppers, and caramelized onions. Don't forget the raw bar, with options like the sushi-grade yellowtail tuna on the Hamachi tostada, or the ceviche mixto. The trick is to not fill up before the entrées arrive.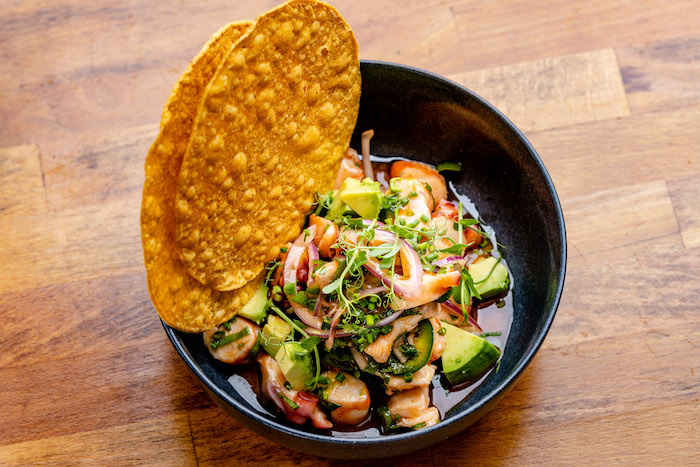 Dishes here are artfully plated with careful attention to detail, color and composition. For your entreé, try the Moqueca Mixta, a twist on the national dish of Brazil which is typically a seafood stew – this one is made with squid, langoustine, mussels, white fish, scallops, clams, cod, and even Spanish chorizo, topped with green coconut-cilantro rice. For a non-seafood melt-in-your-mouth house specialty, snag the short ribs pappardelle.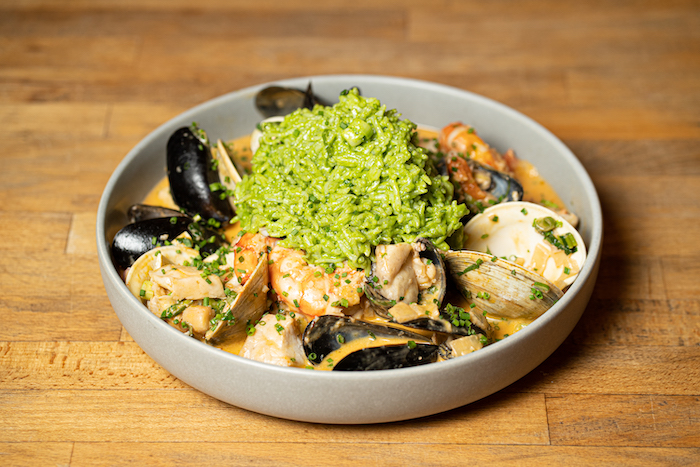 Whether you're dropping in for a pre-show dinner or looking for a weekend experience like their iconic bottomless drag brunch, your time at La Pulperia will be the perfect Midtown treat.
La Pulperia
623 Ninth Avenue New York, NY 10036
Website