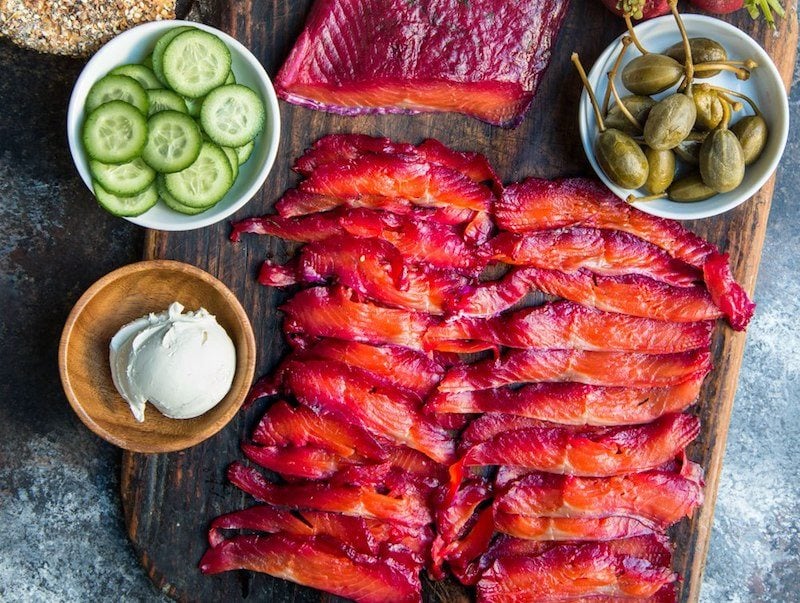 This beet-cured gravlax is made with horseradish and dill to give the salmon a stunning hue that is a perfect transition food with the root vegetables of winter and into the bright colors of spring.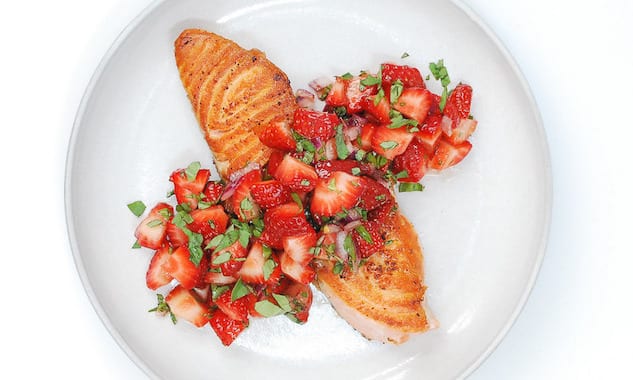 Seared salmon is topped with a bright, bold strawberry salsa that also makes a beautiful dip for summer snacks.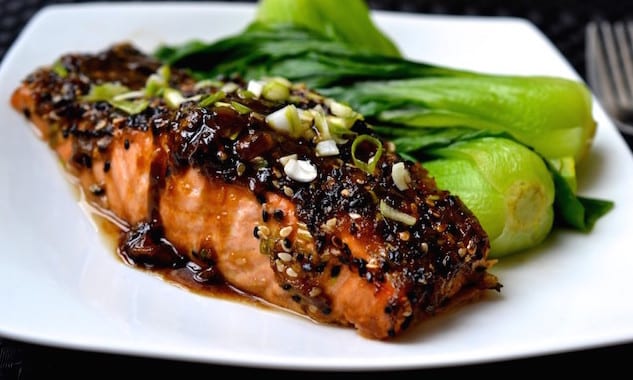 Easy to accomplish on a weekday, Asian-style ginger and soy sauce thickens as it cooks and is perfect with a crispy sesame crust and the moist fish inside.