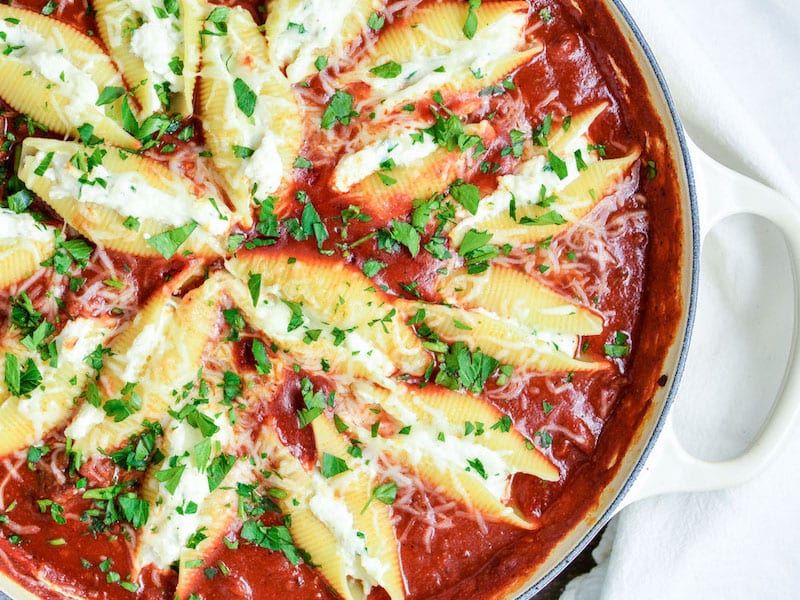 Ricotta stuffed shells are layered with a flavorful, homemade tomato sauce studded with Italian sausage. This is true comfort food.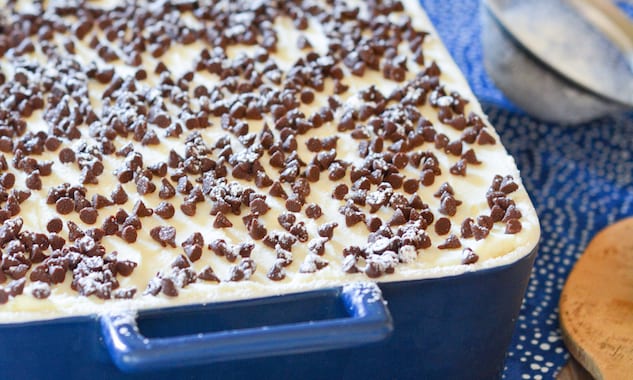 Also known as a poke cake, try this take on a traditional cannoli. Without buttercream, this cake is not too sweet with ricotta and mascarpone topping.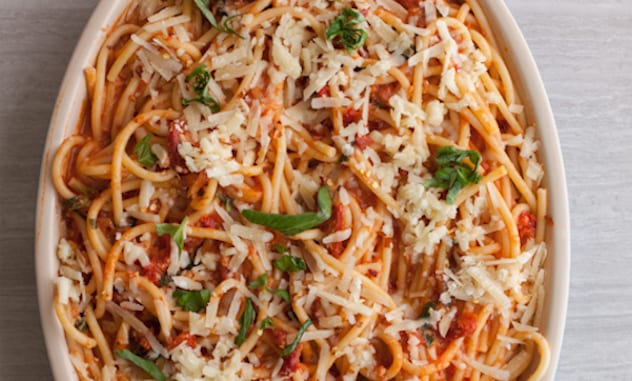 Warm up during winter with a hearty pasta with enough for leftovers. Let the hollow noodle hold a secret stash of the smooth sauce for delightful bites.