We're nutty for these sweet and savory almond recipes and we're pretty sure you will be too.
Did you know February 16th is National Almond Day? It doesn't require a particular day for us to express our love for the nut. Loaded with energizing protein, beneficial fats and fiber, vitamins and minerals, almonds are often our go to snack. Check our more benefits of almonds here. Not to mention, they take dairy-free or even vegan recipes to the next level with their umami-like flavor qualities. So, from breakfast to dessert, with everything in between, here are a few of our favorite sweet and savory almond recipes to help you cook and eat smart.
Breakfast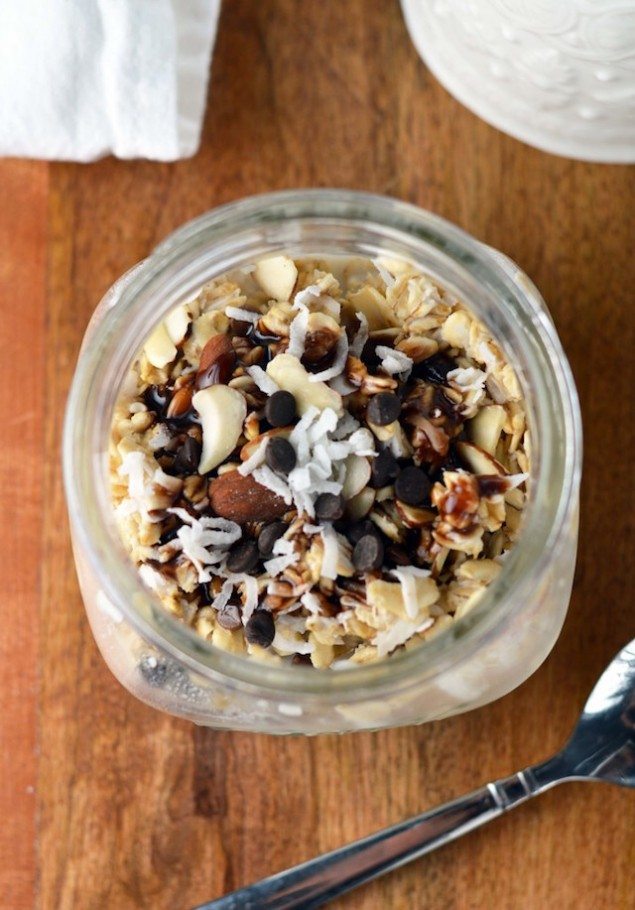 Almond and Chocolate Overnight Oats
Make your breakfast as sweet as an Almond Joy bar with overnight oats made with coconut, chocolate, and almonds. Really, almonds can be added to any bowl of oats. See the recipe.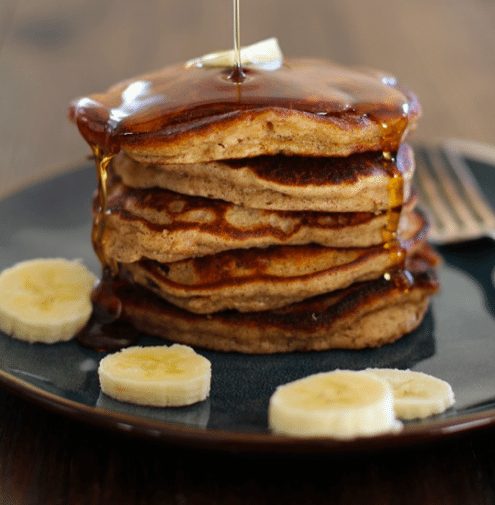 Banana Bread Almond Flour Pancakes
These almond flour pancakes are full of protein and are naturally sweetened, making them a very healthful breakfast. See the recipe.
Snacks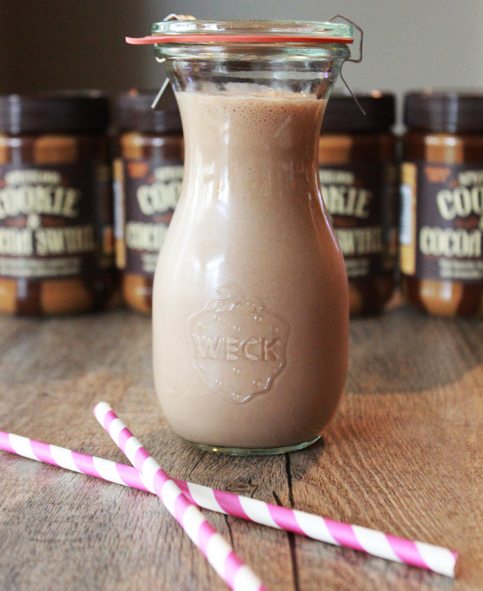 Almond and Cookie Butter Oatmeal Protein Shake
Protein powder adds just enough nutritional value to justify serving – or sneaking – this sweet shake for a post-workout snack. See the recipe.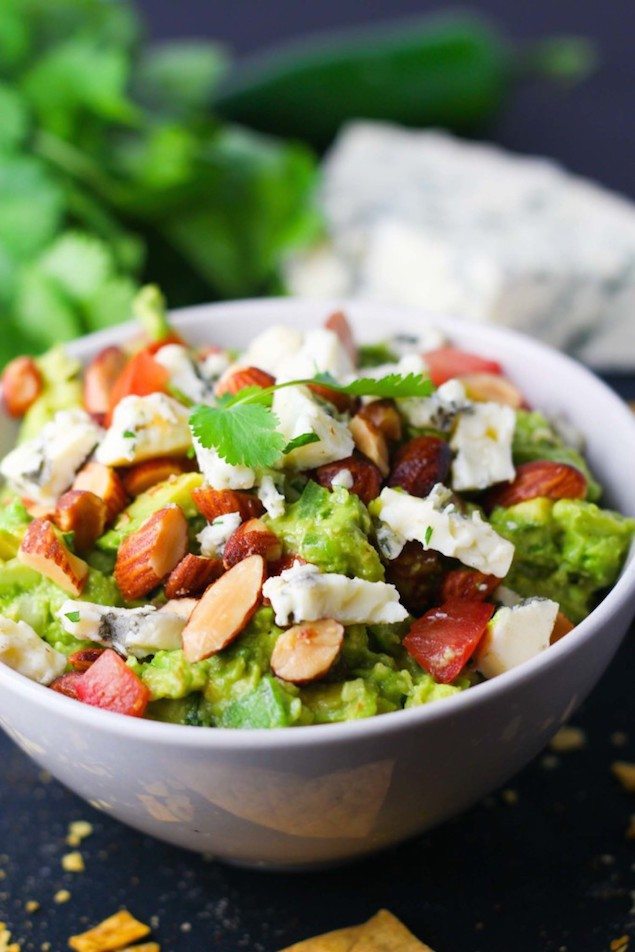 Blue Cheese and Almond Guacamole
Take your guacamole dip to the next level with creamy, tangy blue cheese and smoked, salty almonds. See the recipe.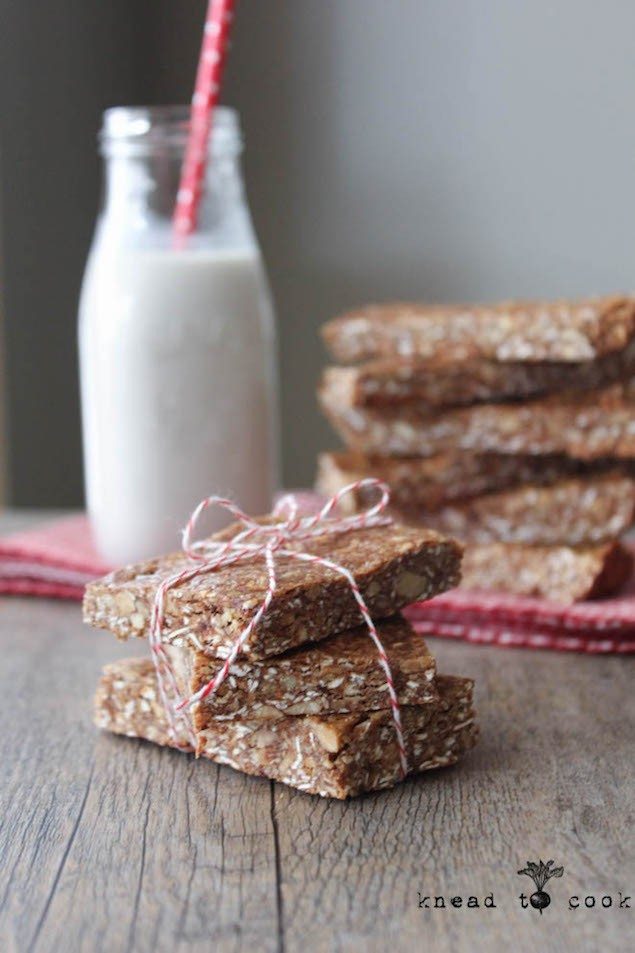 Almond Butter and Maple Bars with Oats
Make bars for the next time you need a quick snack that is delicious and good for you. Boost healthy fats and improve brain function while enjoying them. See the recipe.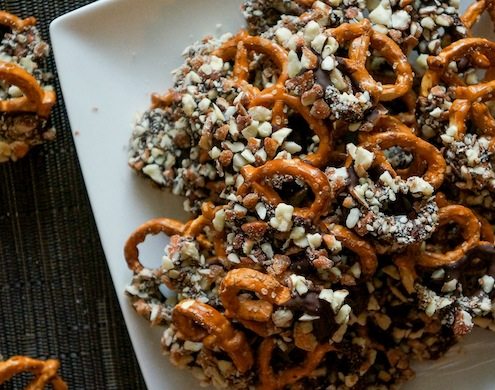 Cayenne Chocolate Almond Covered Pretzels
Our new favorite sweet and salty snack. They're addictive, you were warned. See the recipe.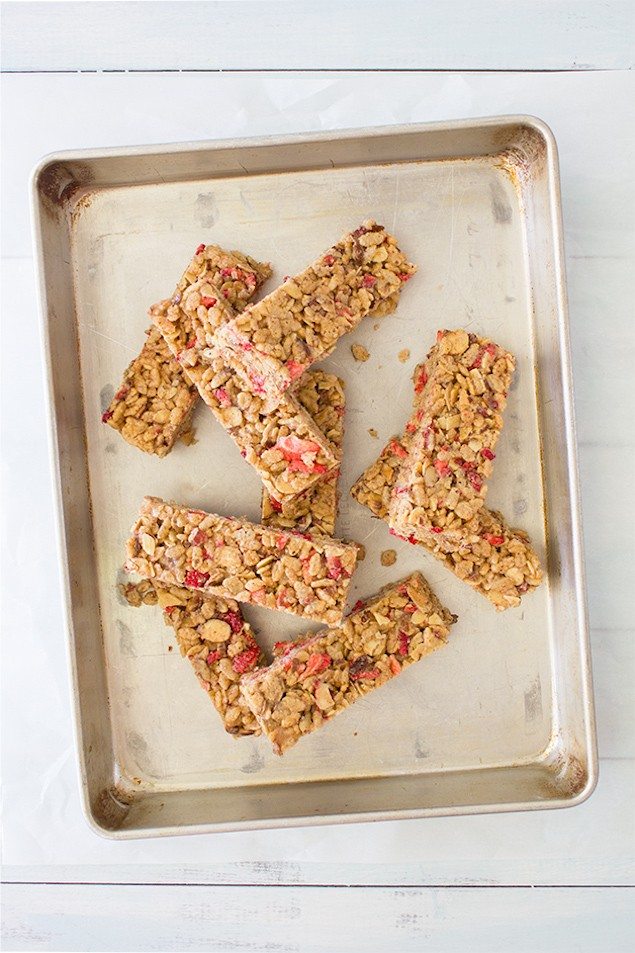 Strawberry and Almond Cereal Bars
Granola bar recipes can include many ingredients and take hours to make, but this recipe calls for only five ingredients for easy brown rice cereal bars with sliced almonds. See the recipe.
Almond Butter Chocolate Smoothie
After a workout or a crazy day you need a pick-me-up. This smoothie tastes like peanut butter cup, only way better for you. See the recipe.
Lunch and Dinner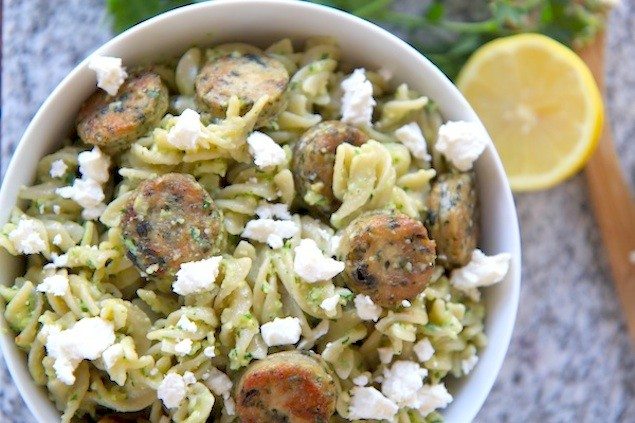 Sausage, Feta, and Almond-Parsley Pesto Pasta
Save money and use almonds instead of pine nuts in your next pesto. Fresh parsley pesto and feta make for a bright and light dinner. With added garlic chicken sausage, this meal is sure to satisfy hunger. Try using chickpeas for a vegetarian option. See the recipe.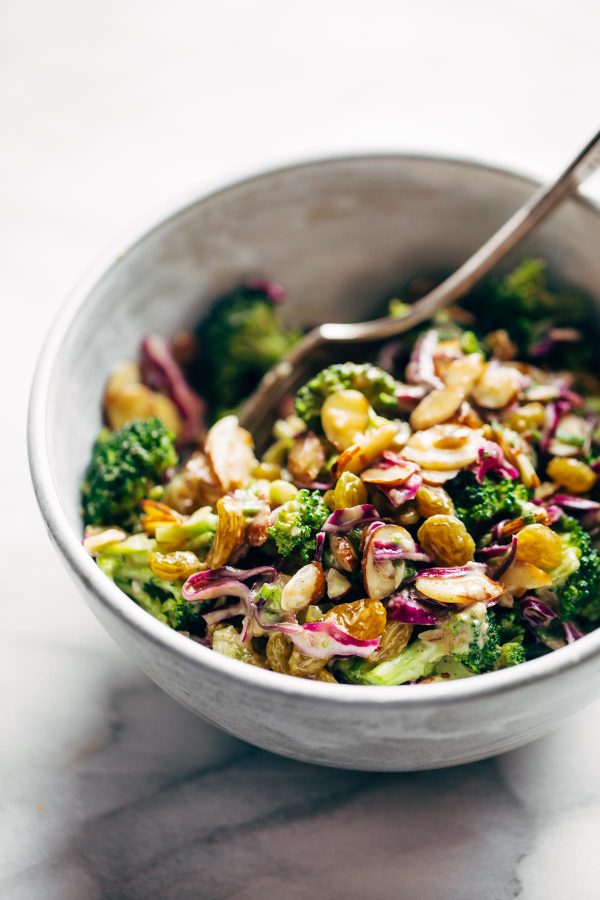 www.pinchofyum.com
Broccoli Salad with Creamy Almond Dressing
This broccoli salad doesn't need a drop of mayo, instead toss with a creamy, nutty almond dressing for great flavor. See the recipe.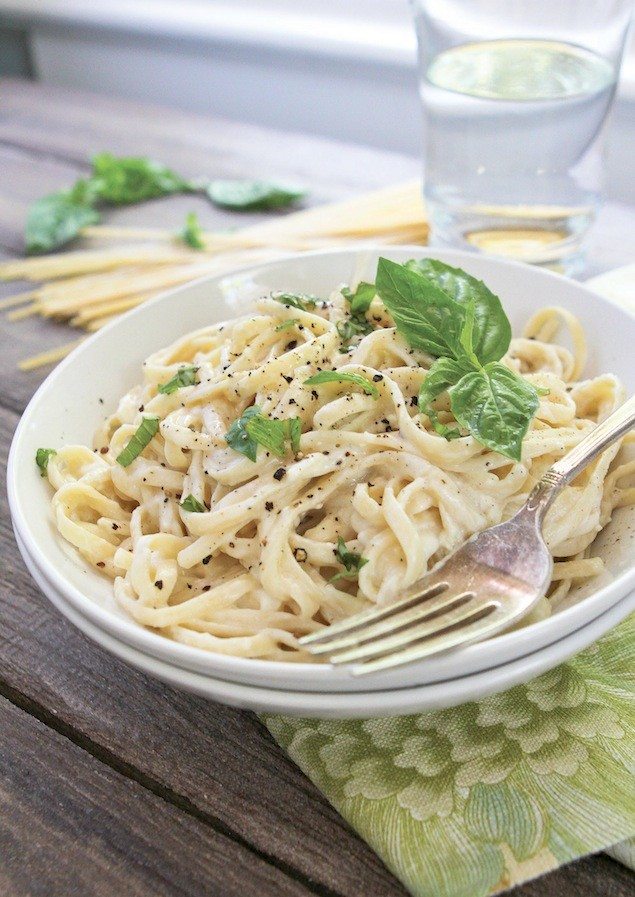 Dairy-Free: Almond Milk Alfredo
A simple Alfredo sauce takes the cream and cheese out of the classic version but retains so much flavor. A vegan sauce uses creamy almond milk to make a dietary-friendly dish. See the recipe.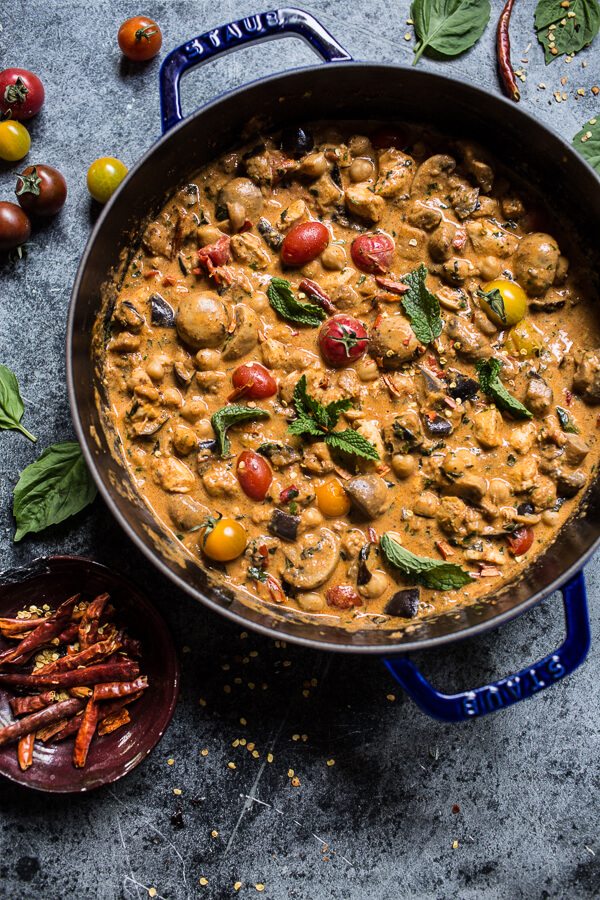 www.halfbakedharvest.com
Simple Almond Chicken
This simple chicken curry is taken to the next level with almond milk and butter. See the recipe.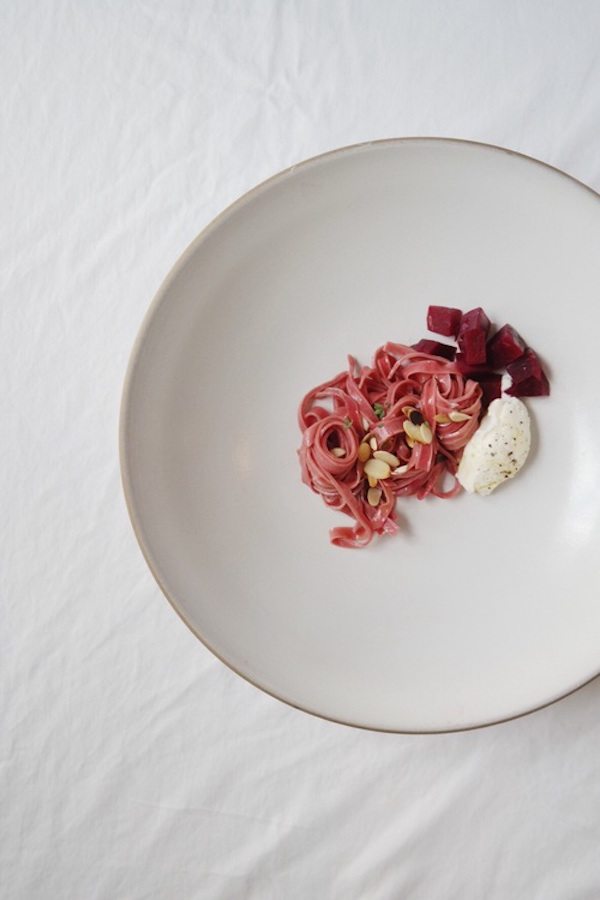 Almond and Beet Fettuccine
A beautiful handmade beet pasta speaks for itself and only requires simple ingredients, like almonds, to be served alongside it. See the recipe.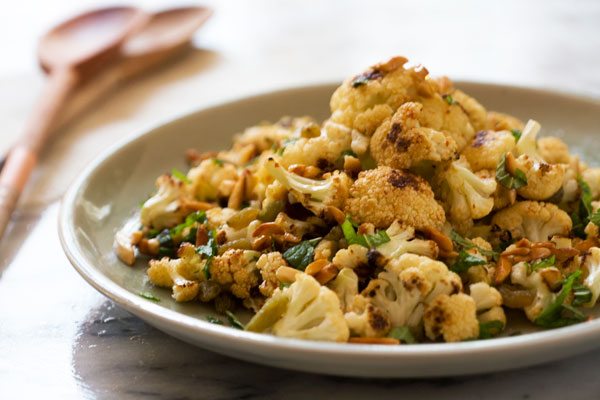 www.acozykitchen.com
Roasted Cauliflower, Golden Raisin and Candied Almond Salad with Harissa Dressing
If ever one thought cauliflower was boring, this recipe will change their mind. See the recipe.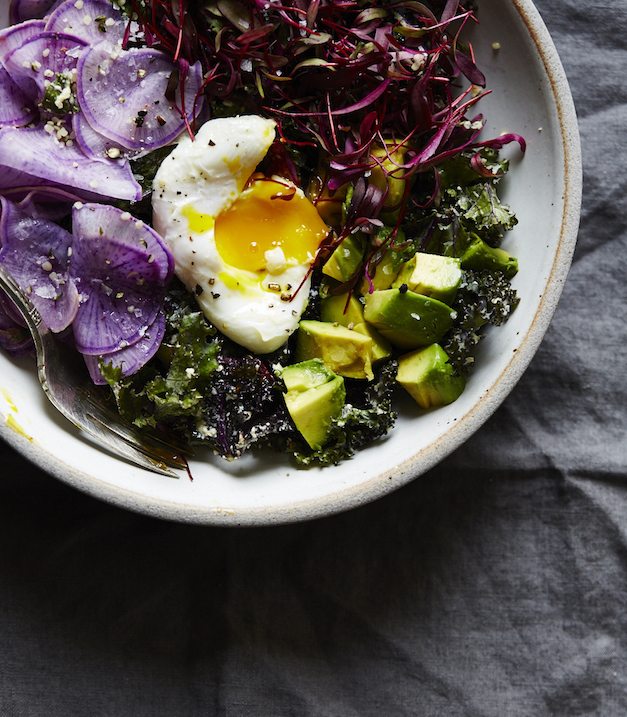 Colorful Kale Caesar Salad with Poached Egg
A fun take on a caesar salad with bright radishes, creamy avocados, a deliciously messy egg and a dairy-free almond dressing for the perfect zing of flavor. See the recipe.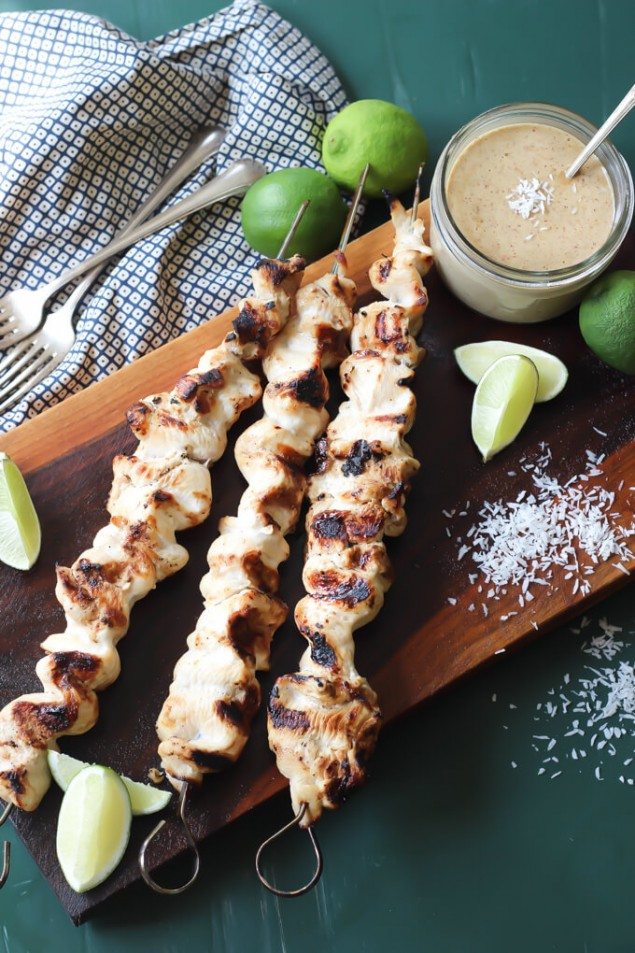 www.wickedspatula.com
Coconut Chicken Satay with Almond Dipping Sauce
Grilling season or not, this coconut chicken is the perfect meal with a faux-creamy almond sauce. See the recipe.
See Also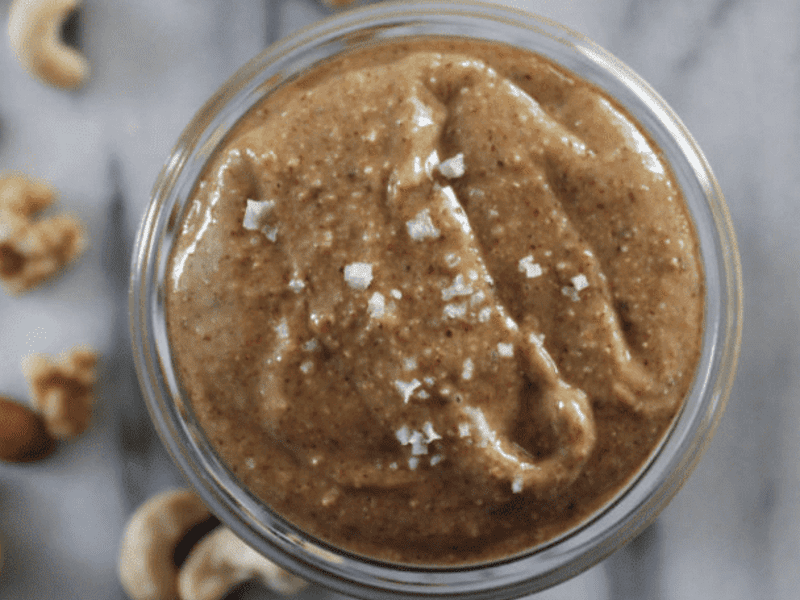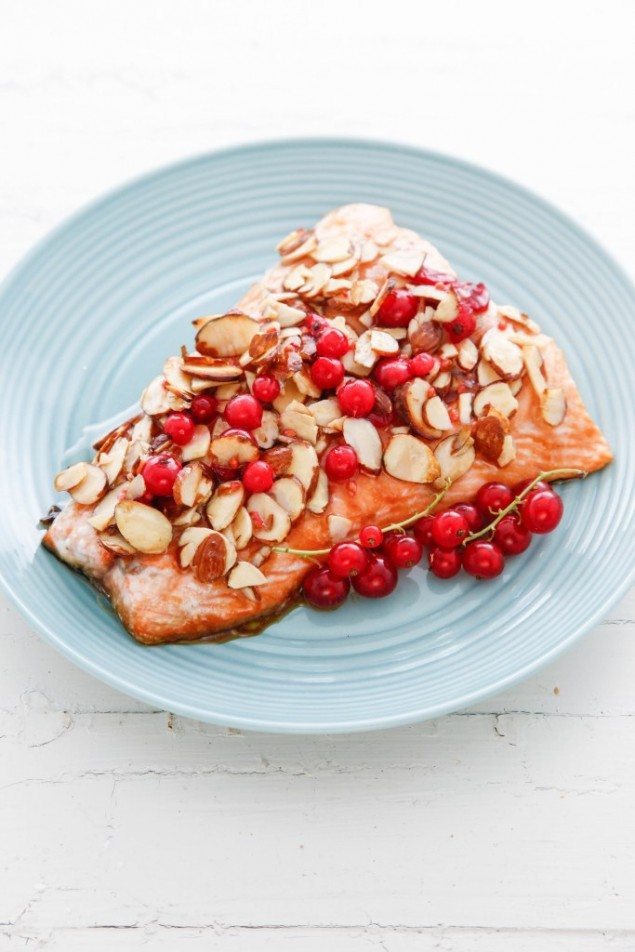 www.thebrooklyncook.com
Honey Almond Salmon
With just a few ingredients, you too could be eating this juicy, nutty salmon. See the recipe.
Dessert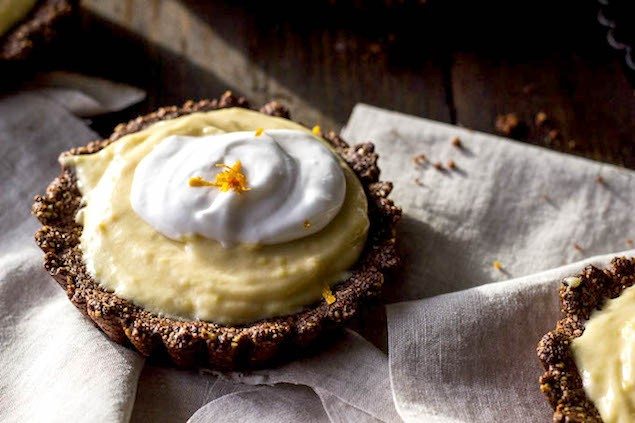 Chocolate-Almond Tarts Filled with Blood Orange Mousse
Blood orange mousse is made dairy-free with coconut whipped cream that is coupled with a chocolate-almond crust to round things out. See the recipe.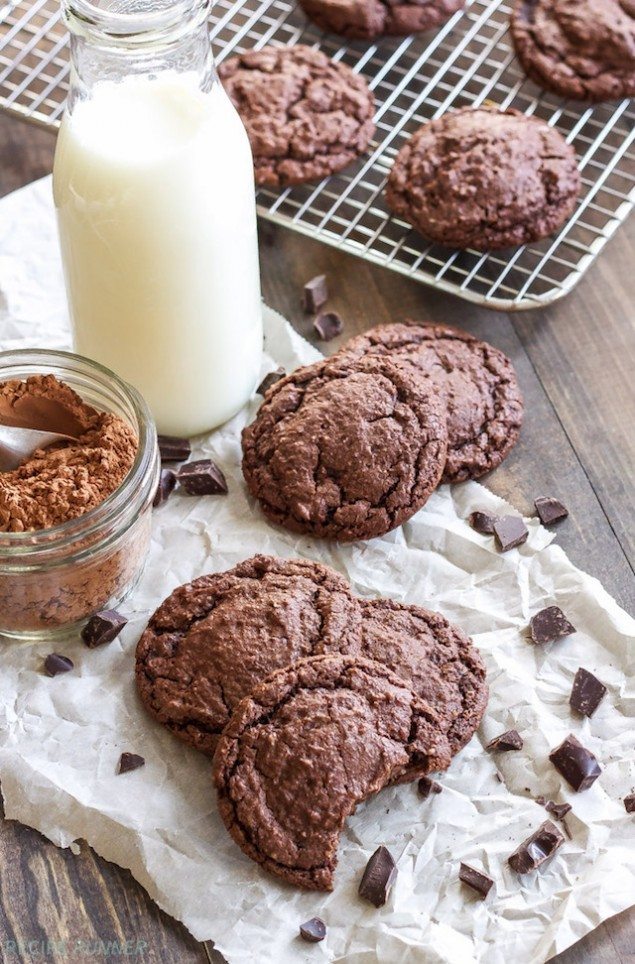 Like a chewy brownie, these soft chocolate cookies are mixed with almond flour for a delicious nutty taste. See the recipe.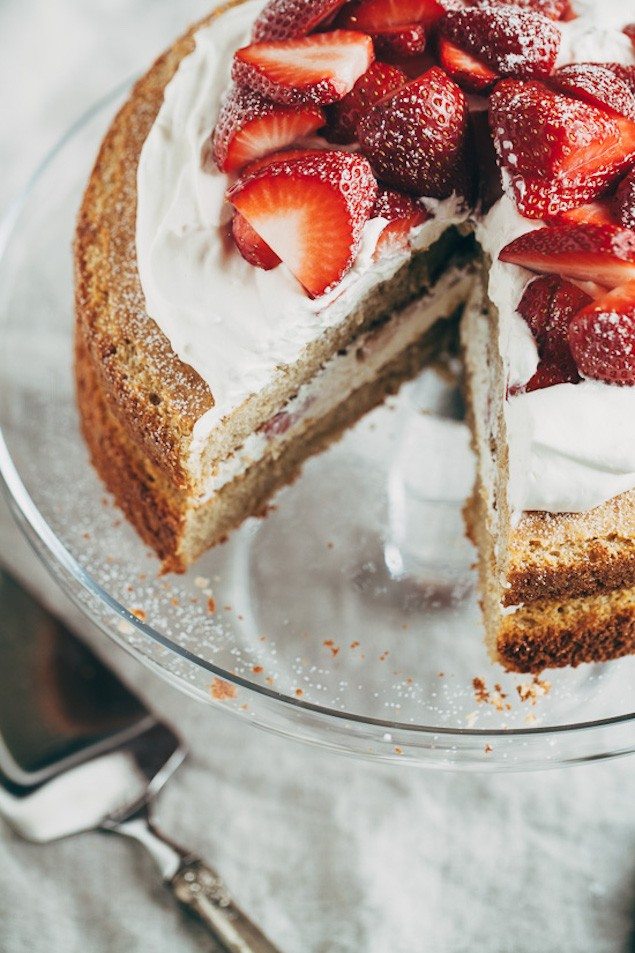 Strawberry Almond Cake with Mascarpone Cream
A simple, unfrosted almond cake with a filling of mascarpone cream with a topping of strawberries. It's rustic appearance is quite charming for spring and summer. See the recipe.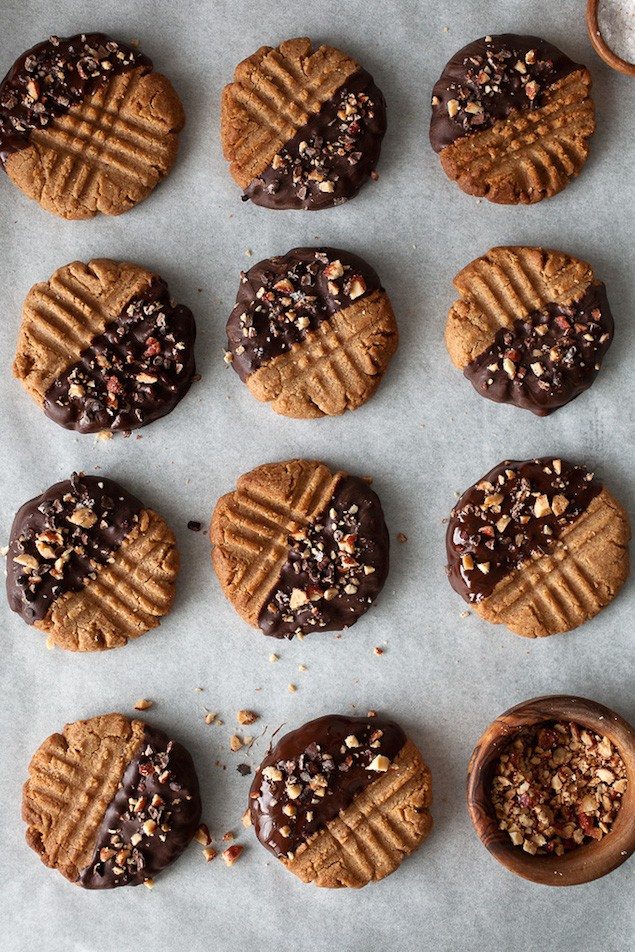 Dipped Almond Butter Cookies with Fleur de Sel
Sweet almond cookies are dipped in dark chocolate, topped with a touch of salt to bring out the delicious flavors and sprinkled with crunchy cacao nibs. See the recipe.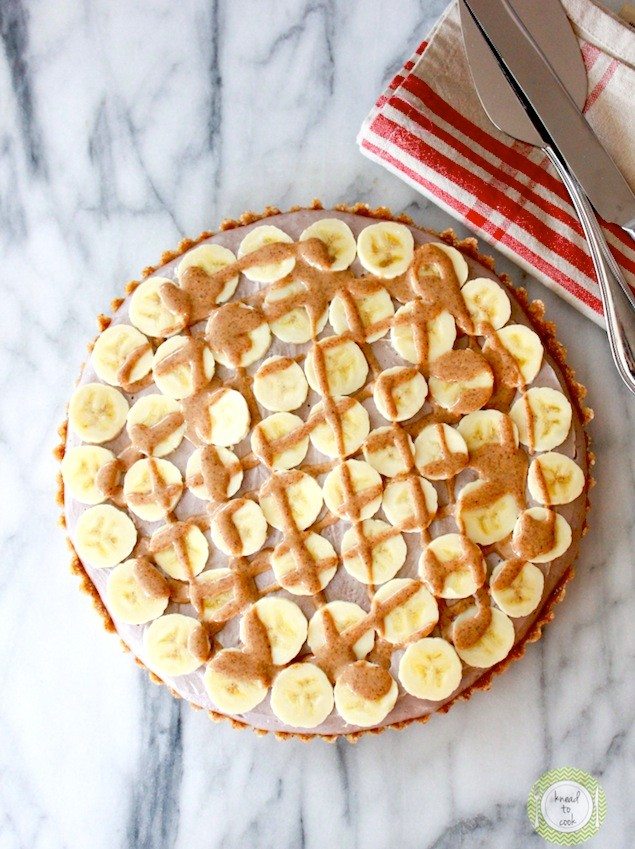 Raw Almond Butter and Banana Pie
A chilled pie that is rich and creamy, perfect for warmer weather. Make it ahead and let is shine on your Easter table. See the recipe.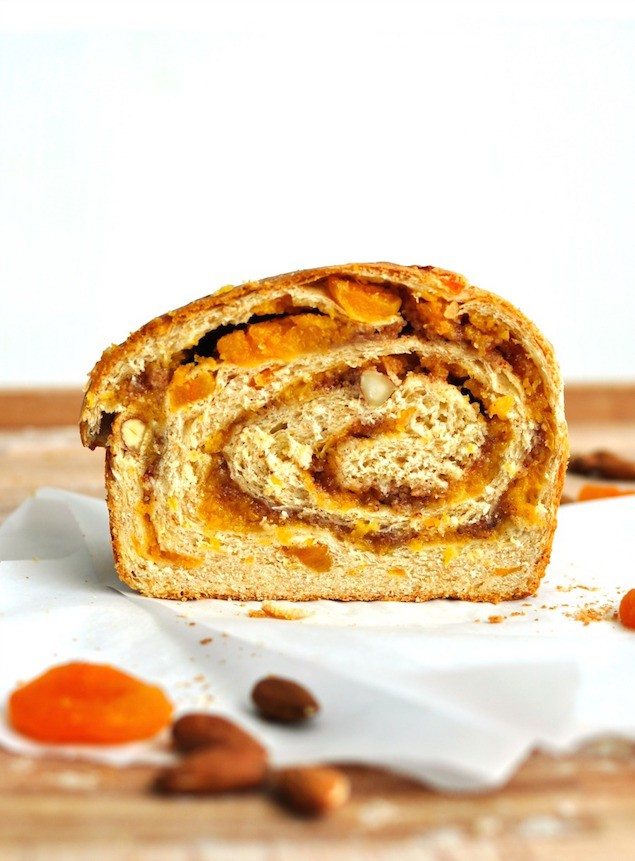 Almond Bread with an Apricot Swirl
A loaf that is slightly sweet and tender with sticky apricot spread, chewy apricot pieces and crunchy almonds. See the recipe.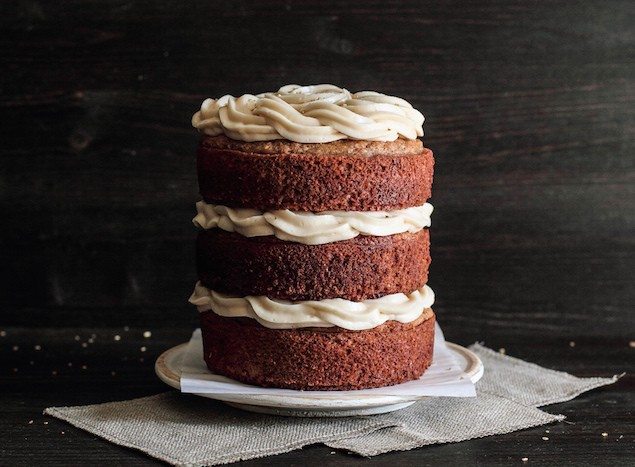 Almond and Maple Syrup Spice Cake
A little cinnamon, toasted nuts, and the sweet flavor of maple syrup form the seasonal medley. With maple syrup icing, the cake is complete. See the recipe.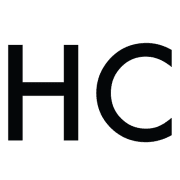 Honest Cooking
The Honest Cooking editorial team handpicks inspiring culinary stories to share with you that we think are beautiful. We strive to create an inspiring place for culinary exploration, salivating recipes, interesting personalities and stories.