Almond Butter and Maple Bars with Oats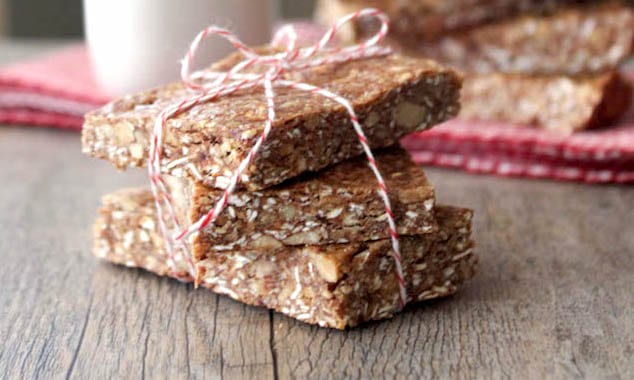 Make bars for the next time you need a quick snack that is delicious and good for you. Boost healthy fats and improve brain function while enjoying them.
By Robin Runner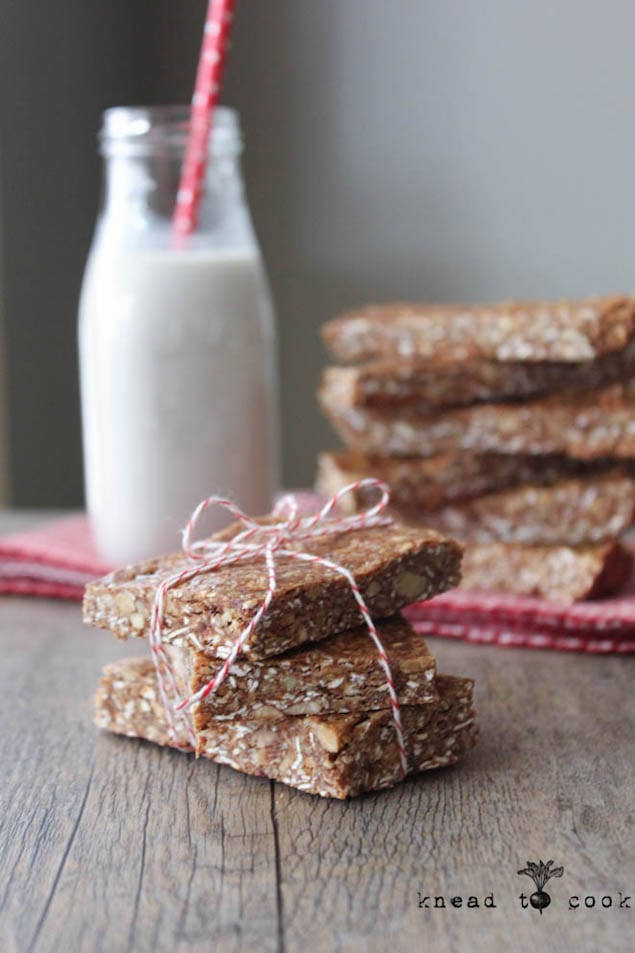 I created this recipe for my daughter so that she can snack and get good nutrition for optimum function for swimming. Healthy fats and proteins are necessary for proper brain function. Healthy fats serve three main functions: provide energy. Some types of vitamins rely on fat for absorption and storage. Vitamins A, D, E and K, called fat-soluble vitamins, cannot function without adequate daily fat intake. These vitamins are essential parts of your daily diet. Fat cells, stored in adipose tissue, insulate your body and help sustain a normal core body temperature. So in moderation, healthy fats are imperative.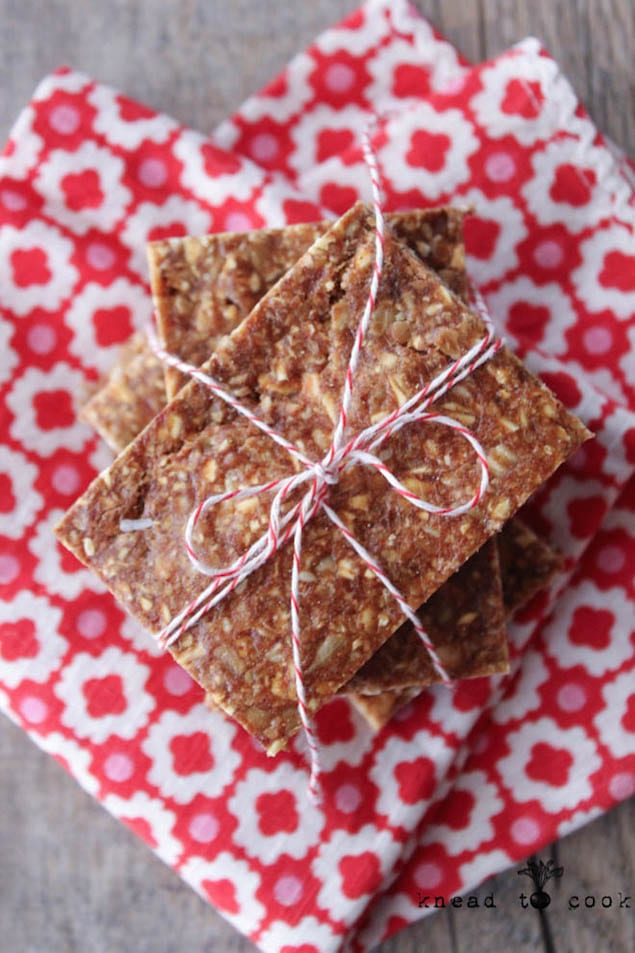 Almond Butter and Maple Bars with Oats
Make bars for the next time you need a quick snack that is delicious and good for you. Boost healthy fats and improve brain function while enjoying them.
Recipe Type:
Snack, Baking
Ingredients
1 cup of pitted Medjool dates
¼ cup of maple syrup
¼ cup Justin's maple almond butter
1.5 cup toasted gluten free rolled oats (I used Bob's Redmill)
¼ cup of sesame seeds
¼ cup of sunflower seeds
½ cup of slivered almonds
1 tablespoon of vanilla extract
⅛th teaspoon of salt
Instructions
Preheat your oven to 375 degrees. Line your 8×8 pan with parchment paper to overlap the sides. Then add your pitted Medjool dates to your food processor.
Set your oven to 375 degrees and toast the rolled oats, seeds and nuts for about 10 minutes until golden.
In a microwave safe bowl, add your syrup and almond butter and melt for about 35 seconds or on your stovetop until you can whisk together.
Add this mixture, Medjool dates and the remaining ingredients to your stand mixer with the paddle attached. Blend until combined. Press into your prepared pan until evenly distributed throughout. I use a piece of plastic wrap over the top and roll glass over the mixture to press it down evenly. Turn the oven down to 325 degrees.
Optional: You can top with mini chocolate chips (vegan) or nuts etc. Press that down firmly into the dough. Bake for 25 minutes. Remove and let cool completely before slicing. Store in airtight container.
Robin Runner
Robin Runner is the blogger behind www.kneadtocook.com. She grew up around two of her greatest inspirations, her Italian grandmother and her aunt. Both believed in farm to table foods, purity in nature and love as the main ingredient for anything on their menu. Today, Robin is a strong advocate of farming and buying local ingredients, as well as composting to help repurpose food scraps into rich soil for our garden.