Almond Butter Chocolate Smoothie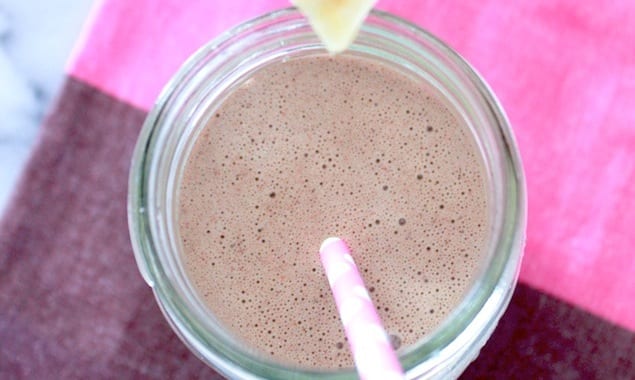 After a workout or a crazy day you need a pick-me-up. This smoothie tastes like peanut butter cup, only way better for you.
By Robin Runner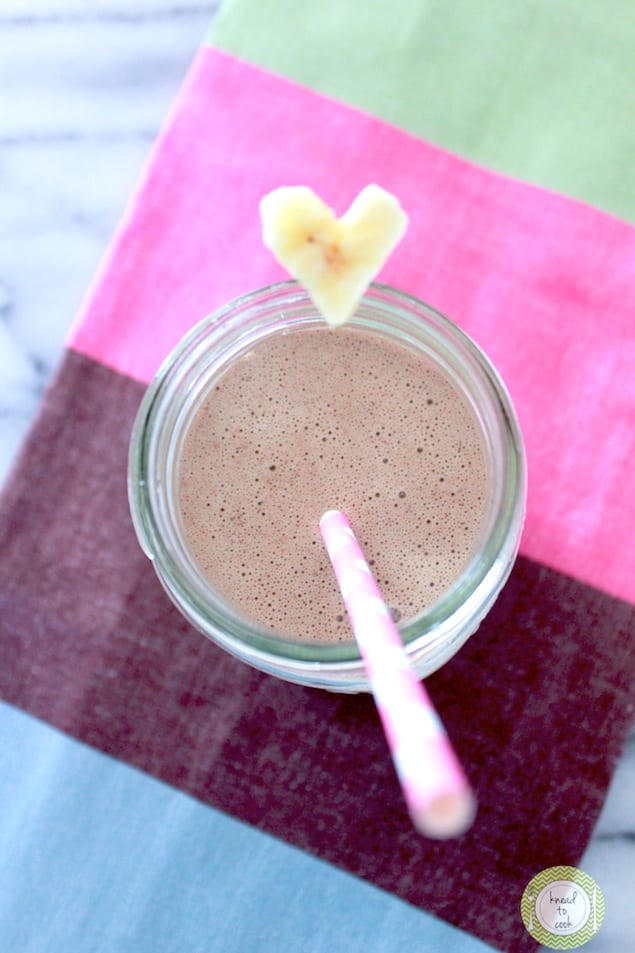 This smoothie was my brainchild during my longish run yesterday. This is what I do when I run. I mediate, I pray for people in my life who need it and I create recipes. Some are successful and some are great failures. Thankfully this one was a huge success because after 8 miles, you tend to be hungry or you will be in the near future. This protein smoothie hit the spot for a post workout, easily digestible fuel. It's really important to let your body heal the muscles you tore up immediately after a workout and not worry about trying to digest a big breakfast. I do smoothies within 30 minutes of the workout then eat a snack or breakfast about 1.5 hrs afterwards. I feel like my recovery time is faster when I do this.
This smoothie was also a hit with my girls. So totally kid approved! It tastes like a peanut butter cup only better for you!

Almond Butter Chocolate Smoothie
After a workout or a crazy day you need a pick-me-up. This smoothie tastes like peanut butter cup, only way better for you.
Ingredients
1 frozen banana
1 cup of unsweetened vanilla almond milk
1 tablespoon of protein (I suggest Vega vanilla or hemp protein powder or whatever you prefer or have on hand)
1 tablespoon of almond butter (I used maple Justin's almond butter)
1 tablespoon of raw cashews
1 teaspoon of cocoa nibs
1 teaspoon of mini chocolate chips (I used Enjoy Life vegan chips)
1 Medjool date, pitted
2-3 ice cubes
Instructions
Add all of the ingredients to your Vitamix or blender and blend until creamy.
Pour into your glass and enjoy. Makes one smoothie.
See Also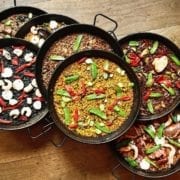 Robin Runner
Robin Runner is the blogger behind www.kneadtocook.com. She grew up around two of her greatest inspirations, her Italian grandmother and her aunt. Both believed in farm to table foods, purity in nature and love as the main ingredient for anything on their menu. Today, Robin is a strong advocate of farming and buying local ingredients, as well as composting to help repurpose food scraps into rich soil for our garden.