Protein powder adds just enough nutritional value to justify serving – or sneaking – this sweet shake for breakfast.
By Robin Runner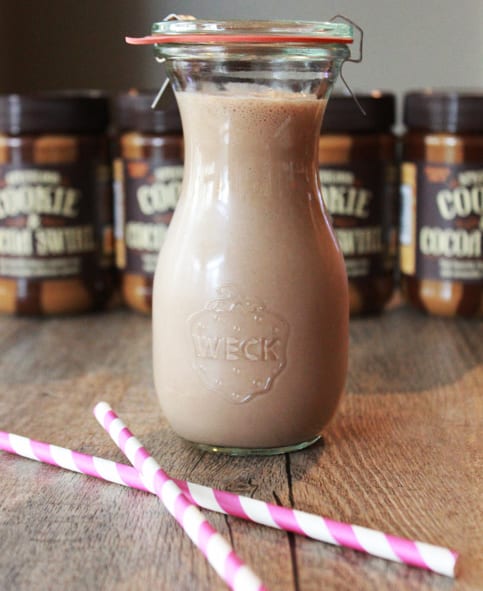 Almond and Cookie Butter Oatmeal Protein Shake
Protein powder adds just enough nutritional value to justify serving - or sneaking - this sweet shake for breakfast.
Ingredients
1 cup of almond milk (chocolate, vanilla or unsweetened)
8 ice cubes
1 scoop of protein powder (I used Cabot's Whey protein powder)
¼ cup of gluten free Bob's Red Mill rolled oats (use whatever oats you have)
Pinch of cinnamon
3 tablespoons of almond butter (I used Justin's maple almond butter) use what you like
2 tablespoon of cookie butter (I used Trader Joe's swirl) but Biscoff will also work (find this at your local grocery store in the nut butter aisle)
Instructions
Add all of the ingredients into your Vitamix or blender and blend until creamy and smooth.
Pour into two glasses and enjoy!