If you didn't think it could be done, think again! A cheese-less nacho cheese dip that is vegan and so surprisingly delicious.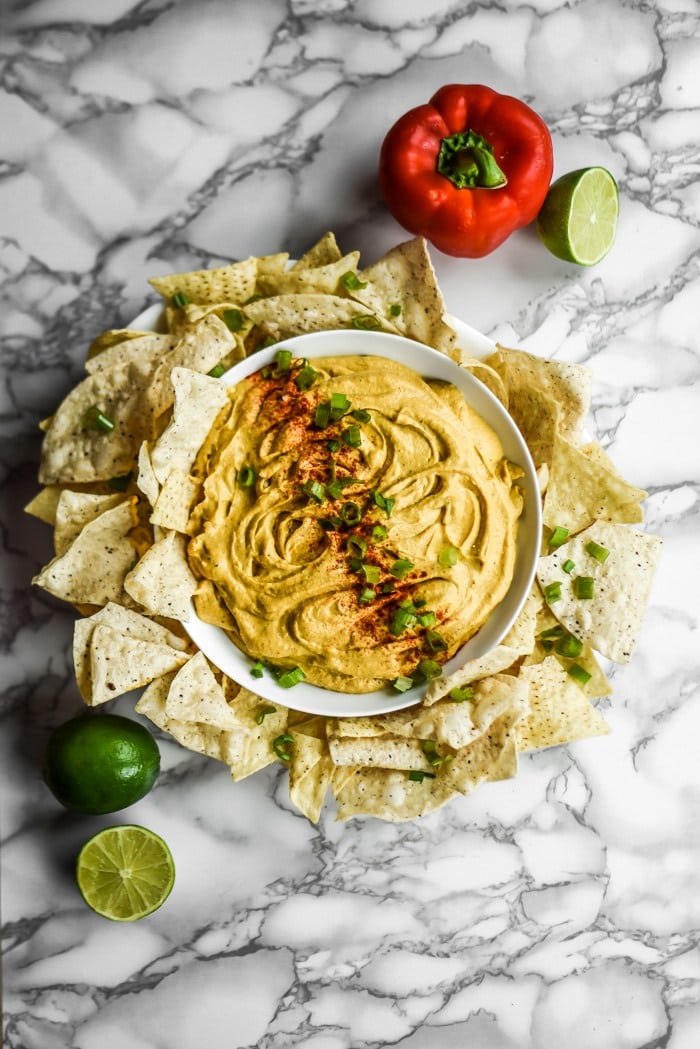 A cheese-less cheese sauce my friends, it's real, it's possible, and you can easily do it for yourself. You may be familiar with this kind of thing already, or you might be thinking "What do you do you even start with to make something like this?"
You ready for it? It's actually a dip based on cashews! The ingredients are similar to what I made this mac and cheese with a while back but it's way easier. Let me just tell you that, only a few years, ago I wasn't familiar with this concept at all. Even then, the first time I did learn about such a thing I was very skeptical. I mean, cheese made from nuts? That sounds a bit crazy, don't you think? Surprisingly though, it works!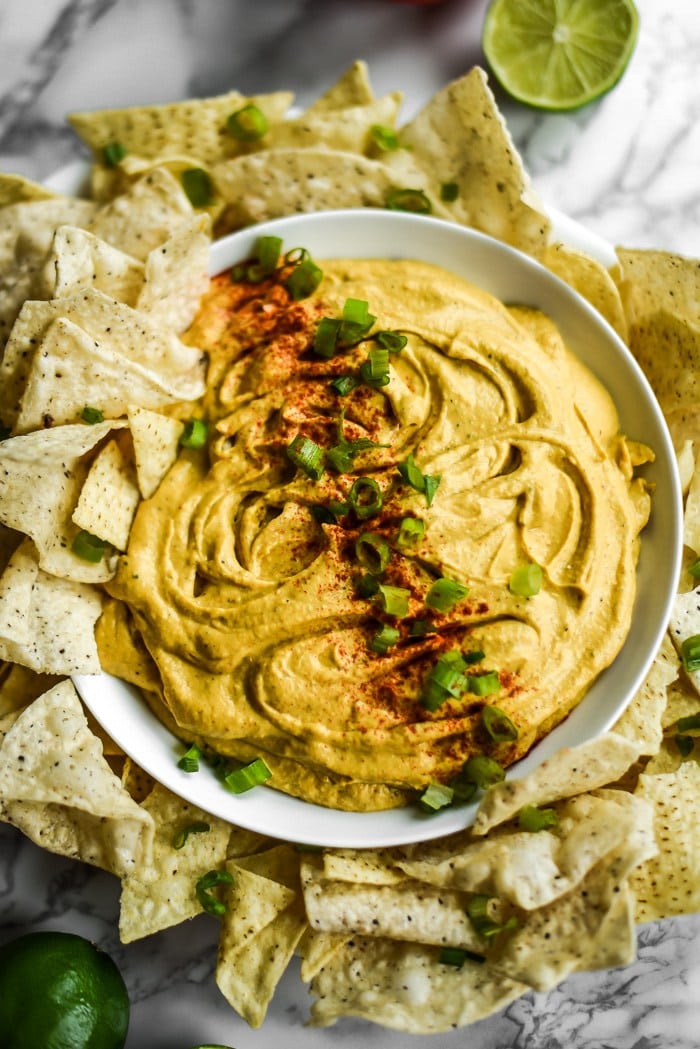 One of my favorite parts about this dip is how party-friendly it is. These days it seems that we all have at least one person in our lives who has a food allergy to something like gluten or dairy. If not they're still probably avoiding at least one food or food group. That's why I found this to be such an awesome find because it contains no gluten, no dairy, and no oil. Of course, there are those with an allergy to cashews, so that's one that this isn't free of, but still, it's doing pretty well otherwise.
This is a recipe I'd recommend trying to anyone though, not just someone who avoids gluten or dairy. I don't know what it is exactly, but there is just something really satisfying about seeing the surprise on people's faces when you tell them this "cheese" sauce has no cheese.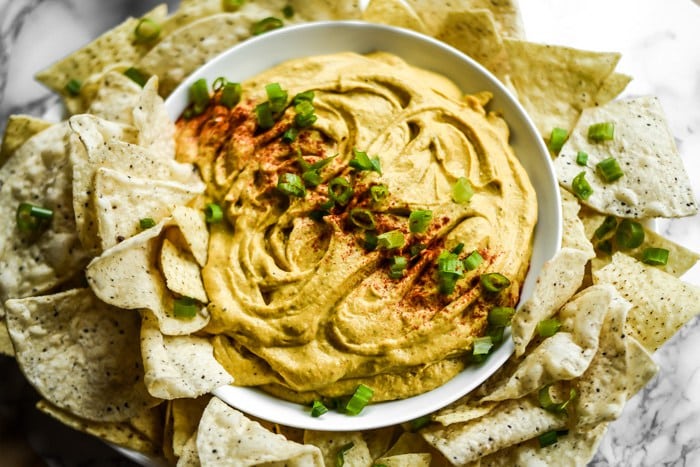 Oh, and if you're wondering, this dip has gotten high ratings from everyone who I've shared it with. It's also amazing to use in any recipe you'd use nacho cheese sauce with. An obvious one being nachos (duh), but then you can also use it for mac'n'cheese, cheese fries, tacos, sandwiches, and so many other things. Basically, it's a sauce worthy of a revolution and I can't wait to know what you think. Click here for fully loaded vegan nachos.
Tori Cooper
Tori is a food blogger with a passion for what she does. She shares all her recipes, photography, and bits about her life living in Patagnia Chile on her blog, Gringalicious.