Vanilla Bean Milk Bundt Cake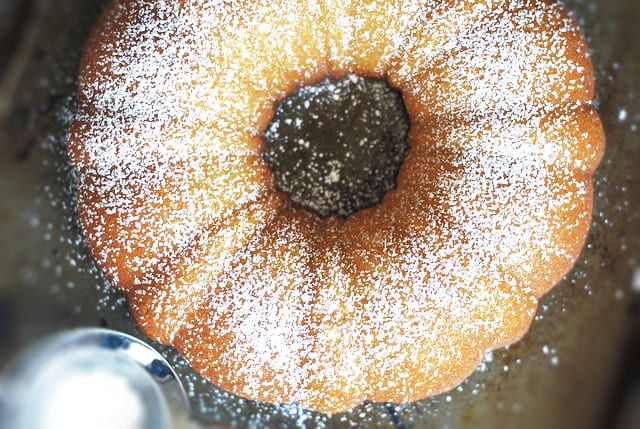 This is especially wonderful with vanilla frozen yogurt and blackberries. It's pretty much the perfect cake to make on a whim when craving dessert or when needing to impress unexpected guests.
By Natasha Steinberg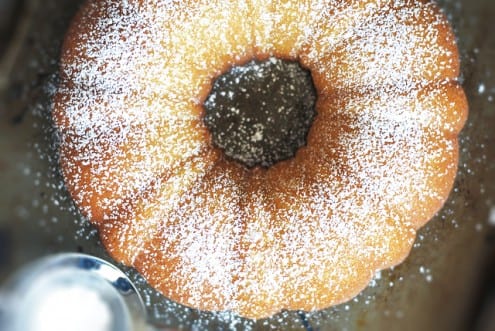 The ingredients for this cake are things I virtually always have on hand, and the method is super quick and easy. The only prep required is room temperature butter, which is typically not a problem for me since I usually keep at least a stick of butter out of the fridge at all times anyway (ya know, just in case). But if you aren't crazy like me and need room temperature butter in a flash, simply cube the butter and let it sit in a sunny window for 20 minutes or microwave it on low power in 15-second intervals until soft.
Vanilla Bean Milk Bundt Cake
This is especially wonderful with vanilla frozen yogurt and blackberries. It's pretty much the perfect cake to make on a whim when craving dessert or when needing to impress unexpected guests.
Author:
Natasha Steinberg
Ingredients
113 g (1/2 cup) butter, at room temperature
200 g (1 cup) granulated sugar
3 eggs 125 ml (1/2 cup)
whole milk (2% milk or buttermilk also works)
1 vanilla bean, scraped or 1 Tbsp. vanilla bean paste
188 g (1½ cups) all-purpose flour
1 tsp. baking powder
pinch of salt powdered sugar for dusting
Instructions
Preheat oven to 350 degrees F. Grease and flour a regular bundt pan. In a large bowl, whip together the butter and sugar until smooth and light. Mix in eggs, one at a time, beating well after the addition of each. Add the remaining ingredients and mix about a minute until super smooth. Pour into prepared pan and smooth the top (I usually do this part with a clean index finger). Rap pan against the counter a couple of times. Bake for 30-35 minutes until tester comes out clean. Let cool in pan for 10 minutes then invert onto wire rack to cool completely. Cake will keep in an airtight container at room temperature for several days. I actually find it's best the day after it's made.
Natasha Steinberg
Natasha is a love-and-matriarch-taught maker of sweet things. She is passionate about using local and seasonal ingredients and making simple, satisfying sweets that make even the least of sweet tooths swoon. Although she is a native Texan, she currently resides in Atlanta where she is finishing up law school and documenting her sweet adventures through photos, recipes, and stories on her blog at tartletsweets.blogspot.com.