Caramelized apricots line this soft cake and is served with caramel sauce for a sweet stone fruit delight.
By Eva Lambooij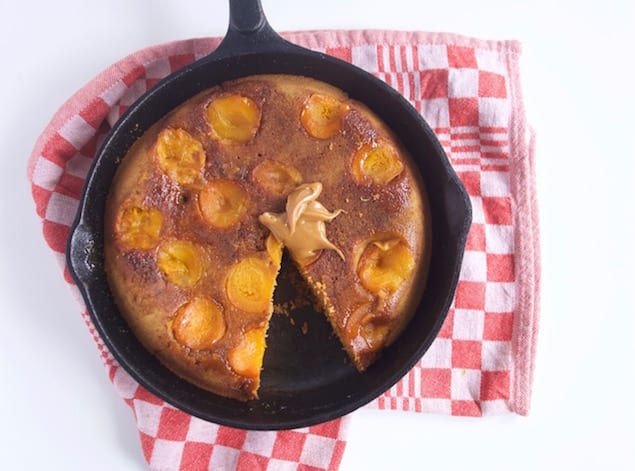 Today I have a recipe with plenty of butter for you, this caramelized apricot upside-down cake just screams for good butter. I sliced the apricots in half, which I first slightly caramelized on the bottom of my ovenproof skillet, giving it a delicious sticky texture. The caramel sauce is completely optional, but if I may give you a little word of advice: Go for it!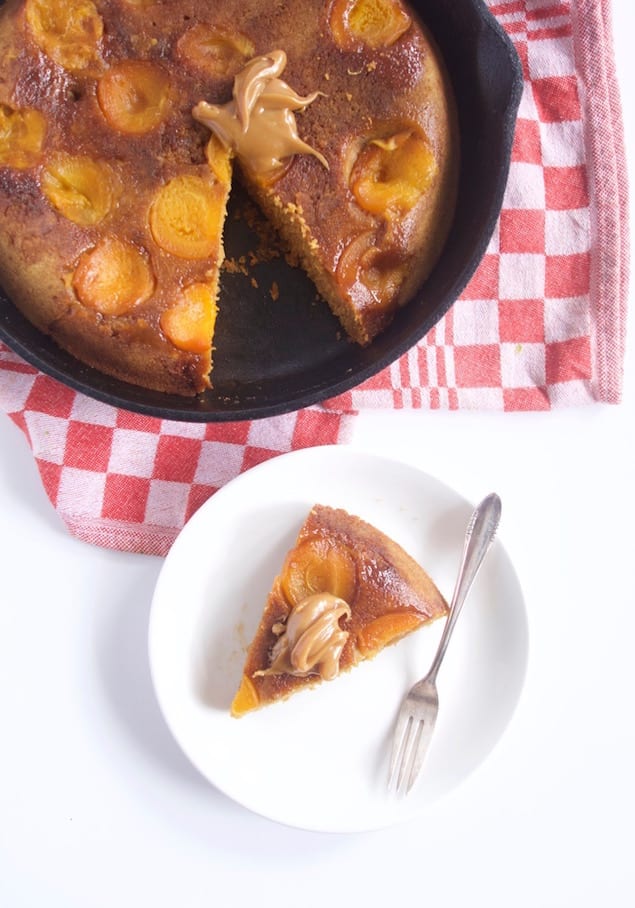 See Also
PS Like easy upside-down cakes? Try my tarte tatin with prunes or savoury tarte tatin with carrots and goat cheese!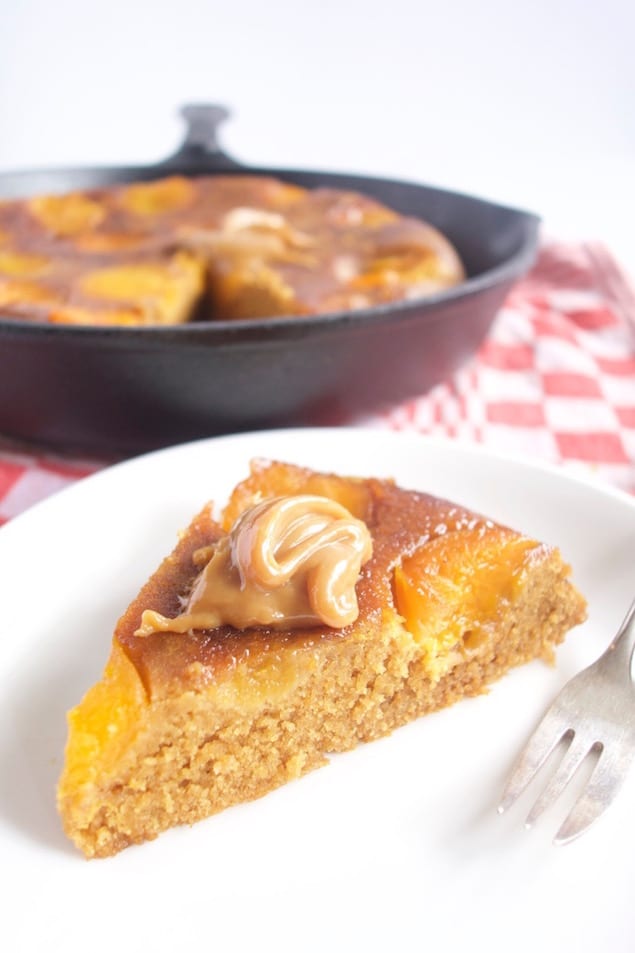 Upside Down Apricot Cake with Caramel
Caramelized apricots line this soft cake and is served with caramel sauce for a sweet stone fruit delight.
Recipe Type:
Dessert Baking
Ingredients
200 gr (7/8 cup) soft unsalted butter + extra to bake in
200 gr (1 cup) + 1 tbsp brown packed sugar
4 eggs
200 gr (2 cups) flour
7 apricots, washed, de-pitted and in halves
Optional: Quick caramel sauce
25 gr (1/8 cup) unsalted butter
50 gr (1.8 oz) condensed sweetened milk
1 tbsp brown packed sugar
Instructions
Preheat the oven to 160 C / 320 F
Mix the butter with 200 gr of sugar
Add the eggs, one by one, and mix until incorporated
Add the flour and mix until you have a smooth batter
Take an ovenproof skillet and melt the butter (make sure to coat the sides of the skillet too)
Divide the apricots (flat side down) over the skillet, and bake for one minute
Sprinkle over a tablespoon of sugar and let it caramelize for a bit on low heat
Take of the stove and pour in the cake batter, make sure it spreads evenly
Place in the oven and bake for 30 minutes
For the quick caramel sauce
Heat all the ingredients in a pan with a thick bottom, on medium heat
Keep whisking continuously (it burns quickly!) until the caramel has the desired thickness
Add a bit of coarse sea salt for a salted caramel version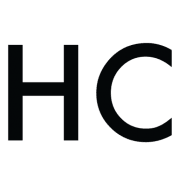 Eva Lambooij
Eva blogs on www.evainthekitchen.com and writes for Dutch the Magazine. Eva is Dutch and lives in both Paris, France as Utrecht, the Netherlands. Cooking for the people she loves is what makes her happy. On her blog she shares her favourite recipes, along with her favourite restaurants in Paris. She believes food should be enjoyed and although she loves cooking, her recipes don't require a full chefs training, nor 25 ingredients. Cooking is fun, so she encourages you to experiment, don't be afraid of making mistakes in the kitchen (because frankly, we all do). Who know's what you'll come up with. Bon appétit!