Kathy Bechtel with a list of 12 Italian wines with fascinating narratives and flavors that are still largely unknown in the rest of the world.
By Kathy Bechtel
As I travel across the regions of the Veneto, Trentino-Alto Adige and Friuli-Venezia Giulia, researching or leading our tours, I am consistently amazed by the huge variety of wines available there. Not only does there seem to be a new DOC (Denominazione di Origine Controllata) region, with its own traditional wines, remarkable terroir and distinctive wine making style around every corner, but an amazing number of them are relatively, if not completely, undiscovered in the US.
Back home, I can perhaps find a few Valpolicellas and Amarones from the Veneto – the latter being, frankly, often overpriced when they run about $60 per bottle. On our adventures in Italy, we enjoy a wonderful Amarone at 18 euros a bottle. I see a few Pinot Grigios and an occasional Soave, but not too many other choices. My favorite wines to introduce to our guests are those they have never experienced before; it is eye opening to all when they are presented with so many grape varietals and wine styles that they have never tasted, much less heard of. Each with a fascinating narrative, entwined in the culture and history of the regions we are visiting. And we all wonder why these delightful wines are still unknown to us here in the US!
So here is my current list – I published this last year as a top 10 list, but quickly had many more to add. If you have an opportunity to taste one, or buy one – grab it. If you can find a good mail-order source for these here in the US, leave a comment and let us all know where you found it!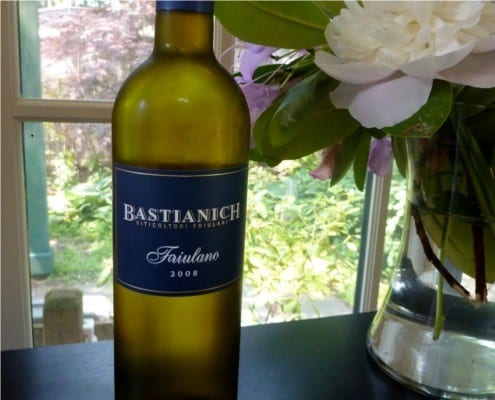 Whites:
1. Friulano (the wine formerly know as Tocai Friulano or Tocai Italico)
Tocai Friulano is the pride and joy of the Collio wine making region of Friuli-Venezia Giulia. So Friulians were not particularly happy when the EU dictated that the only wine that could use the Tocai name was the Hungarian dessert wine, Tokay. After much debate, a new name was decided upon – Friulano – and after 2006 winemakers in the region were no longer allowed to use the Tocai name. However, you will still hear the wine referred to as Tocai throughout the region (and Italy). Friulano is clean, delicate, refreshing white wine with a palate that varies according to the terroir. It appears as both a varietal and in blends. I have found a Bastianich version available here in the US. While it pairs with many foods, the traditional accompaniments are the classic foods of the region – prosciutto di San Daniele and frico.
2. Ribolla Gialla
This grape, believed to have originated in the Colli Orientali di Friuli, produces a wonderful white that is almost unknown outside of the region. The phylloxera epidemic of the 19th century destroyed many of the Ribolla plantings, and many of the vineyards were replanted with imported French wine grapes like Merlot and Sauvignon Blanc. By the 1990s less than 1% of all white Friuli DOC wines contained Ribolla. Most recently, renewed international interest in the wines of the Friuli-Venezia Giulia has thankfully led to an increase in plantings of the grape. Today, it is one of the more widely planted grapes in the region. It is lively and flavorful, and pairs well with many dishes, from seafood to fruit.
Reds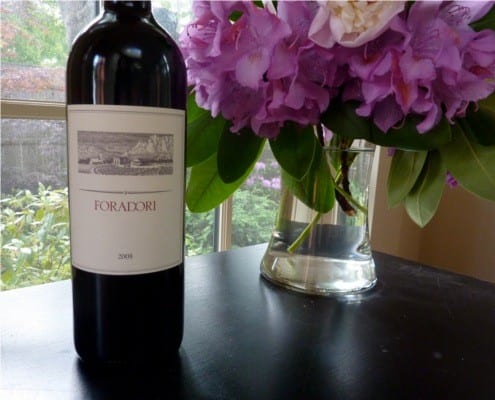 3. Teroldego Rotaliano
Teroldego is considered the king of Trentino wines. Legend has it that the name itself derives from Tiroler Gold, the gold from Tyrol, which is how this wine was referred to at court in Vienna. It flourishes only in the Piana Rotaliana of Trentino, near Mezzolombardo and Mezzacorona. In spite of many efforts to reproduce the vineyards, environment, and irrigation in other regions, no one has successfully replicated these high quality wines anywhere else. Teroldego Rotaliano wines are quite distinctive, with intense fruit, full body, and a strong, dry taste. You can find some wonderful ones by Foradori here in the US. Its acidity and snap make it a versatile food wine.
4. Marzemino
Originally produced in the Rovereto region, Marzemino was introduced by the Venetians in the 16th century. In Mozarts' opera, Don Giovanni, Giovanni himself makes his last request before his deliverance to hell – a glass of Marzemino. Marzemino flourishes in lower elevations, doing particularly well in Val Lagarino, due to the relatively mild winters and short, but hot, summers and higher rainfall. This is a delicate, mellow wine with intense fruit and floral elements. It is often aged in small wood barrels, where the oak mixes well with the natural flavor profile of the wine. It is a lighter bodied wine, and is not aged for too long – two to three years is optimum.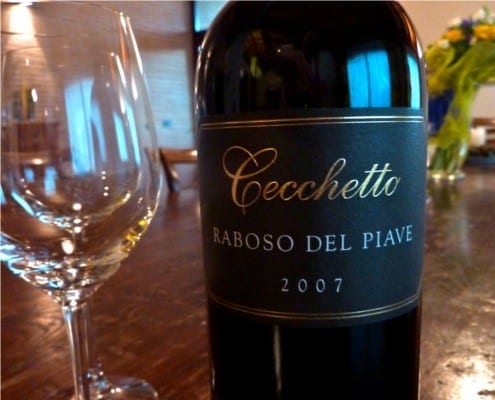 5. Raboso
Raboso is an ancient wine, grown in the Piave River valley of the Veneto region before the time of the Roman Empire. This region is quite flat, and has flooded numerous times throughout history, resulting in very fertile alluvial soil. It can also be quite damp and foggy, making it a challenging environment for many winemakers. The Raboso grape in particular is highly resistant to fungal disease and rot, and so is well-suited for this climate. At one point, this grape was perhaps the most important variety of eastern Veneto, but, as with many indigenous grapes, saw native planting replace by international varietals in the 20th century.  At full maturity, Raboso is one of the great Italian reds, dry and full-flavored with an intense ruby red color and its typical bouquet of spicy cherries.
6. Refosco dal Peduncolo Rosso
Refosco is a family of dark-skinned varietals native to the northern Italian areas of Friuli-Venezia Giulia and Trentino. The grape is also known as Terlan or Terlano. The Colli Orientali region of Friuli produces a lot of wines based on the sub-variety Refosco dal Peduncolo Rosso. The peduncolo rosso is the red stalk that attaches the grapes to the vines. The origins of this varietal are not clear, with evidence of this wine dating back to 1390, but DNA analysis has shown that it is related to Marzemino.
Refosco produces deeply colored wines with very intense and concentrated flavors, and a slightly bitter finish. There are strong currant and dark berry flavors. The wine can stand some aging, and will display floral qualities after 4 years or more. It pairs well with pork and gnocchi.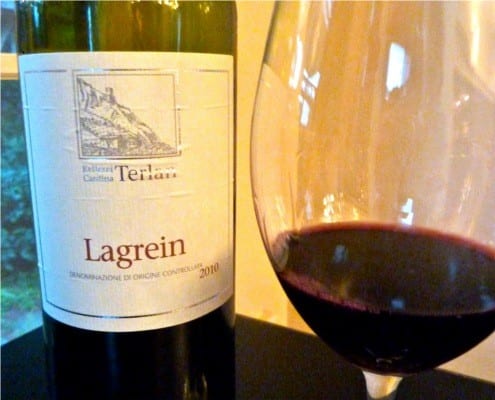 7. Lagrein
Lagrein is a red grape native to the Lagarina valley in Trentino-Alto Adige. Along with Marzemino and Refosco, it is a descendant of Teroldego, and related to Syrah, Pinot Noir and Durenza. It was mentioned as early as in the 17th century, in records of the Muri Abbey near Bolzano. It is rarely seen outside of the region.
Lagrein grapes produce wines that exhibit a high acidity, and even the free run juice is tannic. Lagrein produces a very deep yet intense red color in wine, with flavors of dark berry and cherry, and notes of tobacco and mushrooms. It is a bit more tannic than its relatives such as Syrah or Pinot Noir, but its high acidity makes it a great wine to pair with a variety of foods. A rose version is also produced.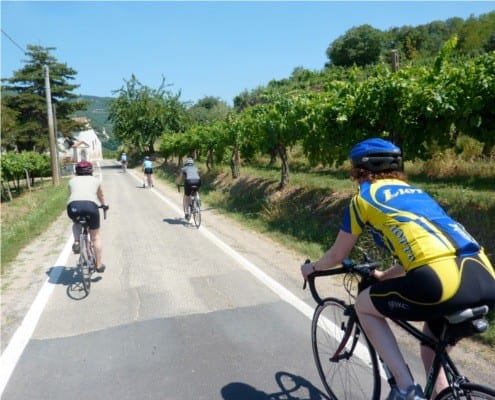 8. Tocai or Tai Rosso
Tai Rosso, an indigenous varietal cultivated in the Colli Berici of the Veneto region, where it arrived from Hungary. In spite of its alleged origins, is not related to the Tocai grape produced in there; most experts believe that it is more likely related to the Sardinian Cannonau or Granache. Before 2007, it was called Tocai Rosso, but since the regulations restricted the use of the Tocai name to the Hungarian varietal, the name has been changed to Tai Rosso. It is a lighter red wine, clear and brilliant, with a bright red color, and a balanced, harmonious taste with a hint of cherries. A Tai Rosso pairs well with pasta and rice dishes, and braised or grilled white meats.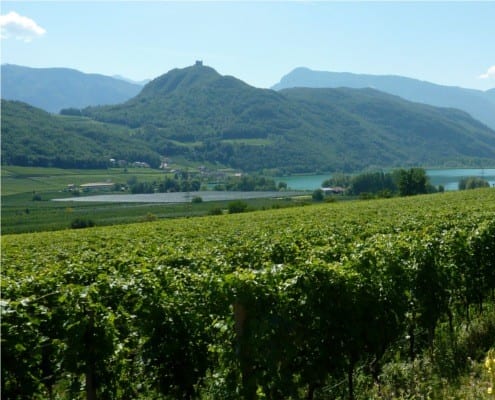 9. Vernatsch or Schiava
A very interesting, and relatively unknown varietal from Alto Adige, Vernatsch is a black skinned grape that carries many names; in Alto-Adige with its dual languages of German and Italian, it is called Vernatsch. In Trentino, Italians use Schiava, which means 'slave', this same varietal grown in limited quantities in Germany, where it is known as Trollinger.
Schiava or Vernatsch wines are primarily exported to the German-speaking countries to the north. The best known come from around picturesque Lake Caldaro, or Kalterersee. This DOC is actually one of Italy's largest DOC producers, with over 20 million liters per year. But you will find Schiava wines produced throughout the Sudtirol, along the Adige river into Trentino and even as far south as the Veneto, where they are produced under the Valadige DOC.
This is a light, flavorful wine; lots of red berries, spice and herbs, with a persistent, just slightly bitter finish. It's bright acidity makes it a great pairing to the local pork dishes, like speck and salumi.  A wonderful Vernatsch I've found here in the US is produced by Baron Andreas Widmann, one of the best winemakers of this region.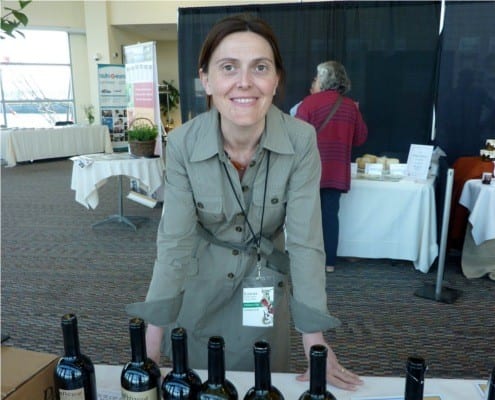 10. Schioppettino
Schioppettino, also known as Ribolla Nera, is a varietal from Friuli-Venezia Giulia, between the commune of Prepotto, near Udine and Slovenia. Like many of the indigenous grapes in this region, it was almost lost to us after the phylloxera epidemic devastated most of the vineyards in this region. When the vineyards were eventually replanted, growers favored the popular French varietals, turning their nose up toward the old local stalwarts. In fact, at one point the planting of Schioppettino was actually illegal, as it was classified as an undesirable varietal. Winemaker Paolo Rapuzzi searched out the few remaining vines, and through his efforts an EU decree was created to encourage the planting of Schioppettino, saving it from extinction.
The origin of the name is Schioppettino is unclear, but often attributed to the fact when bottled young and fermented in the bottle, Schioppettino became slightly sparkling, with "popping" ("scoppiettare" in Italian) on the tongue because of the carbon dioxide. This young bottling produces a medium bodied wine with a fairly low alcohol content. More recently, Schioppettino is vinified in oak barriques, creating a more full-bodied and intense wine that is suitable for aging. Petrussa makes a nice one that is available in the US.
Sweet Wines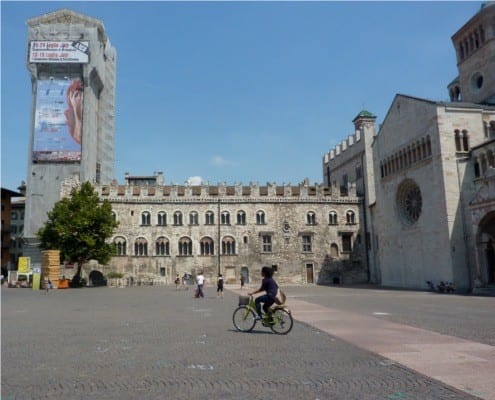 11. Vino Santo
The Trentino region is renowned for its Vino Santo, a sweet wine made from dried grapes. This is not to be confused with the Vin Santo produced in Tuscany – this is a uniquely traditional product of the region, incorporating the native Nosiola varietal, and a treat not to be missed on a visit to the area. Nosiola is the oldest white grape variety grown in Trentino, producing wines that are very pale, almost white, with hints of green and a delicate flavor. After harvesting as late as possible, the Nosiola grapes are hung in an "arele", a well-ventilated area where they will dry nicely due to a favorable north wind. After some drying, the grapes are then exposed to the noble rot, botrytis cinerea, which continues the process of extracting even more juice, further concentrating the sugars in the grapes. During Holy Week (hence the name, Vino Santo), the grapes are pressed, extracting the little juice that remains. Vino Santo is either served with sweet desserts, or on its own.
12. Picolit
Also known as Piccolit and Piccolito, Picolit is a white grape grown in the Colli Orientali del Friuli DOC zone of Friuli-Venezia Giulia. The grape is traditionally used to produce sweet dessert wines, made in the passito style. The name comes from piccolo, or small, due to the fact that this grape has very low yields. The vineyards they have been grown in for centuries are notoriously infertile, and continue to challenge the growers to make it an economically viable investment.
The Picolit grapes are characterized by a nice balance of sugar and acidity, which makes it perfect for dessert wines. Both a passito and a late harvest styles are produced. Grapes for the passito wines are harvested in mid-October, then dried on straw mats before pressing. Late harvest grapes are picked several weeks later, allowing the grapes to dry on the vines. The wine is fermented, then aged in oak barrels.  The result is a well-balanced dessert wine with soft floral aromas and stone fruit flavors.
Kathy Bechtel
Kathy Bechtel's obsession with food and cooking began as a teenager. After years following a traditional career path as a telecommunications engineer, she left to attend culinary school and wine training, and is now combining her passions for food and wine, the outdoors, and travel as owner and Culinary Tour Director of Italiaoutdoors. In this role, Kathy leads small bicycle, skiing and walking tours that explore the authentic regional cuisines, local products and undiscovered wines of Northeastern Italy.