The World's Easiest Chocolate Cake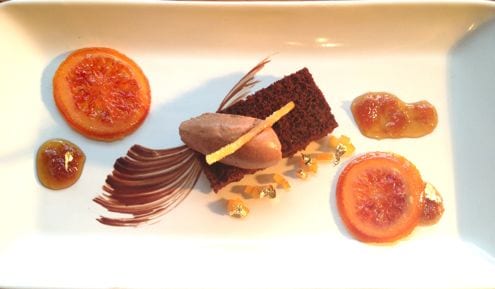 This recipe would also work beautifully in cupcake form. Just because a recipe is ridiculously simple, doesn't mean it isn't delicious and it doesn't mean you can't make it look beautiful.
By Marissa Sertich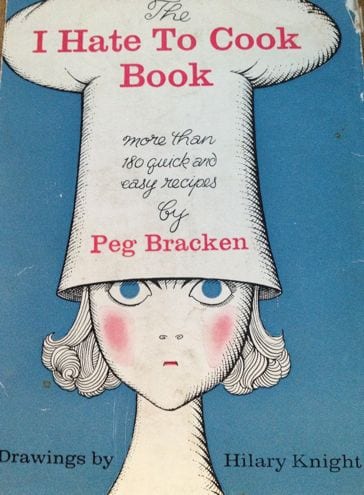 When I was about 10 years old my grandma gave me a cookbook – "The I Hate to Cook book," and ironically, it is the book I used as I learned to love to cook. The book celebrated its 50th anniversary in 2010 and although I'm not sure what edition I have, there is a guest list tucked inside from my grandparents' first house that dates back to 1952.
The author, Peg Bracken, begins the book by equating cooking to childbearing and paying taxes – something that should be done as quickly as possible. Although many of the recipes are outdated with processed cheeses and canned soups, the narration is wildly entertaining and it is a fascinating bit of historic counter-culture of the 50's.
I'm a huge fan of her chocolate cake, which she calls "Cockeyed Cake," as well as its introduction. She tries it at a friend's house and gets the recipe. "So, I tried it, and, oddly enough, mine, too, was dark, rich, moist and chocolaty. My own timing was five and a half minutes, but that includes hunting for the vinegar."
Bracken is not kidding. The cake literally takes 5 minutes and it is delicious. After culinary school and working at several bakeries and restaurants, I have a binder full of chocolate cake recipes, but this is still one of my favorites. With the cake already baking in the oven after just 5 minutes, I have more time to make other components of the dessert, whether its candied oranges, chocolate whipped cream, or whatever else. This recipe would also work beautifully in cupcake form. Just because a recipe is ridiculously simple, doesn't mean it isn't delicious and it doesn't mean you can't make it look beautiful.
See Also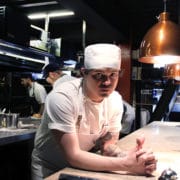 In the end, even when I've plated my chocolate cake in a way that counters all of Bracken's no-fuss philosophy, I still like to imagine her snarly commentary about those "who want to fold our big dish-water hands around a dry Martini instead of a wet flounder come the end of a long day."  Peg Bracken, I make this dessert in your memory. Cheers.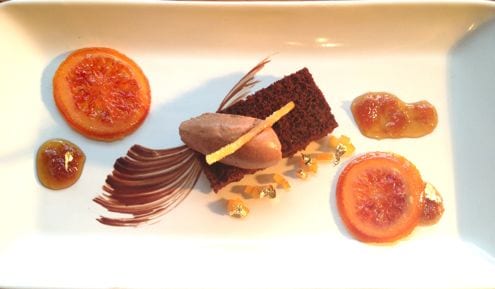 The World's Easiest Chocolate Cake
I loved this recipe when I was 10 because it was fool-proof and delicious. I love this recipe now because it is delicious, takes 5 minutes and has some history.
Author:
Adapted from Peg Bracken's "I Hate to Cook Book"
Ingredients
1½ cups flour
2 Tbsp cocoa powder
1 tsp baking soda
1 cup sugar
½ tsp salt
5 Tbsp vegetable oil
1 Tbsp white vinegar
1 tsp vanilla
1 c water
Instructions
Preheat your oven to 350 F
Prepare your pan with pan spray, or line your cupcake molds.
In a large bowl, whisk flour, cocoa, sugar, salt and soda.
In a medium bowl, whisk together the oil, water, vinegar and vanilla
Add the wet mixture to the dry and stir until it is completely incorporated and smooth
Pour the final mixture into your prepared pan and bake until the cake springs back to touch.
Marissa Sertich
Marissa Sertich Velie is a New York based pastry chef and graduate of the Culinary Institute of America. She passionately documents her adventures of baking and eating her way through the fascinating (and sometimes nutty) underbelly of the American pie. Velie has a Master's degree in Food Studies from NYU.