Not a cookie, not quite a cake, Madeleines are traditionally small French tea cakes in the shape of lovely little seashells.
By Amrita Rawat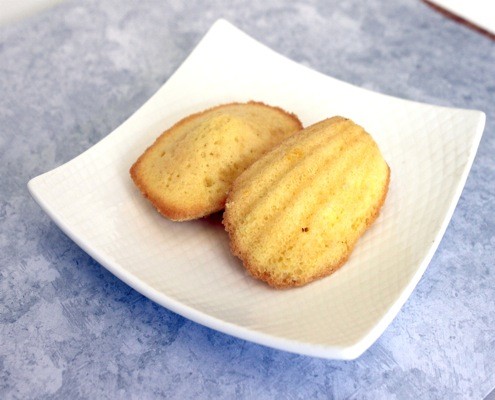 Not a cookie, not quite a cake, madeleines are traditionally small French tea cakes in the shape of seashells (the special pans can be found in most baking stores). The batter is of a genoise cake and needs no baking soda or baking powder to rise. The rise of the humps on each madeleine are only from beating the eggs well. Although, honestly, the cakes have tasted just as delicious even without very prominent humps.
I resisted buying a madeleine pan for a while; I just wasn't sure how often I'd use it. But when I succumbed, I went a crazy making all sorts of flavors. I tried several recipes from many different places and even created some of my own, like chocolate chestnut, lavender and jasmine. Some were flops, and some were hits, but the one I'm about to share is the best base recipe that can be easily adapted to whatever flavor you're in the mood for this week.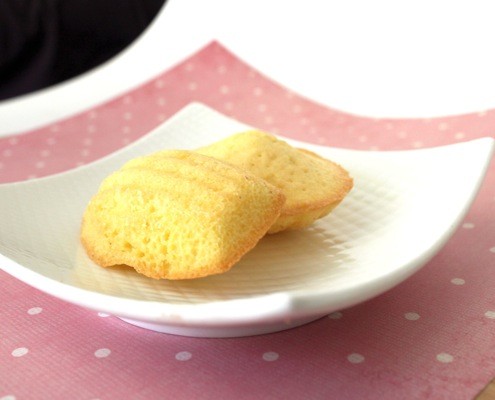 On this particular occasion, I added some lemon and orange oil to the madeleines and they turned out beautiful and tasty. The crumb was delicate and light, with a strong scent of citrus. You can add in lemon or orange zest as well for a stronger flavor.
See Also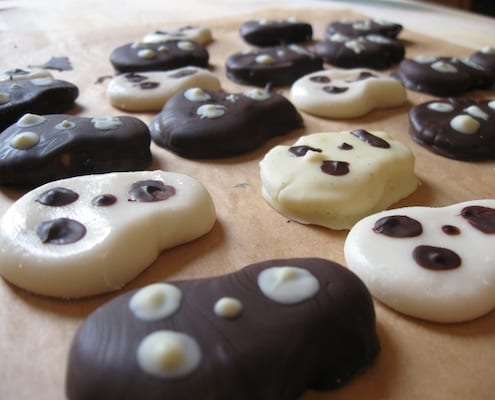 Ultimately, I do think madeleine pans are worth the purchase for a baker. These scrumptious little cakes are unique and buttery; they make the best afternoon snack.
If you would like to make the original recipe, simply replace the lemon and orange with vanilla extract. The basic madeleines are absolutely divine when smeared with Nutella… you may not be able to stop at one!

Soft, delicate lemon and orange flavored madeleines, perfect with your tea or coffee. Recipe adapted from Cook's Illustrated Magazine
Ingredients
¼ cup (25g) unbleached all-purpose flour
¼ cup (22g) cake flour
Pinch kosher salt or other coarse salt
2 large egg yolks
1 large egg
¼ cup (48g) granulated sugar
1 tsp lemon oil
1 tsp orange oil
lemon or orange zest (optional)
4 tbs unsalted butter, melted
Instructions
Preheat oven to 375 degrees F.
Sift flours and salt together in bowl and set aside.
Beat yolks with the whole egg with an electric mixer until light yellow and fluffy.
Add sugar and extracts, beat until a ribbon drops from the beaters.
Gently fold in flour mixture.
Gently fold in melted butter.
Spoon batter into molds (fits 12 exactly).
Bake until tops are golden and cake spring back when pressed lightly, about 10 minutes.
Turn onto a dry towel and cool to room temperature.
Can be stored in an airtight container or frozen up to 1 month.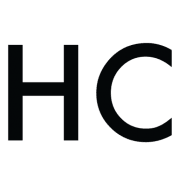 Amrita Song
Amrita Rawat is the author of the blog Chai and Dumplings. Born in India and a lifelong resident of Atlanta, she recently moved to Saint Louis. Her love for food stems in part from its ability to bring cultures together and in part from how darn good it feels to eat a delicious meal. She loves traveling and has eaten her way through cities like Hong Kong, Paris, Budapest, Mumbai, and Shangri-la. Amrita is also a contributor to Sauce Magazine in St Louis.