Goodbye typical B & B, hello luxury inn in Napa Valley. Calistoga's newest innkeepers, Joel Haddad and Jim Dollard are delighted that their complete renovation and redesign of The Chanric's historic 1875 Victorian farmhouse is over and guests are once again able to visit.
By Michelle M. Winner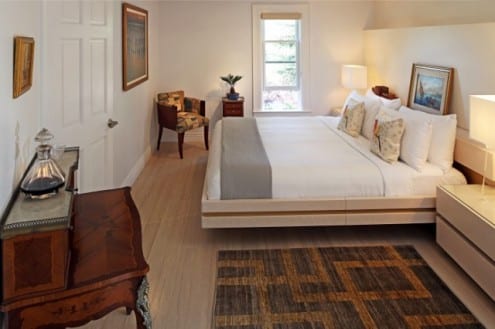 Haddad and Dollard, French natives, moved to the U.S. after spending more than 20 years in Paraguay and Brazil, operating with two successful hospitality and agritourism businesses. Their backgrounds in design and art curators is reflected in the attention to detail evident in The Chanric Inn's re-envisioned makeover and guest experience.
The Chanric Inn offers visitors a restful sleep in modern platform wood beds wrapped with luxury linens. Cavort in the outdoor pool and Provencal style gardens, or order spa services like deep (groan) tissue from professional therapists. But here is what we at Honest Cooking like to call luxury; a gourmet brunch every morning! No sitting down at the very unreasonable 7 AM; a brunch is sooo civilized.
Each of the 7 guests rooms has original art and modern furnishings from local green and sustainable sources. Accommodations are king or queen low-rise platform beds with pillow-top mattresses, fluffy down comforters, and down pillows. En suite marble showers, stone vessel sinks, plush towels, soft spa bathrobes, and spa products to soak you in luxury (most rooms have tubs), by French fashion designer, Thierry Mugler. Everything to make you feel very special, even the views to the Calistoga Palisades and surrounding knolls, wineries, and vistas will soothe and inspire you. Properly pampered, sit by the large fireplace in the beautifully appointed common room where nothing is common, and contemplate where you will go for dinner. Or just ask your hosts Joel and Jim for a recommendation.
Guests are offered food and beverages at Chanric Inn throughout the day:
• Napa Valley sparkling wine and chocolate truffles at check-in.
•a 3 course signature brunch with house-made organic fresh juice blends each morning.
•hors d'oeuvres and cheeses, with premium-wines from Napa Valley, Argentina, France, and other world class wine regions, are served in the late afternoon.
• decadent sweets are offered at turn-down in the evening.
See Also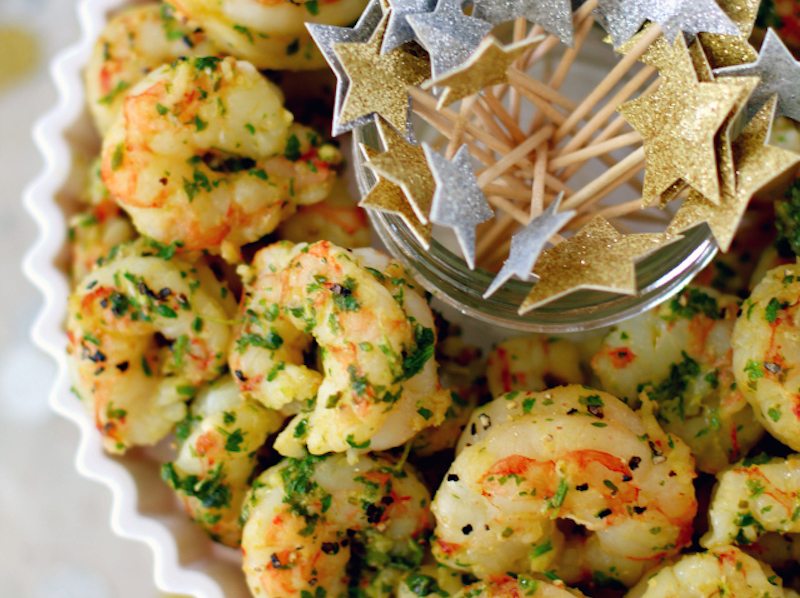 •selected teas from around the world and Nespresso coffees and cappuccinos are available at any time.
All are complementary to the inns guests. Make your reservations now to be one of the first to enjoy the ambiance and taste the fine food and wines at this lovely inn.
Note: One of Chanric's famed culinary delights can be found in the recipe section.
Michelle M. Winner
Michelle was born with a fork in her hand. As a culinary travel writer and confirmed foodophile she delights in the world-wide discovery of new flavor profiles, spices, salts and herbs. Based in one of the world's foodie meccas; Portland, Oregon, not far from "Pinot Noir Heaven" Michelle shares culinary travel and chef's recipes. Her photography has appeared in Saveur Magazine and she has contributed culinary travel articles to Forbes online, WSJ online, Business Insider, Condé Nast Digital Media, Islands magazine and many others. A confirmed globetrotter, she still keeps her bags packed and fork in hand (well . . . except through airport security.)